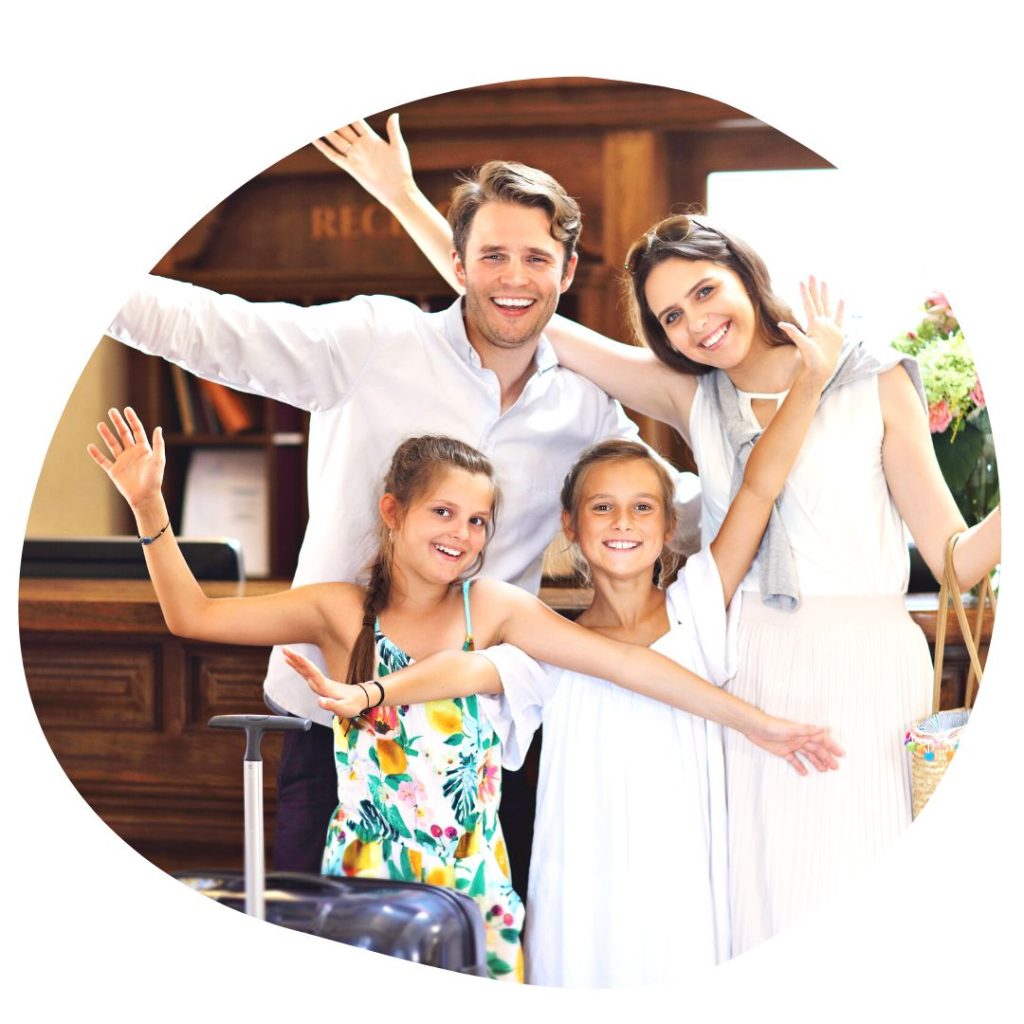 There are many family-friendly hotels in Dublin. We've hand picked the best kid-friendly hotels for you and your family. The top tourist attractions in Dublin are concentrated in the City Centre which is easily accessible via public transit. Look for hotels along a bus, train, or tram line. Better yet, stay in or around the city centre and explore Dublin with kids on foot!
Family-friendly Hotels in Dublin City Centre
Staying in Dublin's city centre will allow you to walk easily between sights of interest. The city centre also provides easy access to public transit for exploring further afield.
Top 3 family-friendly hotels:
Camden Court Hotel – A quick walk from Iveagh Gardens and St. Stephen's Green, this midrange hotel offers good sized rooms, a pool, and free parking.
Staycity Aparthotels, Mark Street – A centrally located apartment hotel for families. These two-bedroom units include kitchens and are walking distance to the main sights.
Staycity Aparthotels, Dublin Castle – Another apartment hotel that is ideal for families. Centrally located for quick access to top tourist attractions in Dublin.
Family-friendly Hotels in Dublin Beggar's Bush
Located in east Dublin, this quiet neighbourhood is a 20-minute walk to the city centre and provides easy access to the bus and train lines.
Top 2 family-friendly hotels:
Schoolhouse Hotel – Quaint hotel inside a converted Victorian era schoolhouse. Onsite restaurant, outdoor space, and an interior lounge make this hotel a great choice for families.
Grand Canal Hotel – This hotel offers spacious rooms that can accommodate families. Conveniently located within walking distance of the city centre and Grand Canal Dock.
Want to know more about travelling to Dublin with kids? Access and download our family friendly Dublin travel guide.
For tantrum free travel, head to our Booking with Kids for more tips and support. Shop our most loved travel gear, from brands we trust.