City Guide
City Guide
City Guide
City Guide
City Guide
City Guide
City Guide
City Guide
City Guide
City Guide
IN A NUTSHELL
Visit Gozo with Kids
Gozo is unlike any other destination. It is small and laid back. Book that trip and visit Gozo with kids. You'll surely make great memories on this little island in the Mediterranean sea. 
There's plenty going on in summer with local village feasts and beaches to explore. Winter is quieter, but it provides plenty of opportunities for exploring the island's gorgeous landscape.
While most locals don't swim in autumn and winter, sea temperatures average at 18 degrees in December, pretty comfortable if you're used to colder ocean temperatures! If your family loves the ocean, go for a walk by the beaches in Gozo with kids. That's always great fun guaranteed! 
Hotels in Gozo
Gozo is safe and tiny – all areas are family-friendly.
The number of hotels is limited, but there are plenty of cute boutique hotels that are also great for kids.
In winter, we suggest a hotel in Victoria. In summer, a hotel close to a bay means you can be at the beach in literally seconds.
There's no one central spot where everything happens – activities and places to see are spread across the island.
They offer reduced rates for kids, a babysitting service (at a charge) and their restaurants have kids' menus.
They have a kids' pool, kids' club and kid-friendly items on the menu.
Also have a kids' pool and kid-friendly items on the menu.
Farmhouse & Airbnb
Gozo is well-known for its many options for 'farmhouse accommodation'. Most come with their own private pool, but only a handful have fences or other baby-proofing facilities in place. While farmhouses are baby friendly, in the sense that you get your own kitchen with all amenities and a crib, and you get all the privacy you need, they're not specifically built for babies. Therefore, there may be open staircases, blind cords, and, as already noted, easily accessible pools you have to be careful about. Thus, if you were to book a farmhouse at your stay in Gozo, it would be a better option to stay at with older kids.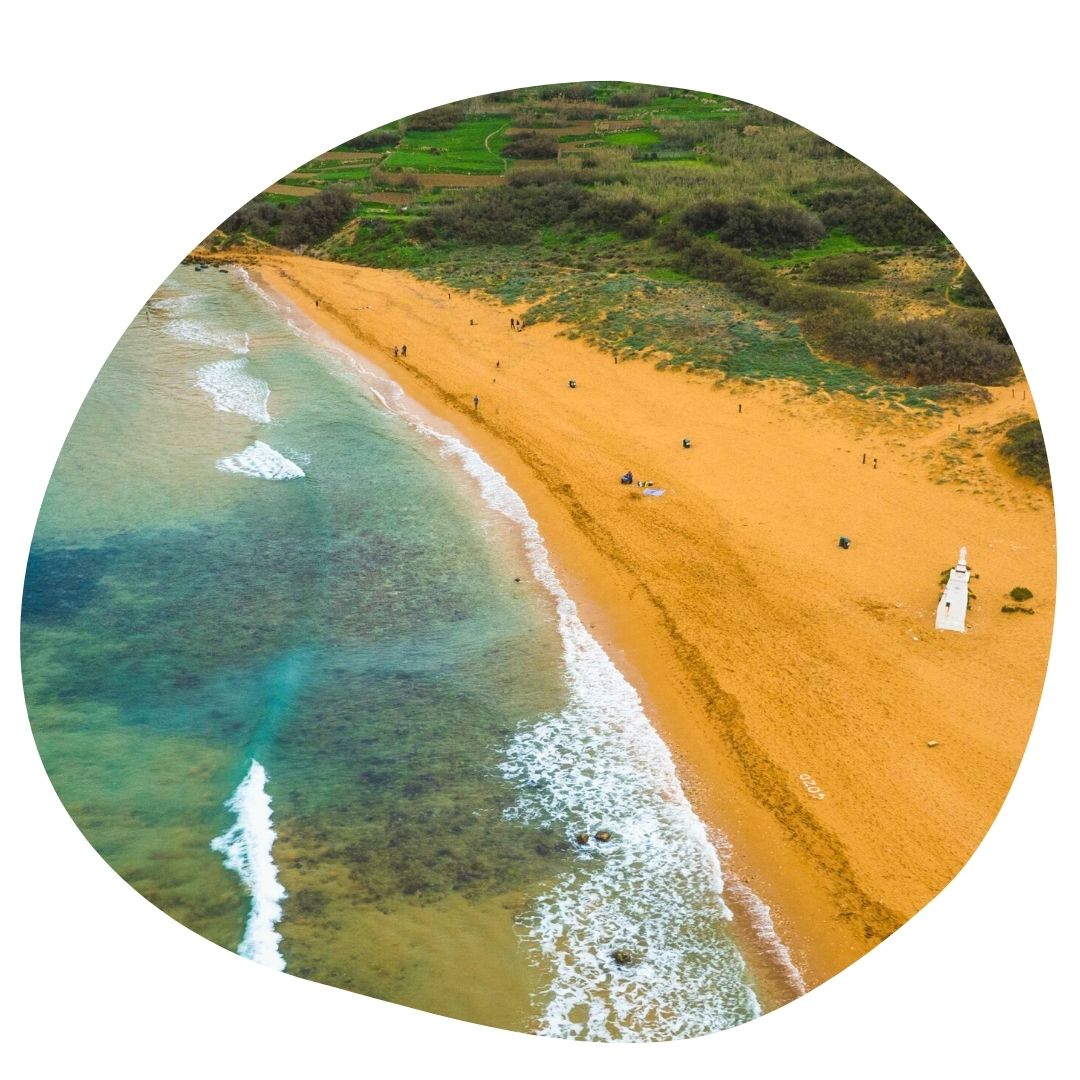 Activities for children ages 0-5
Tiring our babies and toddlers whilst they absorb all that is around them.
Each town and village has its own park, locally known as playing fields. Indoor play in Victoria is fun for kids.
There's also a Montessori-inspired playspace in Qala which is open for free play at specific hours during the week.
Must visit to Ramla Bay – Another great activity when visiting Gozo with kids. As long as your little one is not too sensitive to strange textures, they'll have the time of their lives playing and building sandcastles on this beach. 
Calypso Trains – Sightseeing tours – kids usually love it.
Activities for older kids
Keeping the older kids happy, entertained, and reducing the amount of times they ask for a screen or complain about being bored.
In summer, the beach is the place to be. Ramla bay is a must in both summer or winter.
Each town and village has its own park, locally known as playgrounds.
Indoor play areas – the one in Victoria is fun for kids. There's also a Montessori-inspired playspace in Qala which is open for free play at specific hours during the week.
Exploring Citadella and it's rich history.
Animal lovers will appreciate Dreams of Horses Farm – This is also a learning experience for kids as the owner takes his time to explain how all animals are cared for and fed, as well as shares plenty of interesting facts. A great activity to visiting Gozo with kids.
Visit the Qbajjar Salt Panes – Found at Qbajjar Bay, these are part of the tradition of Gozitan sea salt production. This is worth a visit!
Visit Villa Rundle Gardens  – These gardens are found in Victoria, Gozo, close to the main shopping area in town. Kids will be able to play in this safe area, and occasionally, you will also find are child-friendly activities held within these gardens.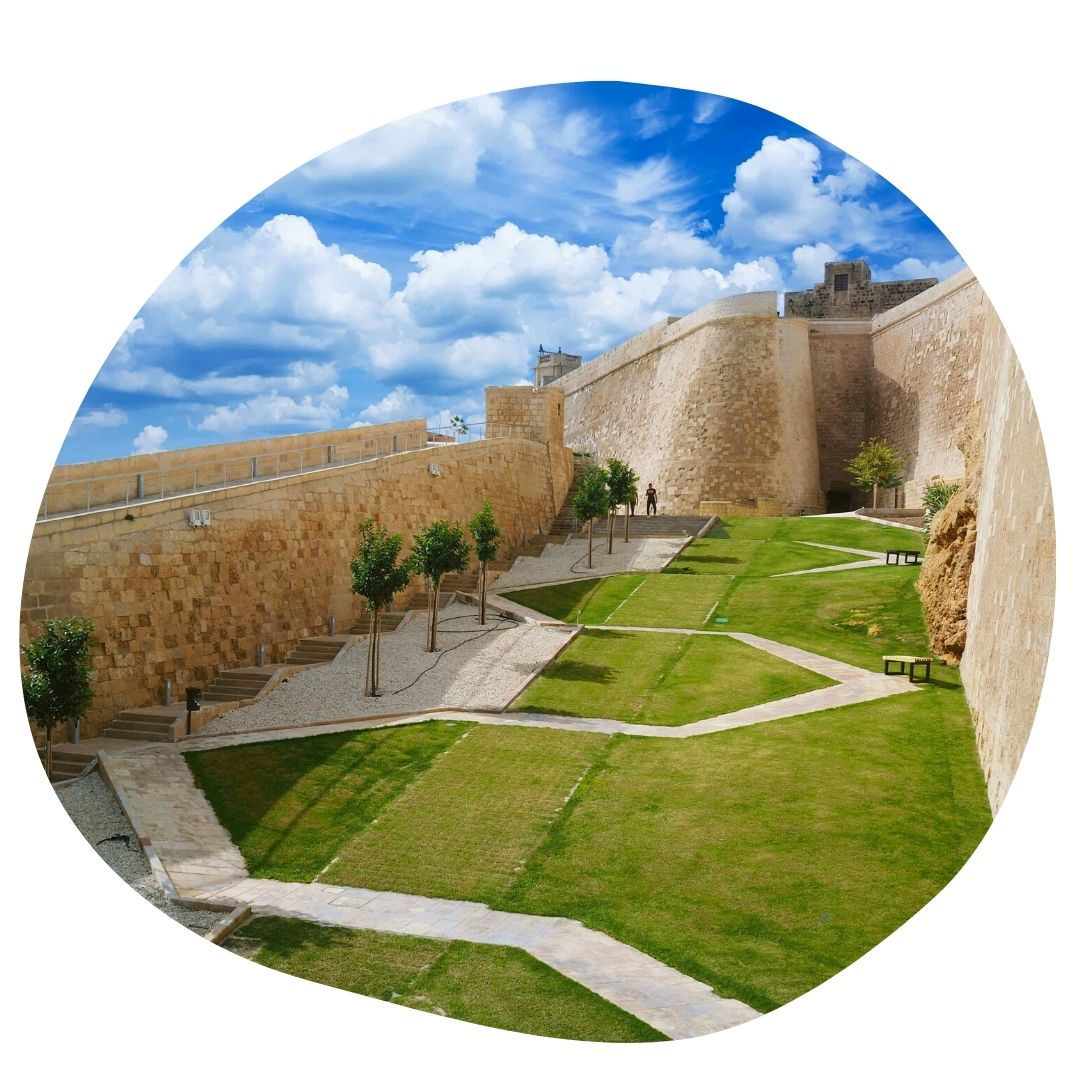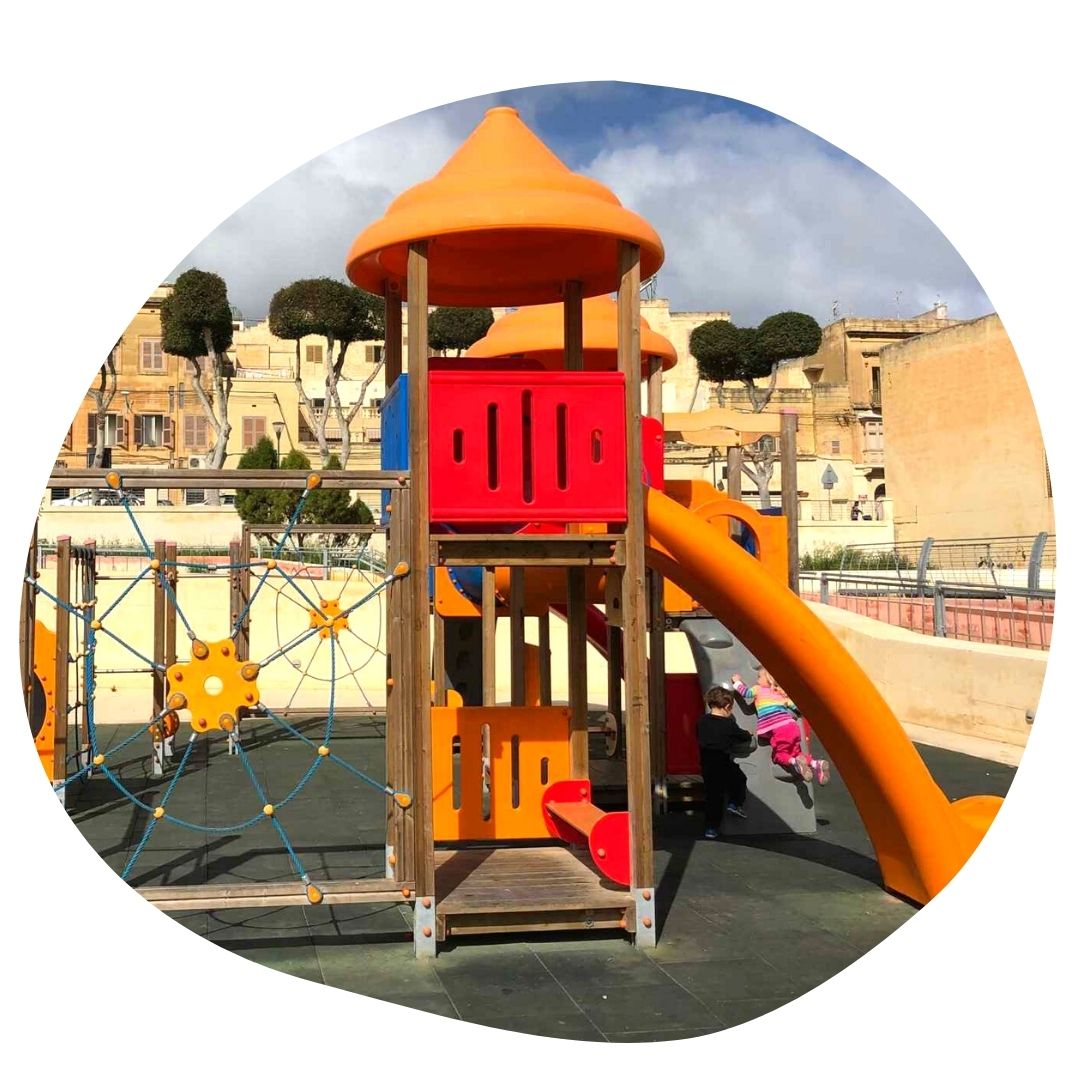 Parks & Playgrounds in Gozo
As we've noted, most towns and villages have outdoor play areas for you to visit when travelling to Gozo with kids.
Our favourites are in Gharb, Marsalforn, and Nadur.
The Three Hills Garden and playground in Marsalforn – This place offers play areas for children of all ages.
If you're travelling with a pet, there are pet parks in Qala and Xaghra.
Family-friendly cafés & restaurants in Gozo
The majority of cafés and restaurants on the island are child-friendly. There are only a handful of fine dining restaurants that do not allow children. Most restaurants would be happy to prepare something for your little one, and they all have highchairs available, too. There are no restaurants or cafés with a play area, though.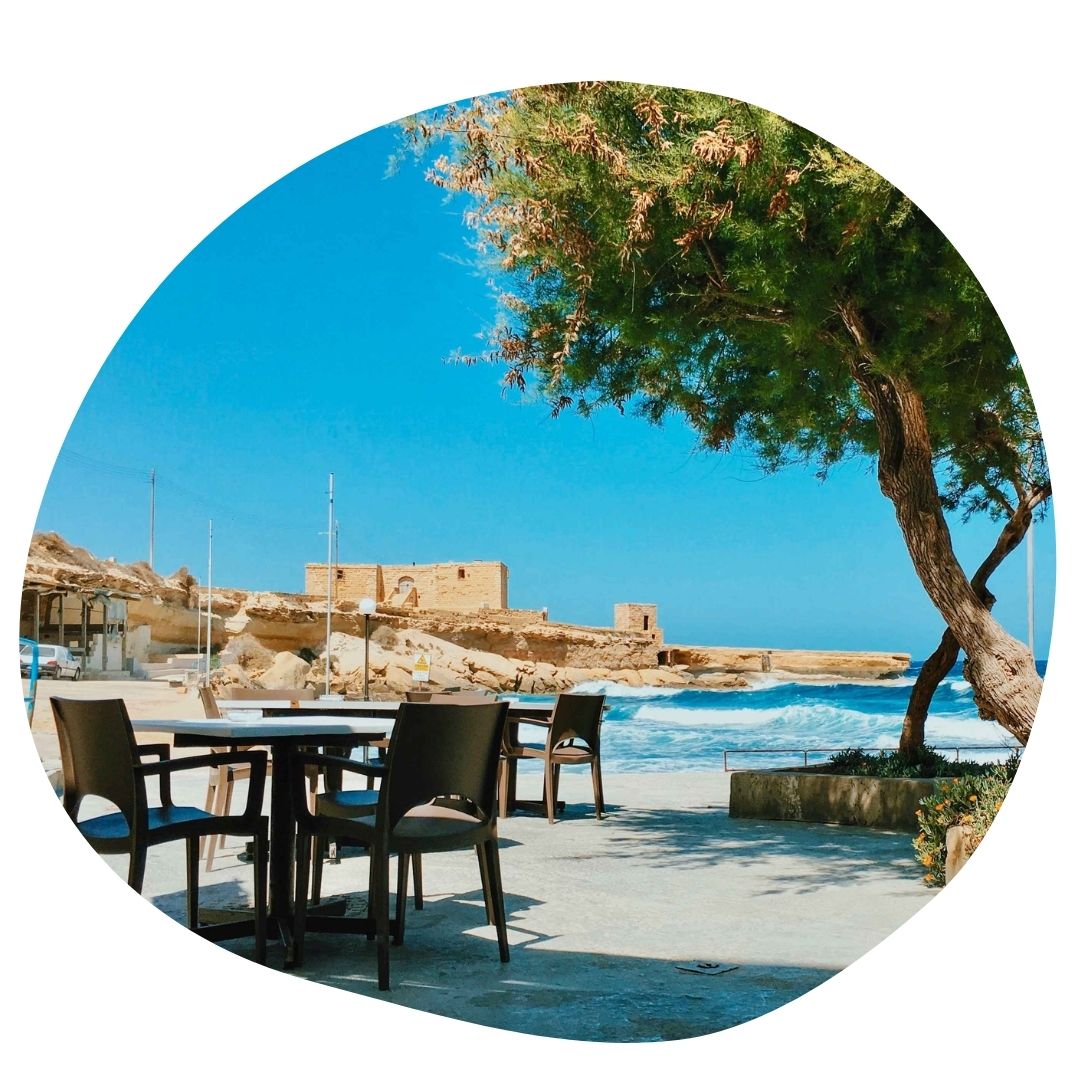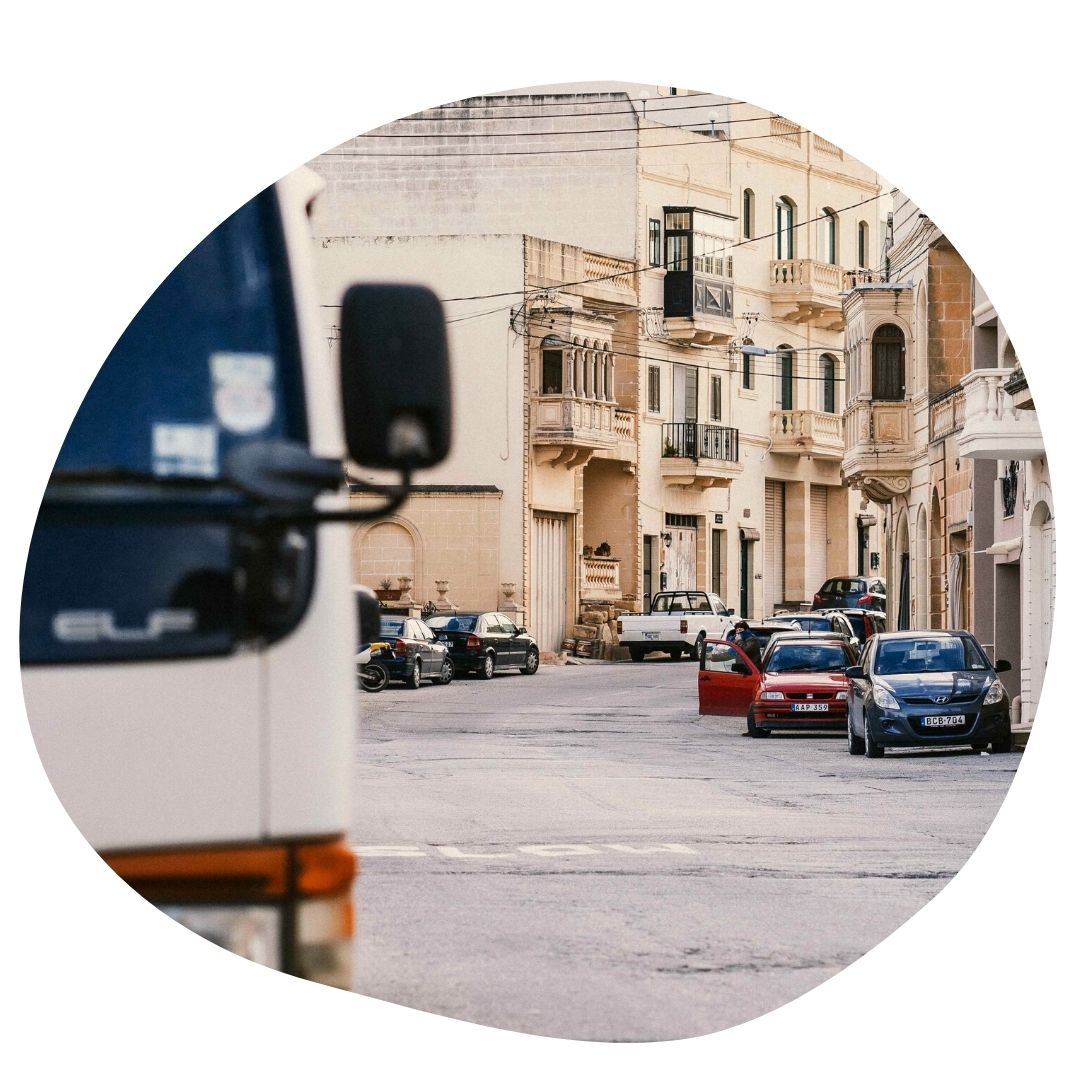 How to Get Around in Gozo with Kids
You'd be much better off renting your own car – otherwise getting around by taxi, but drivers might not have car seats available.
The bus system is mostly punctual, but there might not be a direct route to everywhere you wish to explore. Boarding and alighting buses with a pram/stroller is doable, but in summer, as the island gets busier, it may be trickier.
Medical
The Health Center in Victoria accepts walk-ins for any medical attention your family may need during your stay. Make sure to pack your health card!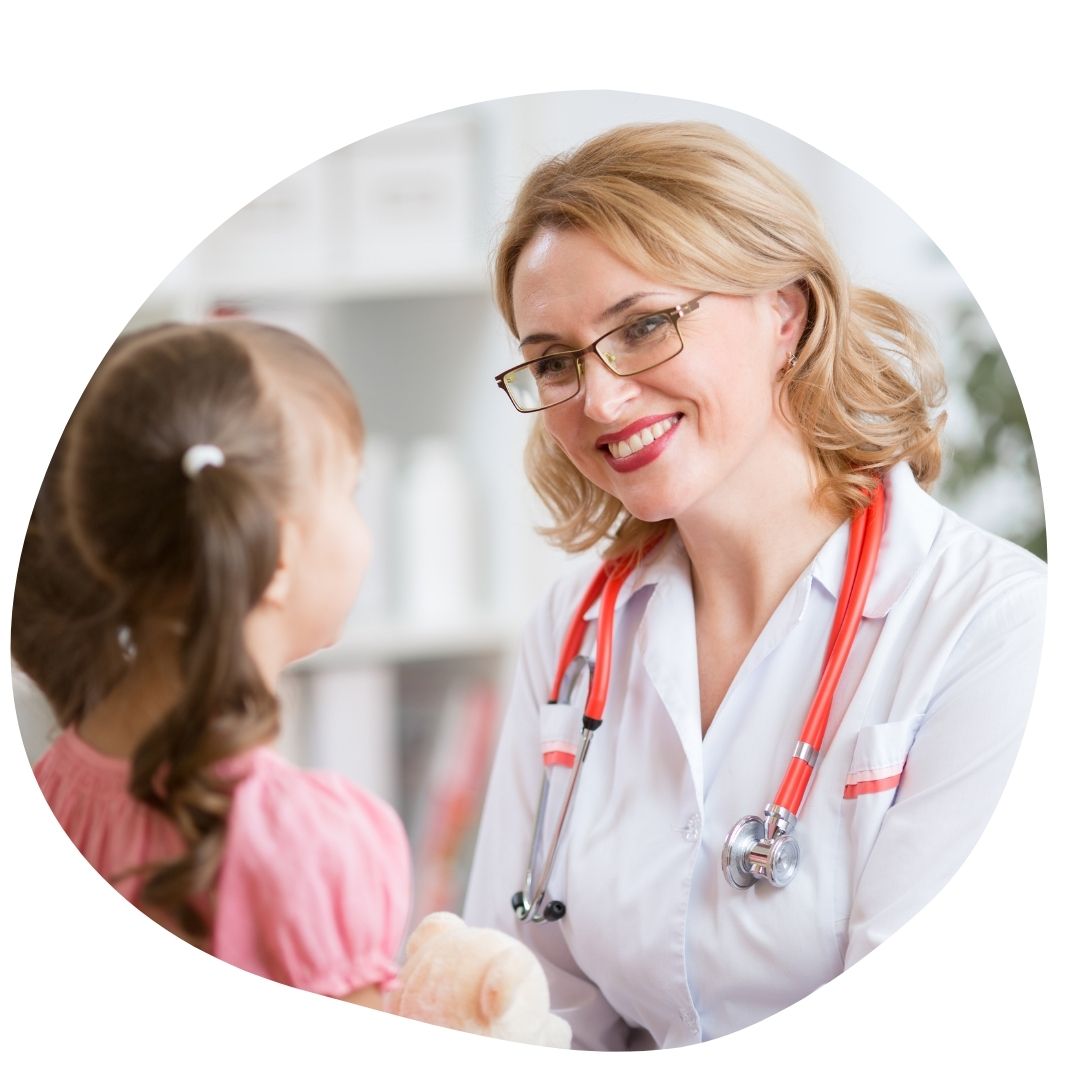 The Model Shop at The Duke and Toy Metro, both in Victoria have an extensive toy selection.
A mash up of religion, tradition, colours, fireworks and balloons. It's good to be aware though that younger children may not appreciate the sound of fireworks - so be prepared for that in case it happens.
While most locals don't swim in Autumn and Winter, sea temperatures average at 18 degrees in December.
[discussion_topics][discussion_board_form]