Tallinn
Tallinn
Tallinn
Tallinn
Tallinn
City Guide
City Guide
City Guide
City Guide
City Guide
Tallinn
Tallinn
Tallinn
Tallinn
Tallinn
City Guide
City Guide
City Guide
City Guide
City Guide
IN A NUTSHELL
Visit Tallinn with Kids
Visiting Tallinn with kids is a wonderful idea. Tallinn – the capital city of Estonia is family friendly, making it a great city to travel to.
Combining a mix of modern and old, this city will surely surprise you. Make sure to enjoy a scenic stroll across the promenade with the little ones.
There are many opportunities to have a fun holiday with all members of the family at adventure, water, and snow parks, play centres, and exciting museums. The Tallinn Old Town looks straight out of a fairy tale, and every child can feel like a knight or a princess while exploring the walls and towers there.
Estonia has four seasons of near-equal length. In general, summer is mildly warm and winter is cold and snowy. So you can choose which kind of weather would suit you and your family more.
Top things to do when in Tallinn with kids
Take a stroll around the medieval Tallinn Old Town
Play in the Kadriorg park and walk from there to the sea
Visit several cafés and restaurants
Book your trip to Tallinn with kids now.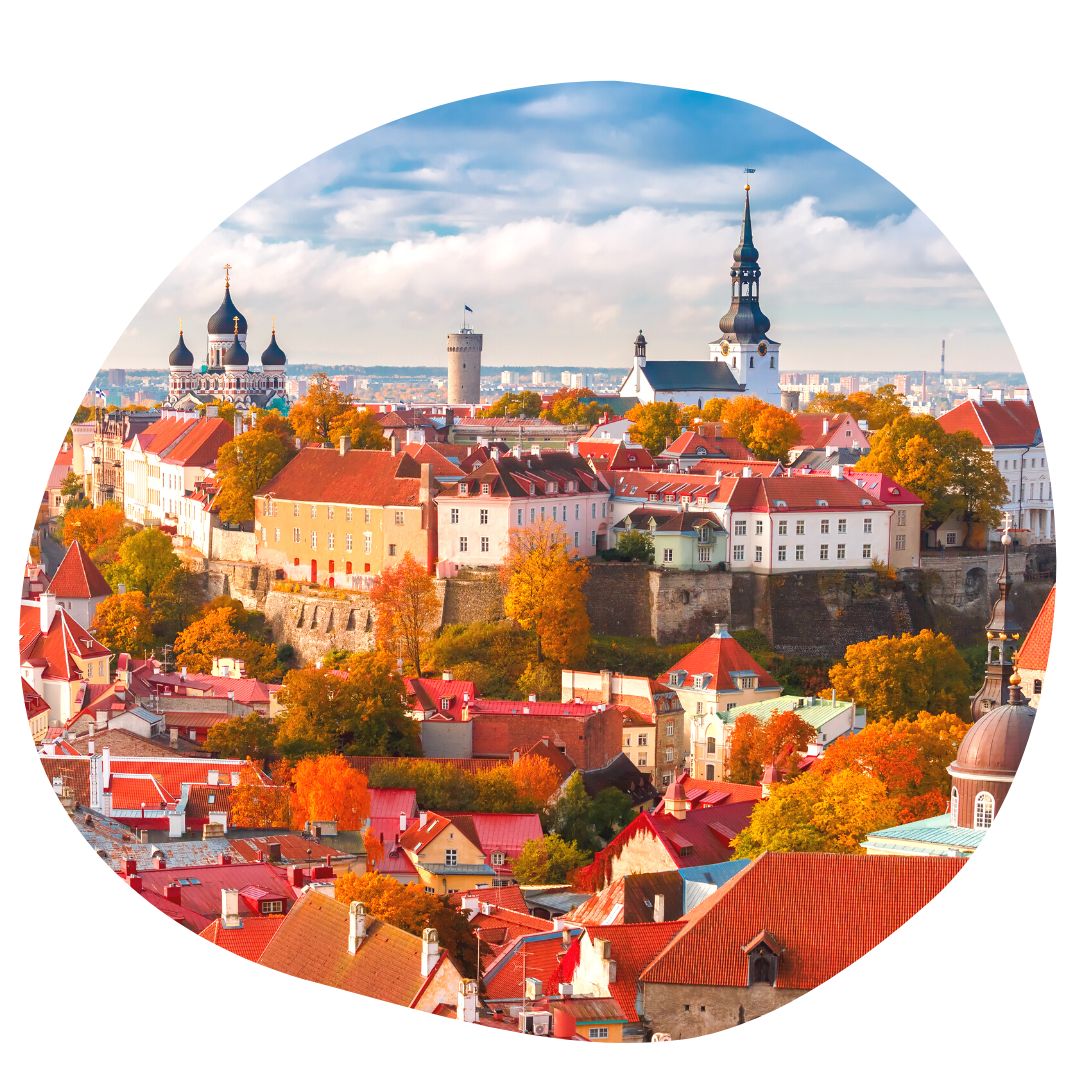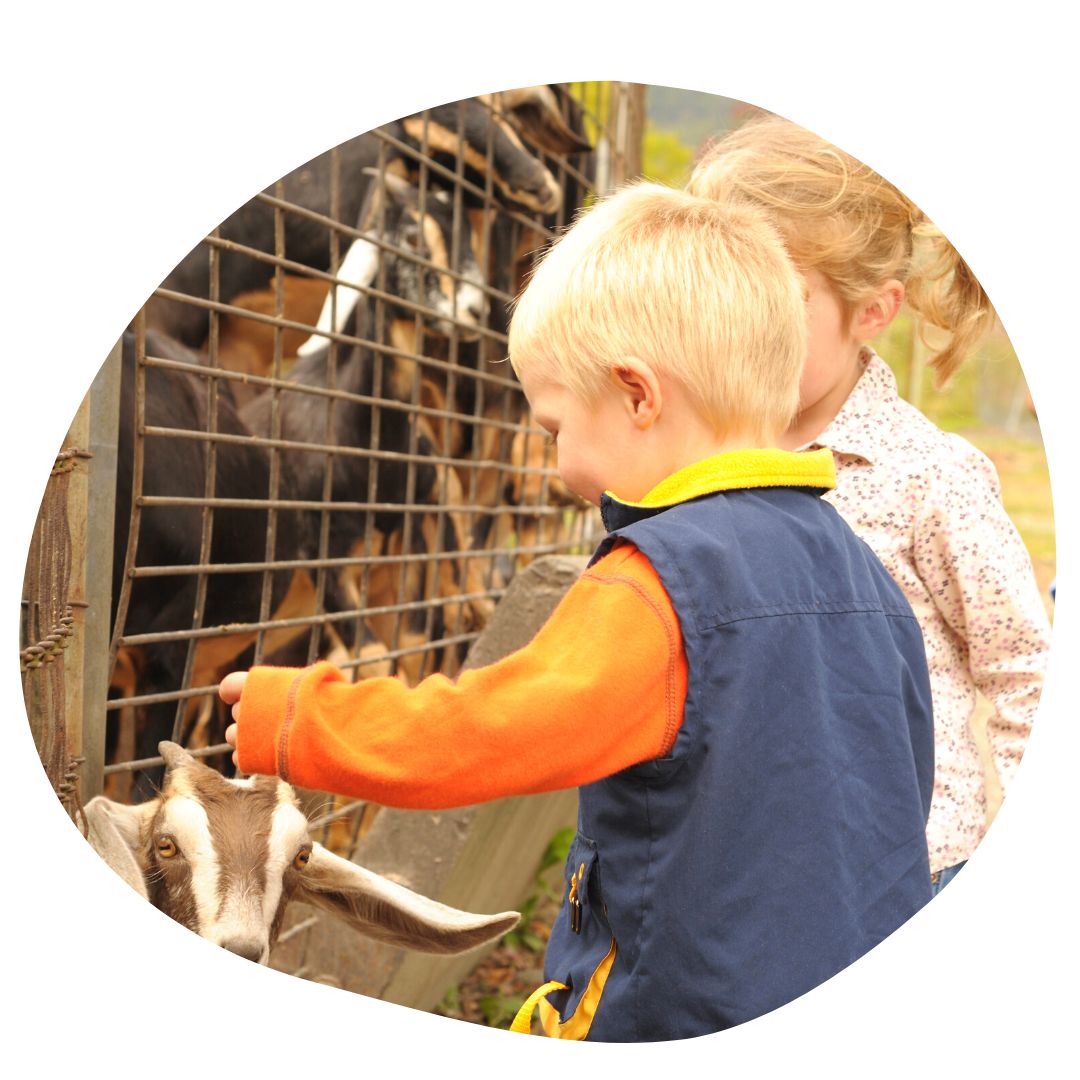 Activities for children ages 0-5
Tiring our babies and toddlers whilst they absorb all that is around them.
Top family-friendly activities in Tallinn:
Playgrounds – There are 342 playgrounds in Tallinn which are open to the public. So, you can find them all over the city.
Tallinn Zoo – If you want to see real animals, Tallinn Zoo is the place for you. One of the most fascinating sights in the zoo is the polar bears' home Polaarium. You will also find a playground and other picnic areas on the zoo's territory.
Tallinn Botanic Garden – Situated at the foot of Tallinn TV Tower is a treat for all nature lovers. Discover more than 8000 species from common garden flowers to carnivorous plants in the open area and the greenhouses.
Museums – In a rainy weather the little ones of the family can find many age-appropriate activities in the Museum of Puppetry Arts and the Children's Museum Miiamilla. The Museum of Puppetry Arts takes you on a journey through the history of Estonian puppetry. Children can play with various puppets, learn about the jobs at the theatre and participate in museum games and excursions. Children's Museum Miiamilla in Kadriorg Park offers creative activities and games as well as an awesome playground in front of the building.
Activities for older kids
Keeping the older kids happy, entertained, and reducing the amount of times they ask for a screen or complain about being bored.
Kiek in de Kök – If the entire family is interested in learning more about Medieval times,then we found the perfect place for you. Visit Kiek in de Kök with its fortification museum and towers and its underground bastion passages.
Fat Margaret's Museum and Visitor Centre –  Here you will be able to see the oldest shipwreck found in Estonia. You will also discover Estonia's largest cargo, fishing and passenger ships.
Estonian Open Air Museum – Many authentic buildings have opened their doors, from farm houses and dwellings to old schools, a chapel, windmills and a fire house. Depending on the season of your visit, you can either get a ride on a horse sleigh or carriage.
The Proto Invention Factory – A place where virtual reality, science and imagination meet. You can take extraordinary pictures with lighting effects, compete in a scream-off and challenge yourself in many other ways at the Hands-on Science Centre SkyLab.
The Seaplane Harbour – A sea-themed experience centre that lets you experience life on a ship, from submarine to icebreaker.
The Tallinn TV Tower– The highest building in Estonia. It is an experience centre. In addition to the breath-taking views, you can explore many interactive exhibitions and put your courage to test by walking on the edge, either in real life or through virtual reality glasses.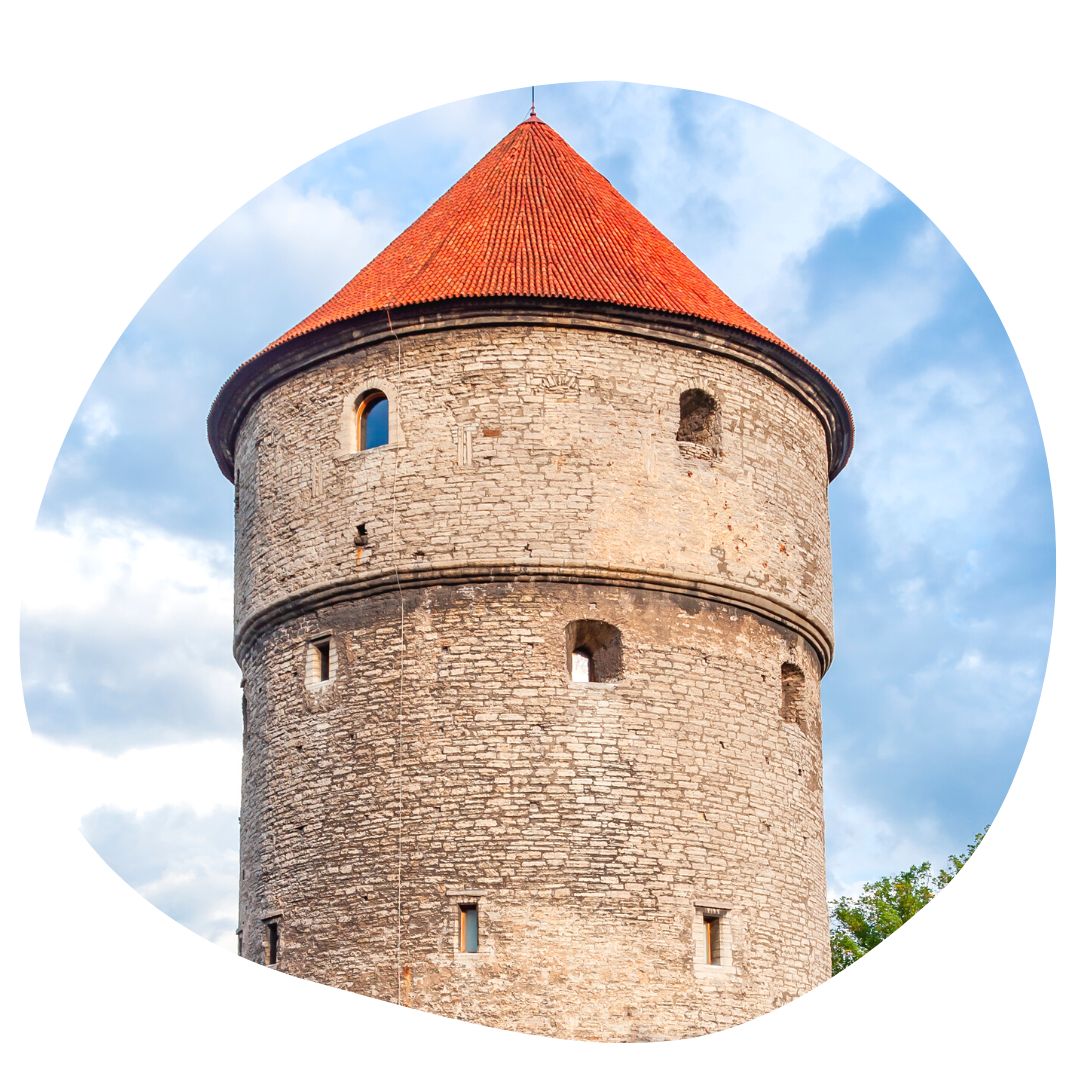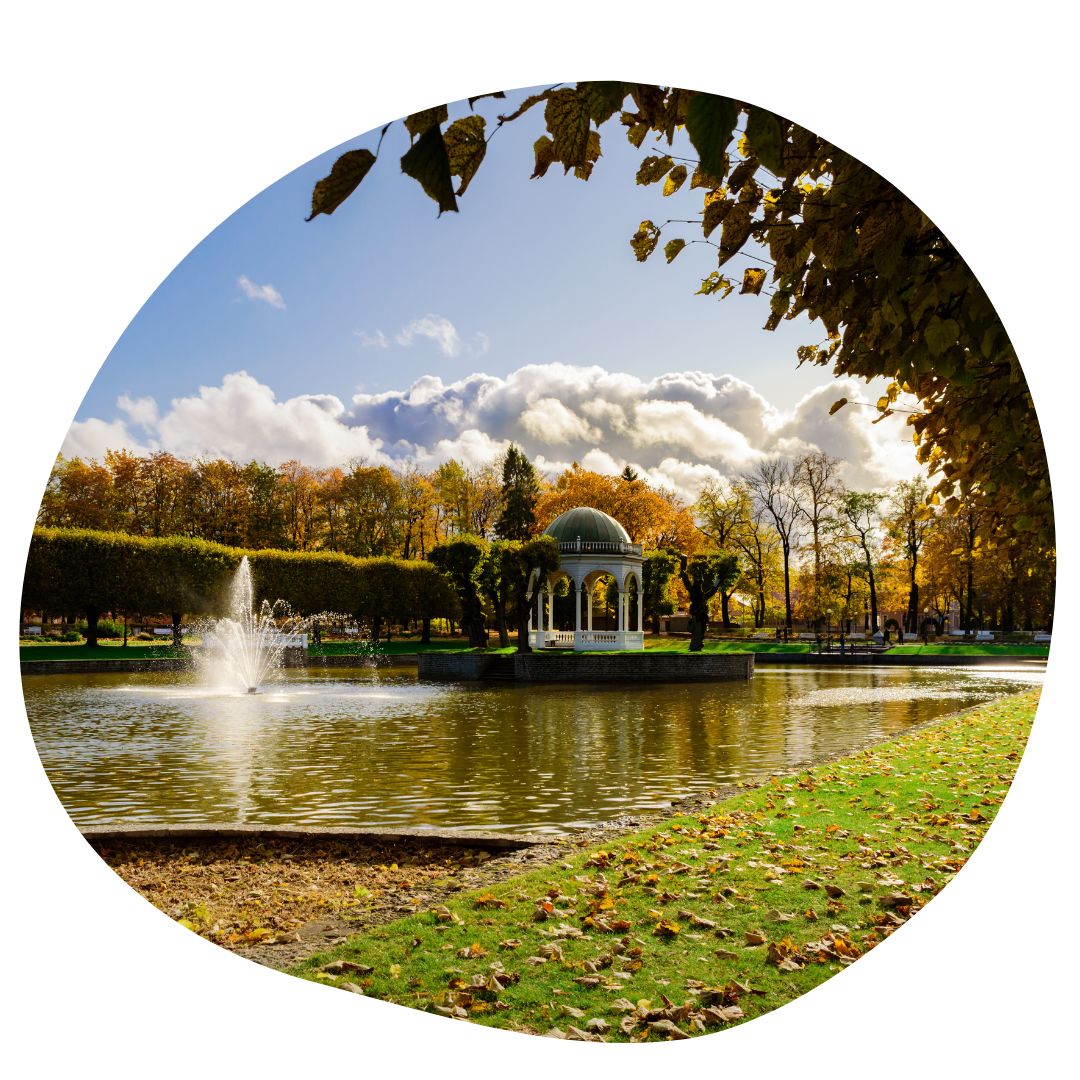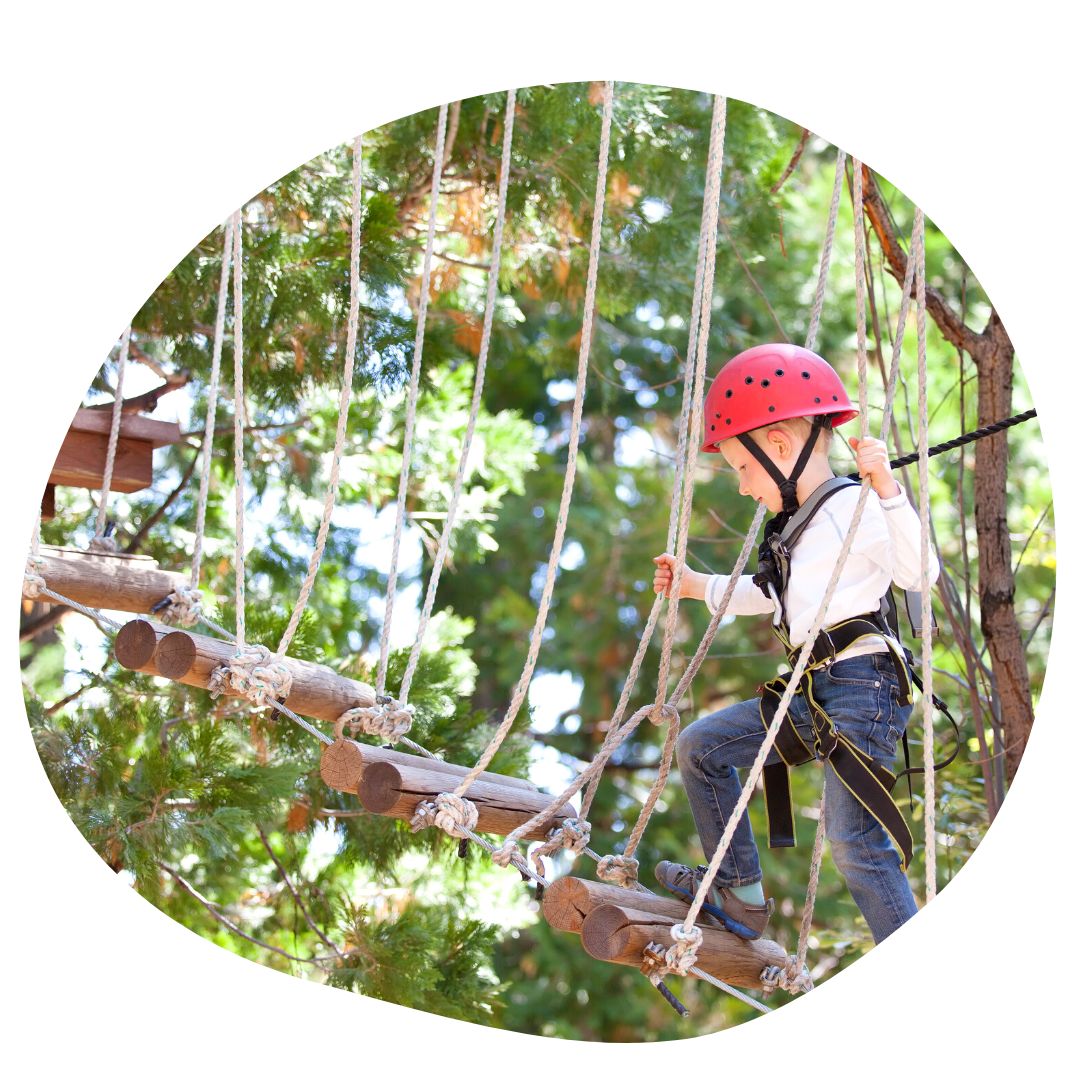 Parks & Playgrounds
Make your visit to Tallinn with kids extra fun.You can find awesome playgrounds everywhere in the city. Whilst admiring the city of Tallinn from the roof promenade of the new cruise terminal and near Reidi road along the seafront, you can also spend time on games and sports courts.
Kadriorg Park – The most outstanding palatial and urban park in Estonia, covering around 70 hectares. The most popular places for a stroll in the park are the flower beds surrounding the Swan Pond and the promenade leading from there to the president's palace.
Adventure Parks to Visit in Tallinn With Kids
Regardless of the season, Tallinn's adventure parks have plenty of activities for you to participate in.
Nõmme Adventure Park – Situated in the midst of greenery, this adventure park is open all year round. It offers trails of varying difficulties and it's suitable for almost everyone.
Pirita Adventure Park – This adventure park is distinguished with its tall pine trees and sandy beach. The six high adventure trails are open only from April to September.  
Vimka-Viimsi Hall Park – You can get here with a 20-minute car ride from the city centre. In winter, you can ski, snowboard or tube down the 250-metre-long snowy slope. Then, in summer the parks offers other popular attractions for mountain centres.
Indoor Parks to Visit in Tallinn With Kids
When it's cold outside, you can have fun indoors.
SkyPark – Situated in the T1 Mall of Tallinn, Trampoline Centre in Ülemiste Centre.
X-Park – Situated in Mustamäe offers numerous jumping and climbing joys.
There are more play centres near other shopping centres.
The SkyWheel – You can hop on Estonia's largest Ferris wheel, also found in the T1 Mall of Tallinn shopping centre.
Water Parks to Visit in Tallinn With Kids
Summer never ends in Tallinn's water parks.
Atlantis H20 Aquapark – The largest park in Viimsi. The water park has six slides, a wave pool and a lazy river.
Kalev Spa Waterpark – Situated in the lush park near Tallinn Old Town. You can swim in Estonia's largest 50-metre pool there and enjoy many water attractions, slides, hot tubs, kids' pools and saunas.
Miiamilla Children's Museum – This operates in a colourful house with a tower built in 1937 as the main building of Kadriorg Children's Park. The park, which has been called the 'Paradise for Children' is unique thanks to its historic building suitable to the Kadriorg ensemble.
Kalamaja Park – This is great for a cosy picnic and a walk. It has become a facourite amongst families. Besides the largest sports court and playground in the Baltic countries, you can find a skatepark and pump track in Tondiraba Park in Lasnamäe. You can find other smaller and larger playgrounds all over the city.
Family-friendly cafés & restaurants in Tallinn
Top family-friendly cafés and restaurants in Tallinn:
Families with children interested in knights and princesses should head to Peppersack Restaurant. This restaurant has medieval-style high chairs. The staff gives drawing supplies to kids. It also has a nappy changing area.
Rataskaevu 16 restaurant is a standout. Here children will find a small playroom and there's also a nappy-changing station.
Modern and festive, the staff at Lee gladly hand out colouring books and crayons. When the weather is warmer, children can play in the sandbox in the courtyard.
Gelato Ladies ice cream café is splendid, offering a wide selection of homemade ice-creams. As a plus, the café has a separate children's corner.
Reval Café is a chain of cafés. These cafés serve both savoury and sweet dishes. Kids will love the smiley-face cookies and the in-house ice cream.
Komeet, the café on the top floor of Solaris Centre, is known for its great view and its best cakes in town. They have a special menu for kids which even has options for infants, like fresh vegetable puree. In the same complex there is Lido, the buffet-restaurant, which is cost-friendly and with a fast service.
Gourmet Coffee A place for a family breakfast outing or a cake break. This café has a small kids' corner too.
Another cosy Kadriorg café is NOP, known for putting ecological food in focus. Here there's a kids' corner and a sandbox that opens in summer too.
The dishes served up by the museum's Maru Café are inspired by the authentic flavours of the Estonian coastal regions. They also provide a small selection of ready-made options.
In Telliskivi Creative City you will find F-Hoone, a bohemian-style restaurant with a separate playroom and a diverse menu.
The Latin American restaurant La Tabla has a play corner and as an extra perk for the little customers, kids' dishes are served in cardboard pirate ships.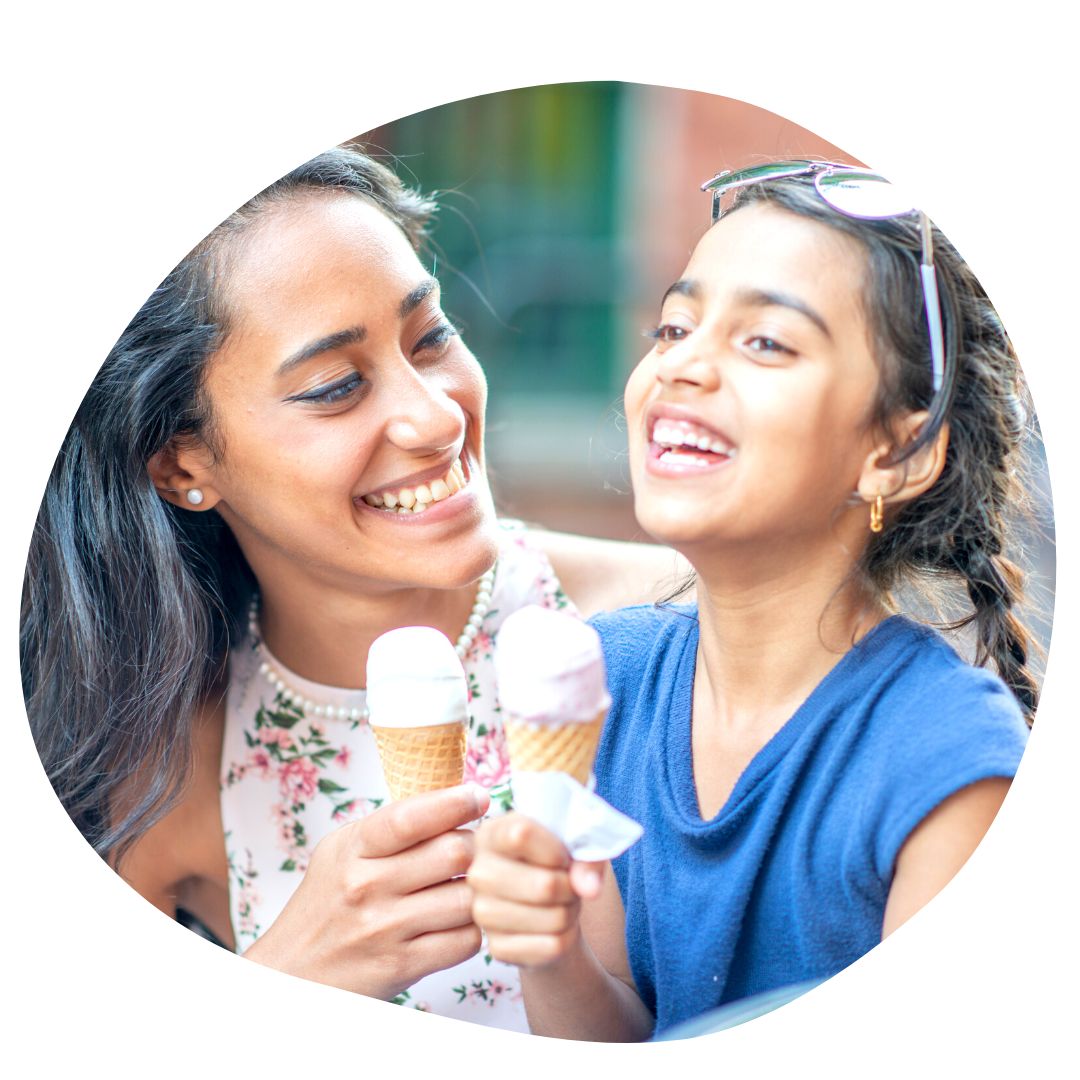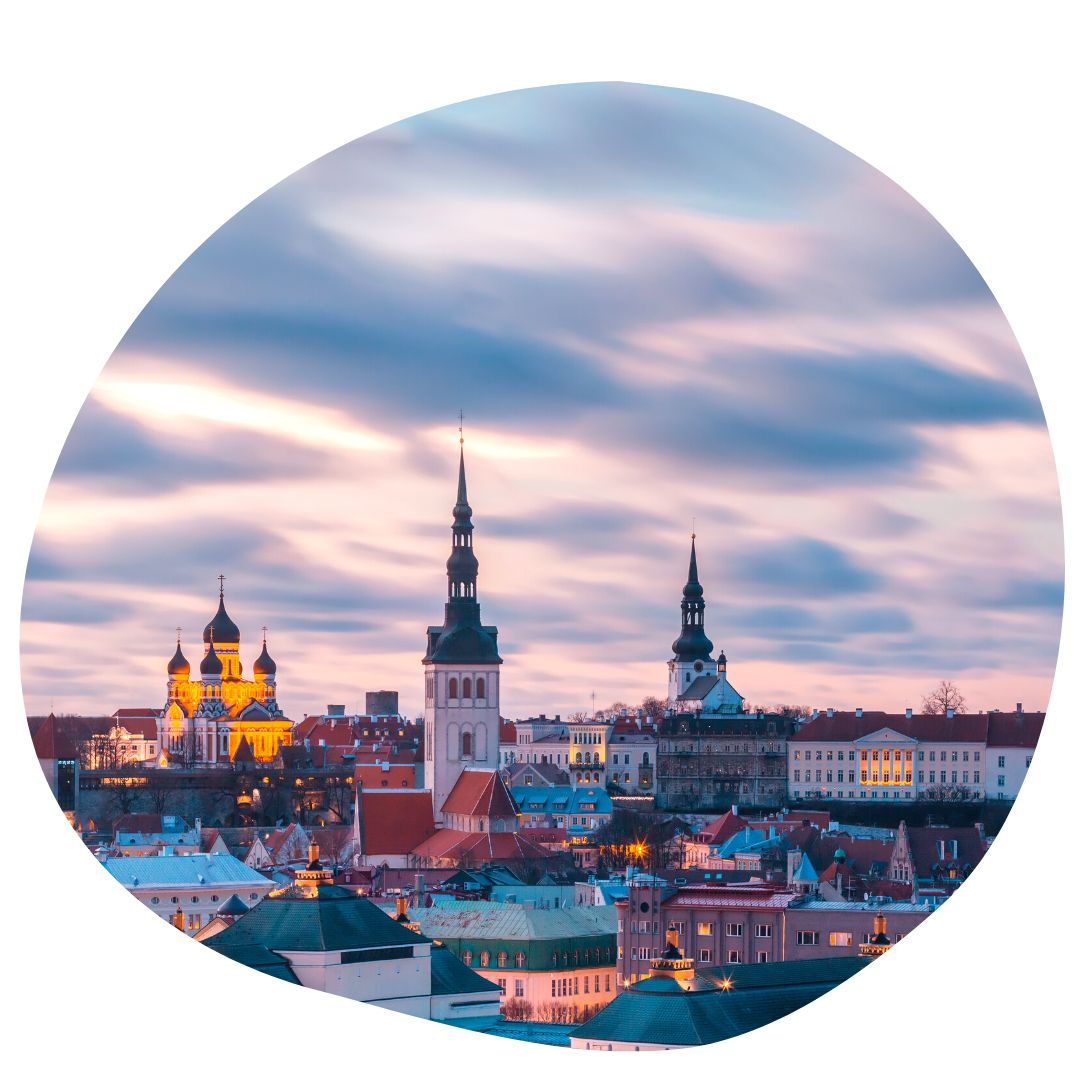 How to Get Around in Tallinn
Getting around Tallinn with kids can be done easily by using buses, trams, and taxis.
Buses & Trams
There is a convenient tramline from the Tallinn airport, voted the cosiest in Europe, to the city. It takes 15 minutes to the city centre. Most hotels, venues, restaurants and sights are within walking distance.
Tallinn is very compact and easy to get around. Reaching farther out destinations is simple thanks to the city's network of buses, trolleys and trams.
Taxis
Taxis can be found lined-up at taxi stands (in front of larger hotels and at some key intersections). Taxis can be booked through a phone call or a mobile app.
Children Clothes Shops in Tallinn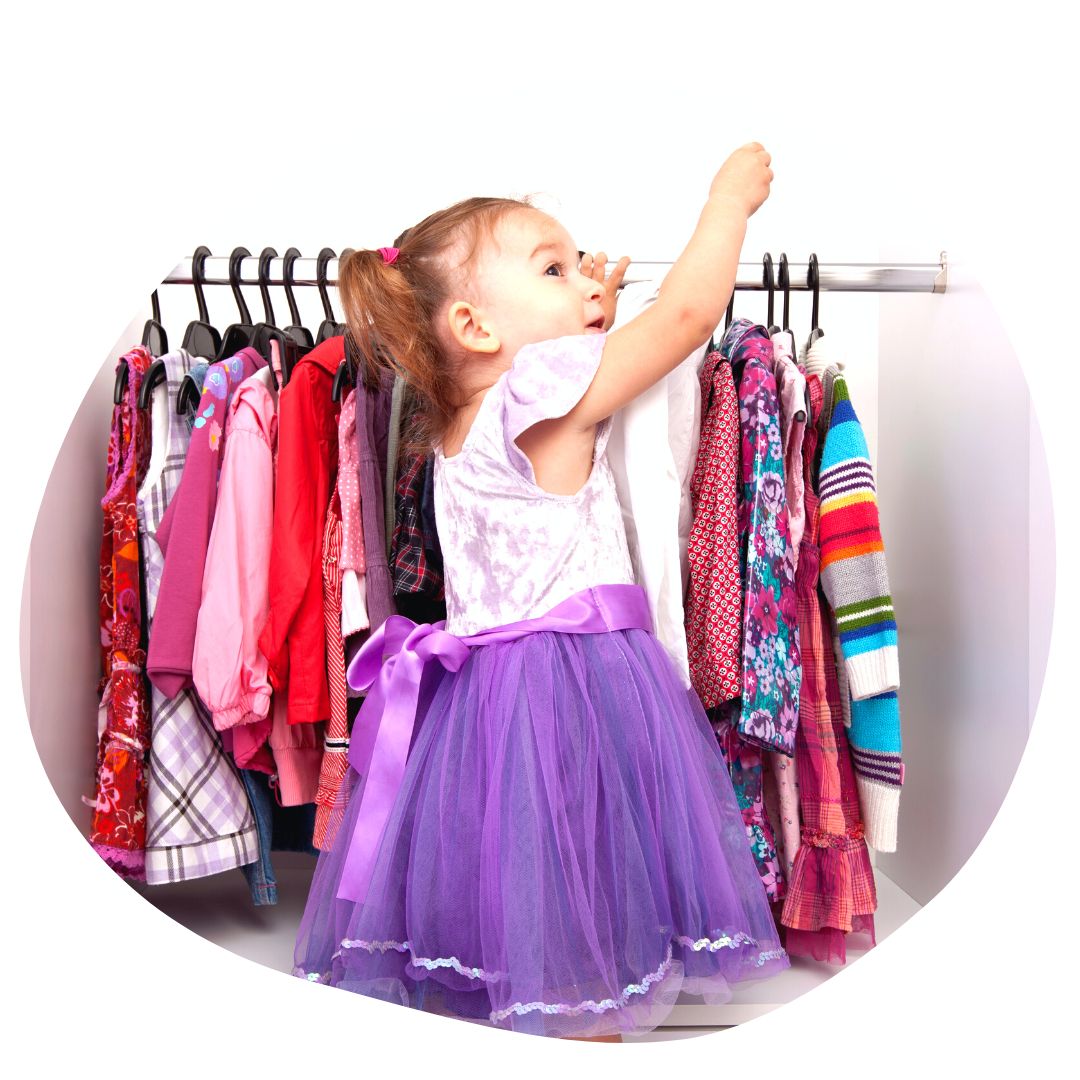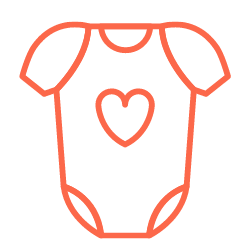 Changing Tables & Nursing Rooms
There are changing tables for babies and sometimes you will find special rooms for nursing in many malls, restaurants, and gas stations.
When in Tallinn with kids, visit several cafés and restaurants. Most of these are child friendly and provide items for kids play.
Play in the Kadriorg park and walk from there to the sea.
TRAVEL TO TALLINN
Book Now
[discussion_topics][discussion_board_form]