Saas-Fee/Saastal
Saas-Fee/Saastal
Saas-Fee/Saastal
Saas-Fee/Saastal
Saas-Fee/Saastal
City Guide
City Guide
City Guide
City Guide
City Guide
Saas-Fee/Saastal
Saas-Fee/Saastal
Saas-Fee/Saastal
Saas-Fee/Saastal
Saas-Fee/Saastal
City Guide
City Guide
City Guide
City Guide
City Guide
IN A NUTSHELL
Visit Saas-Fee/Saastal with Kids
Saas-Fee is a mountain village in the Swiss Alps. Families feel particularly at home in the Saas-Fee/Saastal holiday region! This is officially confirmed by the "Family Destination" label of the Swiss Tourism Association. There are numerous adventures and activities for both young and old, suitable family accommodations and packages to make your stay unforgettable. The Village of Saas-Fee is also car free! So, don't think twice, and visit Saas-Fee with kids on your upcoming holiday! Spend some wonderful time as a family in the Saas Valley.
The Best Time to Visit Saas-Fee/Saastal
From June to the end of April, families can enjoy unforgettable holidays with a wide range of activities in the Saas Valley almost all year round. A perfect destination to travel to!
Christmas time in Saas Valley is quite magical too, with lots of festive activities. There's a Christmas Market, a winter wonderland, ice-skating, Christmas concerts, nativity exhibitions and so much more.
For those families who would like to visit Saas-Fee for skiing, take note that the skiing season is open for 6 months – from the end of October until the end of April.
Must Dos When in Saas-Fee/Saastal with Kids
The absolute highlight is feeding the marmots in summer. These like to be fed with peanuts and carrots all summer long. Spielboden has had a matching themed trail with Eddie the marmot since 2021.
How to Get to Saas-Fee/Saastal with Kids
Getting to Saas-Fee is accessible by car or public transport. The are has a wide space for parking. Those from England and France can take the direct train from London to Visp. If you will be using public transport from Zurich, Geneva, Basel and Milan Malpensa, the journey will take around 3 hours.
Hotels in Saas-Fee
Our top family-friendly hotels when visiting Saas-Fee/Saastal with kids:
Wellness & Spa Pirmin Zurbriggen – Kids can join the children's programme. There's a playroom equipped with many games, a bowling alley,air hockey, play station, and computer games. Mountain bikes are also available for older kids who can adventure in the forest or stop to play mini golf. Snow tube and sledging are also offered for older kids. Summer and Winter Family Packages are available by this hotel. A child minder is also available from 16:30-21:00 at the hotel. Find out more about staying at the Wellness & Spa Primin Zurbriggen with the family.
Hotel Bristol – Offer family suites for 2-4 people. The room offers an incredible view of the mountain world Saas-Fee. A plus is that kids stay here for free and only pay for breakfast and dinner.
Hotel Alpenperle – This is a family run hotel and they also have family rooms.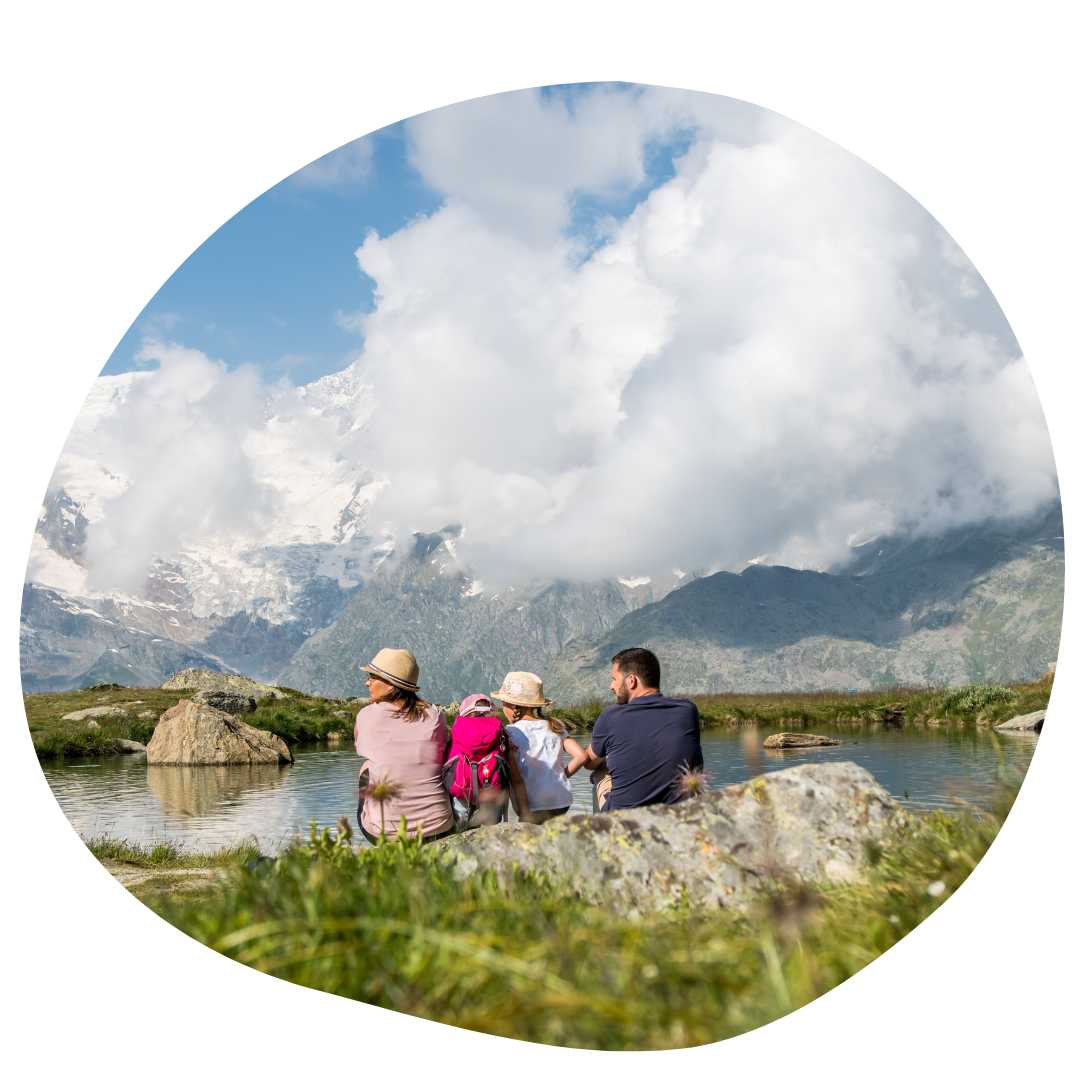 Saastal Tourismus AG/Puzzle Media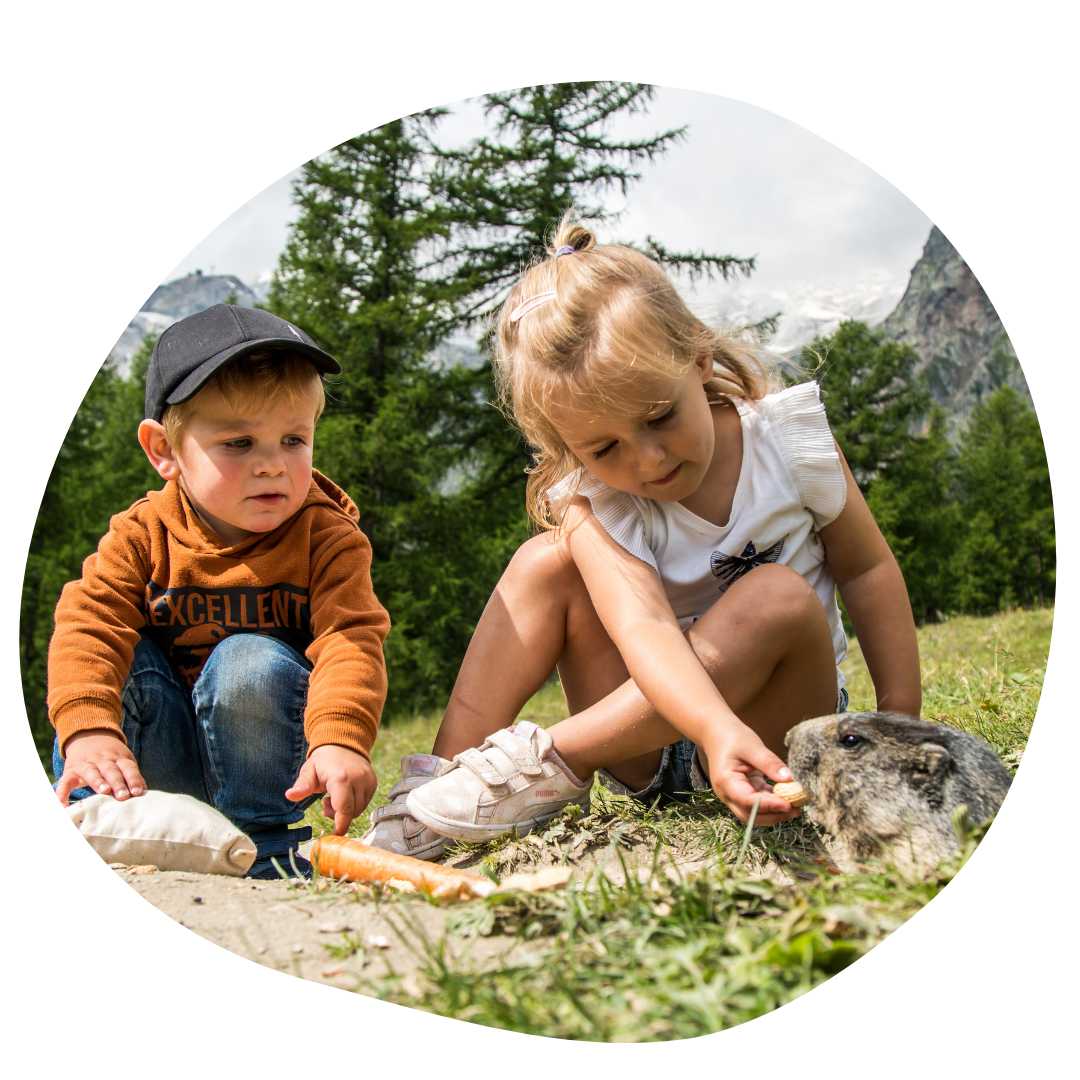 Saastal Tourismus AG/Puzzle Media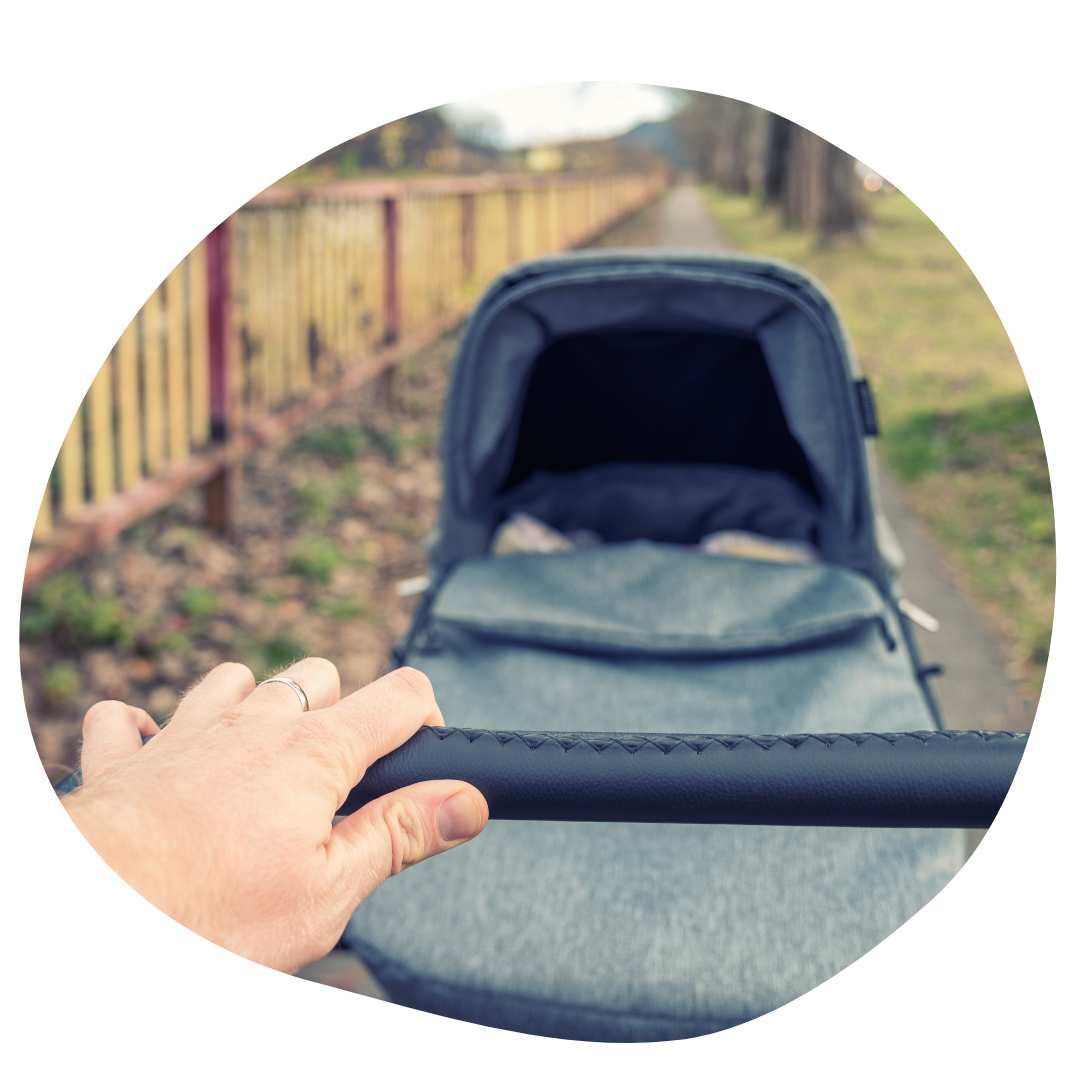 Activities for children ages 0-5
Tiring our babies and toddlers whilst they absorb all that is around them.
Summer Activities:
Feeding the marmots – Feeding them with peanuts and carrots.
Fairy-tale trail – Found the larch-wood between Mälchbodu and Bärufalla. Kids will discover the story of Pia, in the kingdom of dwarfs.
Aqua Allalin – Available all year around – with saunas, water slides and swimming pools. Enjoy the most amazing panoramic views from here.
Hiking with prams – A great activity when visiting with little children. There are several hiking trails that you can take including:
Saas-Fee – Saas-Almagell – Saas-Grund – Saas-Balen – A 40 minute walk from along the woodland path from Saas-Fee to Saas-Almagell.

Saas-Fee – Hannig – Mälchbodu – Bärufalla (Fairytale Trail) – An hour hike, starting at the church in Sas-Fee, continuing to Hohnegg, and through the beautiful forest Mälchbodu where there is a picnic area.This path continues to Bärufalla, leading to Wildi area and back to Saas-Fee.

Dick Waldji, Saas-Fee – A 40 minute trail, starting at the church in Saas-Fee, climbing up to the Schäferstube restaurant. Then you take the path on the left, where you come across barbecue areas, a small children's train made out of wood, and water games. You can head back to the village via the same path or take the cable car valley station Felskinn.

Valley Walk –  This trail takes you along the romantic Saaservispa  villages. A great way to discover Saas Valley as a family. You can follow any of these trails:

Saas-Balen to Saas-Grund: 1 hour 15 minutes
Saas-Grund to Saas-Almagell: 1 hour
Winter Activities: 
Kian's Adventure Land –  There is a tepee, an igloo with movies for children, a free snowtubing track for the whole family and children's Skidoos. There is also a carousel in a playground.
Activities for older kids
Keeping the older kids happy, entertained, and reducing the amount of times they ask for a screen or complain about being bored.
Summer Activates:
Bike Skills Park – A summer activity that you can take up, if you're visiting at this time of the year. There are three trails in  on Kreuzboden that you can take with your family. This is a fun activity and recommended for the adventurous family type.
Treasure Hunt – During this treasure hunt, you will learn about the larch forest. The treasure map will take you to 8 different stations. Once you find the treasure, you will also get to take a little surprise with you home. This activity only takes place in summer.
Animal Treasure Hunt – Learn more about the animal kingdom, with this fantastic treasure hunt. Through this treasure hunt, you will learn about hamois, ibex, and the marmots. Whoever cracks the code at the end of the treasure hunt, will get to take a gift home.
Rope Park – Booking is required for this activity, and it can also be done online. This is a super fun, adventure for the kids – as it takes place in the forest. Children from the ages of 4+ yeas can climb from tree to tree. Safety systems are put into measure for this to happen.
Scooter Bikes on The Mountain – This is another summer activity.There are 3 scooter routes that one can choose from. Great fun is guaranteed for the whole family!
Winter Activities:
Skiing and Snowboarding – You can book your ski pass online, and rent skiing equipment. You can also book a skiing lessons with one of the snow sports schools in the Saas Valley.
Children Gorge –  A winter adventure that kids will love. The Mini Gorge Alpine is a winter via ferrata for kids. This is an adventure in the snow-covered gorge between Saas-Fee and Saas-Grund. Children must be 8+ years to participate in this activity, under the guide of an expert mountain guide.
Sledging – Sledging is a fantastic snow activity, that many families look forward to. You can also hire sledges to the cable cars in these 3 destinations: Saas-Grund, Saas-Fee, and Saas-Almagell.
Night Sledging – An unforgettable, winter experience for the family. Bring along a headlight  with your sledge, and glide down the moonlit slopes in Saas-Grund, Saas-Fee, and Saas-Almagell.
Summer and Winter Activities:
Feeblitz Toboggan Run – Both a summer and winter activity – not for the faint hearted. You will take the steepest toboggan lift in the Alps up to the start of the track – then go back down the mountain along the panoramic track at speeds of up to 40km/h.
Foxtrail – A scavenger hunt that can be done both in summer and winter. This hunt is about the  legendary priest Imseng. You will learn about his story and discover his secrets. You will get to search his house for clues, and then also get to ride in an electric car.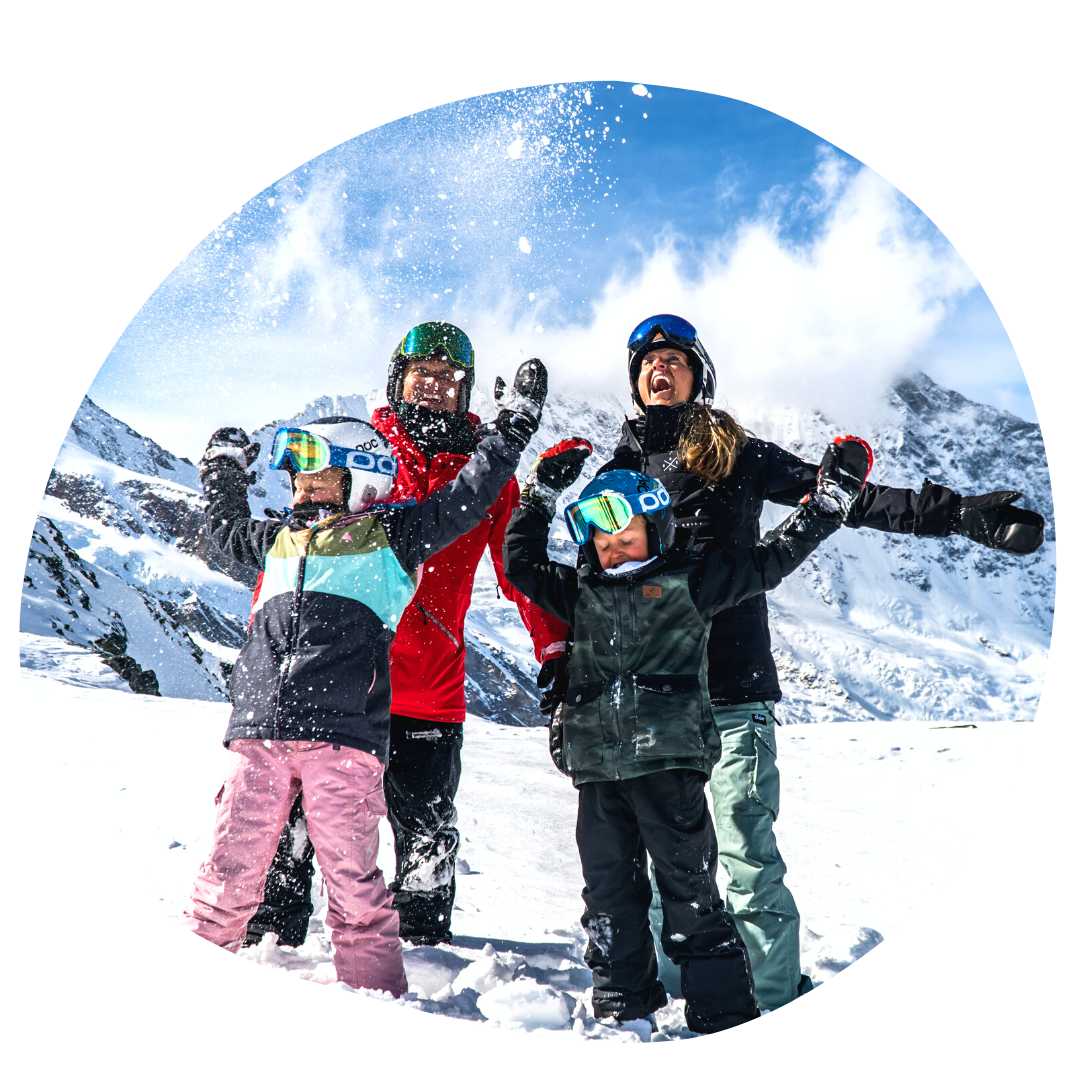 Saastal Tourismus AG/Puzzle Media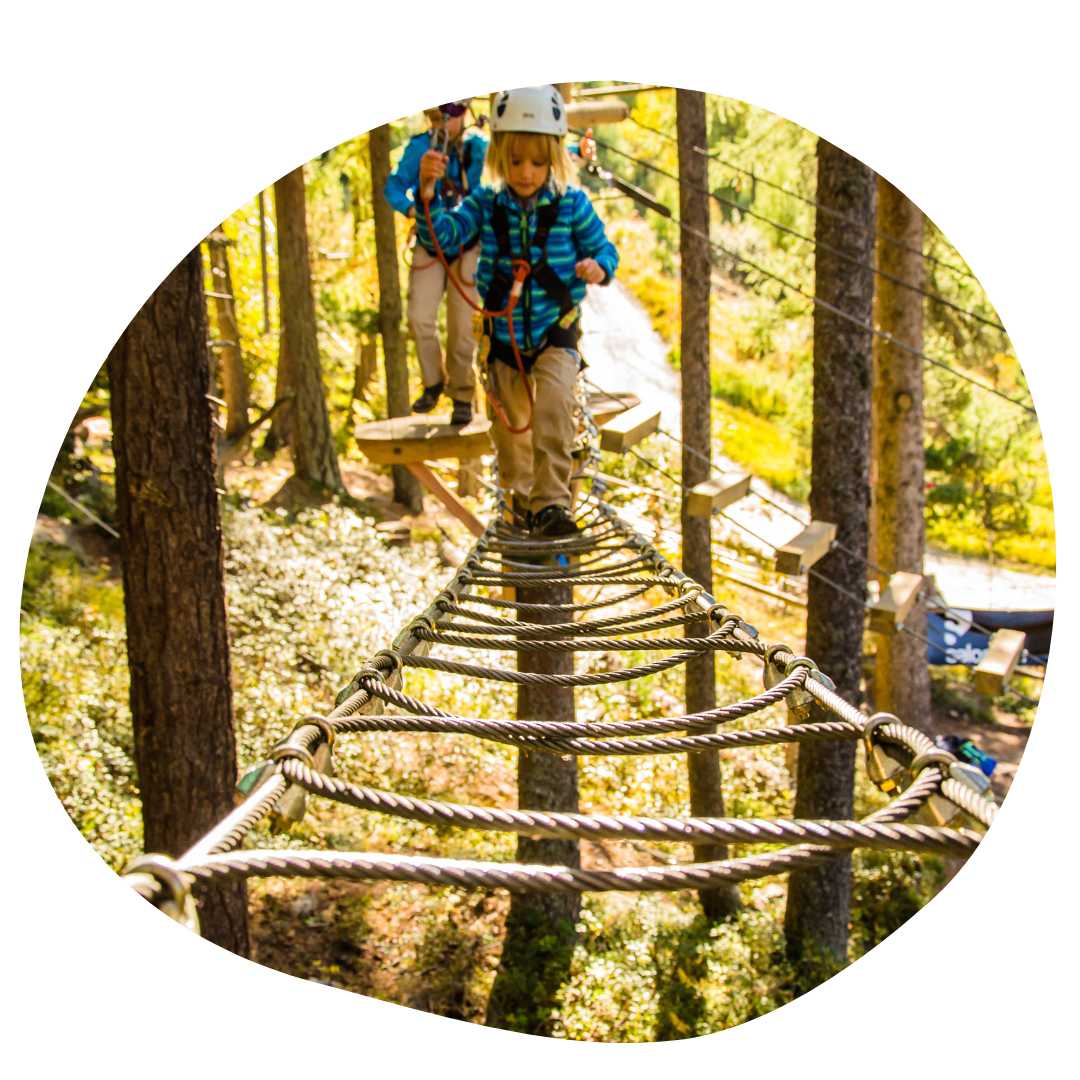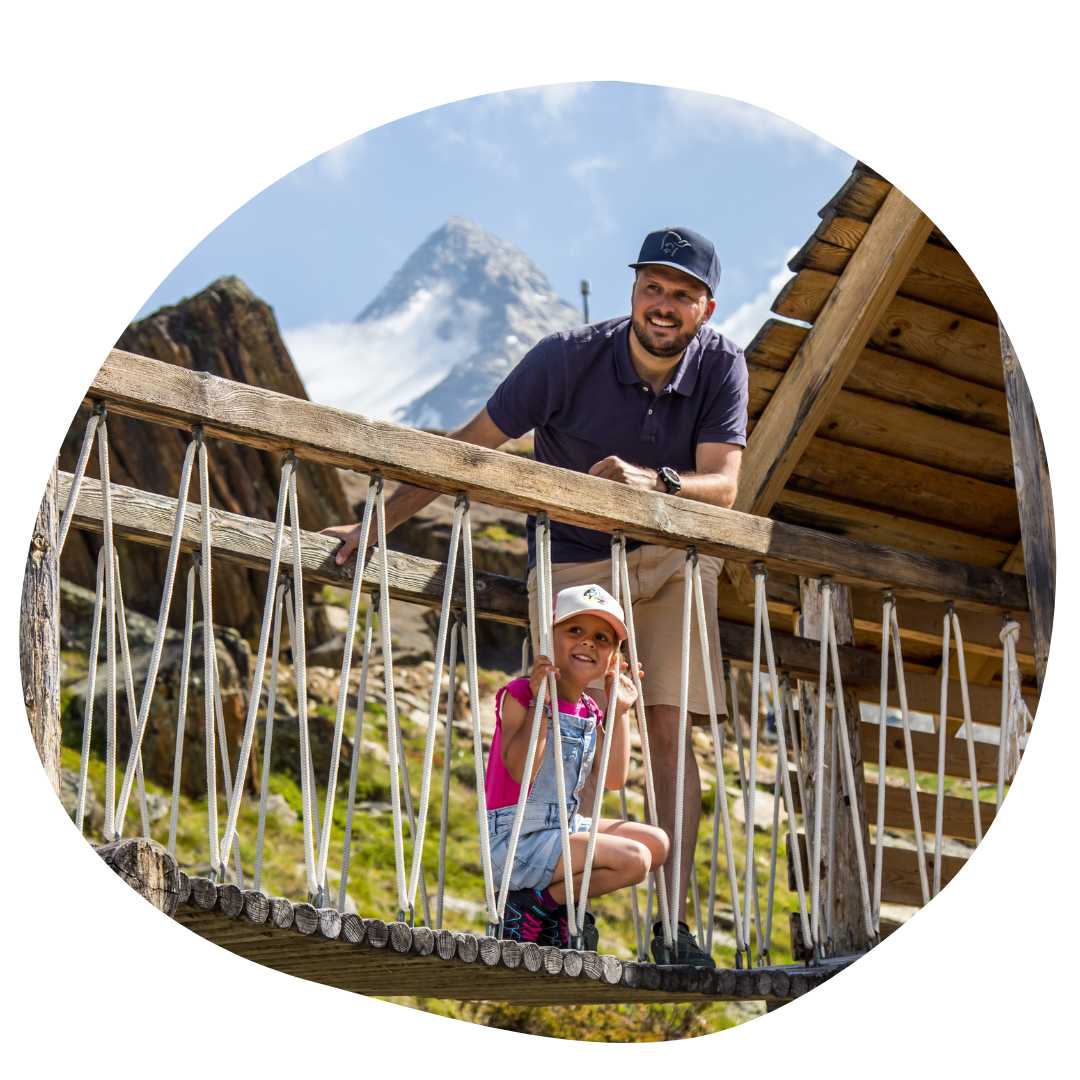 Saastal Tourismus AG/Puzzle Media

Parks & Playgrounds
Tiring our babies and toddlers whilst they absorb all that is around them.
Playgrounds in Saas Valley – The four villages in Saas-Fee offer many playgrounds for children of all ages. Amongst these playgrounds some of our favourite playgrounds when in Saas-Fee with kids are:
Playground Vogelwald,
Playground Saas-Almagell village,
Playground Sportplatz Kalbermatten,
Playground Mälchbodu, Playground Hannig,
Trip to Hohsi-Land,
Playground at Kindergarten Saas-Fee,
Playground Wolfsgrüeba,
Playground Saas-Balen Village,
Playground Ziebel
Public Fireplaces – Visit one of the public fireplaces in the middle of nature for a picnic or barbecue. Firewood is available in most places.
Petting Zoo – Located at Kreuzboden, children can stroke the animals here.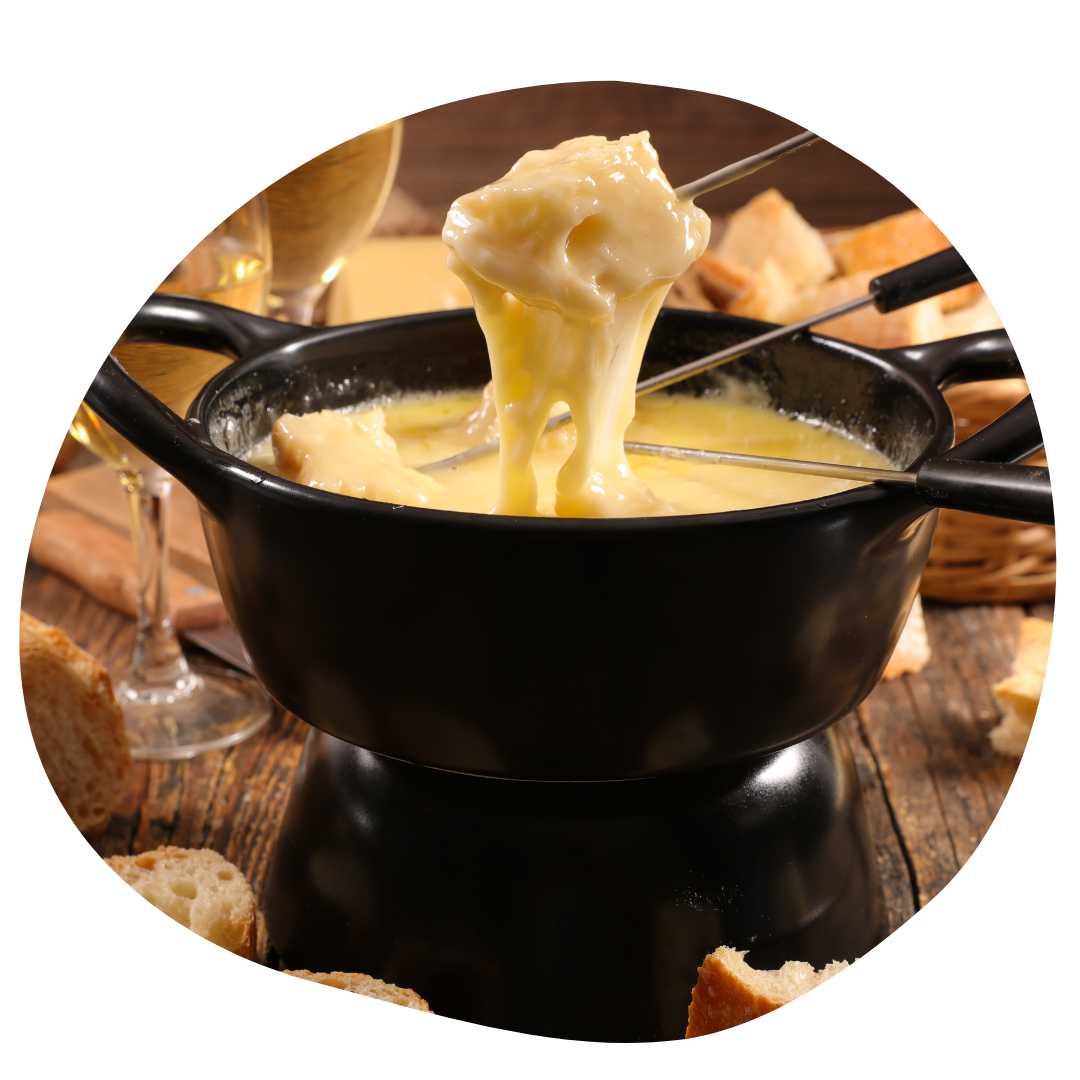 Family-friendly cafés & restaurants in Saas-Fee/Saastal
Top family-friendly cafés and restaurants in Saas-Fee:
Restaurant Bristol – A great place, even to pop in for a hot drink. They also have a kid's menu.
Restaurant Mattmarkblick – Reasonably priced food. Their menu features a vast salad buffet, different meat fondues and you can also grill the meat on the hot stone.
Restaurant Vieux-Chalet – A cozy restaurant with great food and a Fondue for kids. They also have a kid's menu.
How to Get Around in Saas-Fee/Saastal
Bus
The bus terminal in Saas-Fee is centrally located. During the main winter season free shuttle buses run to and from the ski lifts on 5 lines.
By Walk
You can walk to wherever you want to go.
By Taxi
You will find a few taxi companies that will run within Saas-Fee.
The Saastal Card
In summer, the cable cars can be used free of charge with the SaastalCard (guest card) from the first overnight stay. In summer as in winter, the PostBus rides are also included with the SaastalCard.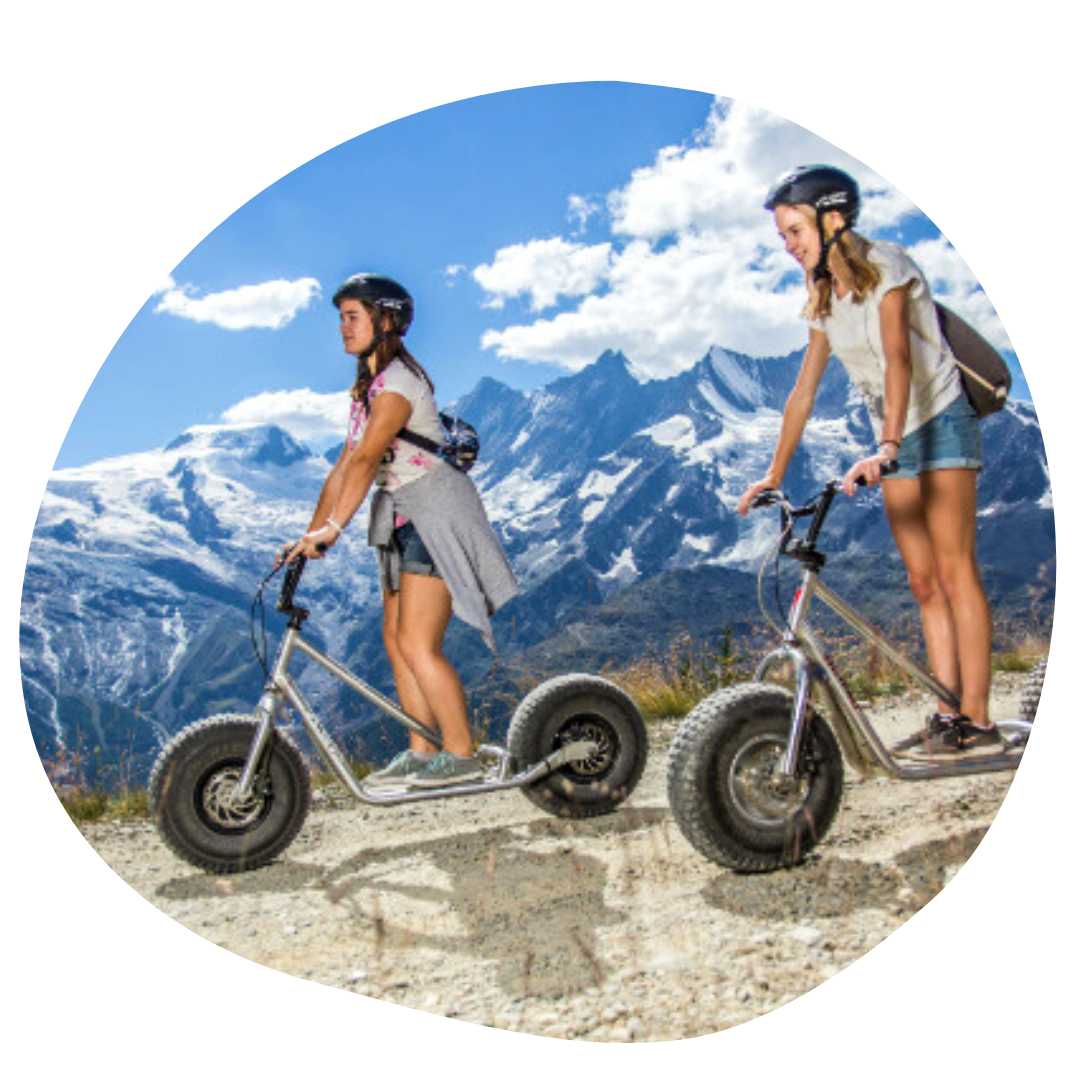 Saastal Tourismus AG/Puzzle Media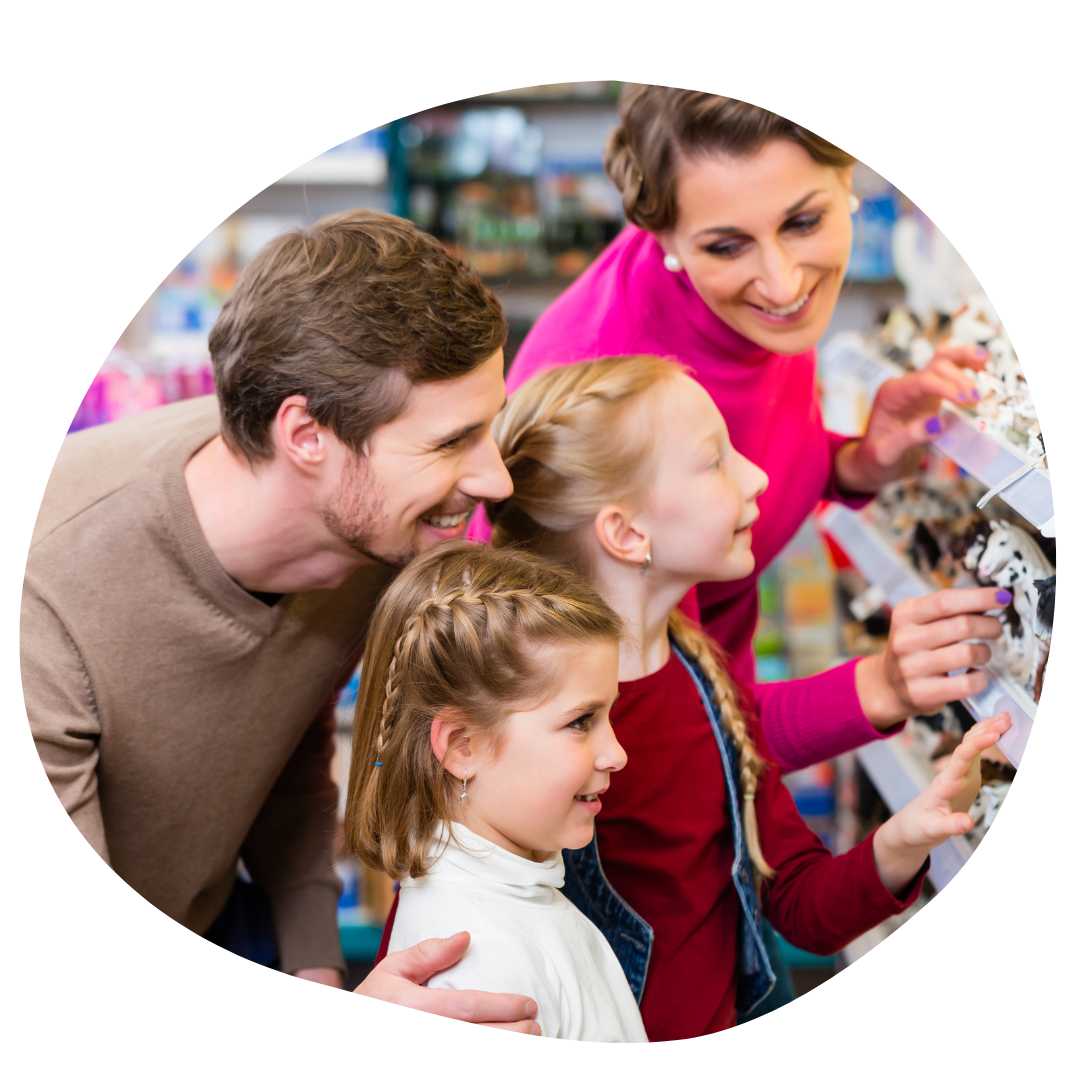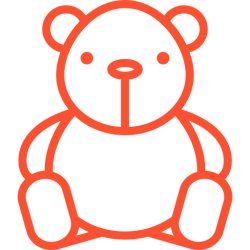 Toy Shops in Saas-Fee
The Tourist Office in Saas-Fee – You can buy souvenirs of Eddie the marmot here.
The House of Gifts – This is a very large toy shop for games, toys and souvenirs.
Take up an adventure with your family. There are various adventurous activities all year round.
TRAVEL TO SAAS-FEE
Book Now
[discussion_topics][discussion_board_form]