Heidelberg
Heidelberg
Heidelberg
Heidelberg
Heidelberg
City Guide
City Guide
City Guide
City Guide
City Guide
Heidelberg
Heidelberg
Heidelberg
Heidelberg
Heidelberg
City Guide
City Guide
City Guide
City Guide
City Guide
IN A NUTSHELL
Visit Heidelberg with Kids
Heidelberg is a beautiful German town (in southwest Germany) with plenty of history and art. Yet, Heidelberg is also a great place for kids as it has much to offer to families all year round.You will be happy to know that people in Heidelberg are very welcoming, and this is also a safe city for families with kids of all ages. There is a lot to explore from historical sights, hiking trails and other activities. Did you know that Heidelberg has the oldest university in Germany and a 13th century castle? These make the place more charming. Heidelberg with kids is another city to add to your bucket list!
The Best Time to Visit Heidelberg
You can visit Heidelberg all year round. However, it's good to note that there are no boat trips in Winter. In Winter, the Christmas Market is another beautiful experience.
For Autumn and Winter, it would be a good idea to pack up some waterproof clothing and an umbrella. You could also add a hat and gloves if your kids get cold easily.
Must Dos When in Heidelberg with Kids
Our favourite family-friendly things that you should definitely try to fit in when in Heidelberg with kids:
How to Get to Heidelberg with Kids
The closest airports to Heidelberg are:
City Airport Mannheim – 18km
Frankfurt  – 80km
Baden-Airpark Airport Karlsruhe / Baden-Baden  – 90km
Stuttgart  – 120km
Frankfurt Hahn – 150km
From here you will find frequent trains and flights.
You can also  take the Lufthansa Airport Shuttle from Frankfurt airport to Heidelberg.
A feasible way to get to Heidelberg is by booking a TLS shuttle mini bus. With the HeidelbergCARD you save €2.00.
The train from Frankfurt airport to Heidelberg takes approximately an hour, and may not be a direct train. So, you might need to change trains at the main station in Frankfurt or in Mannheim.
Here's more information on how to get to Heidelberg with your family.
Hotels in Heidelberg
Our top family-friendly hotels when visiting Heidelberg with kids:
Hotel Am Schloss – This hotel offers double rooms, suites, family rooms and even an apartment. The family room is ideal for 3 people whereas the apartment is suited for 4 people.
Die Hirschgasse Heidelberg – Located in a peaceful, side valley, you will find the oldest hotel in Heidelberg, facing the Heidelberg Castle. Breakfast for kids is free here. A children's menu is available at both their restaurants. Baby sitting services are also offered at an extra cost.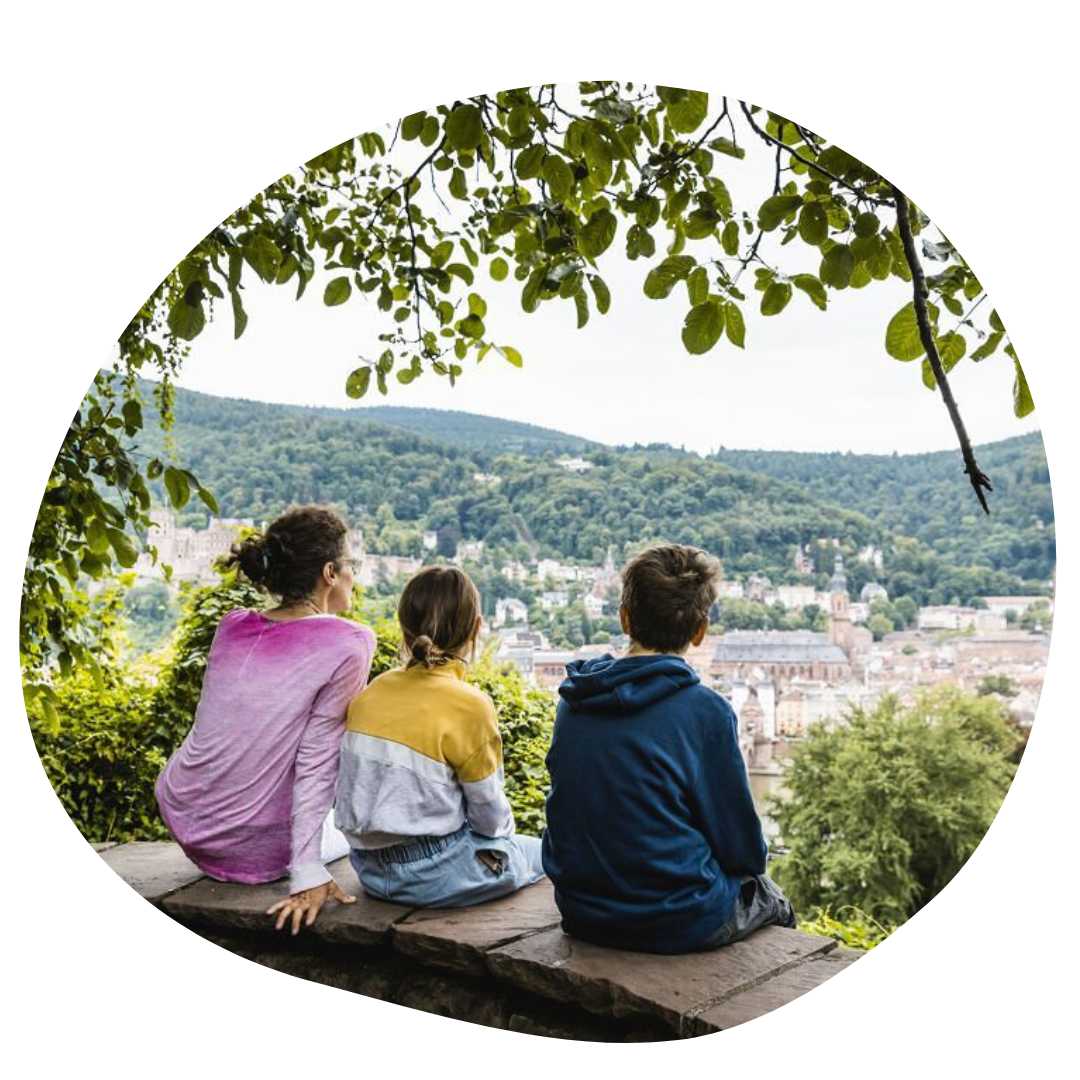 Heidelberg Marketing / [Stephen Kuhn]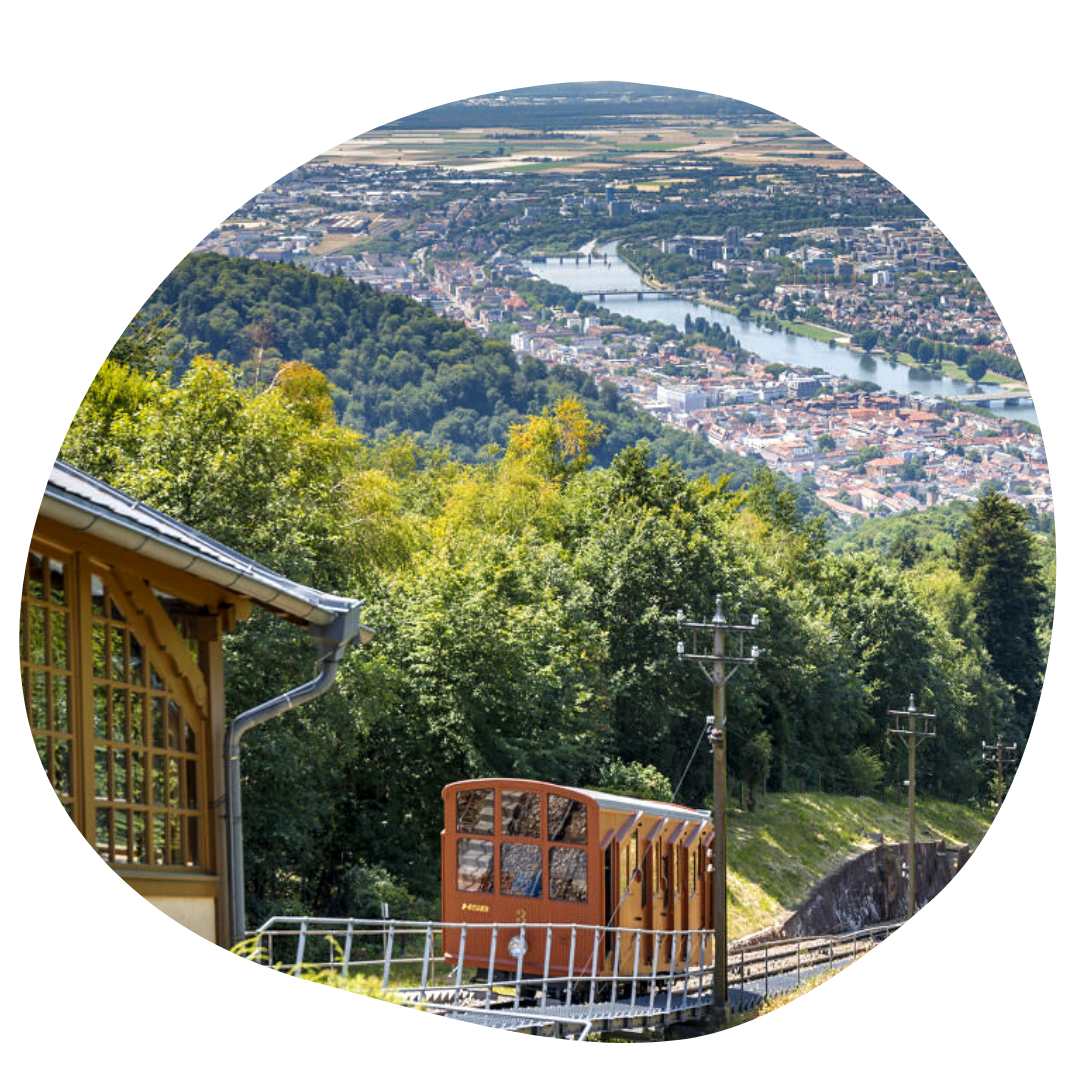 Heidelberg Marketing / [Tobias Schwerdt]

Activities for children ages 0-5
Tiring our babies and toddlers whilst they absorb all that is around them.
Heidelberg Zoo – The main attraction here is feeding the sea lions, where the trainers also have the glittering creatures perform some tricks. There is also a great playground for kids with a carousel and a trampoline.In the large picnic area, or at the food tent, parents can relax whilst they watch their kids play.
Fairytale Paradise Heidelberg – A theme park which is most loved by families. Rediscover various fairy tales such as Snow White and Rumpelstiltskin with their lovable, mysterious characters at the King's Seat theme park.
Water playground Neckarwiese – A space for some games, sports and fun.
Cabriobus tour – This tour starts and ends at Karlsplatz. It takes you along some amazing highlights to Weststadt. Children under 6 years travel for free.
Round trip solar ship – A cruise along the river. This ship is solar operated and it has 2 bistros on board.
Schloss Heidelberg castle & garden – Explore the castle's ruins, get to know all about its history and wander along its marvelous gardens.
Ride on the mountain railway to the castle / Königstuhl – This is a special experience not to miss. You can get 3 different rides – to the castle (lower funicular), Königstuhl – The King's Throne (the upper funicular), or get the panorama ticket to visit both.
Activities for older kids
Keeping the older kids happy, entertained, and reducing the amount of times they ask for a screen or complain about being bored.
Visit the packaging museum – If your kids are interested in branding, marketing or production, then this is worth a visit! There is an old machine that used to wrap chocolate squares. Kids will get a demonstration of this and a chocolate too. There is also a glass showcasing dollhouse-size store replicas, to show how goods were sold 100 years ago.
Discover nature – Take the Königstuhl trail – From Heidelberg you can get to the Konigstuhl or you can climb across the river side as well.
Königstuhl Falconry – Falconer Uwe Jakob offers flight demonstrations from April to October, so try to visit this falconry if you're here around that time.
Castle illuminations – This event happens 3 times a year, so you might be lucky when visiting. The castle is illuminated with fireworks over the Neckar. Every year, in June, July and September, the Heidelberg Castle lights up in red. When the red lights fade, the fireworks display starts from the Old Bridge.
Boat trip with the White Fleet – Take a boat for a castle trips through the beautiful Neckar Valley.
Visit Neuburg Abbey – There is a monastery here – it's a beautiful place of worship, home to a few monks and it happily welcomes guests. There is also a small brewery.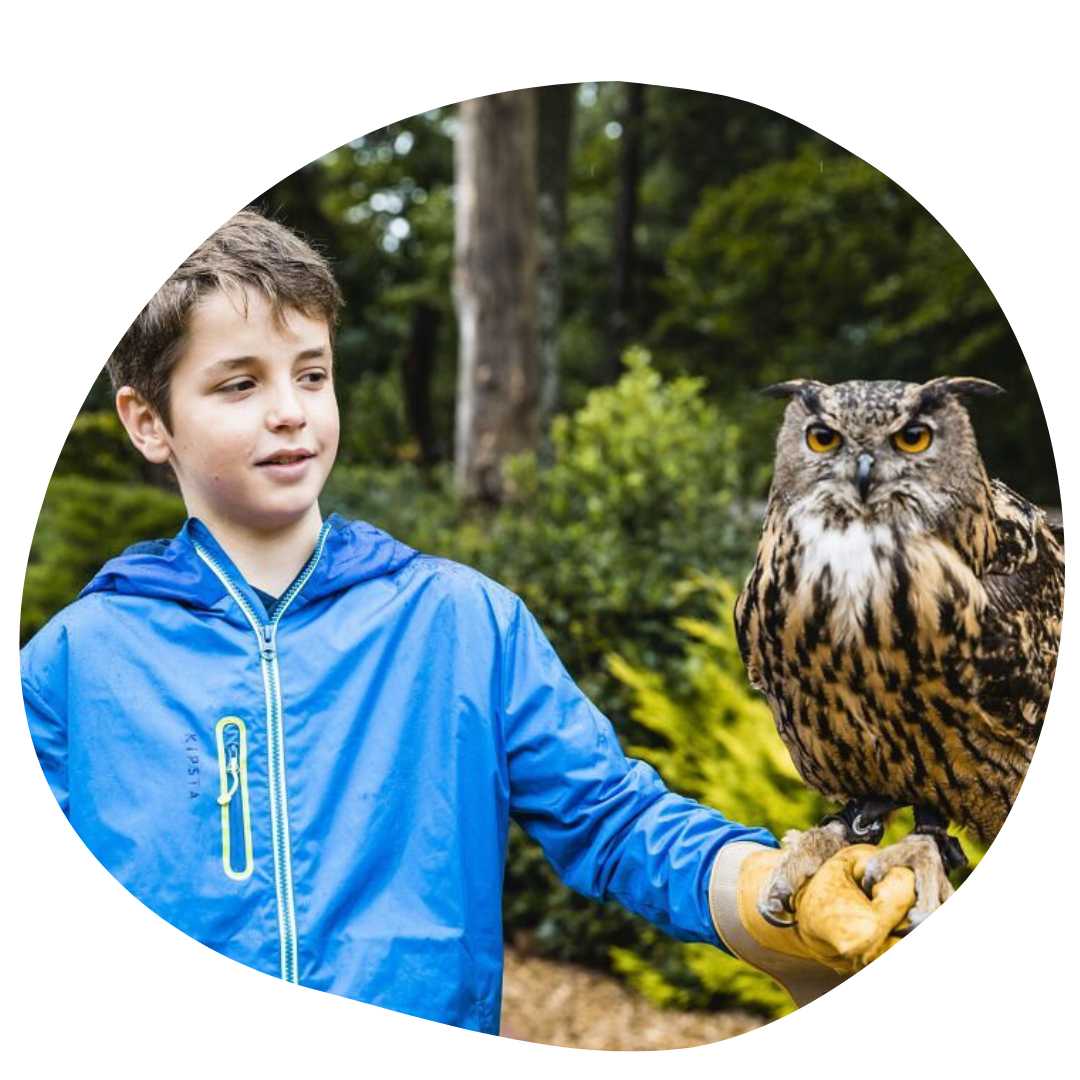 Heidelberg Marketing / [Stephen Kuhn]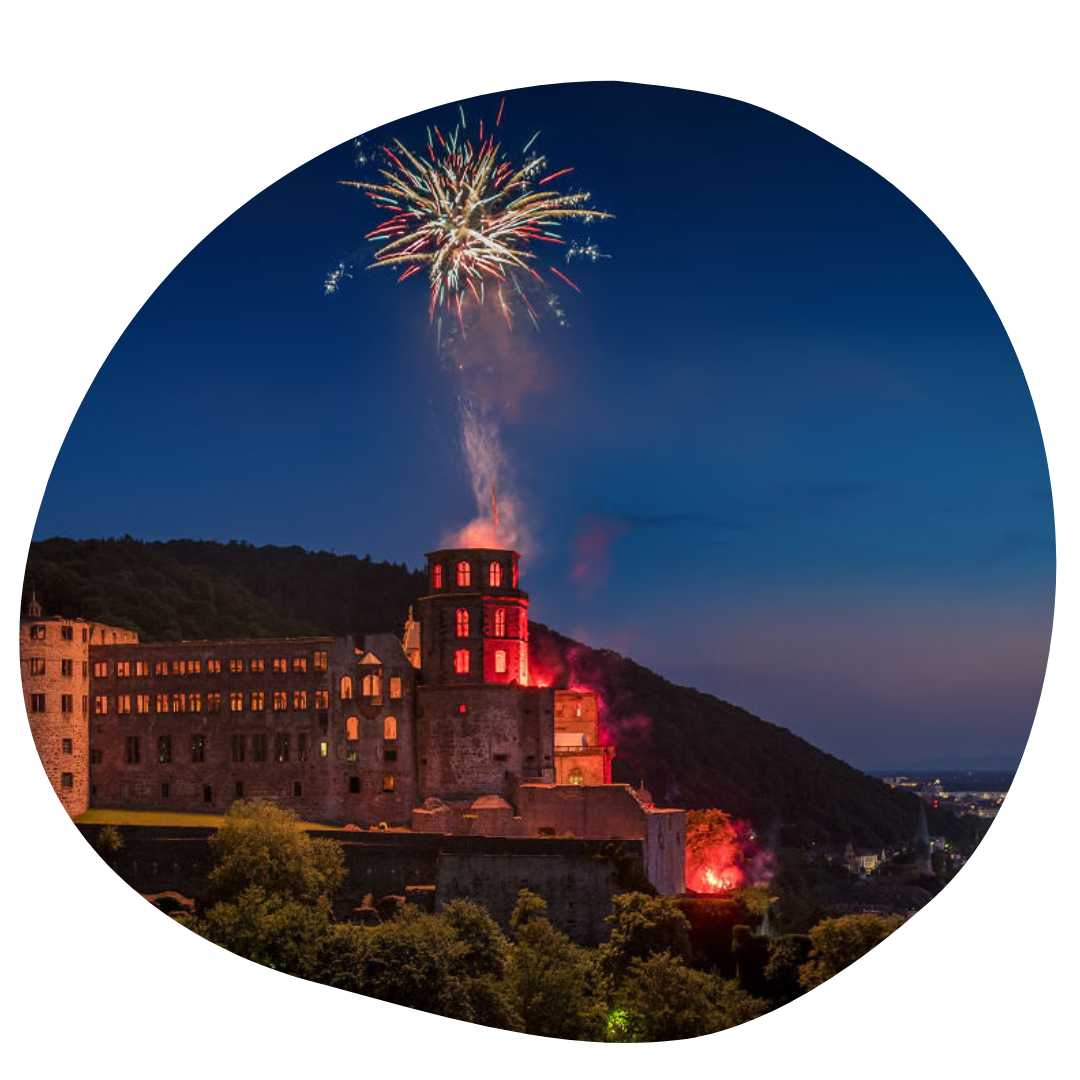 Heidelberg Marketing / [Tobias Schwerdt]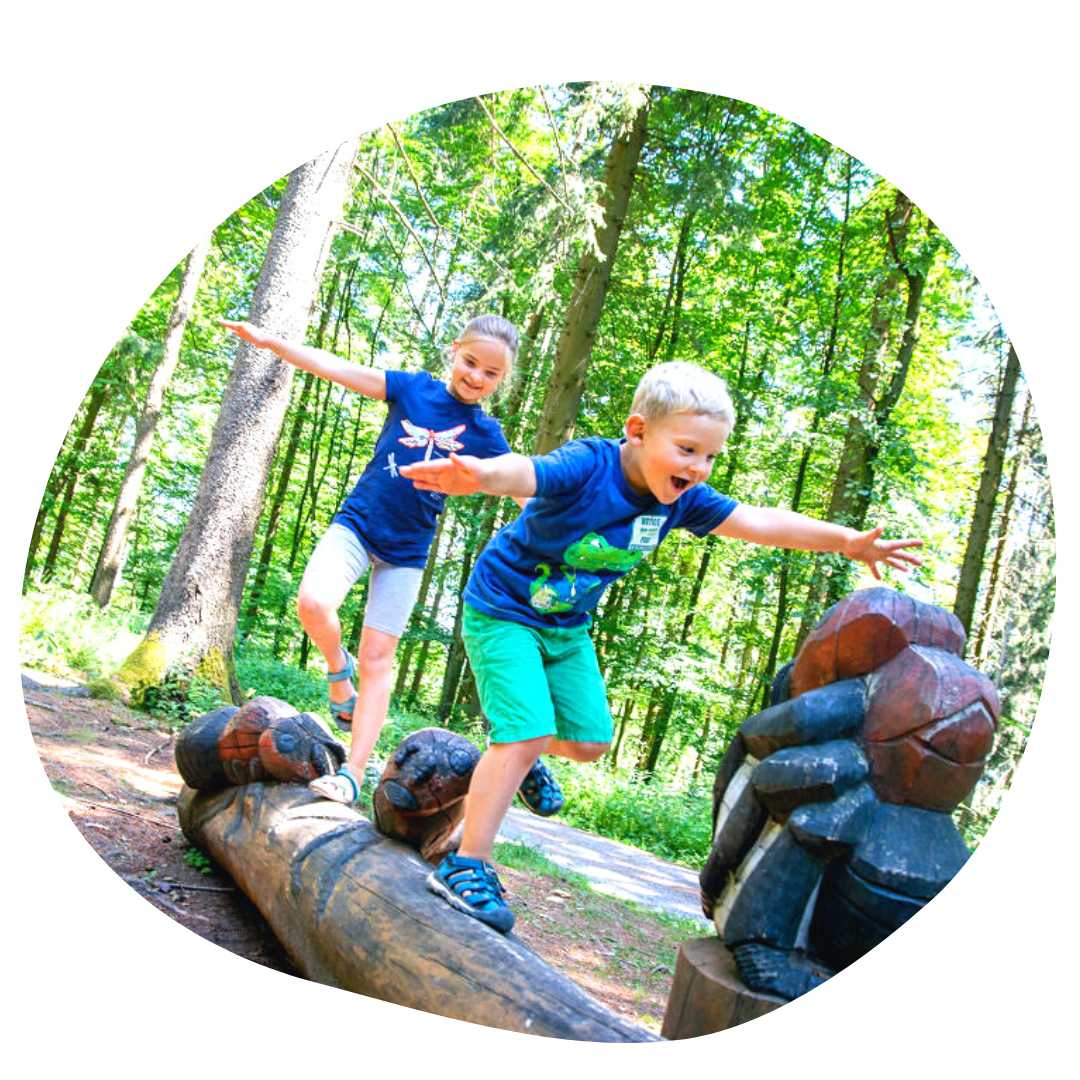 Heidelberg Marketing / [Tobias Schwerdt]

Parks & Playgrounds
Tiring our babies and toddlers whilst they absorb all that is around them.
There are playgrounds throughout the city, especially on the Neckarwiese.
Alla Hopp – An outdoor playground in Kirchheim where kids can climb and jump around and have a blast!
Themed playgrounds – You will find these in the new Bahnstadt district.
Märchenparadies – Kids also love this small amusement park which offers fun park rides.
Sprungbude – Indoor Playground
Holidaypark Pfalz – An amusement park, just a 30 minute drive from Heidelberg. This is open during the summer months and it offers carousels for the young ones, fun rides and water races for teens.
Miramar Water Park – A thermal pool, just a 30 minute drive from Heidelberg. Kids love playing  in the jungle bay and at the African safari on a huge playground. There are also different waterslides for older kids.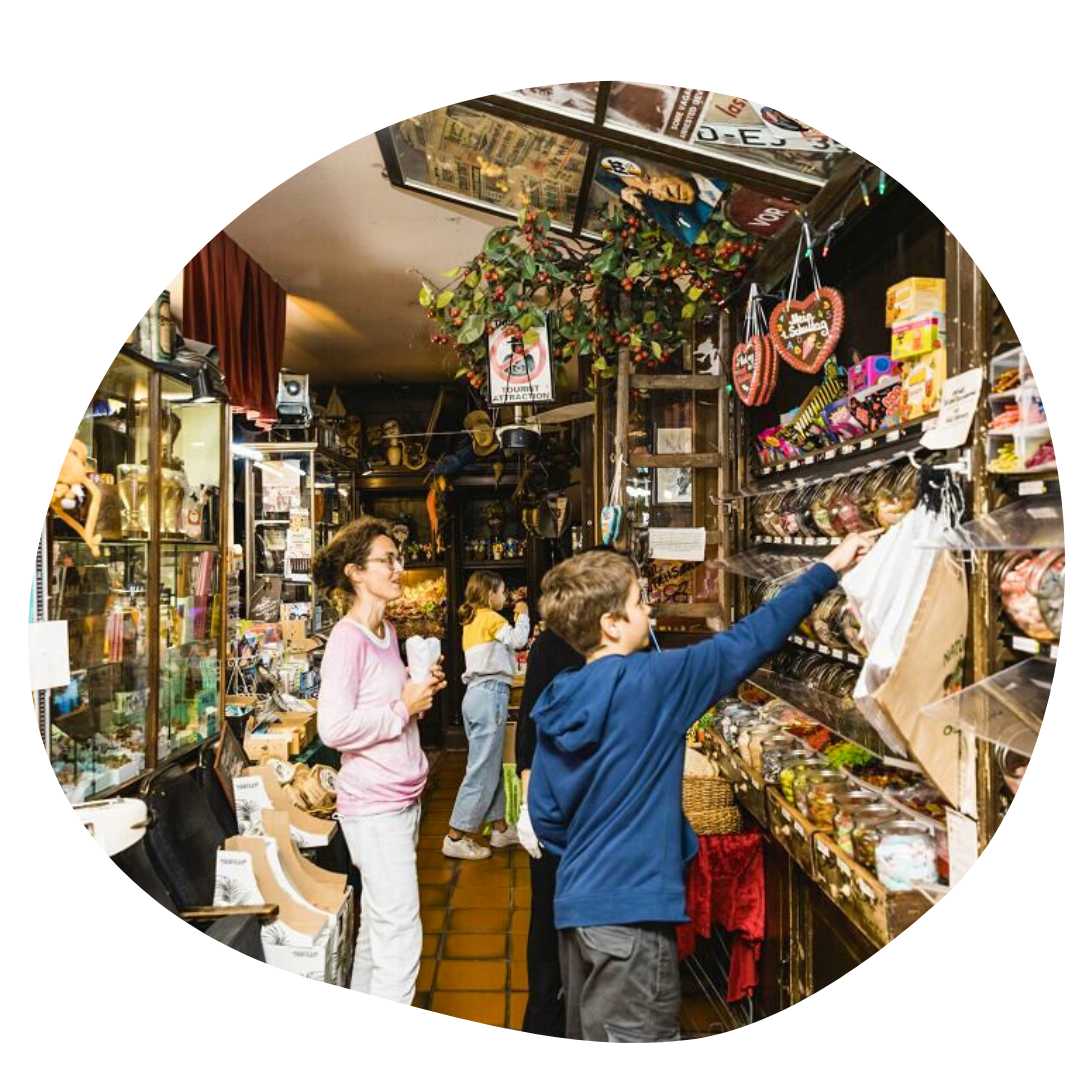 Heidelberg Marketing / [Stephen Kuhn]
Family-friendly cafés & restaurants in Heidelberg
How to Get Around in Heidelberg
You could get a taxi, walk around, get a bus, train, tram, or ride a bike around Heidelberg.
Available 24 hours a day, and can be found at most of the main squares.
Explore Heidelberg on foot.
There's more information about trains at D Bahn website, with all services offered and tickets can also be purchased online.
The main type of transport in Heidelberg, with the main center hub at Bismarktplatz in the Altstadt. Visit the Rhine-Neckar transportation website for more information.
Here's all you need to know about getting around Heidelberg.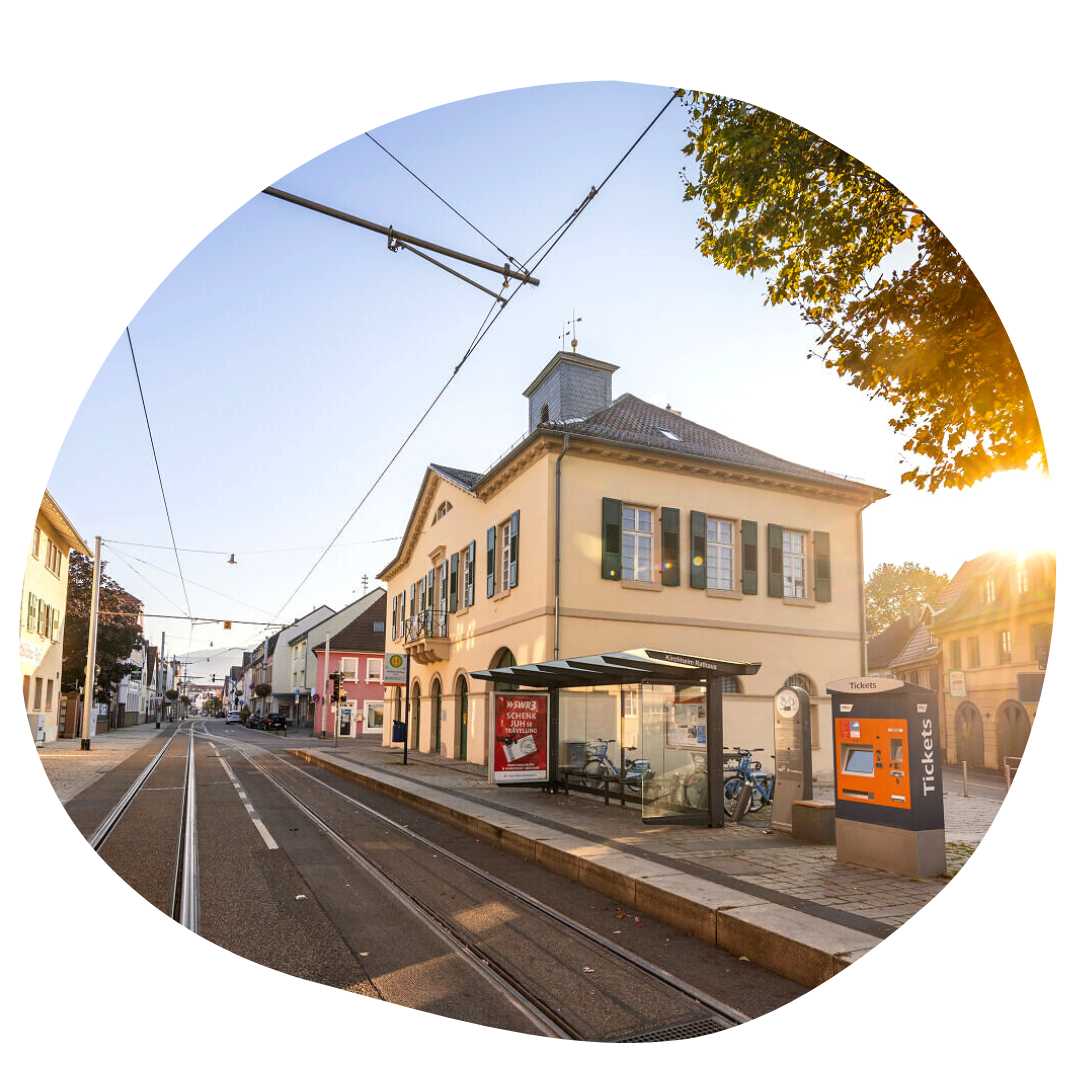 Heidelberg Marketing / [Tobias Schwerdt]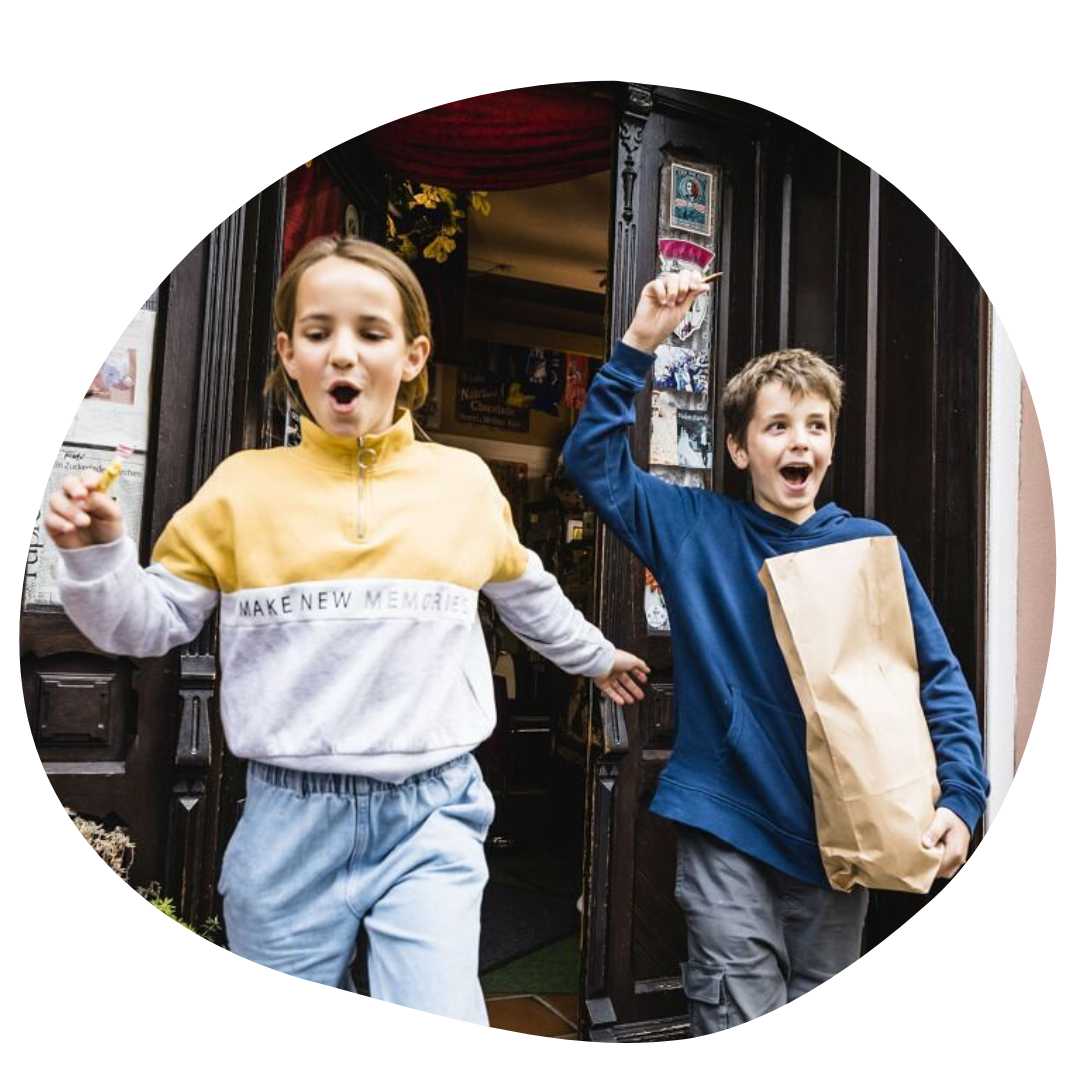 Heidelberg Marketing / [Stephen Kuhn]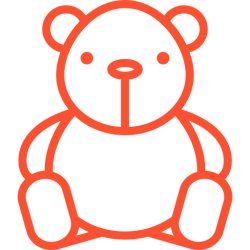 Clothing Stores & Toy Shops in Heidelberg
Our favourite toy stores in Heidelberg:
Kinderladen Troll – Play kitchen toys, soft toys and wooden toys.
Müller – Kids toys, video games, arts and crafts supplies and more!
Buch-Markt Heidelberg – Books and kids toys
Our favourite kids clothing stores in Heidelberg:
Takko Fashion – Newborn, baby, and children's wear.
Jack Wolfskin -Kids clothing, footwear and outdoor equipment for any fun adventure!
Visit the Marktplatz in Altstadt
The Marktplatz (The Market Square) is in the centre of the Altstadt. An area with fountains and nice period houses. Pop into some small shops to take something back home with you.
Have an Ice-Cream & Soak up the Views
The Old Bridge was built in 1788. On the city side of the bridge is the medieval Brueckentor or the Bridge Gate which is part of the former city wall. Grab an ice-cream from the Italian ice-cream parlour on Steingasse, walk through the gate, onto the bridge and take in the view.
Visit Heidelberg University
The University of Heidelberg was founded in 1386 and it's Germany's oldest university. So, it's definitely worth a visit!
TRAVEL TO HEIDELBERG
Book Now
[discussion_topics][discussion_board_form]