City Guide
City Guide
City Guide
City Guide
City Guide
City Guide
City Guide
City Guide
City Guide
City Guide
IN A NUTSHELL
Visit Bath with Kids
Bath is an excellent family destination, with the city's World Heritage attractions based very close to each other in the compact, easily walkable city centre. Most of the city's main attractions, including the Roman Baths and the No. 1 Royal Crescent can be enjoyed by those of all ages. Bath also plays host to a range of fun, family-friendly activities such as open-top bus tours, paddle boarding and kayaking on the River Avon, along with a wide range of private boat and walking tours. Visit Bath with kids for a fun and fantastic holiday.
If you want to know all about visiting Bath with kids, head to Visit Bath.
The Best Time to Visit Bath with Kids
Bath is a fantastic destination to visit at any time of year. This is thanks to its beautiful World Heritage Georgian architecture, picturesque streets, and attractions such as the Roman Baths.
Christmas in the city is always a major event, with the stunning architecture creating a perfect backdrop for fantastic festive events, led by the immensely popular Christmas Market, which dominates the city centre streets for two weeks every year.
As well as this, spring, summer and autumn are jam-packed with some of the city's other key annual events such as Bath Festival, Bath Carnival, the Great Bath Feast, the Jane Austen Festival and Children's Literature Festival.
How to Get to Bath with Kids
Getting to Bath with kids is quite easy. Bath is accessible by road, rail and air. The city is based under 2 hours from London Heathrow Airport by car or coach using the M4 motorway, located off of junction 18. Visitors can also catch high-speed trains from London Paddington to Bath Spa station, with the journey taking 1 hour and 20 minutes. Bath Spa station is a 10-minute walk away from the city's main attractions and shopping areas.
Bath is situated just 19 miles away (31km) from Bristol Airport, and can be reached by bus, car or train. However, visitors wishing to travel to Bath by train from the airport will first need to catch the Bristol Airport Flyer bus service to Bristol Temple Meads station, from which trains to Bath Spa take 12 minutes.
Read the full information on how to get to Bath.
Must Dos When in Bath with Kids
The top 10 Must-Sees in Bath with Kids
The Royal Crescent
The Circus
Pulteney Bridge
Alexandra Park
Bath Abbey
Prior Park Landscape Garden
Great Pulteney Street
 The Assembly Rooms
Sally Lunn's House
Green Park Station
Hotels in Bath
Our top family-friendly hotels when visiting Bath with kids:
Both the local Hilton-branded hotels, The Hampton and DoubleTree are excellent family-friendly options, featuring spacious and comfortable rooms, with both based just a few minutes walk away from the city centre.
However, depending on budget, there is ample choice for families in Bath, from luxurious boutique hotels with stunning family-sized rooms, to self-catering apartments.
DoubleTree – This hotel is located on the banks of River Avon and it offers family rooms. It is also very close to the main city attractions, and it's also great if you want to explore the city on foot.
The Hampton – Located close to museums, parks and historical sites. The Hampton Hotel by Hilton also caters with family connecting rooms, sleeping 5 people. The Queen room includes a sofa bed for the adults and there is a twin room for the children.
Other Family Accommodations in Bath:
Greyfield Farm Cottages – Self-catering, holiday cottages. There are 5 cottages in total, each sleeping 2-4 people. Each cottage also has its own garden, where you can have breakfast in. The cottages also offer a selection of games, books and DVDs for kids.
Bath Mill Lodge Retreat – Located just a short journey from the city centre. Enjoy a peaceful break in the stunning meadows. Bath Mills offer a wide range of holiday homes including 4 bedroom lodges that are perfect for family holiday breaks. Games are also provided for kids.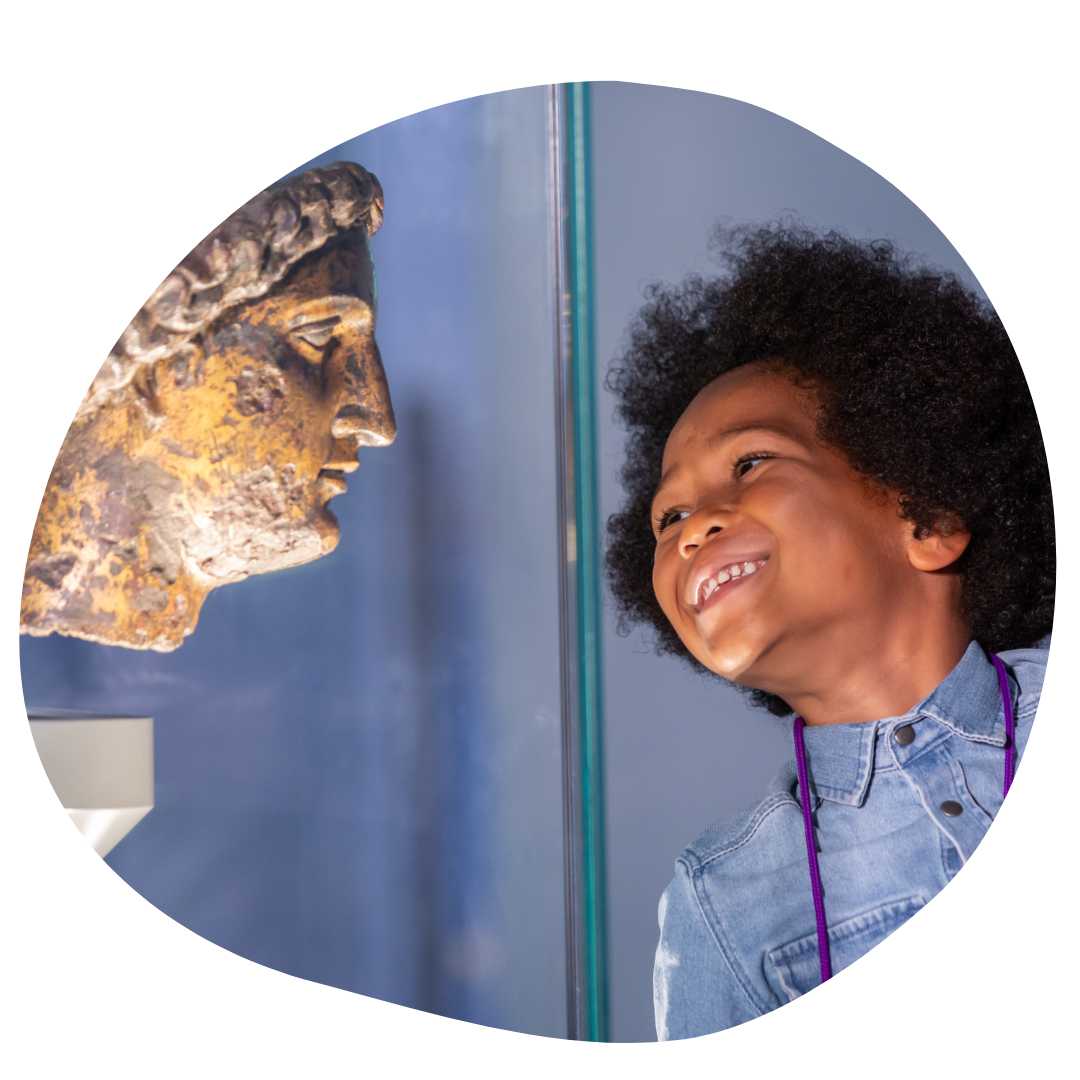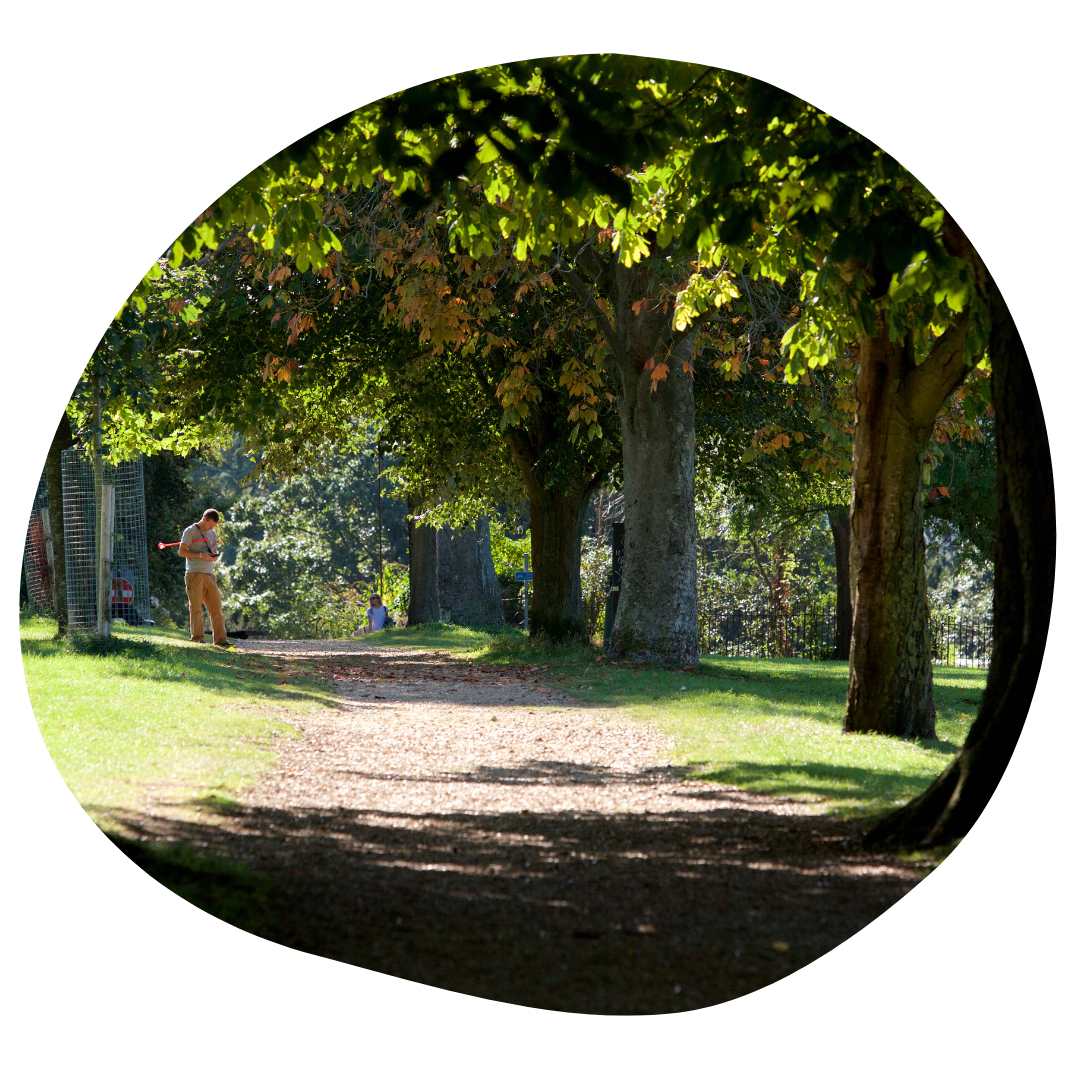 Activities for children ages 0-5
Tiring our babies and toddlers whilst they absorb all that is around them.
The Roman Baths  – The city's most famous attraction, the Roman Baths, is another big reason for Bath's UNESCO World Heritage status, and a must-see for families, with special audio guides on offer for children. You can take up the activity trail for pre-schoolers and there is also one for older children, at the start of your visit, following 'Hoot the Owl' on an adventure around the site.
The Egg – An award-winning theatre for kids. There are also shows catering for the little members of the family, and other fun and magical storytelling. As a plus, The Egg also has a family-friendly café and a play area.
American Museum and Gardens – Toddlers will love running around these beautiful gardens. These gardens are also very stroller friendly, if you plan on visiting with a baby. There's also a Children's Garden with a wooden playground, and you can get children's lunch boxes from The Garden Café or have a picnic there too.  The museum also hosts family-friendly events too.
Avon Valley Adventure & Wildlife Park – Kids love it here, as they meet various animals and there is also a Dinasour Valley too. Toddlers can jump around on bouncing pillows, and explore the Toddler's Village playing area, as they enjoy themselves playing in water and sand areas.
Avon Valley Railway – Ride on a steam train at the Avon Valley Railway. Get to the train station at Bitton, which has a small museum area, a gift shop and buffet too.
Dyrham Park – There is a great play area for kids, and various picnic benches.  There is also a café and kiosk in restored farm building.
Longleat – This is UKs number 1 Safari Park. Kids will love seeing all the exciting animals here. There are also play areas such as the Adventure Castle, featuring a splash pad and soft play and a wildlife-inspired Little Explorers Garden.
Wookey Hole Caves and Attractions – Caves, legends and adventure! There are soft play areas for toddlers and a mirror maze. Kids over 3 years can also enjoy the 4D cinema too.
Haynes Motor Museum – Young children can drive around the museum on their Little Tikes car. Kids can also run around outside, on the motoring-themed play area. You can also enjoy a picnic or stop by the café.
Royal Victoria Park – Great for a family-picnic and for kids to run around. There is also a children's playground and kids can visit the ponds there too.
Bath City Farm – Including cows, chickens, ducks, Shetland ponies and other animals. There is also a castle inspired playing area for then little ones.
Rainbow Woods – A woodland play area. Take up the fairy door trail, or play around on the stepping stones, rope swings and sea-saws.
Activities for older kids
Keeping the older kids happy, entertained, and reducing the amount of times they ask for a screen or complain about being bored.
The Roman Baths – A special audio guide is offered to children.
No. 1 Royal Crescent – Learn how wealthy Georgian families might have lived, and to Mary Shelley's House of Frankenstein on Gay Street, where you can learn more about the life of one of Bath's most famous female residents, and meet an authentic 8ft animatronic reproduction of Frankenstein's creature, exactly as Shelley described in her famous novel.
Victoria Falls Adventure Golf –  Kids will enjoy playing at the play area in Royal Victoria Park. You can also take up the family trail on the Bath Skyline Walk.
Avon Valley Adventure & Wildlife Park – Kids will get to meet various animals and there is also a Dinasour Valley.
Bath World Heritage Centre – Celebrating Bath's unique cultural offering as a UNESCO World Heritage Site. This place gives insight to what makes this city so special.
Cheddar Gorge & Caves – Nature, wildlife and history. Head for an adventurous day for the whole family.
Mendip Activity Centre – A great adventure playground for kids. Kids can also learn to ski, and snowboard as well as try climbing and abseiling with professional instructors.
Bath Narrowboats Day Boat Hire – Ride through the Avon and Kennet canal. The boat holds between 6-10 people.
Horse Riding at Lucknam Park – A great family countryside activity.
Escape4Fun – An escape room, where you can customise your own experience. If you're playing as a family, select the 'novice' level when booking your game for an entry-level experience.
Pulteney Bridge – Stunning Georgian architecture. Regular boat trips leave from here heading upriver to Bathampton. On this bridge, you will find restaurants and other shops.
The Jane Austen Centre – For older kids who are interested in discovering more about the story of Jane Austen. The Jane Austen Festival also takes place in Bath.
There are several other activities that you can do in Bath with kids, so check out all the other family friendly things to do in Bath.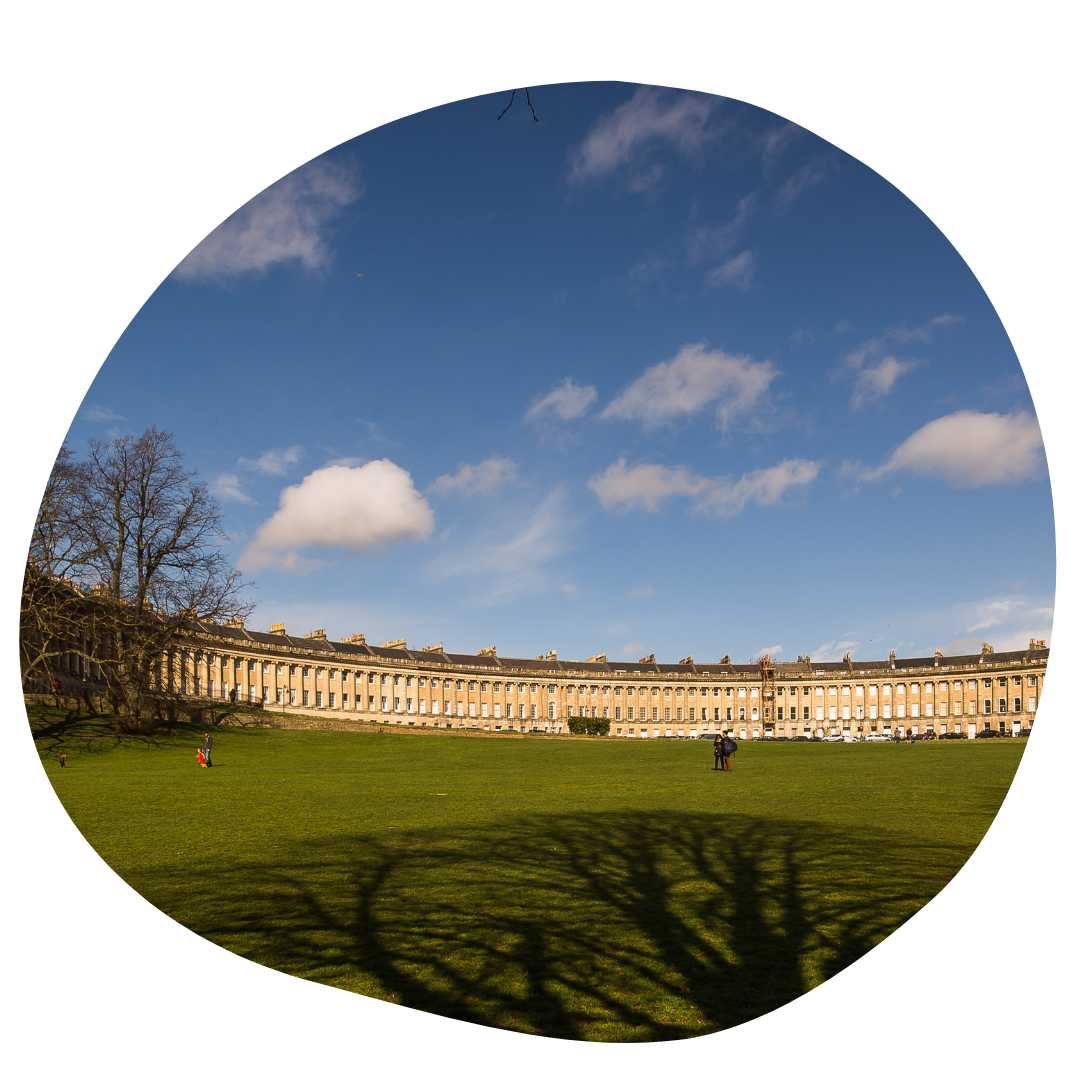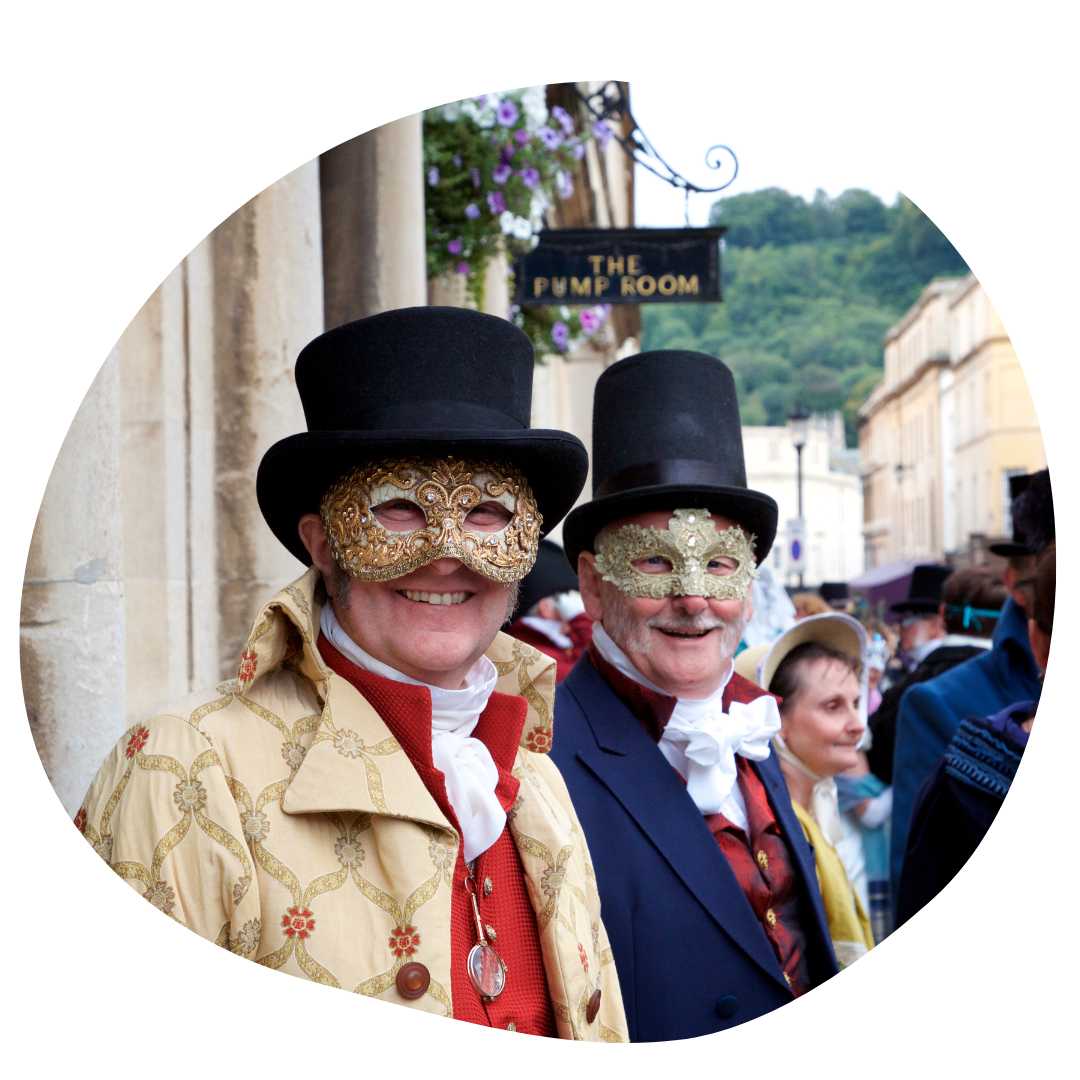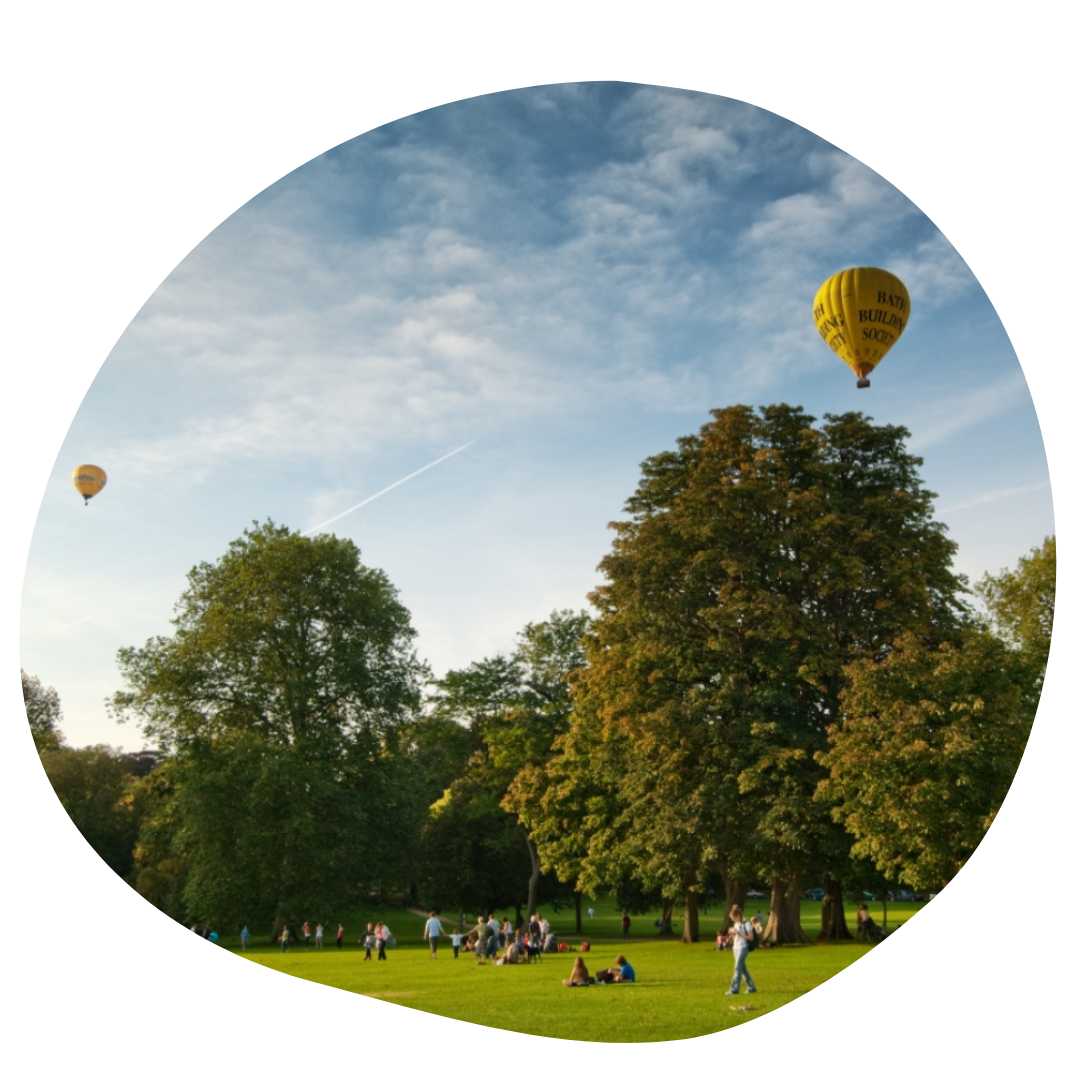 Parks & Playgrounds
Tiring our babies and toddlers whilst they absorb all that is around them.
The best parks to visit when in Bath with kids:
The Royal Victoria Park – A huge area of green, where you can take a nice stroll. However, this park also features play areas, with an adventure playground featuring climbing frames, zip lines, and a skateboard area.
The Sydney Gardens – These beautiful gardens also feature play areas. During the summer months, you will find cinema and theatrical shows taking place here.
Alice Park – A wonderful place for families to enjoy. There is also a family-friendly play area, a community garden, a wildlife pond, and a skate park. You will also find a café here catering for babies and toddlers with Ella's kitchen products, and smoothies. This cafe also has a kids' menu.
Parade Gardens – From these gardens, you can see the Pulteney Bridge. Picnics are allowed within these gardens. During the summer months, children entertainment takes place here. There is also a great café with outdoor seating serving cakes, teas, and sandwiches.
Avon Valley Adventure & Wildlife Park – This is based 30 minutes out of the city centre (also easily accessible by bus using the X39/39 bus route). It offers the opportunity to meet a wide range of animals.
Longleat Safari Park – A 40 minute drive away. It offers a drive-through safari where visitors can discover a range of different animals including lions, tigers, wolves, monkeys, koalas, red panda and sea lions.
Bath City Farm – Located in the south-west of the city. It offers the opportunity to meet various farm animals.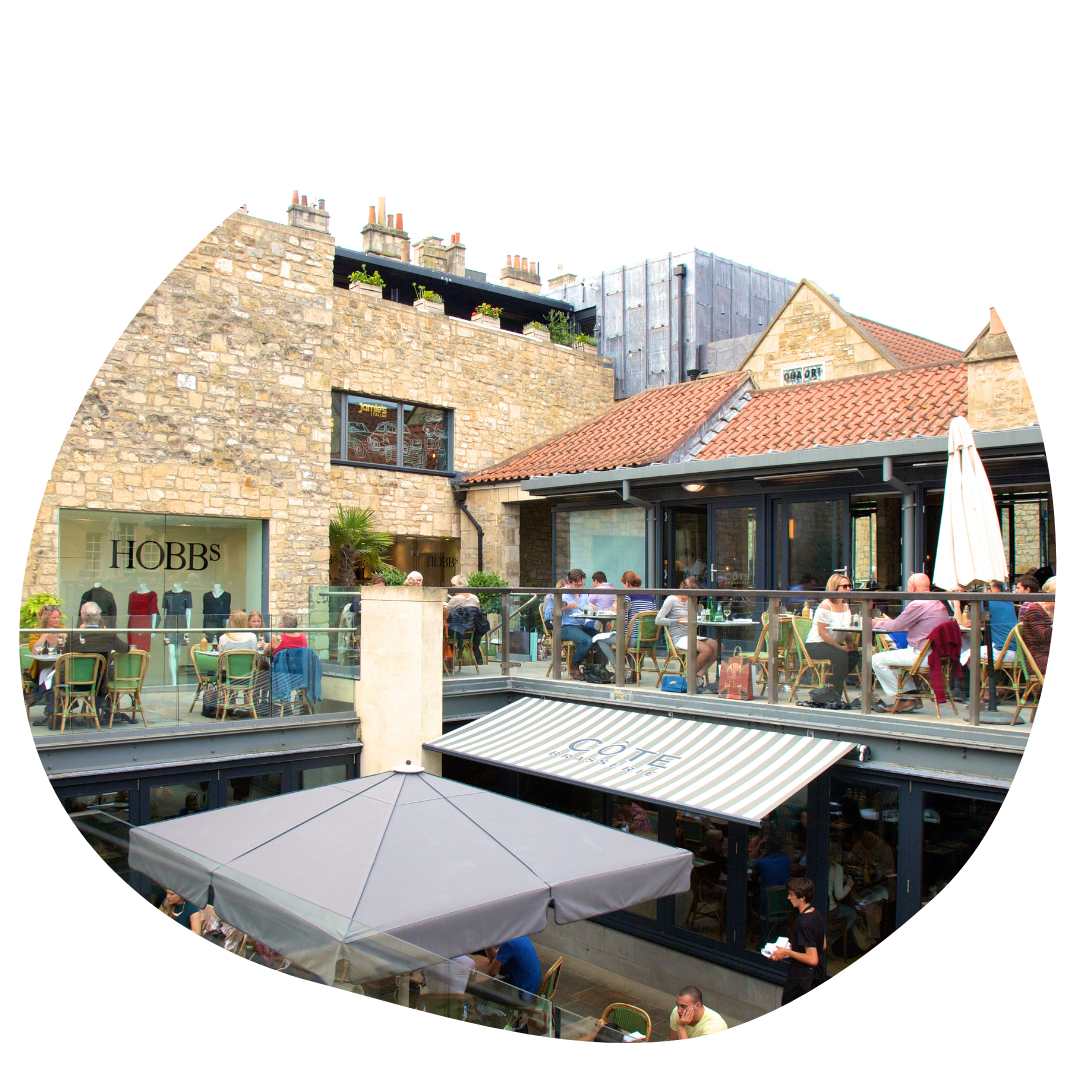 Family-friendly cafés & restaurants in Bath
Top family-friendly cafés and restaurants in Bath:
Green Park Brasserie – This is one of Bath's most popular independent restaurants, based in the unique setting of a decommissioned Victorian railway station in the city centre. The Brasserie uses locally-sourced ingredients to create a seasonal menu, with dishes bound to please everyone in the family, such as burgers, buttermilk fried chicken, Cornish fishcakes, ribs, pastas, salads and more.
Bath Pizza Co – Just next door to the Green Park Brasserie. It serves award-winning wood-fired pizza. The Brasserie also hosts live music four evenings a week, for an even more memorable atmosphere.
Sally Lunn's Historic Eating House – Serves breakfast, lunch, afternoon tea and dinner. Located within you will find a kitchen museum that shows the actual kitchen used by the legendary young Huguenot baker Sally Lunn in Georgian Bath to create the first Bath Bunn – an authentic regional specialties.
Flourish Kitchen – They have a children's menu, highchairs are available and food/bottle warming are also available. This place is also breast-feeding friendly throughout.
Sweet Little Things –  A sweet tea room serving quiches, sandwiches and smoothie bowls of lunch, afternoon tea options are available too. They also have an amazing Pink Hot Chocolate that the kids will love.
The Egg Cafe – There is plenty of room for pushchairs, and you will also find a sandpit for kids. Outdoor seating is also available. This place serves sandwiches, soup, paninis, jacket potatoes, delicious cakes and coffees.
Dough Pizza – An extensive selection of pizzas. They also offer a children's menu and they cater for vegetarians and celiacs.
Mrs Potts Chocolate House – The ultimate stop for any chocoholic. You can brownies, cookies and cakes, with the option to get extra melted chocolate drizzled over the top!
How to Get Around in Bath with Kids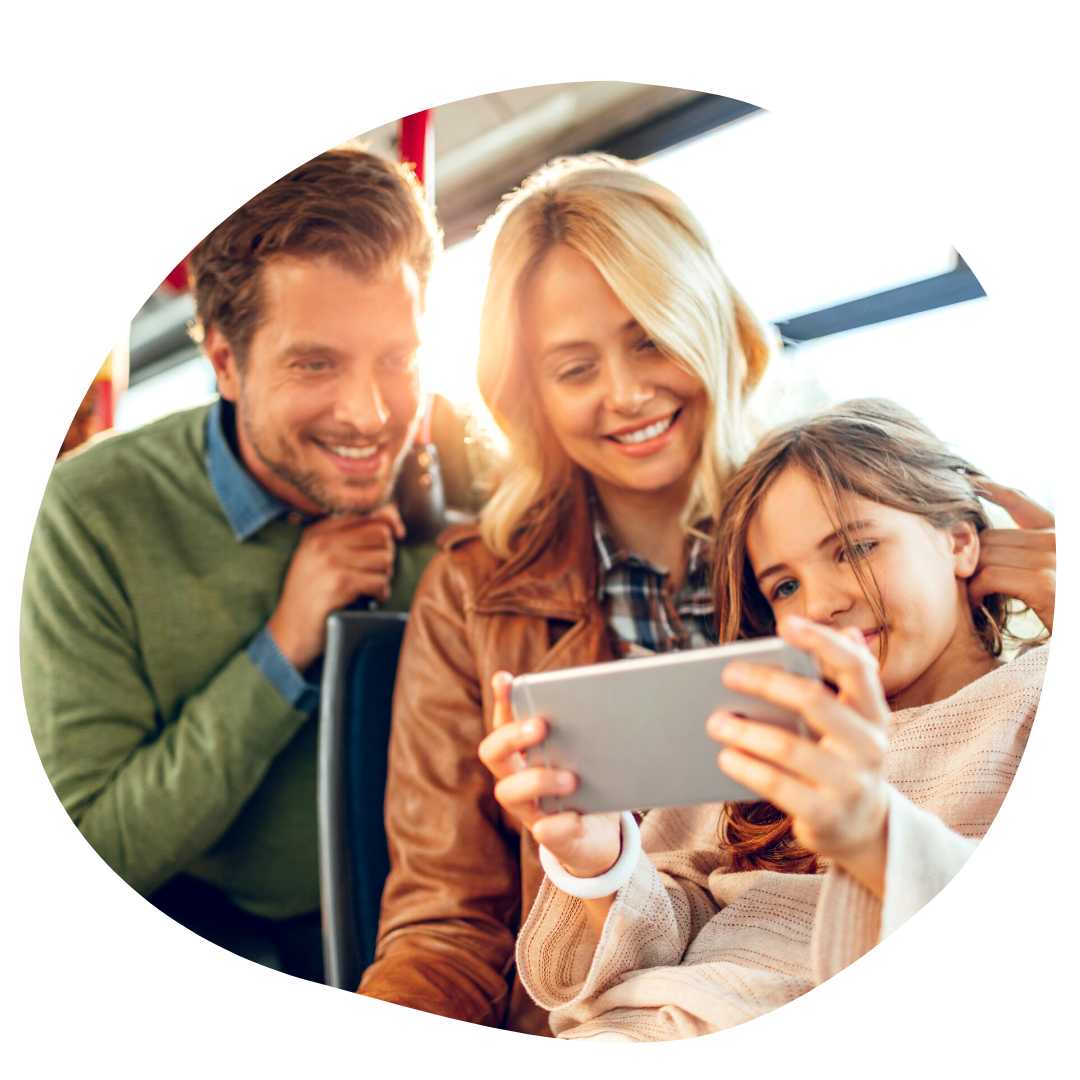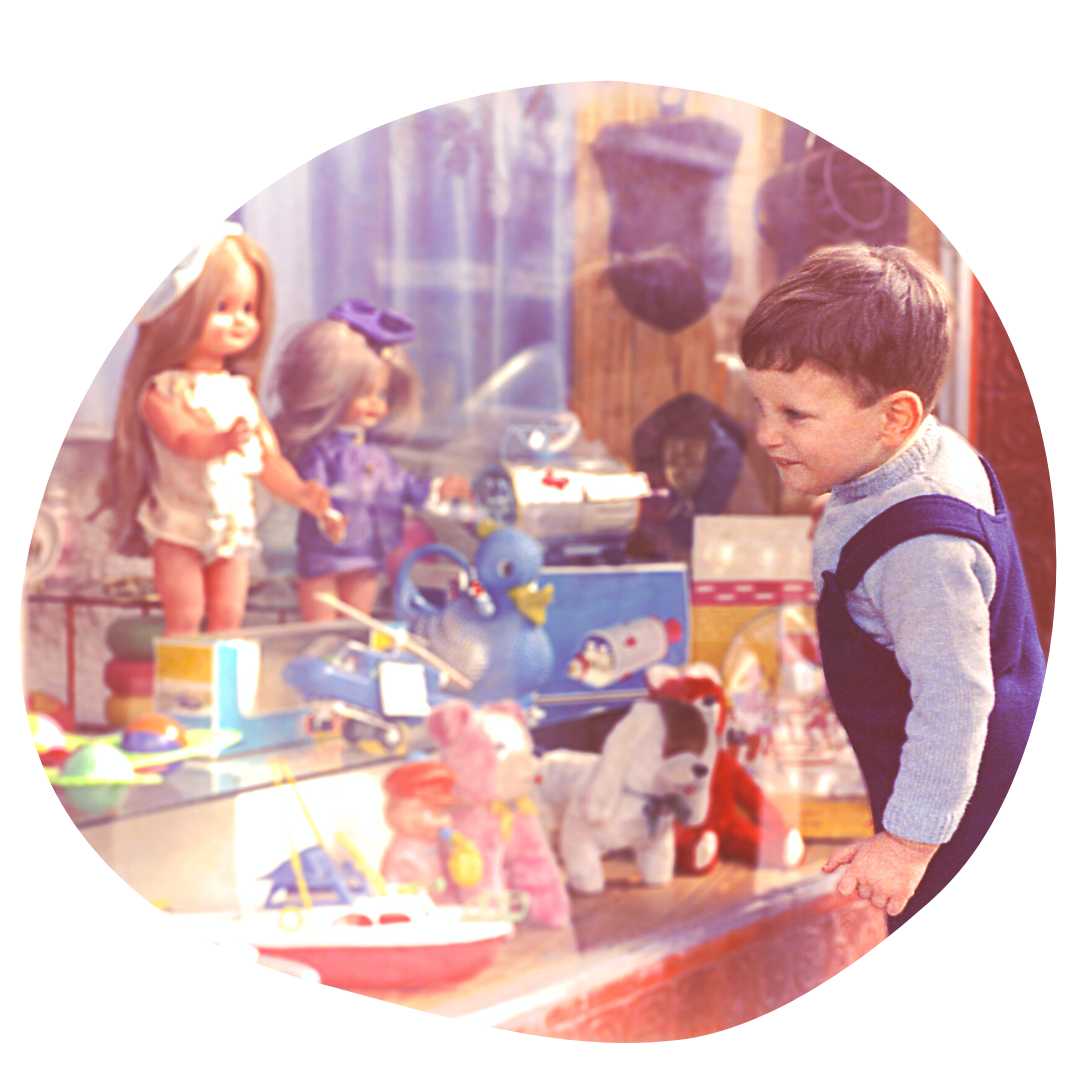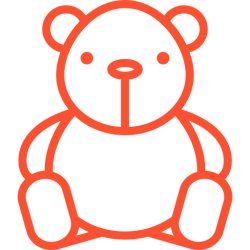 Kids Stores in Bath
Toy Shops in Bath:
In terms of toy shops, Bath tends to skew more towards independents than large chains, such as My Small World based in the SouthGate shopping district and the Bath Retro Store in Abbey Green. However the city does have a branch of well-known toy shop chain The Entertainer.
Kids Clothing Stores in Bath:
Children's clothing stores in Bath include well-known chains such as Next, H&M, JoJo Maman Bebe and Crew Clothing Company, as well as independents such as Joules of Bath and Up to Seven.
These are another big reason for Bath's UNESCO World Heritage status, and a must-see for families, with special audio guides on offer for children.
Take a boat out on the River Avon
Hire a boat and sail along the River Avon, surrounded by green parkland and flower filled gardens!
[discussion_topics][discussion_board_form]