Pittsburgh
Pittsburgh
Pittsburgh
Pittsburgh
Pittsburgh
City Guide
City Guide
City Guide
City Guide
City Guide
Pittsburgh
Pittsburgh
Pittsburgh
Pittsburgh
Pittsburgh
City Guide
City Guide
City Guide
City Guide
City Guide
IN A NUTSHELL
Visit Pittsburgh with Kids
Pittsburgh is a highly recommended destination for families. Did you know that Pittsburgh is also known as the City of Bridges? This is due to the fact that Pittsburgh is fronted by 3 rivers. These are: the Allegheny River, the Monongahela River, and the Ohio River. Bustling Pittsburgh also has various family-friendly attractions not to be missed! The platform Kidsburgh gives further insight to families who are planning to visit Pittsburgh with kids.
How to Get to Pittsburgh with Kids
Must Dos When in Pittsburgh with Kids
Try one of the famous Pastrami Sandwiches at Primanti Bros 
Families with older kids will enjoy exploring Pittsburgh's three rivers that surround the city by kayak with Venture Outdoors 
The Best Time to Visit Pittsburgh with Kids
The weather in Pittsburgh is changeable, with rain present all year long. Heat waves are frequent in summer and it starts getting milder from mid November. In Winter, you will also get to experience snow. Therefore, the best time to visit Pittsburgh with kids is between May-September. During this time, the weather is good and you are more likely to find more things to do.
Hotels in Pittsburgh
Our top family-friendly hotels in Pittsburgh:
TRYP by Wyndham Pittsburgh/Lawrenceville 4*– Situated 3 minutes away from downtown Pittsburgh and 30 minutes away from Pittsburgh's Airport, you will find this original boutique hotel. This hotel also houses 2 restaurants and a coffee shop. Family rooms are available with multiple beds.
Hilton Garden Inn Pittsburgh University Place 4* – This hotel is situated in the heart of Pittsburgh's medical and education district, and only a few minutes away from the many attractions. Their 2 Queens Premium W/In-Room Drinks-Snacks is ideal for families. Make this your home away from home. This room sleeps 4 people and in-room drinks and snacks are replenished daily.
The Oaklander Hotel, Autograph Collection 4* – This hotel is located just 3km away from the city centre. The Oaklander hotel is both a luxurious and modern hotel. Their standard queen queen room sleeps up to 4 people. An onsite restaurant is available which also offers a kids menu. There is also a mini market on site. Children up to 12 years old stay for free when using an existing bed in the hotel room.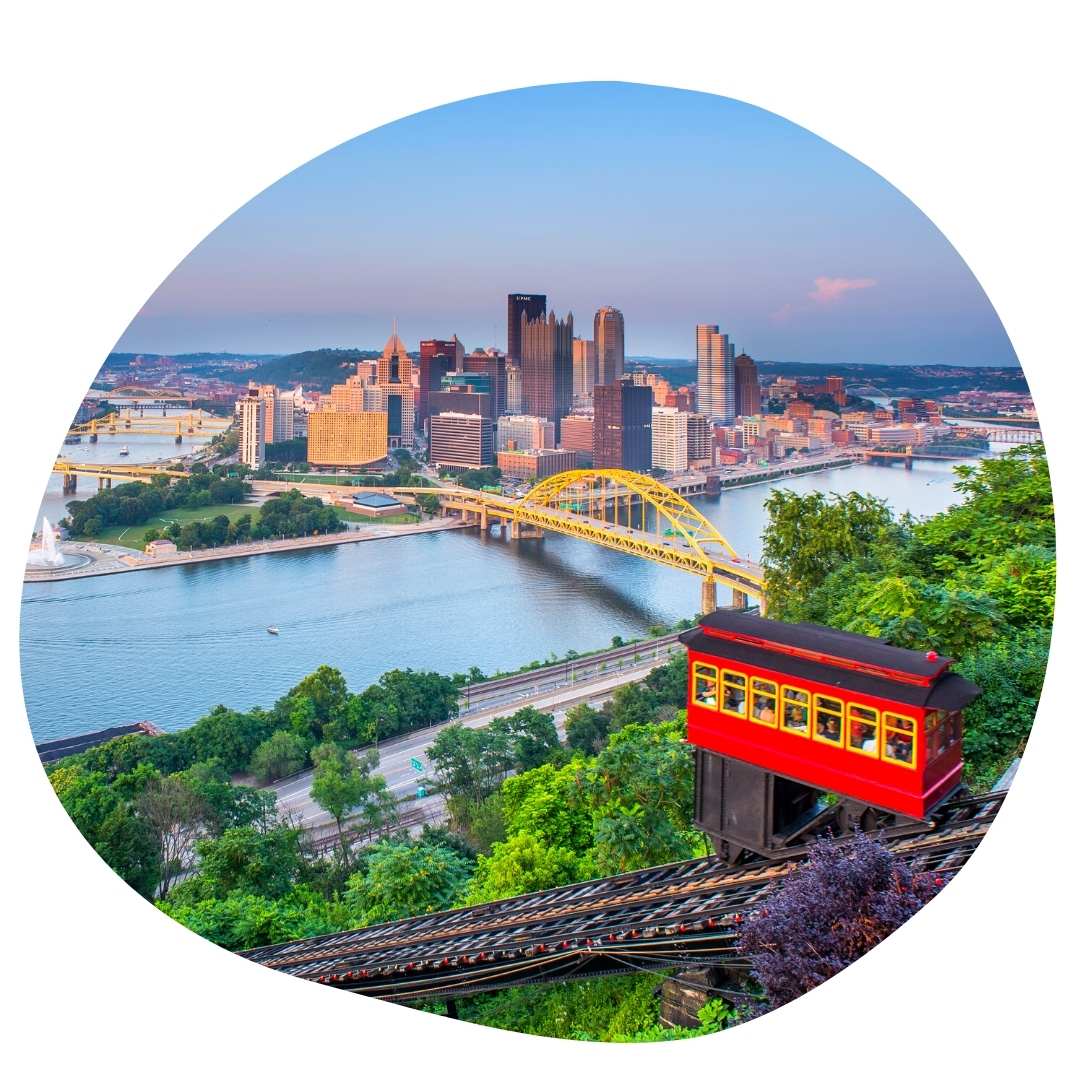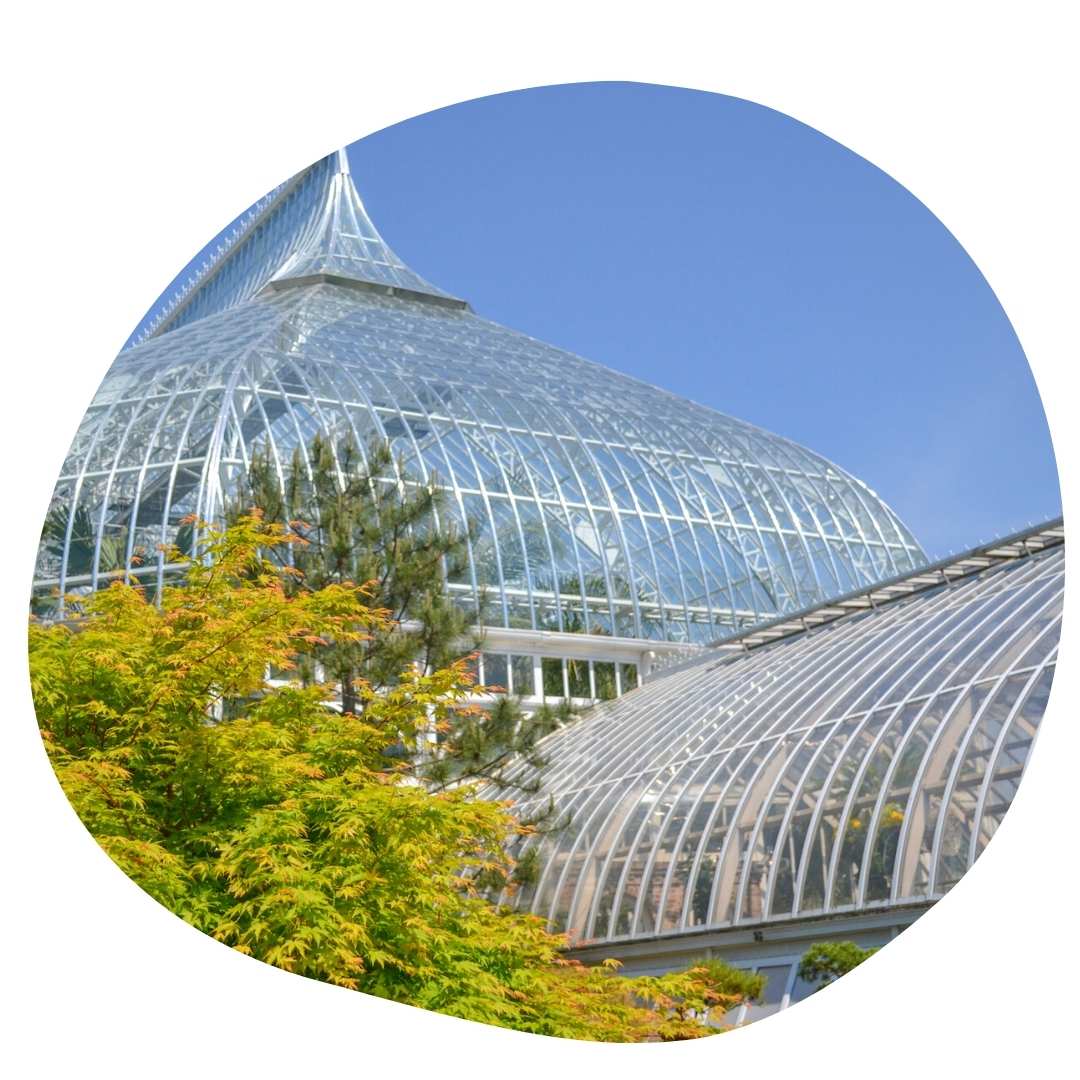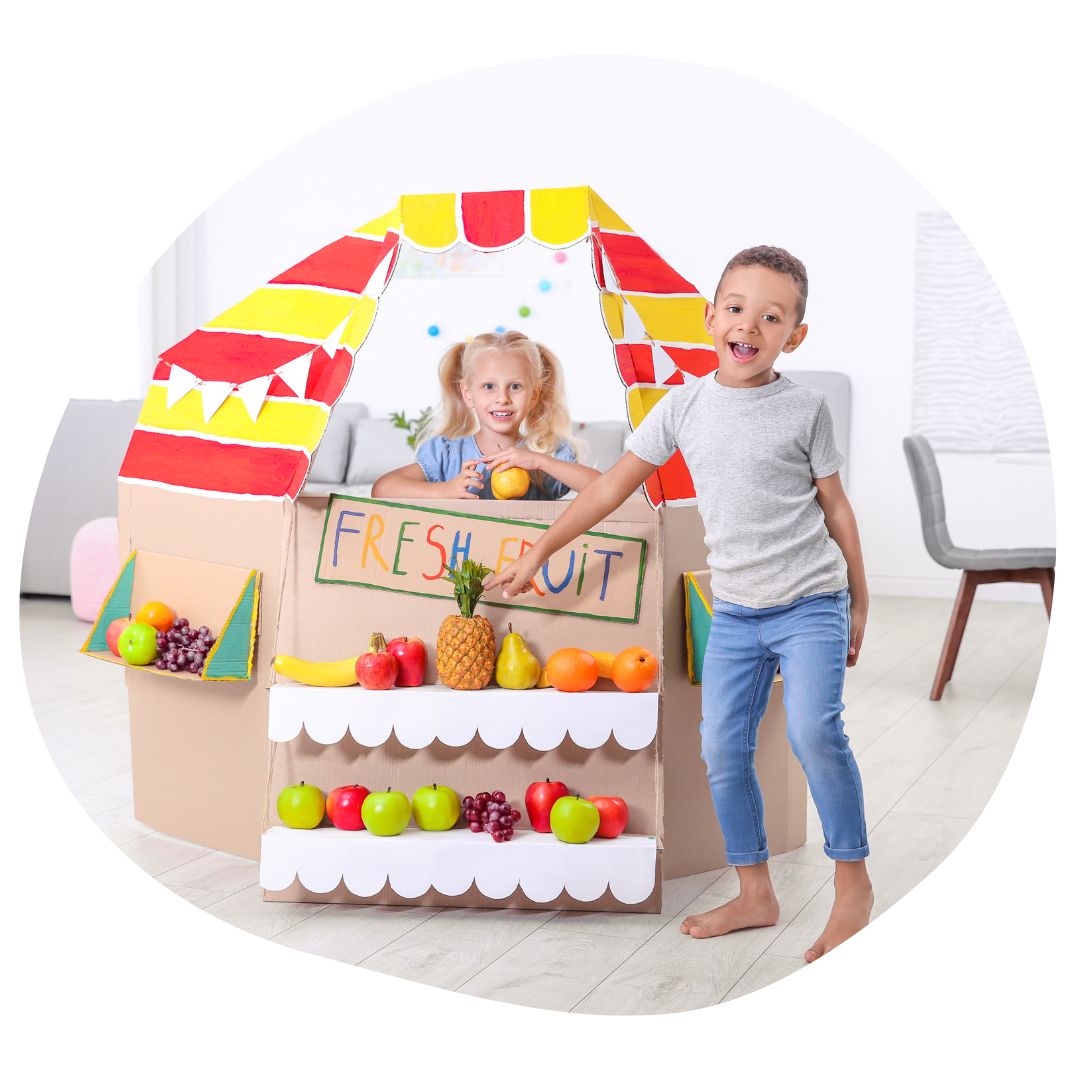 Activities for children ages 0-5
Tiring our babies and toddlers whilst they absorb all that is around them.
Duquesne Incline – This funicular travels up Mt. Washington in Pennsylvania providing one of the most beautiful skylines. Once you've reached the top, head to DeFiore's for some ice cream.
Gateway Clipper Fleet Cruise – A great way to see Pittsburgh with kids. This boat ride has different indoor and outdoor levels where you can view the scenery. The Gateway Clipper also offer cruises specifically for kids. The kids cruise includes breakfast with Santa, "Pup Patrol," princess and superheroes.
Children's Museum of Pittsburgh – This is a toddler-friendly museum where kids learn through play. There are also 2 outside areas – the garden and the backyard here, that you can enjoy on a nice sunny day.
Phipps Conservatory and Botanical Gardens – This is a great place for the little ones, as they can explore all the colourful flowers. The Children's Discovery Garden is a sensory one, where kids can make music, play with the water fountains, and visiting the fairy garden.
The Phipps Conservatory also has a produce market play area, that is a favourtie amongst kids. Within this produce market play area, you will find a selection of play, food, mini shopping carts and check out points. There is also the Gallery room that is specifically dedicated for younger kids.
Snapology – An indoor play located in Bridgeville. This offers a STEAM based learning environment with LEGO. There is a toddler area which has several play tables.
Kidzville – Another indoor play, situated in Mt. Nebo. This has a play town set up. Kids will love playing play pretend in the different stores. Whilst your kids play, enjoy a cup of coffee at the coffee shop on site.
Planet Bounce – With different locations in North Hills. Kids will love bouncing up and down on the bouncy play areas.
The Carnegie Museum of Natural History – Perfect for animal and dinosaur lovers. A great activity that toddlers love here, is digging for fossils at The Bone Hunter's Quarry and exploring Discovery Base Camp.
Pittsburgh Zoo & PPG Aquarium – Spot wildlife at Pittsburgh Zoo & PPG Aquarium.
Kennywood Amusement Park – This is another great place to spend the day with a toddler, with plenty of rides and a playing area for kids – The Kiddy Land. This playing area features cars, boats, motorcycles and other play vehicles for kids to drive around. The train ride is great as it gives a guided history through the park.
Activities for older kids
Keeping the older kids happy, entertained, and reducing the amount of times they ask for a screen or complain about being bored.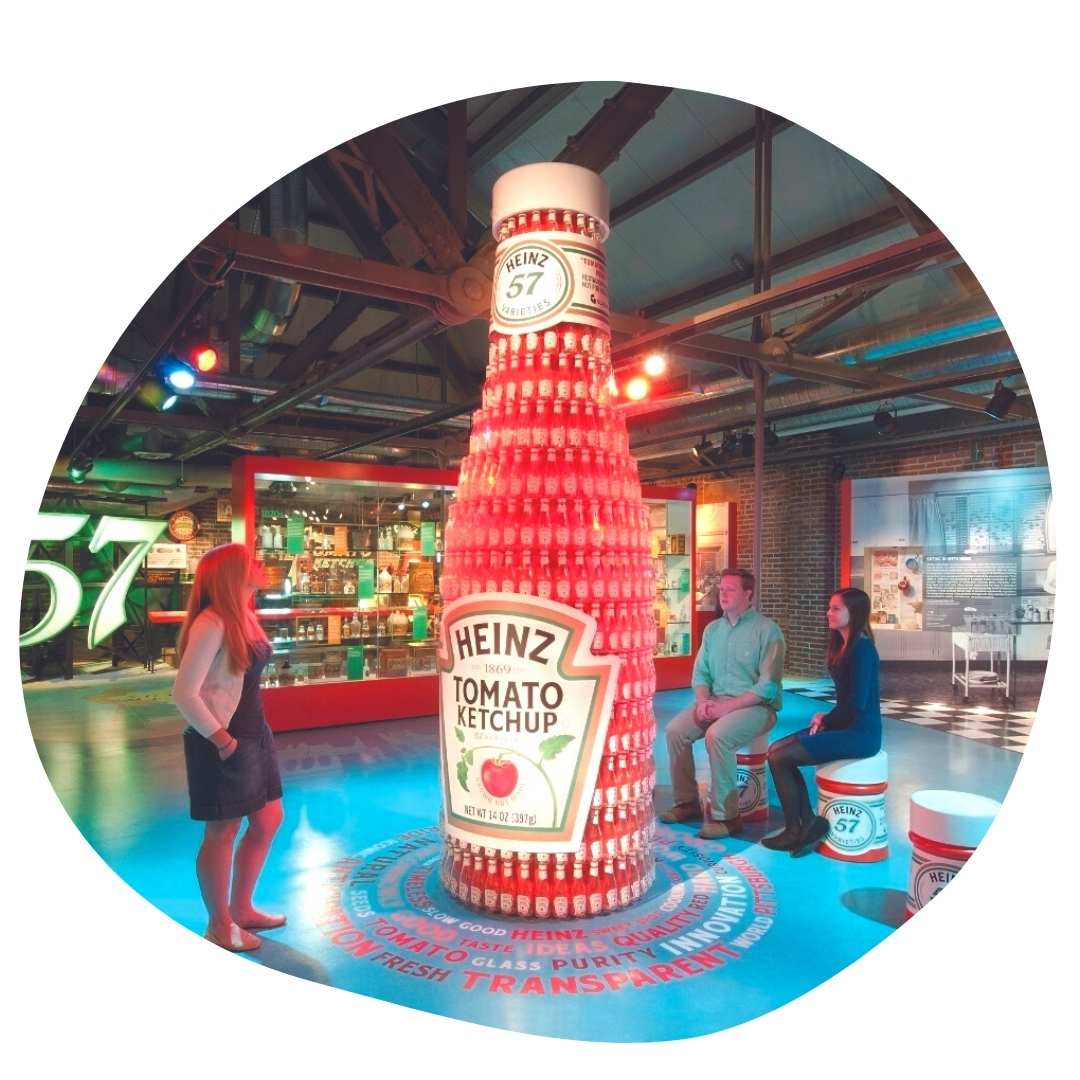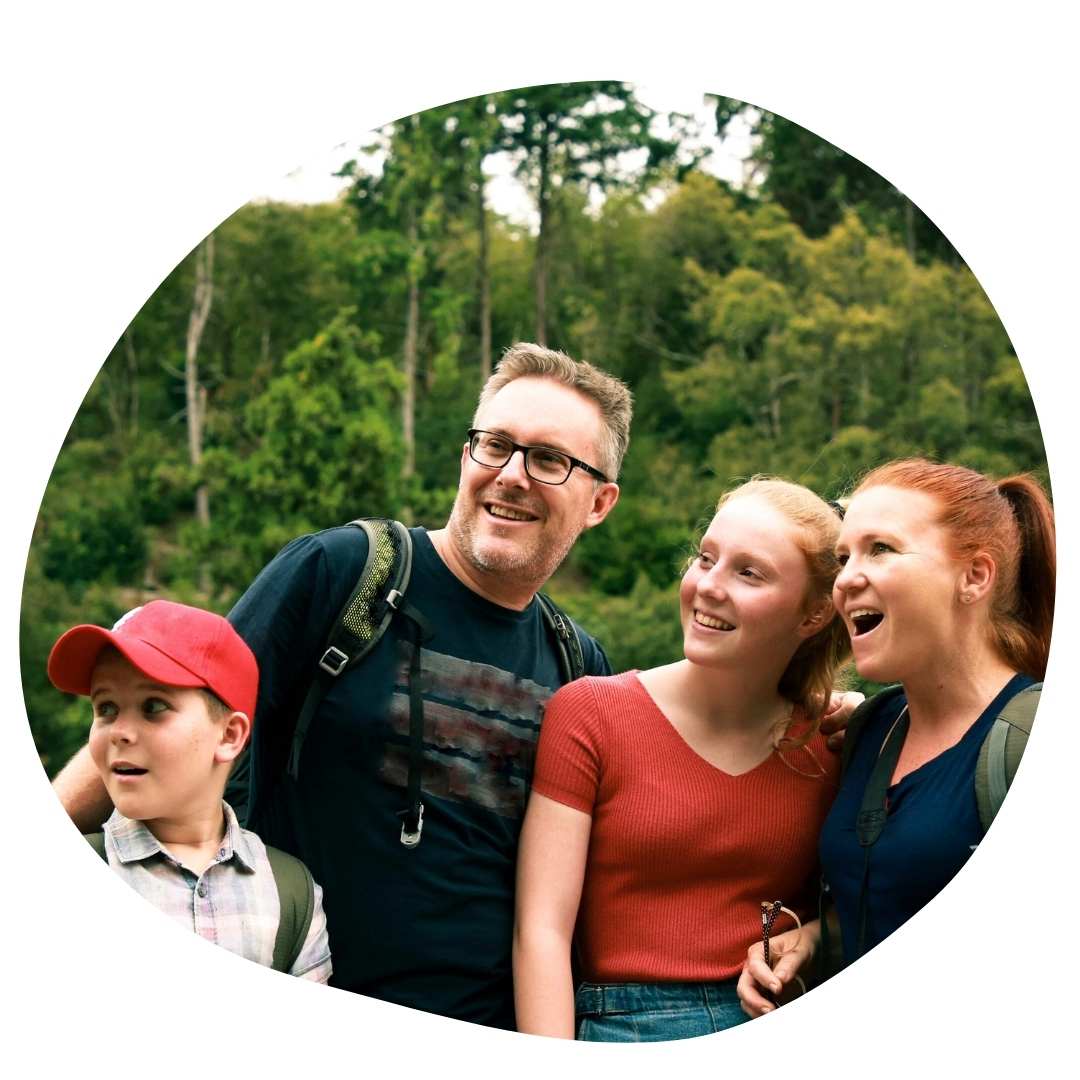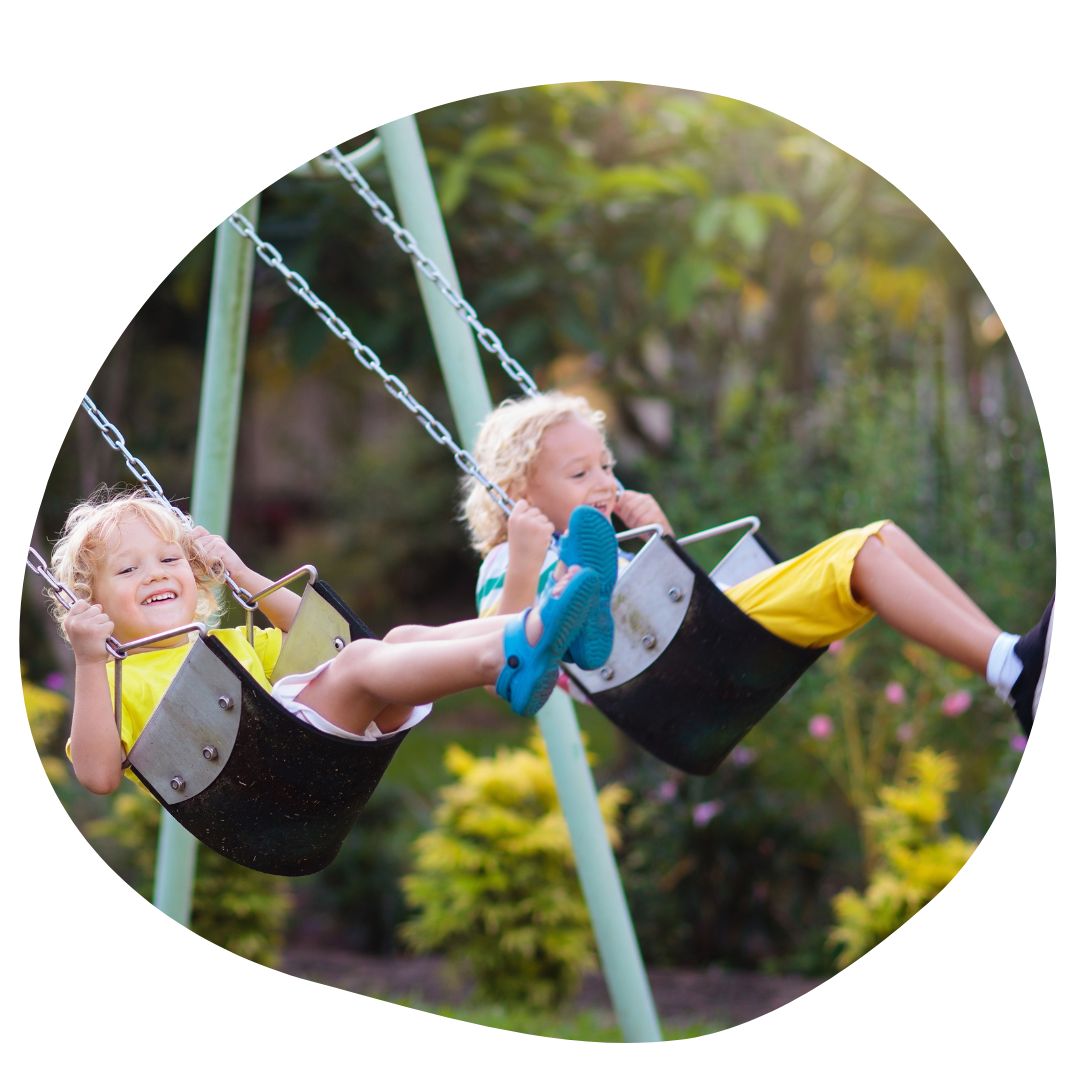 Parks & Playgrounds
Tiring our babies and toddlers whilst they absorb all that is around them.
Parks & Playgrounds to visit in Pittsburgh with kids:
There are several parks and playgrounds in Pittsburgh including:
Blue Slide Playground in Frick Park – Located in Squirrel Hill. This is one of the most popular playgrounds, with lots of play equipment and a slide built into the hill.
Blueberry Hill Park – Located in Wexford. This playground has a great sandbox and other playing equipment. It is also fenced in.
Aspinwall Riverfront Park – This makes for a great picnic area. Kids love running around here. There is also a small but nice playground for kids. You can also get to take a lovely walk here along the river.
Sensory Park and Playground – Locatedin Zelienople at Glade Run. This playground was deisgned for kids with autism and other disabilities, but kids enjoy it. It's also fenced in and has a musical sound garden. There is also a sandbox, more play equipment equipment, a picnic area, a water fountain, and bathrooms.
Knob Hill – Located in Marshall Township. This playground is known for its zip-line, the climbing frames, and the shade it offers. There is also a bathroom at this playground. Both young and older kids love this park, as there is something for everyone.
Highland Park – A beautiful garden, with benches and shady picnic areas.
Find out more information about the parks and playgrounds in Pittsburgh.
Wildlife Parks to visit in Pittsburgh with kids:
National Aviary – Visit the largest indoor aviary in North America. This is located in Allegheny Commons Park, the National Aviary is the largest indoor bird zoo in North America. The popular attraction houses over 500 birds and more than 150 species, with large walk-through habitats that create an experience like no other – an intimate, up-close interaction between visitors and free-flying birds. Tickets start from £13.00. 
Pittsburgh Zoo & PPG Aquarium – Spot wildlife at Pittsburgh Zoo & PPG Aquarium. Enjoy a trip of a lifetime in the heart of the city at Pittsburgh Zoo & PPG Aquarium. Spanning 77 acres, kids have so much space to roam freely as they discover new wildlife, learn more about their favourite animals and play across wooden bridges, tree slides and playgrounds throughout the Zoo. During selected nights in August and October, the Asian Lantern Festival will light up the Zoo with more than 50 glowing sculptures plus themed food and entertainment. Prices start from £13.
Fun Park to visit in Pittsburgh with kids:
Sandcastle Waterpark – Slip and slide at Sandcastle Waterpark. Sandcastle Waterpark offers a summer of fun with 16 water slides, including the all-new Bombs Away free-falling drop slide. Riders will step into an enclosed capsule as they drop from the highest point in the park through 300 feet of jaw-dropping twists and turns with spectacular views on the way down. Young ones can make a splash at any of the two kids' areas, and the whole family can enjoy a peaceful float on the lazy river or roam the re-imagined Boardwalk full of new dining options. One day tickets begin at £42.00.
Go Ape North Park – Adventure for all kids with various outdoor activities for all ages, including obstacles, zip lines and Tarzan swings.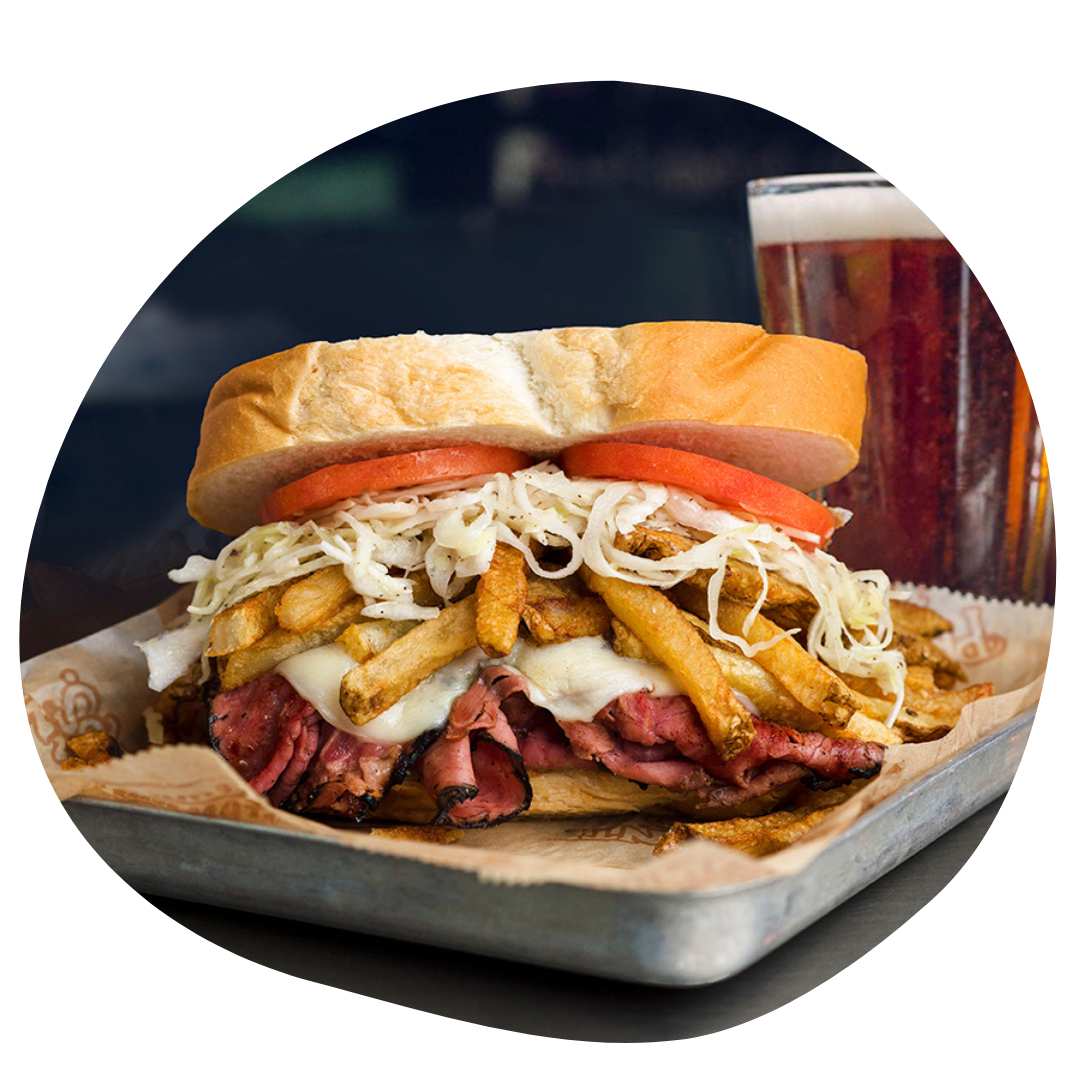 Family-friendly cafés & restaurants in Pittsburgh
Most of Pittsburgh's restaurants are family-friendly, but these are our main standouts:
Pamela's Diner – Strip District – A favourite for those wanting an authentic experience.
Threadbare Cider House –  While there are adult-only tours, Threadbare Cider House also does family tours where kids learn about apples, cider, and the true and quirky tale of the restaurant's founder, Pittsburgh's Johnny "Appleseed" Chapman. There is also a child-friendly menu.
Federal Galley – An incubator for up-and-coming chefs with plenty of food options to choose from.
Burgatory – Offering delicious burgers, hot dogs and milkshakes, that kids love!
Over the Bar (OTB) Bicycle Cafe – This cafe is opened across several locations in the city, but the most family-friendly one is located in North Park where families can access playgrounds and kayaking. Kids meals are served on free frisbees.
The Chocolate Moose – If you have a sweet tooth, than this is a must to visit. They have various candies and decadent chocolates to take with you home.
How to Get Around in Pittsburgh with Kids
Pittsburgh is located in Southwestern Pennsylvania, where the the Ohio, Allegheny, and Monongahela Rivers meet.
By Bus
Check out the Pittsburgh Bus Schedule. Use TransitApp and Moovit to see real-time updates and alerts on local public transit times.
On Foot
Explore the city on foot. You will find sidewalks everywhere, making easier when it comes to pushing a stroller, and walking with kids.
Taxi Services
Kidmoto Taxi – They provide car seat car service, making your family holiday stress free. You can place your booking through their app.
Use zTrip – This serves metro Pittsburgh 24/7. You can book your cab through their app.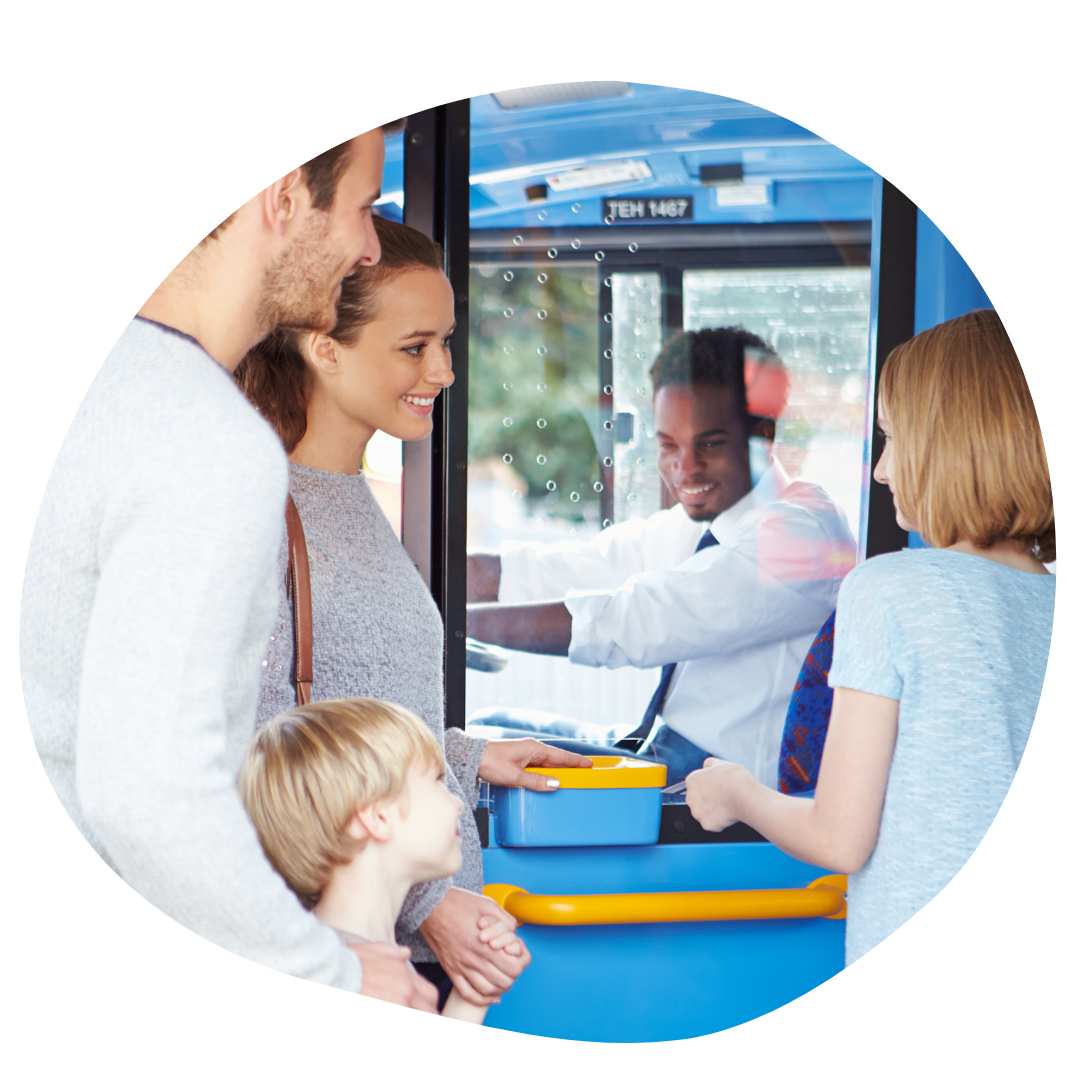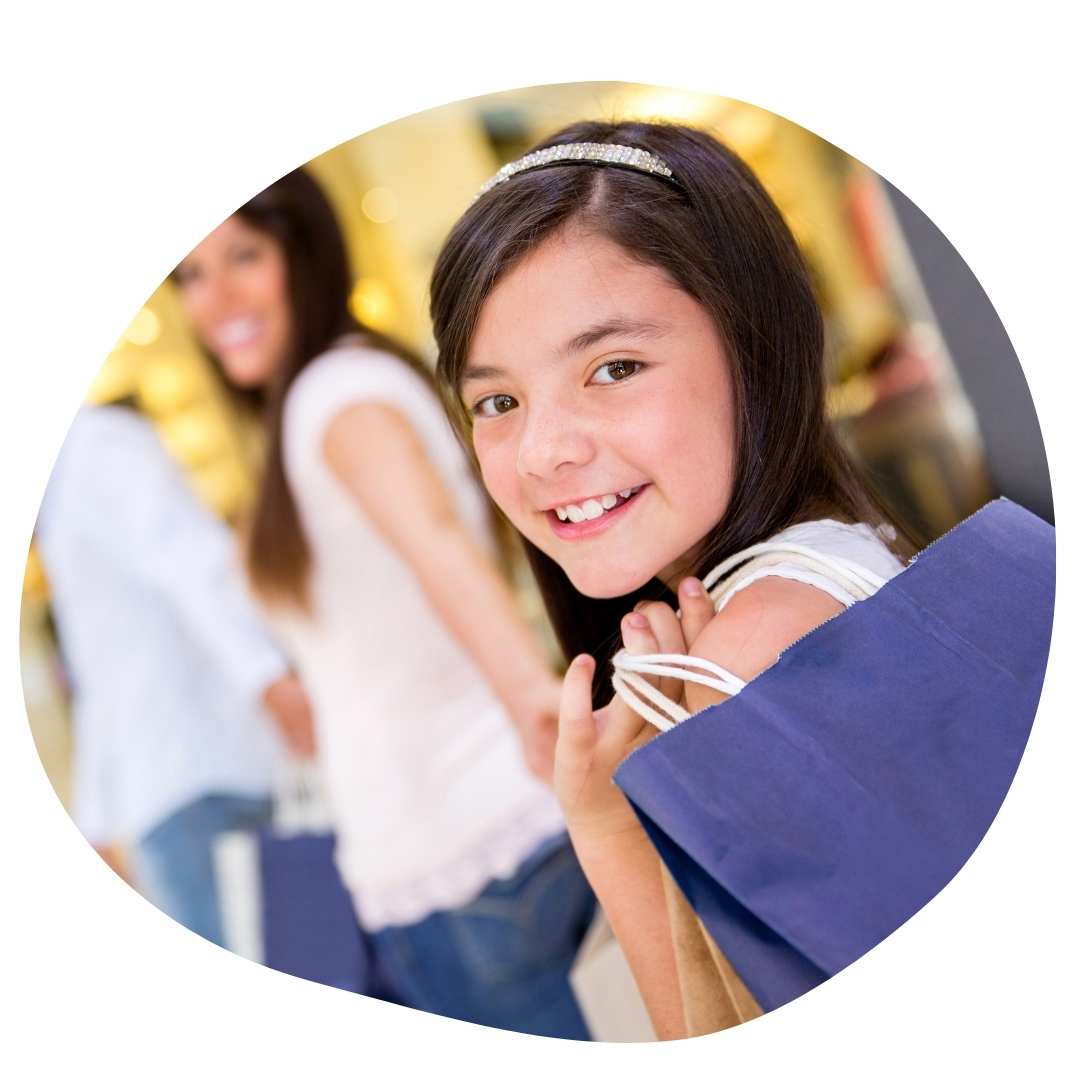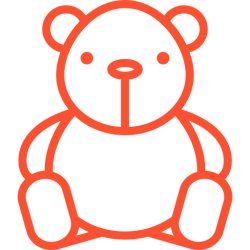 Toy Shops & Clothing Shops in Pittsburgh
Our favourite toy shops and kids clothing stores in Pittsburgh:
S.W. Randall Toyes & Giftes – A well-known toy store in downtown Pittsburgh. You will also find this toy shop in Shadyside and Squirrel Hill Pittsburgh. This is a speciality toy and gift shop.
Shadyside Variety Store – Offering classic toys and unique gifts.
The Picket Fence – A small boutique selling baby, kids and womens clothing, jewellery and other toys.
Lullabye Landing Boutique – Selling kids clothing, accessories and gifts, and also contemporary women's clothing.
Discover Pittsburgh on Foot
Pittsburgh is a walkable city with many districts accessible by foot. If you are lost, the locals are incredibly friendly and will be willing to help you on your journey.
Family-Friendly Breweries
For parents wishing to try some of the local craft beer, many of Pittsburgh's breweries are family (and dog) friendly including Allegheny City Brewing and East End Brewing.
TRAVEL TO PITTSBURGH
Book Now
[discussion_topics][discussion_board_form]