Family-friendly Skiing

Destinations
Family-friendly Skiing Destinations
Our Favourite Family-Friendly Skiing Destinations
Looking for ski destinations with a baby or toddler? You've come to the right place. We'll help you create your winter-wonderland holiday!
Let's face it – nothing beats a family ski holiday. However, we all know that this might be easily dreamt than done! Skiing with a baby or a toddler is not always sunshine and rainbows. We've been there…we know! If you're looking for family-friendly skiing destinations, then this guide is for you.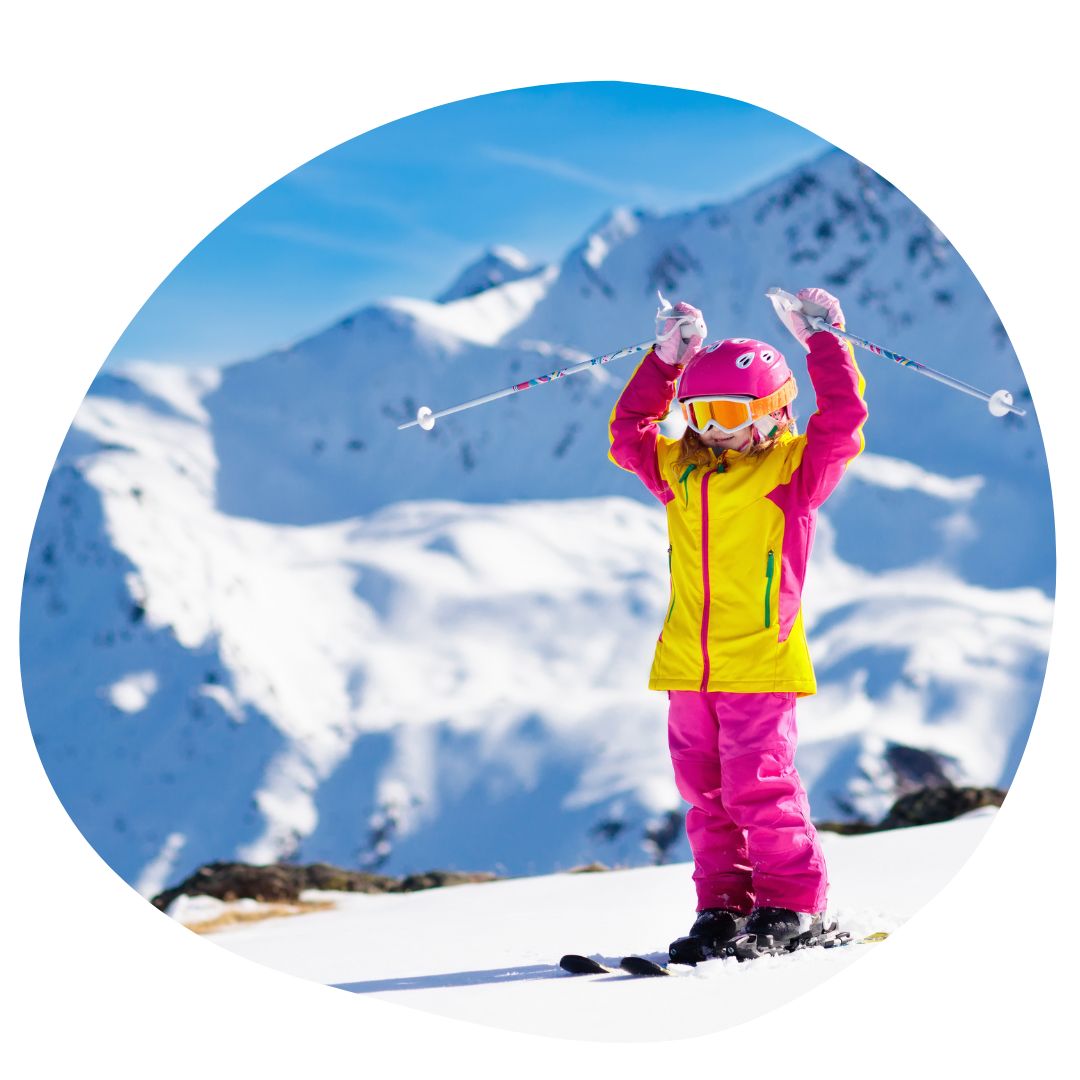 Baby Ski-Holiday Travel Essentials
The thought of packing for a winter holiday with a baby might be nerve-wracking. However, it's definitely not an impossible task. We're here to give you some insider information that will make your skiing holiday much easier. A little logistical planning and preparation can go a long way toward making memorable snow memories for everyone. 
So, what changes when you have a baby on board? First off, keep a spare change of clothes for everyone, but especially your baby, on the flight. Whether you have a long flight ahead or simply a few hours, accidents can happen in a second so it's best to be prepared. Other essentials include a baby monitor, and of course, nappies and formula. The former is great for when your baby goes to sleep early and you can sit down, relax and have a well-deserved glass of wine on your holiday. The latter two are a given and although you will find supermarkets at any given destination, you might not find your favoured brand. 
Packing a baby snowsuit is essential. Your baby wants to have fun too and playing in the snow will be a great experience for both him/her and you! Bear in mind that inside places at your chosen destination tend to be extremely warm so layering is always best. Dress your baby up in thin layers under a snowsuit and you should be good to go! Other clothing items include gloves/mittens, baby sunglasses (for that snow glare), snow boots, suncream & lip balm, and a swimming kit for an indoor pool swim.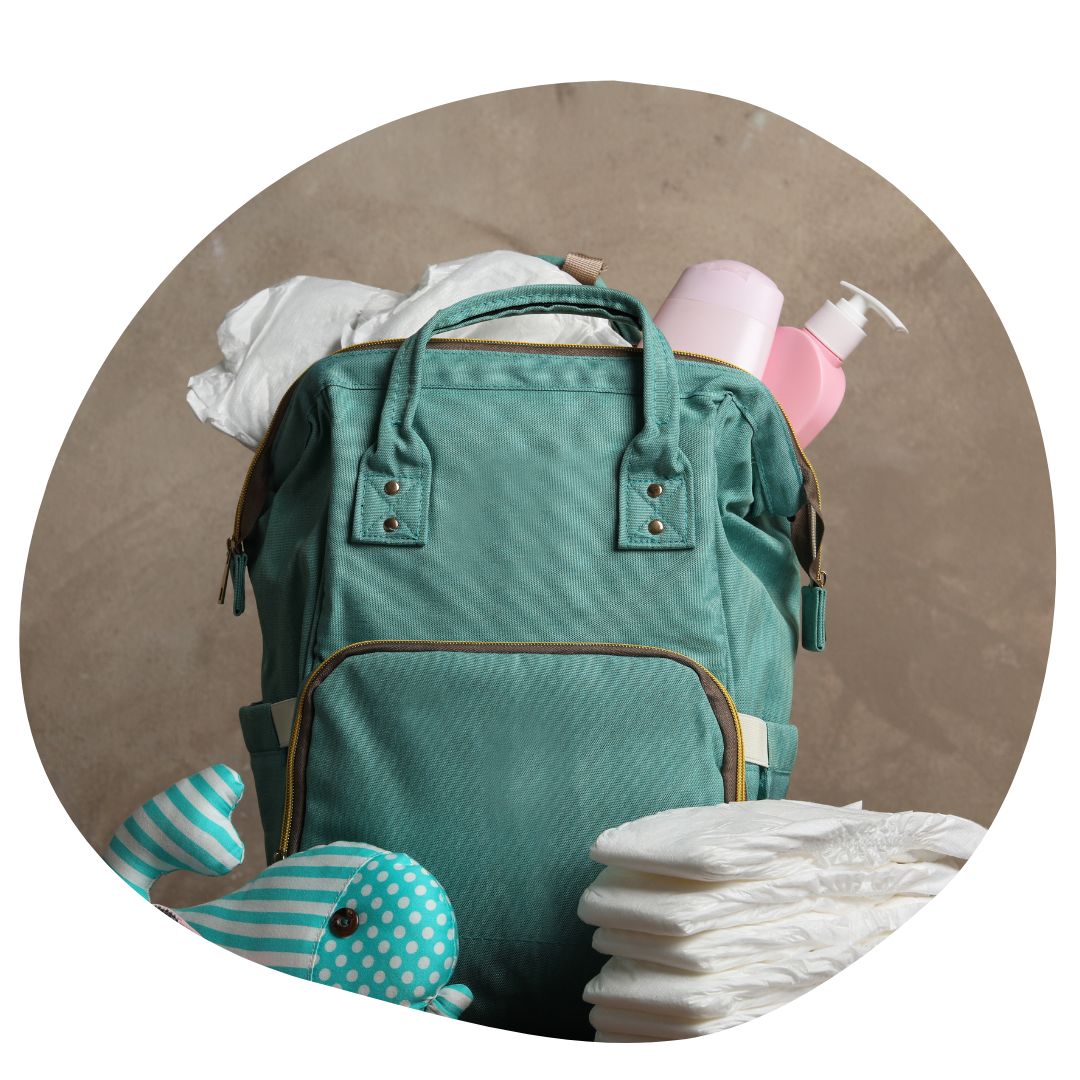 Other baby essentials to include in your packing list: 
Clothes such as long-sleeved vests, t-shirts, cardigans, leggings, trousers, jumpers, socks, shoes, hats

Bibs & muslins 

Baby wipes 

Bottles 

Dummy (if needed)

Any medicine that your baby usually takes when ill. 

Baby Gros & Baby Gro bags 

Buggy 

Baby sling 

Microwave steam sterilising bags for bottles or tablets 

Car seat (if necessary)
For all your travel gear essentials, you can find the best travel gear here, including toys/accessories for travelling with a baby and keeping them entertained! 
Planning a Family Ski Holiday with a Baby
When travelling with a baby, we would recommend staying in a family-friendly ski resort or a chalet. That way, you will be equipped with some of the baby essentials that you need such as high chairs. In most resorts, you might also be able to book family activities and group events like ski lessons while also hiring your equipment like ski boots and gear. The location of your resort is key. Ideally, you will want to minimise as much travel time as possible with a baby.
Having a baby might have put you in a rigid routine but, be prepared, to step out of this during your skiing holiday. Stepping out of your routine and absorbing new surroundings might also unsettle your little one at first. Don't let this get you down – simply allocate more time before getting out for your activities and pack extras of everything, just in case! 
The ski air and snow activities might tire your babies out, which means, grumpy babies! Make sure that your baby still gets his/her required number of naps but keep in mind that these might be a little shorter than usual. If you miss a nap, try and make up for this with an early bedtime. 
However, our best tip is for you and your baby to have fun! Plan snow activities and sledge rides and make memories! As long as they have the right snow gear, let them roll in the snow and experience the magic!
A Family Ski Holiday with a Toddler
Going to a family-friendly skiing destination with a toddler is not much different than going with a baby. Choosing a family-friendly resort should still be at the top of your list and it is crucial to plan ahead to avoid any last-minute stressful occasions/tantrums. 
For any snow activities, make sure that you rent all the appropriate gear. In some countries, wearing a snow helmet is not obligatory. However, we believe that safety should always come first when you and your toddler are snowboarding and/or skiing. 
Your toddler is bound to have the best time, especially if you slot in some time for him/her to go skiing lessons during your winter holiday. These lessons will take place by qualified instructors and under supervision so you can rest assured that your child is having the best time while always being in safe hands. Make sure that you include other fun activities for your toddler such as horse-drawn sledge rides, snowshoeing, going to petting zoos, and going to indoor swimming pools. You will have a tired-out toddler in no time!
There are many destinations to choose from. Whichever destination you choose, make sure that you plan ahead and look out for specific activities like sledge rides and skiing lessons that you know your babies and/or toddlers will love. Our top recommended destinations are Lapland, Courmayeur Mont Blanc, and Courchevel.
Travelling with kids is not an easy task, especially with all the clothes and gear that you need to pack for a winter destination holiday. However, with the right planning and logistics, this is not impossible. Make a packing list and plan your trip including the activities that you want to visit. Choose your location carefully and make sure that your family-friendly resort is equipped with everything you need.
The basic rule is that if your toddler is able to walk steadily, then they can start skiing and learning the basics. All children develop differently but, don't worry. If your baby is too young to ski, there are other activities to choose from at skiing destinations such as going on walking trails, sledge rides, and others.