Isle of Wight
Isle of Wight
Isle of Wight
Isle of Wight
Isle of Wight
City Guide
City Guide
City Guide
City Guide
City Guide
Isle of Wight
Isle of Wight
Isle of Wight
Isle of Wight
Isle of Wight
City Guide
City Guide
City Guide
City Guide
City Guide
IN A NUTSHELL
Visit Isle of Wight with Kids
There's nothing better than a family holiday on the Isle of Wight. No matter if your family means Mum, Dad and three under-fives or you've left the kids at home and you're looking for a romantic break for two. The Isle of Wight is the perfect place for stress-free family holidays and relaxing short breaks. The Isle of Wight thus makes for a great family-friendly destination. So, go on and add visiting The Isle of Wight with kids to your travel list.
The Best Time to Visit Isle of Wight with Kids
The Island is open all year round, but the Summer months are very popular with families. Adventure, explore and taste great food in the Isle of Wight this Summer.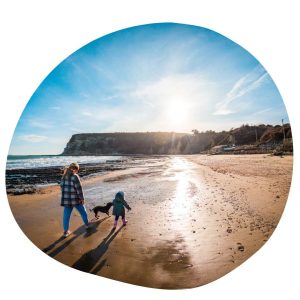 How to Get to Isle of Wight with Kids
The Isle of Wight is easy to get to, and once you are there you won't want to leave! You can get to the Island from London by train and ferry in around two hours. The Isle of Wight is ideally located for English visitors looking for a holiday or short break, and easy to reach from all the major UK airports.
Hovertravel, Red Funnel and Wightlink are the Isle of Wight's Ferry Travel providers, running regular services from the south coast of England to ports on the north side of the Island.
The Isle of Wight Ferry is historically one of the Island's most famous features with the first recorded service dating back to 1420. With no fixed link to the Isle of Wight the most regular mode of transport to and from the Island is by boat or hovercraft.
Must Dos When in Isle of Wight with Kids
Hotels in The Isle of Wight
Family-friendly hotels when visiting Isle of Wight with kids:
The Seaview Hotel 4* – Located by the seaside, on the Northeast coast of the island. There is a restaurant and a bar and bistro within the hotel, also serving children meals. Facilities for kids include: children's videos/DVDs, cots, food/bottle warming, high chairs and even, special meal times for children. Rooms include standard rooms, superior rooms, there is also an apartment suite and the Myrtle cottage.
Luccombe Hall Hotel 4* – A family-friendly hotel in Shanklin. Rooms include family rooms accommodating 2 adults and up to 3 children. You can also opt for a Standard Room, a Superior Sea-Facing Balcony Room or the Superior Garden Rooms with Private Hot Tubs that allow you amazing extra space for children to play safely whilst you relax in the hot tub.
The Royal Hotel 4* – This is the Isle of Wight's largest premier family run hotel. Rooms also include family rooms accommodating 2 adults and 2 children. The hotel offers baby listening serves in family rooms and they also offer baby sitting services.
Find out more family-friendly hotels on the Isle of Wight.
Family-friendly hotel parks when visiting Isle of Wight with kids:
Appuldurcombe Gardens Holiday Park 5* – A family run holiday park, with many accessible walkways. There is a large sheltered outdoor heated swimming pool. There is also a children's play park and a miniature 4 hole crazy golf that is open from May to October.
St Helens Holiday Resort 4* – Located on the southeast end of the island, this holiday resort has an outdoor swimming pool, an adventure park and lots of greenery around. You can choose from caravans to lodges when staying there. Highchairs and cots are available to use against a small fee. This resort is located close to St Helens beach itself with access to Priory Bay beach too. Seasonal entertainment and pop-up activities are only available during the summer months.
The Lakes Rookley Holiday Resort 4* – Located in the heart of the island, this resort makes for the perfect nature hideaway. There is both an indoor and outdoor pool, an adventure playground, a water sports lake and other activities. Book your stay at any of their caravans or cottages. There is something for families of all sizes and budgets. Many cottages and caravans have their own private outdoor hot tubs.
Cheverton Copse Holiday Park Ltd 4* – Set in a woodland parkland,  this holiday park is close to many amenities and attractions of Sandown and Shanklin. Your stay here will be in one of their caravans. There are also children play areas, and a safe park suitable for families and small children.
Find out more holiday parks in Isle of Wight.
Family-friendly farm stays when visiting Isle of Wight with kids:
Chillerton Farm Barn – Located in the centre of the island. Cots, highchairs and food/bottle warming are available. All rooms have king sized beds. There is a huge lawn area for children to play in.
Dairy Cottage at Meadowview Holidays – A family run site, located on the side of a hill. The cottage has a large living room with underfloor heating and a dining area overlooking the countryside. Meadowview is also a family run caravan site. Cots for children are also available.
Rowborough Cottage – Located near the village of Shorwell. Their self-catering cottages include  a heated indoor pool, a playground, a games room and a snooker room. A plus for kids is that they can see the animals on the farmyard including miniature donkey, sheep, cattle and chickens.
Check out more farm stays in Isle of Wight.
Family-friendly farm camp sites when visiting Isle of Wight with kids:
The Orchards Holiday Parks – Located in the countryside, enjoy some wonderful panoramic views. There is both an indoor and outdoor swimming pool, a garden and a coffee shop. For families there is range of holiday caravans that sleep 4-6 people.
Tom's Eco Lodge – Glamping and yurts. Book your stay at one of their 5 beautiful Safari Tents featuring 2 Wooden Cabins, 2 Modulogs, 2 Eco Pods and 5 Geodesic Domes – all nestled at the Tapnell Farm. There is also a restaurant on site.
If you're looking for something quirky, book your stay at the decorated retro airstream trailer or at Windmill Campersite, the quirkiest Camping/Glamping site on the Island with its submarine, helicopter, shepherds huts and disco shower!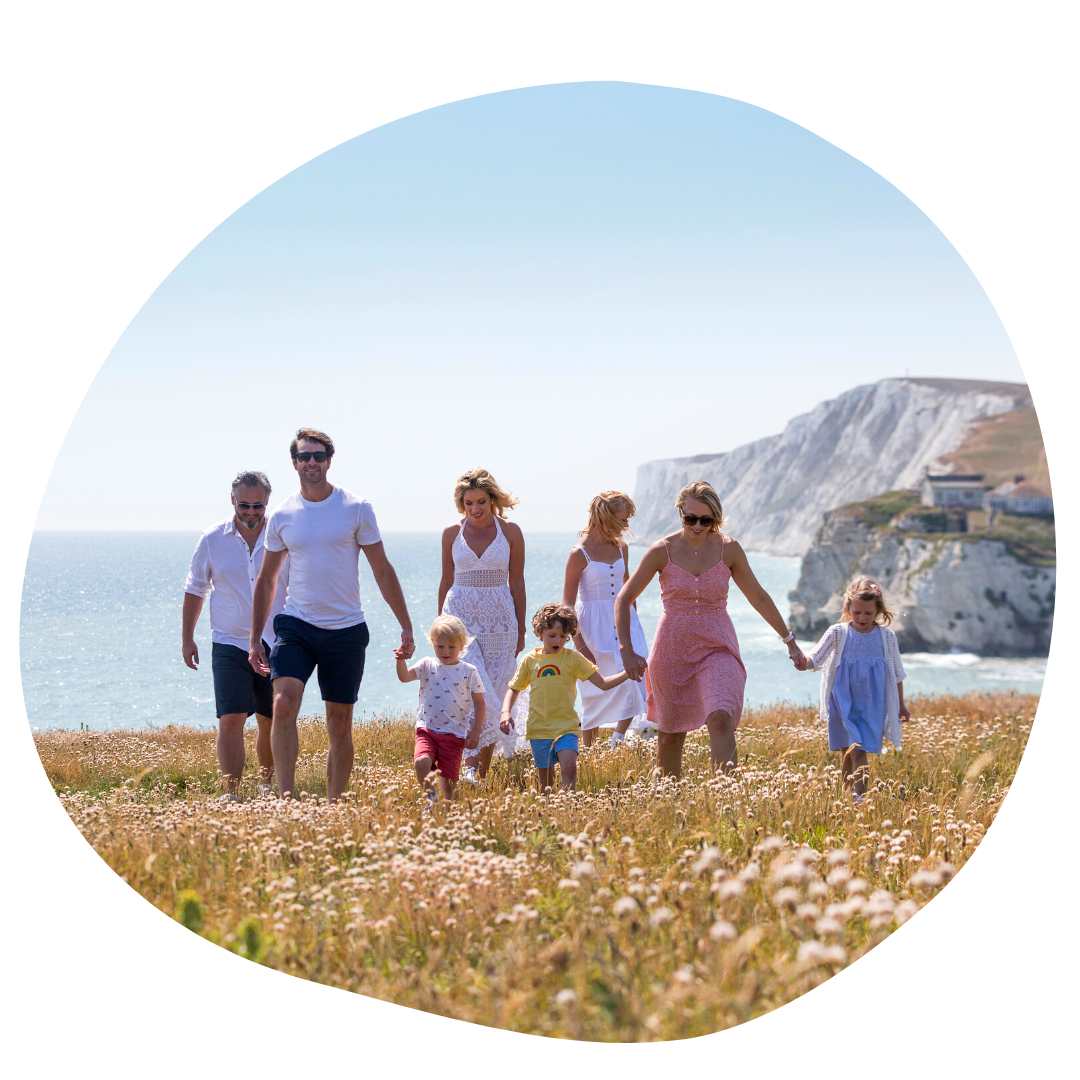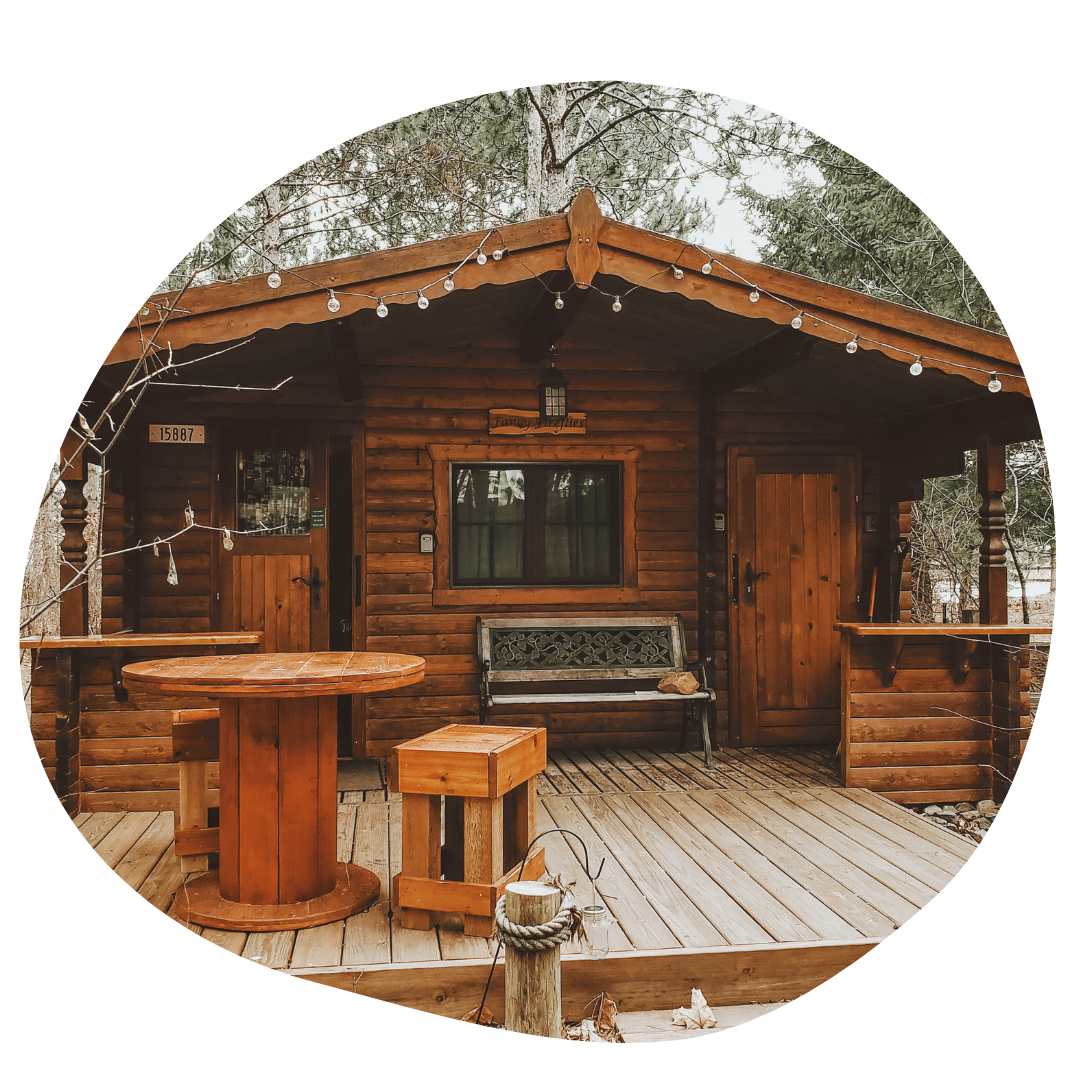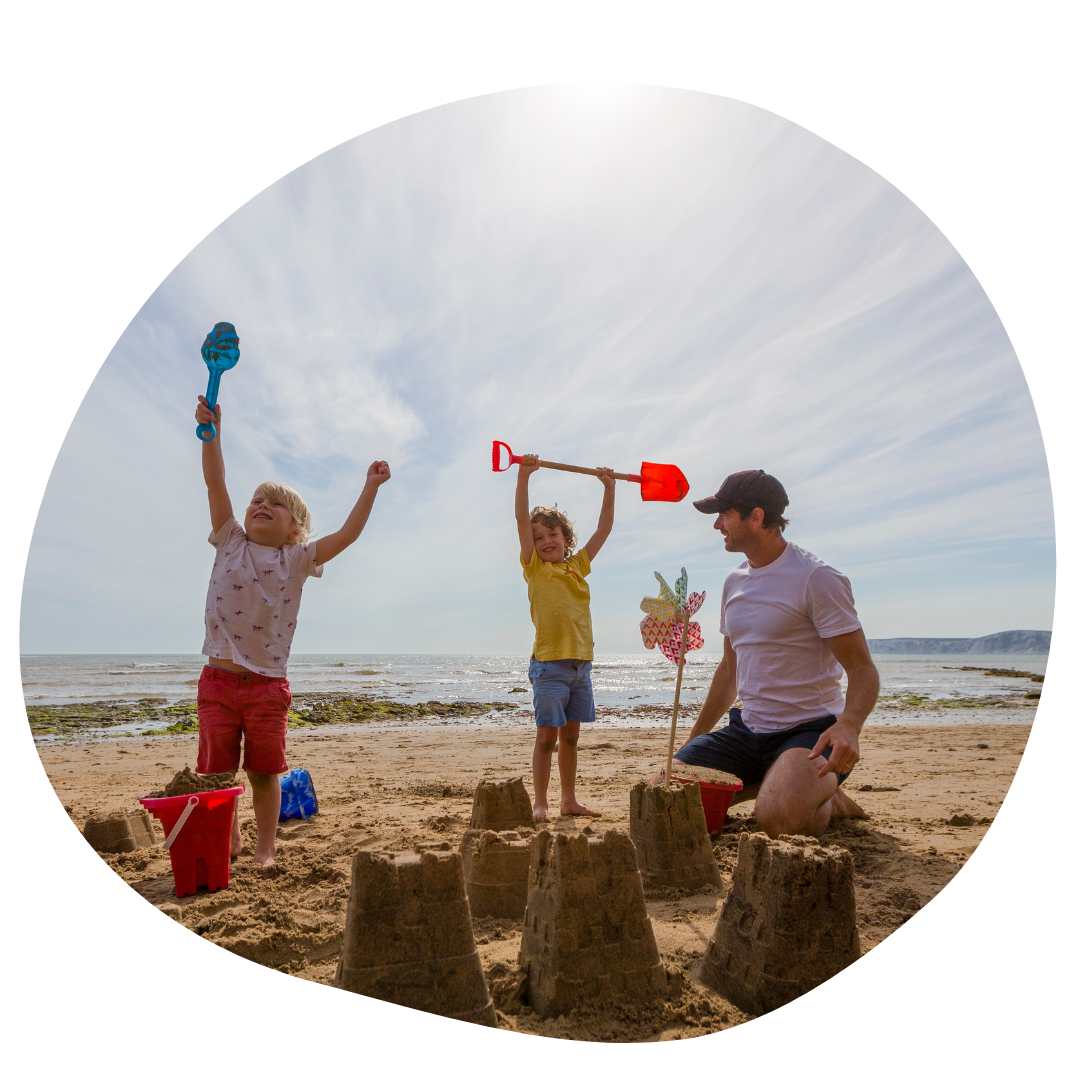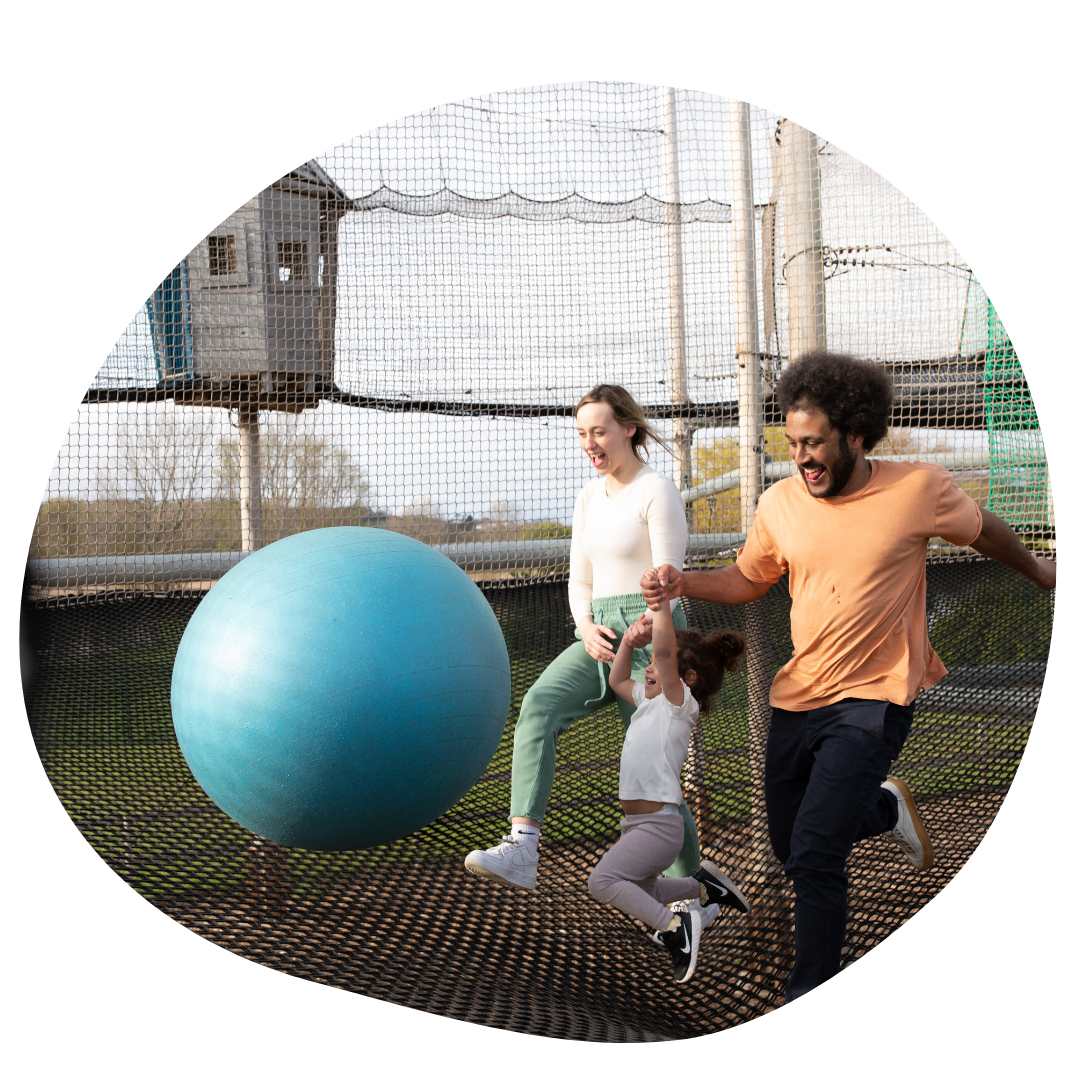 Activities for children ages 0-5
Tiring our babies and toddlers whilst they absorb all that is around them.
Beaches – Shanklin and Sandown beaches.  Appley beach in Ryde and Ventnor beach are perfect for a fun day out with a picnic. You can also use the Beach Check App to find out which beach is the best one to visit.
Blackgang Chine – Welcome to the world of imagination at UK's oldest amusement park. Children can become a pirate, a fairy, or a cowboy/cowgirl, meet dinosaurs, and even experience an underwater kingdom.
Godshill Model Village – Visit the models of Shankin  and Godshill villages. You can also ask for a quiz sheet to make it a fun treasure hunt.
Tapnell Farm Park – This makes for the perfect day out with the family. Explore the play barn, discover the soft play area. You will also be able to meet the animals in the Animal Barn. Discover the huge Maize Maze and the Sunflower Meadow.
West Wight Alpacas – Say hello to the many animals here including llamas, alpacas, miniature donkeys, chickens, pigs, pygmy goats, sheep, rabbits, and ducks and turkeys. You can also walk an alpaca once there. On site you will find both a shop and a cafe.
The Isle of Wight Donkey Sanctuary – This is a charity organisation providing care and a peaceful environment for  homeless donkeys. Once there, you'll be able to meet over 100 donkeys and Shetland ponies. Kids can also take part in grooming them and taking them for a walk. There is also a gift shop to take with you a souvenir back home.
Monkey Haven – A rescue centre for animals including monkeys. You can also adopt an animal. Your entry ticket here will include a puzzle book for kids.
JR Zone – The island's largest soft play area. Each session here is 2 hours long.
Activities for older kids
Keeping the older kids happy, entertained, and reducing the amount of times they ask for a screen or complain about being bored.
Dinasour Isle – This museum is located next to the beach at Sandown. The large dinosaur gallery has many displays including real fossils, skeletal re-constructions, life sized fleshed re-constructions and two animatronic dinosaurs.
Sandham Gardens – You will find these gardens on Sandown seafront. Get ready for some adventure and fun! There are various activities including Sandham Skynets: The Big Bounce, Sandham Karts and Dino Islands: A Golf Adventure. You will also find an Ice Cream shop. As a bonus you will get a free entry to the rainbow playground and the skate park.
Goodleaf Tree Climbing – For more adventure for kids. Friendly experienced instructors accompany the children on these tree climbing activity.
Robin Hill – Adrenaline rides, adventure outdoor play and gardens to visit.Your kids will be able to take up activities here include the Jungle Heights adventure nets and the 4D cinema. The whole family can enjoy the Africa Adventure playground and Hill Billy Slides.
Isle of Wight Reptilarium – Discover species of snakes, lizards and insects from around the world. Mission cards are available to help you around and make your visit both educational and fun.
Haven Falconry – Enjoy a close encounter with many birds of prey. You will be able to visit Pets Corner,the  Ferret Skywalk and the quirky Insect Hotel! You will also find a reptile and insect house here. Pet handling and ferret walking opportunities are offered!
Butterfly World – Explore and watch the dancing butterflies. You can also visit the  Italian & Japanese gardens, koi ponds, fountains, jumping jets, and the cafe there.
Isle of Wight Steam Railway – The perfect way to enjoy the countryside on the Isle of Wight. At the railway station, kids will love playing dress up as drivers and guards and re-enact stories from the past.
Calbourne Water Mill – The island's only working water mill. There is a lot that kids can enjoy here including the family clay play area, feeding the geese and ducks, exploring the war and rural museum and playing adventure golf.
Osborne House – This was Queen Victoria of Osborne's House. Get a glimpse of the royal life in this house, wander along the lovely gardens outside and take a family trail. Kids can also enjoy the playing areas there. Discover the quirky museum in the Swiss Cottage and relax on the beach.
UKSA – Leisure water sports. Activities can include c dinghy sailing, kayaking, keel boating, stand up paddle boarding, windsurfing, power boating, raft building and more.
JR Zone – Visit if you are looking for the kids to enjoy soft play or have a game at the laser arena.
The Needles Landmark Attraction – You will find something for the whole family including rides and various attractions. You can also get hands on with sweet making, glass blowing and sand filling.
Rylstone Tea Gardens and Crazy Golf – Delightful gardens with various wildlife including red squirrels. There is an outdoor play area for kids, and a menu with fresh food.
The National Poo Museum – You will find interactive displays that use family-friendly humour to entertain and engage you. The collections you will come across here include pooey artefacts from across the world.
Newport Roman Villa – Discover all about this 1,700 year old farmhouse. You can also take a 360° virtual tour of the villa on Google Maps.
Wight Karting – Find out who is the best racer in the family at this go karting activity.
Isle of Wight Aqua Park – An outdoor, floating aqua park at Tapnell Farm. Kids will simply love crawling, climbing, jumping and splashing along.
Wildheart Animal Sanctuary – A home to many animals, protecting endangered species and  mainly featuring tigers and lemurs.
Shanklin Chine – This is the island's oldest tourist attraction. A beautiful place to visit, with its water flowing providing a spaces for mammals and birds> Shanklin Chine is transformed at night as it is illuminated.
Carisbrooke Castle – This castle has been an artillery fortress, king's prison, and a royal summer residence. Here you can enjoy the beautiful views, wander around Beatrice Gardens,  dress up as a soldier, experiment with armour and discover how to fire cannons, and see the demonstrations of the donkeys working the 16th century tread wheel.
Tackt-Isle Adventures – Enjoy various waterspouts and activities on the island. Water sports can include kayaking, paddle boarding and wind surfing whereas land activities can include Bubble Football, Bushcraft and others.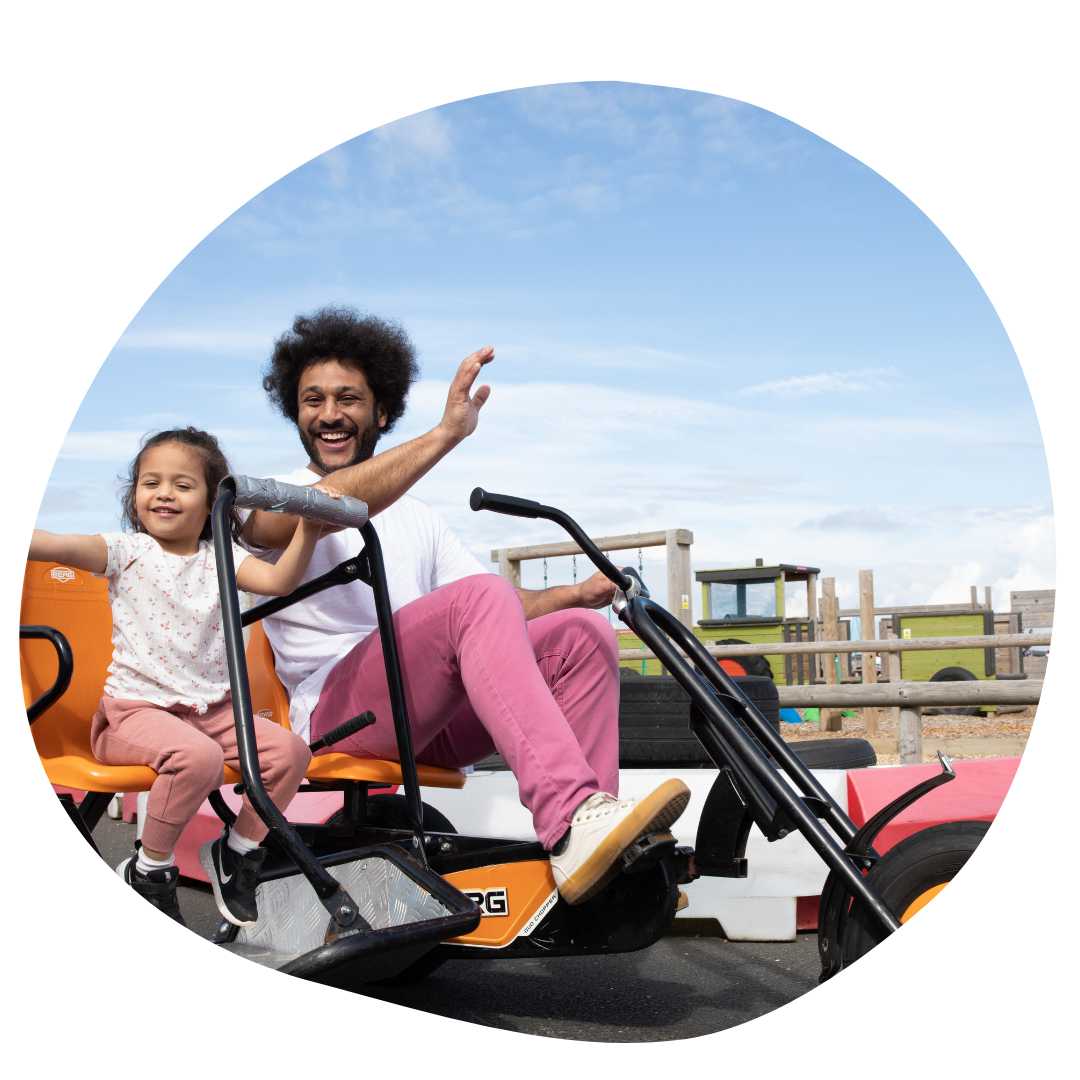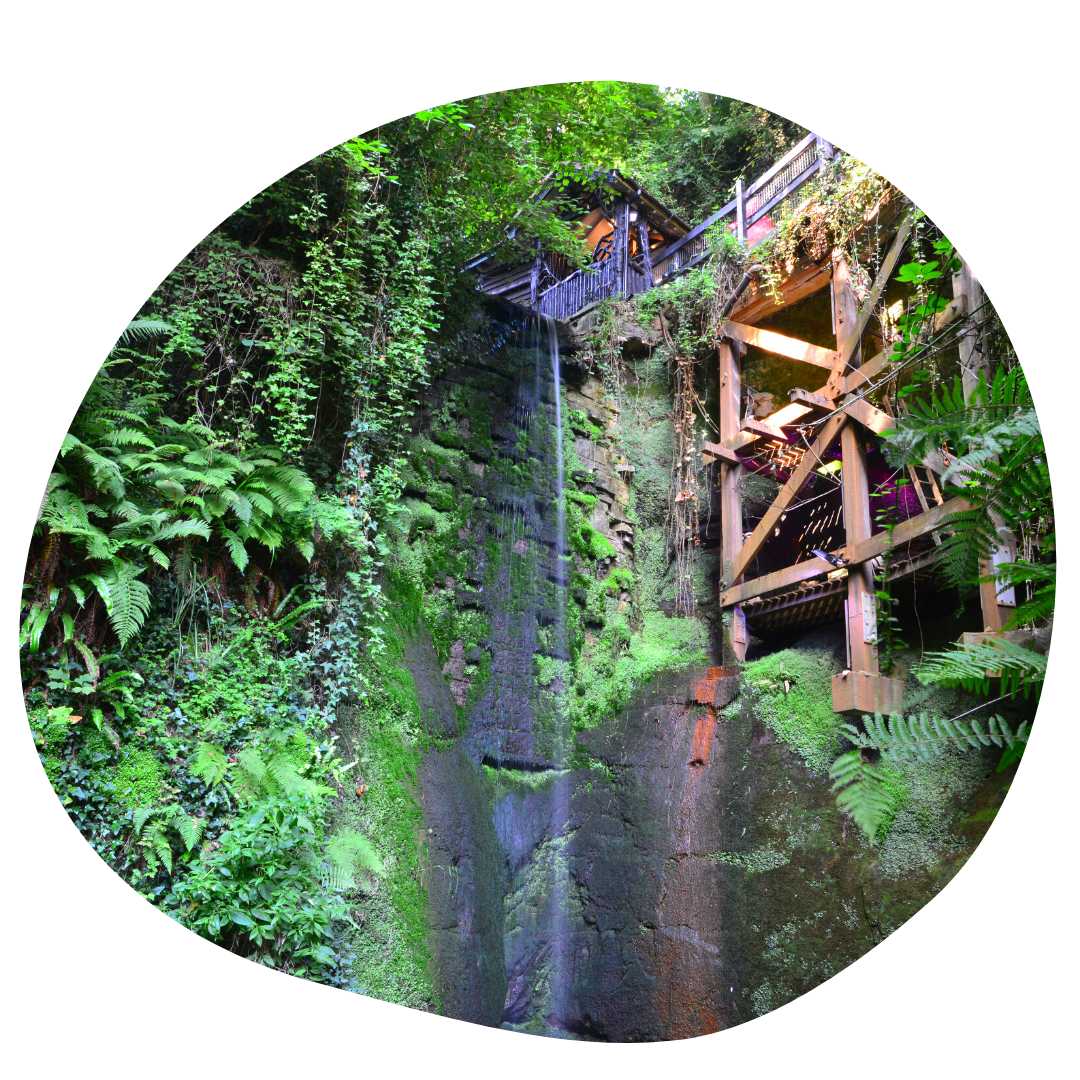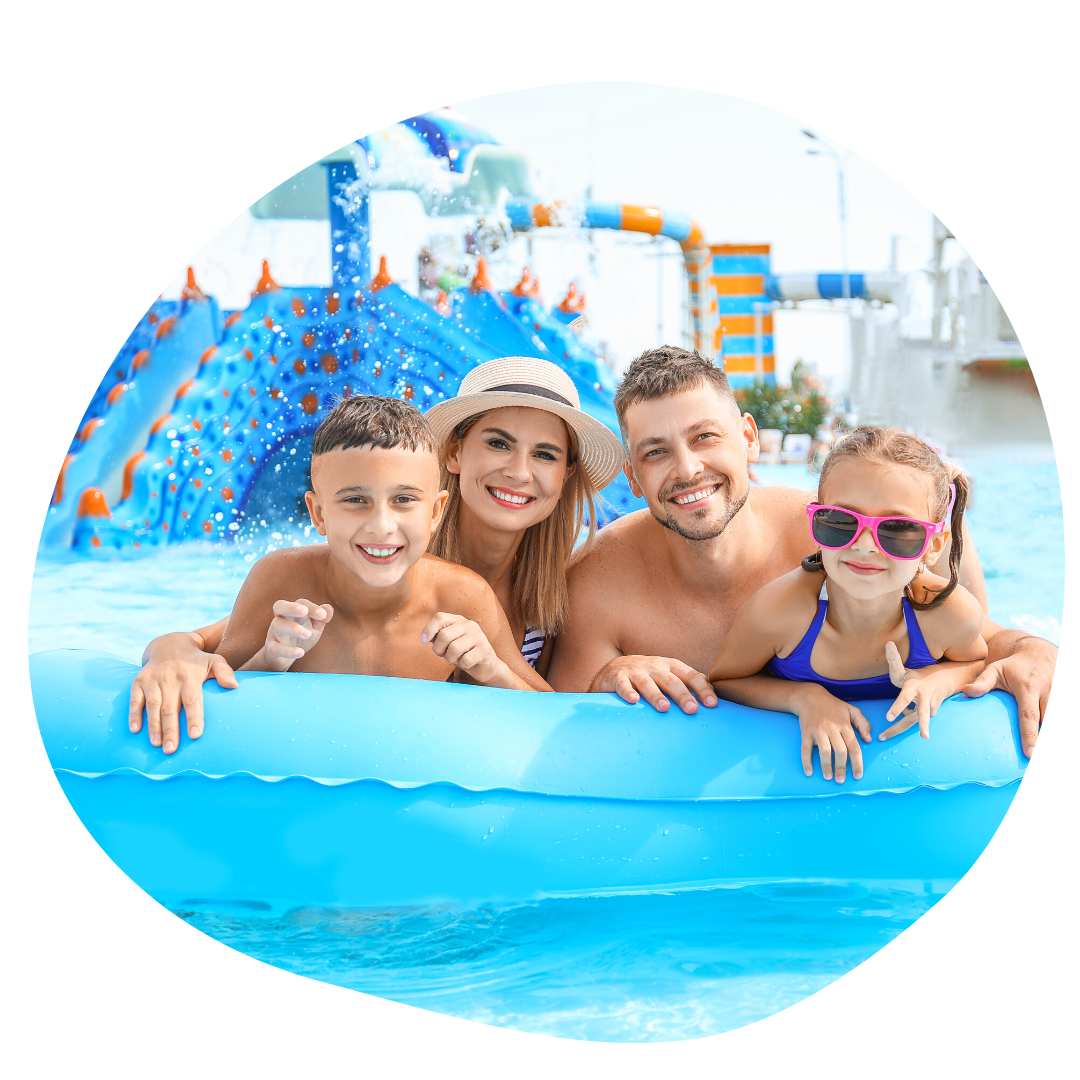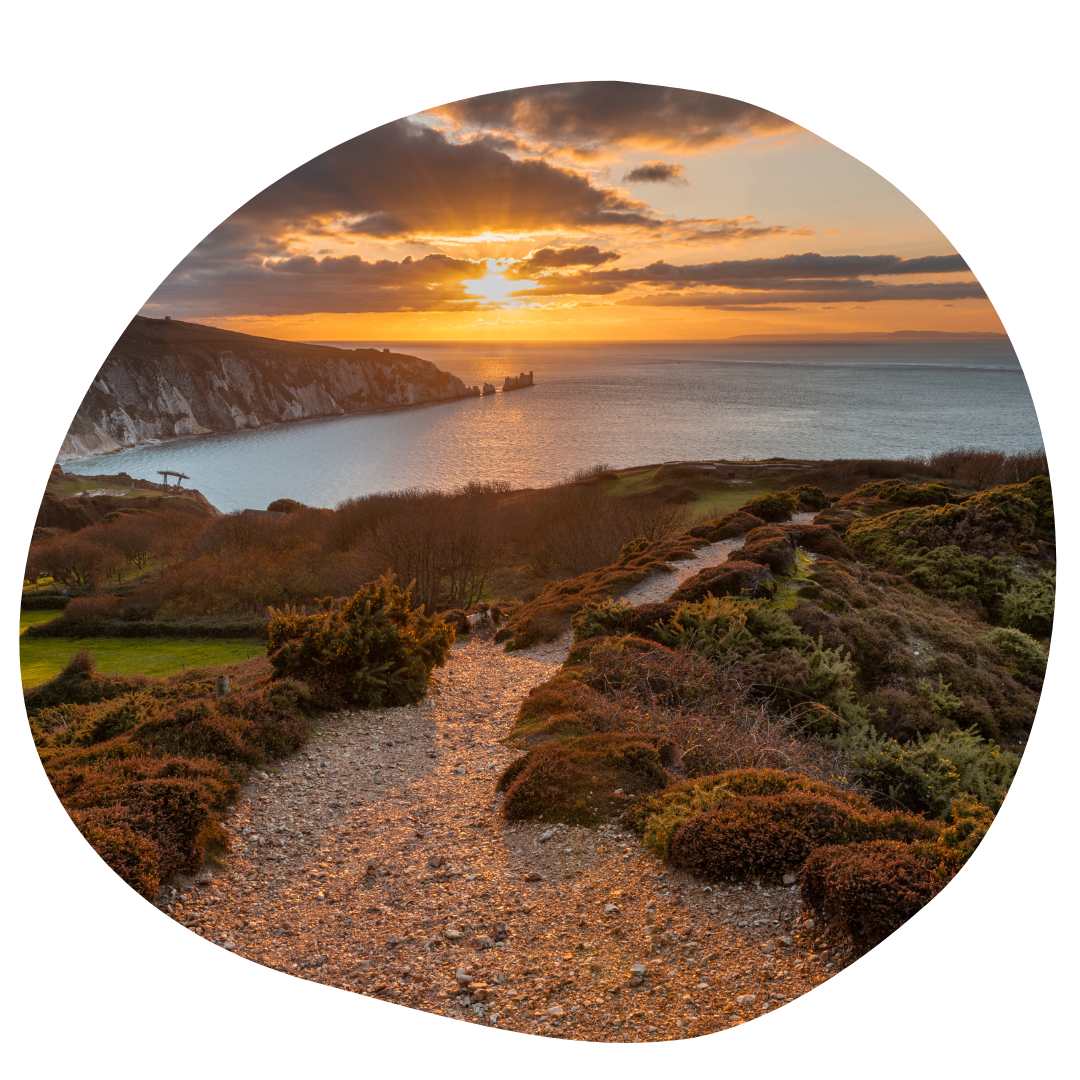 Activities for Teenagers
Ryde Superbowl – Spend a couple of hours of entertainment at this bowling alley. There is also a laser quest and arcade games.
Sandown Pier – Spend a whole day of fun here. There are a lot of different activities including golf, super bowl, snake slide, more amusement, cafe and more.
The Lost Crypt Escape Room – This escape room was built in a historic church building at Aspire Ryde. Teams of 4-6 players can take part in this game. Will you be able to uncover the unanswered truth and break free from The Lost Crypt?
Canopy Skatepark – Instructor based sessions are provided.
Isle of Wight Mountain Bike Centre – Go on a mountain bike trail here. You will find different trails for different abilities and age groups.
Needles Pleasure Cruises -Take the cruise to the Needles Rocks and Lighthouse, departing from the beach at Alum Bay. Get some Instagram worthy photos whilst there!
Kingswood – A residential and outdoor activity centre.  The outdoor play area includes a high-adrenaline ropes park, 3G swing, archery and side-by-side driving in buggies. Indoor activities including climbing and fencing. Water sports are also available including raft building to body boarding and kayaking.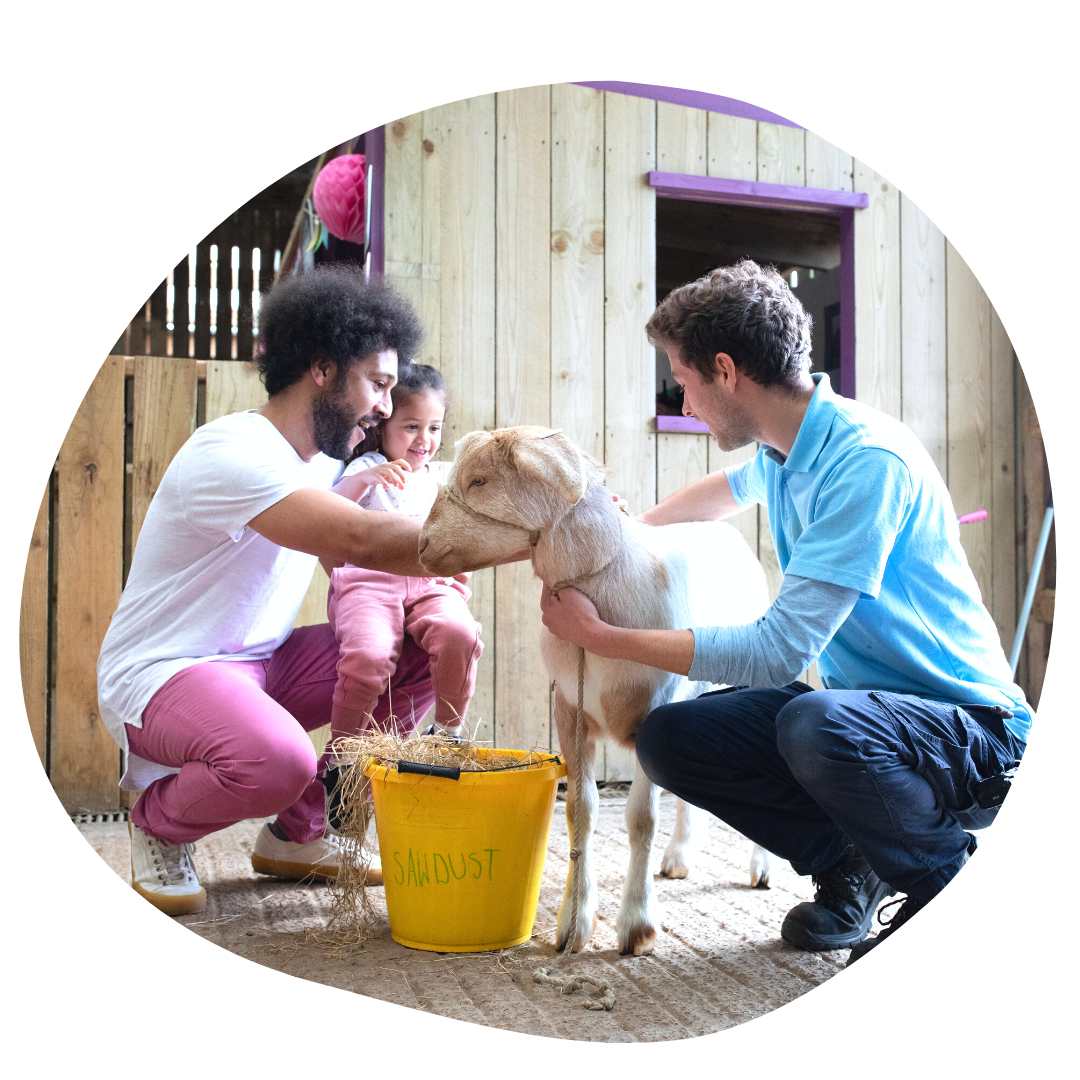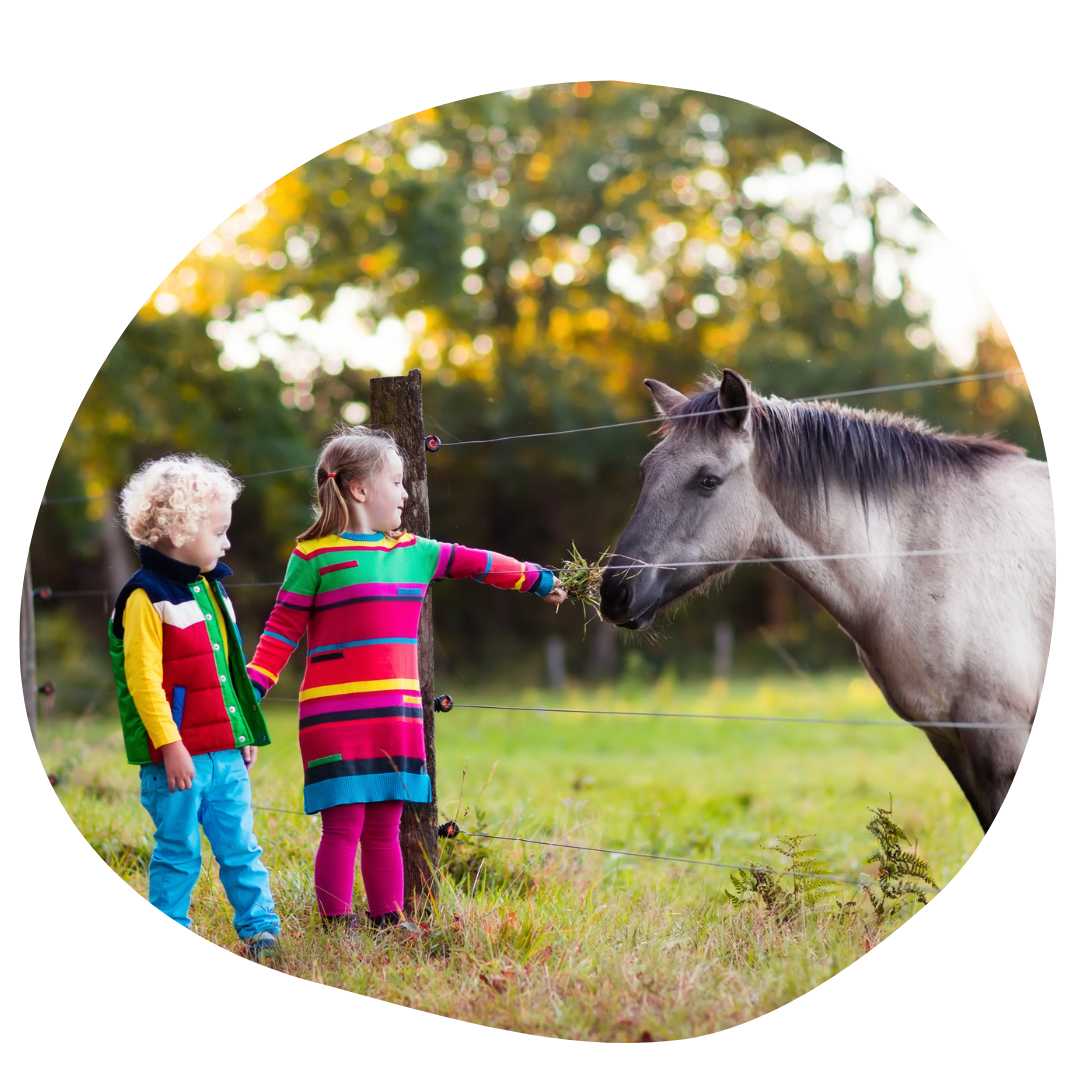 Parks & Playgrounds
Tiring our babies and toddlers whilst they absorb all that is around them.
Zoos & Animal Sancturies on the Isle of Wight:
Amazon World Zoo Park – This is the largest exotic zoo on the Isle of Wight.  Visitors will be able to travel across a raised walkway to observe the animals in their homes! Amazon World also has a gift shop, the adventurer's cafe and a large picnic area. For kids aged 1-14, there is an indoor play area and a jungle themed play area with ball pits, climbing walls, a giant slide, zip lines, rope bridges and many more fun activities! There is also an exclusive play area for kids under 5 years.
Butterfly World – Explore and watch the dancing butterflies. You can also visit the  Italian & Japanese gardens, koi ponds, fountains, jumping jets, and the cafe there.
Wildheart Animal Sanctuary – A home to many animals, protecting endangered species and  mainly featuring tigers and lemurs.
Monkey Haven – A sanctuary helping animals in need that need care and attention. Say hello to monkeys, meerkats, and reptiles. Your entry ticket to Monkey Haven includes a puzzle book for kids.
Tapnell Farm Park – Surrounded by countryside and seaside views, this park features many animals, and both and indoor and outdoor playing areas. Get ready for some fun at the animal barn with animal encounters and exciting play. In the indoor soft play barn, kids can swing, bounce, run and jump around.  The outdoor park includes slides, swings, and sledge slides.
West Wight Alpacas –  Walk around the farm and meet  alpacas, llamas, pigs, goats, sheep and more animals! There is also a kids playing area for them to burn off some steam. You can also take an alpaca or llama on a farm trek. Then let the kids burn off steam in the play area.  Feeling hungry? You can also enjoy some great pizza and coffee on site at the The Llama Tree Pizzeria.
Parks & Gardens on the Isle of Wight:
The Isle of Wight has been referred to as The Garden Isle due to its boasting landscapes, so when there, do take a walk in this tropical paradise.
Farringford Gardens – Discover different flowers, poppies and cultivated fruit and vegetables.
Ventnor Downs –  Enjoy the wildlife, the sparkling waters and make your way around the chalk hills. If you're in luck, you might also be able to catch a glimpse of the goats that graze on Bonchurch Down and Coombe Bottom.
Play Areas in The Isle of Wight:
Puckpool Park – Located between Ryde and Seaview, this playground is great for kids of all ages. There is a zip wire and climbing equipment for older children and roundabouts and smaller play equipment for toddlers.
Totland Recreation Ground – Located off the Broadway in Totland, there is a range of play equipment for all age groups.
Appley Park Playground – Located just behind the family-friendly Appley Beach. This playground has various slides, a pirate climbing frame and sand tables. You can easily combine a beach and playground trip to Appley.
Ryde Beach Sand Playground – A great place for toddlers to burn off some steam. This sand playground features a kid-friendly hammock and a sand digger for kids to play with. There are also 2 ice-cream kiosks close by!
Gurnard Village Green Play Area – Located by the seaside. There is various maritime themed play equipment including  swings, slides and climbing frames.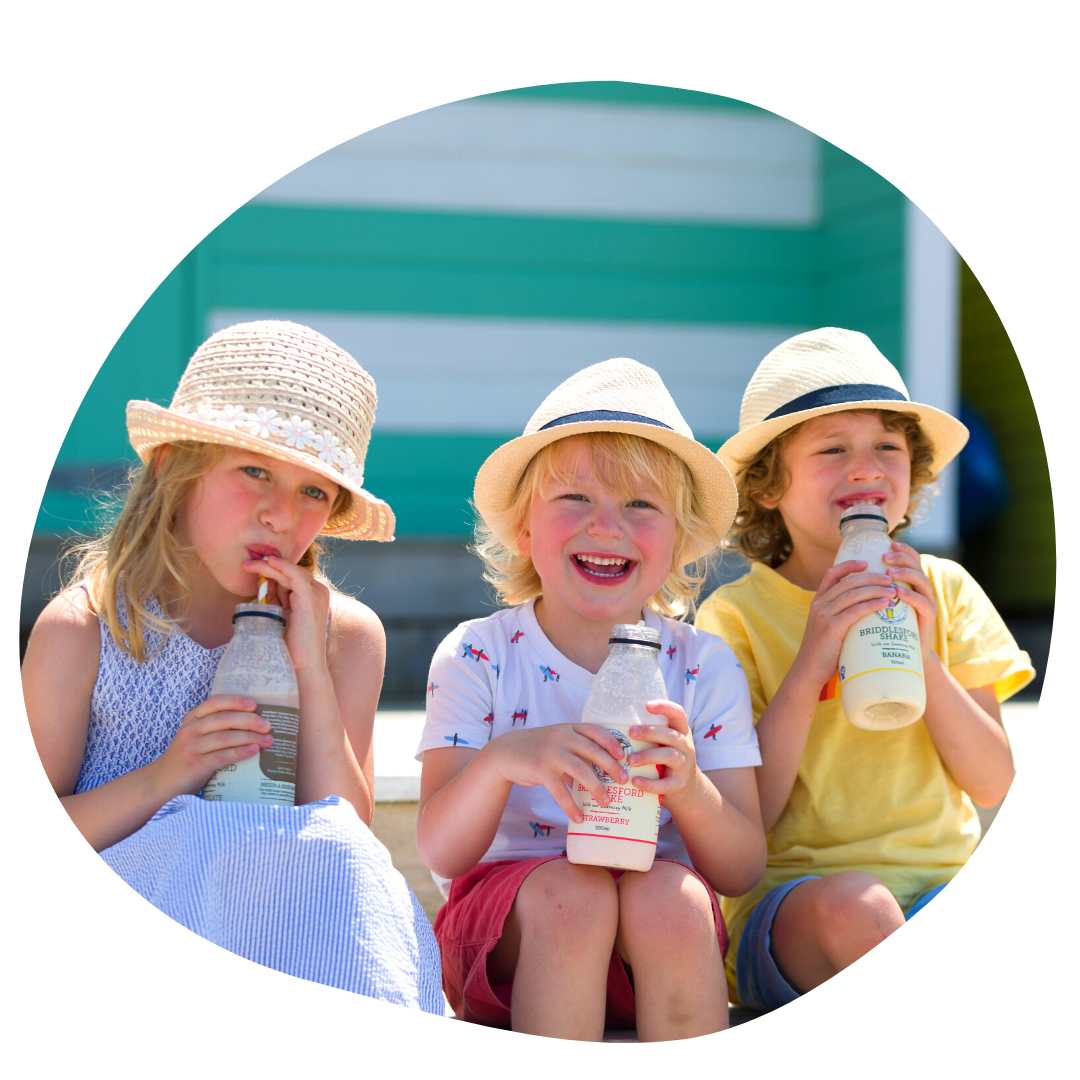 Family-friendly cafés & restaurants in Isle of Wight
Top family-friendly cafés and restaurants in Isle of Wight:
The Cow Restaurant and Bar – A stylish converted Swiss barn in the heart of Tapnell Farm. You can choose from a selection of foods including their famous burgers. This restaurant caters with vegetarian, vegan and gluten-free options. Kids also have the option of a kids menu or a kids meal.
Hungry Bear – Hungry bear serves comfort food which will make you both full and happy. It also caters for kids,  also serving gluten free and vegetarian options.
Off The Rails Yarmouth – A great railway restaurant to stop by. This restaurant also caters for vegan, gluten free or dairy free guests. Off The Rails Yarmouth is open for breakfast, lunch, dinner or refreshments and cake.
Chequers Inn -A family-friendly orientated pub with a large children's play area and a games room to keep the kids entertained whilst you can relax and enjoy some great food!
Garlic Farm Restaurant – As the name states, all the food in this restaurant has that hint of garlic. It's also very common to see red squirrels collecting nuts close by.
The Taverners – A gastro pub serving great British cuisine. Enjoy your meal in their warm and cosy dining room. They also have a kids menu and they do a children's Sunday roast.
Blueberrys Cafe – A spectacular family run cafe in Shanklin, boasting amazing views of the island. Serving breakfasts, lunches and light snacks. You can sit indoor, outdoor, or in the undercover seating space.
The Wight Mouse Inn – A family-friendly place serving home cooked food, featuring a vast selection of food on the kids menu too!
How to Get Around in Isle of Wight with Kids
On Foot
Explore areas of the island on foot and enjoy the great views that it has.
By Bus
Buses run between the main towns and resorts until very late. There are some services operating to rural areas during the day. You can also get the Hop on, hop off Breezer bus tours, and Island Coaster. Find out more information about the bus service in the Isle of Wight.
By Train
The train operated from Ryde Pierhead round the east coast of the Island, down through to Shanklin. This directly links with the Ryde passenger ferry services, and provides a service from London Waterloo.Find out more information about the train service in the Isle of Wight.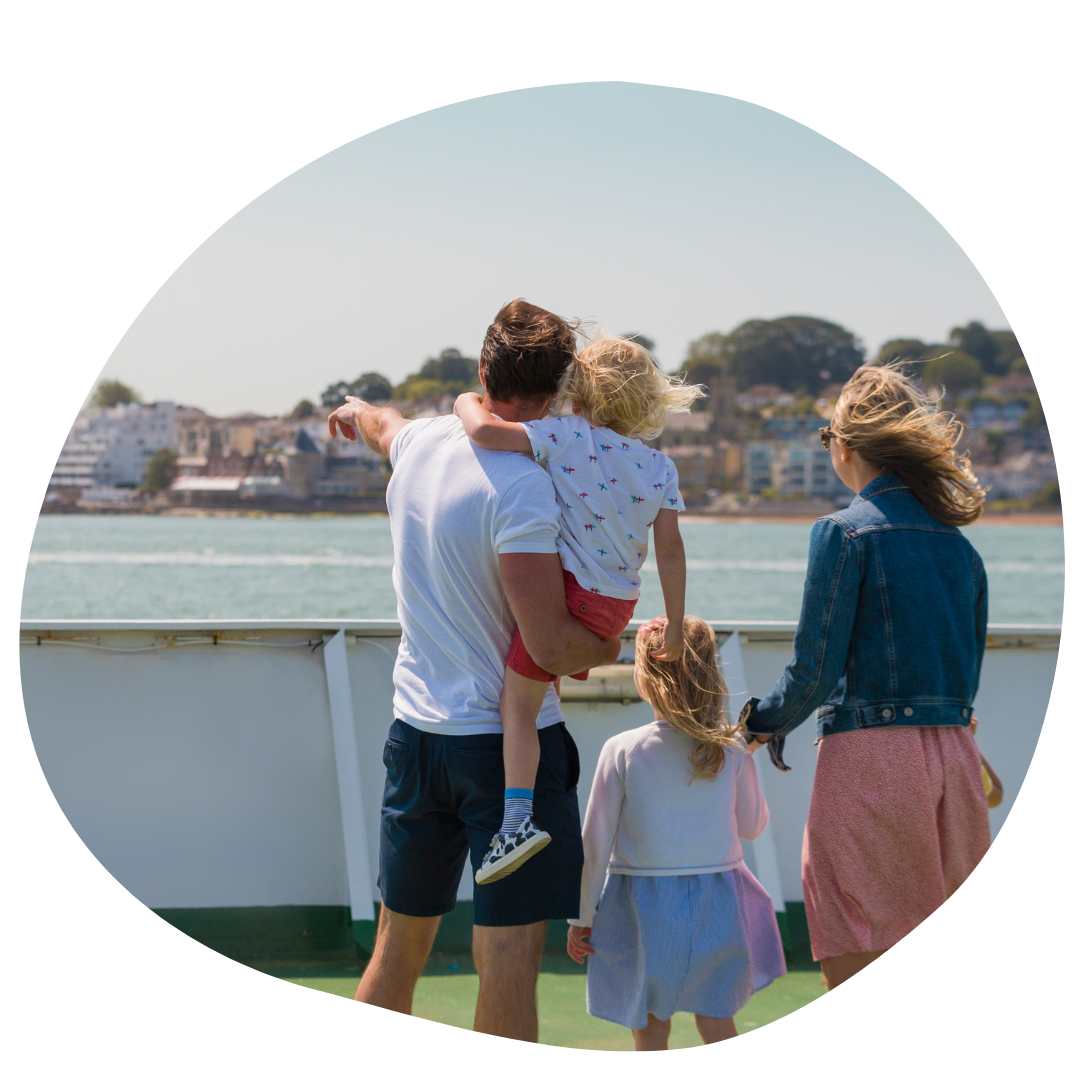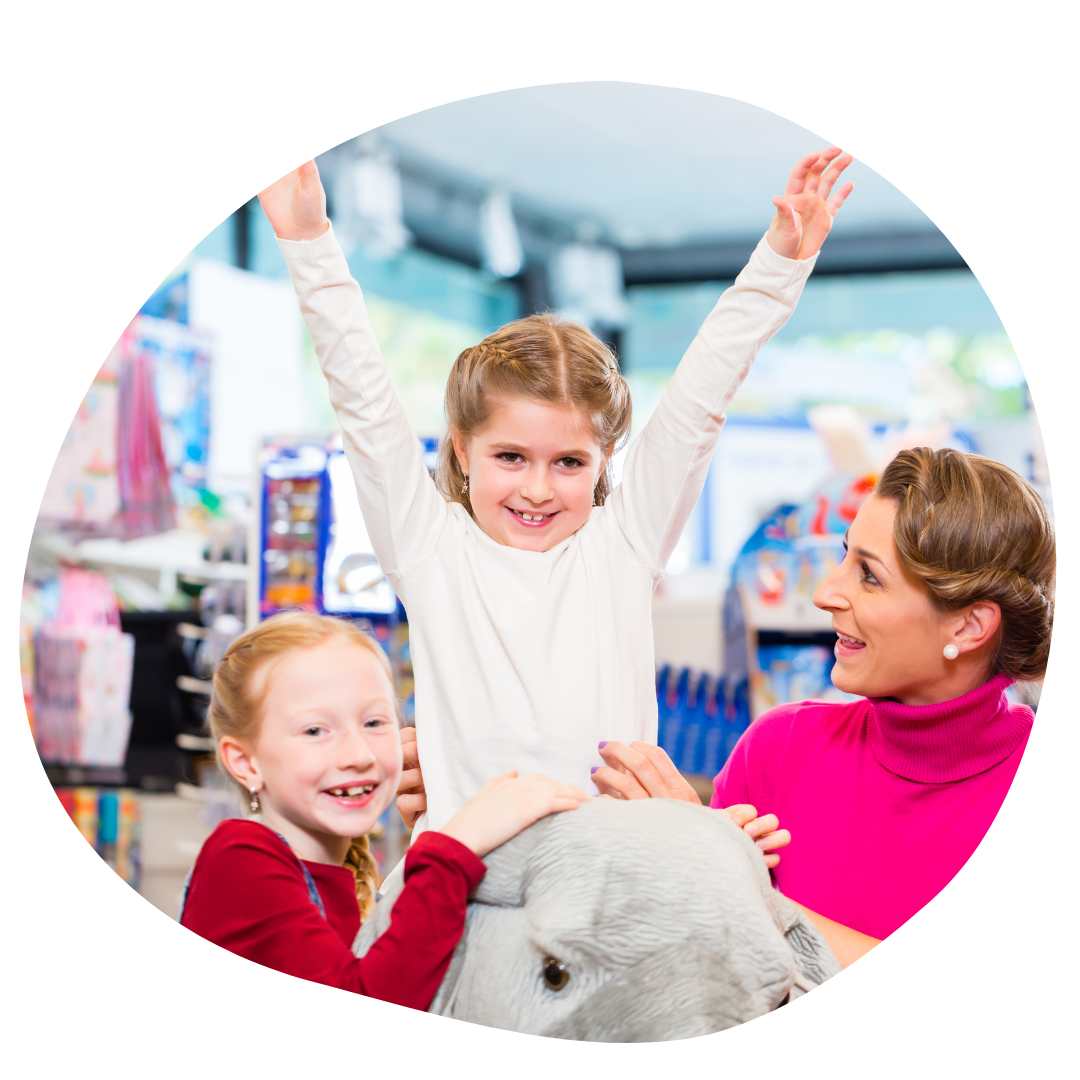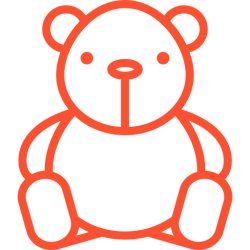 Toy Shops in Isle of Wight
The Entertainer – Located in Newport, Isle of Wight. Choose form a selcetion of different toys from outdoor toys, soft toys, action toys and much more.
Daisy Daisy – Located in Ventnor, Isle of Wight. Specialising in eco-friendly gifts and toys.
Toymaster –  Located in Ryde, Isle of Wight. Find various toys including indoor and garden toys for children, electronic toys and board games.
If you're wanting to have the warmest weather, you should consider visiting from the beginning of June to the end of September.
Blackgang Chine tickets are valid for 7days, so if you are staying on the island for more than a couple of days and want to get your money's worth then visiting Blackgang Chine at the beginning of your holiday is a good idea so you can visit it again and again! This is the same for Robin Hill Country Park. There is also a combined ticket option, valid for 7 days, for both attractions too.
TRAVEL TO ISLE OF WIGHT
Book Now
[discussion_topics][discussion_board_form]