The Faroe Islands
The Faroe Islands
The Faroe Islands
The Faroe Islands
The Faroe Islands
City Guide
City Guide
City Guide
City Guide
City Guide
The Faroe Islands
The Faroe Islands
The Faroe Islands
The Faroe Islands
The Faroe Islands
City Guide
City Guide
City Guide
City Guide
City Guide
IN A NUTSHELL
Visit The Faroe Islands with Kids
The Faroe Islands are a great family-friendly destination. The slow pace of life and safeness of the islands make for a fun and relaxing family adventure. The Faroe Islands have beautiful outdoor locations for families to enjoy, across all the 18 islands. It's easy to get from one island to another, via a ferry. And, if you love nature, then you will certainly enjoy easily hiking across the islands. The outdoor play areas are also amongst the most popular activities that families with kids of all ages enjoy. Find all the details about these beautiful islands at Visit Faroe Islands. Book your trip now and get ready to visit the Faroe Islands with kids.
Must Dos When in The Faroe Islands with Kids
Rent a car and explore the islands.
Eat locally and use a local guide.
You will witness the most spectacular views and sights. Just remember – you (and perhaps the weather) set the boundaries.
Travelling to The Faroe Islands with Kids
You can travel to The Faroe Islands with 3 airlines. These being: Atlantic Airways, SAS Scandinavia and Widerøe AS. They all have various departure points from all over Europe.
You can fly from various destinations including Copenhagen, Paris, Reykjavik, Edinburgh, Oslo, and Bergen. Seasonal flights are also available from Barcelona, The Gran Canary Islands an Mallorca.
1 hour flight: From Reykjavik, Edinburgh, and Oslo to the Faroe Islands with Atlantic Airways.
2 hour flight: From Copenhagen with either Atlantic Airways or Scandinavian Airlines.
Less than 2 hours flight: Direct flights from Bergen with Widerøe.
2 hour 45 minutes flight: Direct flights from Paris to the Faroe Islands with Atlantic Airways.
The Faroe Islands can also be reached by ferry from Iceland and Denmark. This ferry service is operated by a Faroese company, Smyril Line.
The Best Time to Visit The Faroe Islands
The best time to visit The Faroe Islands with kids is close to the summer months from around April to September. Summer is definitely a peak season in The Faroe Islands. During this time, you will get to enjoy the longer days and the the weather is fair. Wildflowers bloom, and many birds nest along the sheer cliffs.
But, consider this destination as a great city-break from the heated temperatures and stressful daily routines. Most hiking trips can be done all year, however some are better during the spring/summer. If you're visiting during the peak season,  it is worth to visit during the National holidays of "Ólavsøka" to experience the authentic local celebrations, with food, markets, carnivals, music, art and theater. You'll also get the possibility to attend the famous G! Festival.
Winter is also truly a magical time with Christmas Markets and an abundance of merry events, workshops, concerts an other festive activities.
Hotels in The Faroe Islands
Where to stay when in The Faroe Islands with kids:
When travelling to The Faroe Islands with kids, we recommend looking to staying in the main area in the Capital. There are plenty of great hotels there from charming to comfortable ones when travelling with kids. There are also several great and charming B&Bs on the other islands, where you get a true sense of local living and nature.
Family-friendly hotels in The Faroe Islands:
Hotel Føroyar – They can accommodate baby cribs, a mini kitchen and other amenities for children.
Hotel Hilton – A very secure establishment with a lovely SPA option.
Green-key hotel Brandan – Found within the city center.
There are also other accommodation options in the Faroe Islands.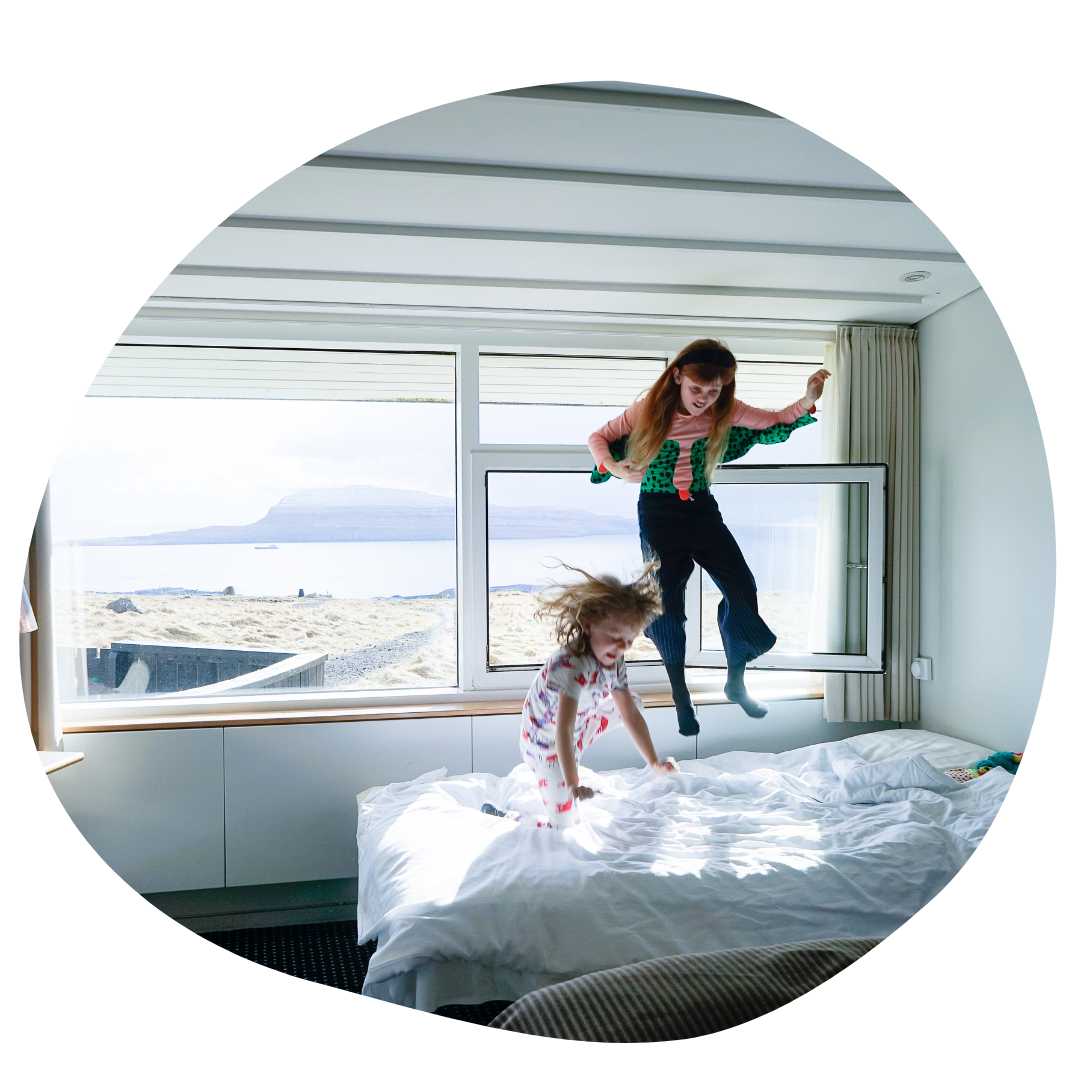 Photo: Søs Uldall Ekman/visitfaroeislands.com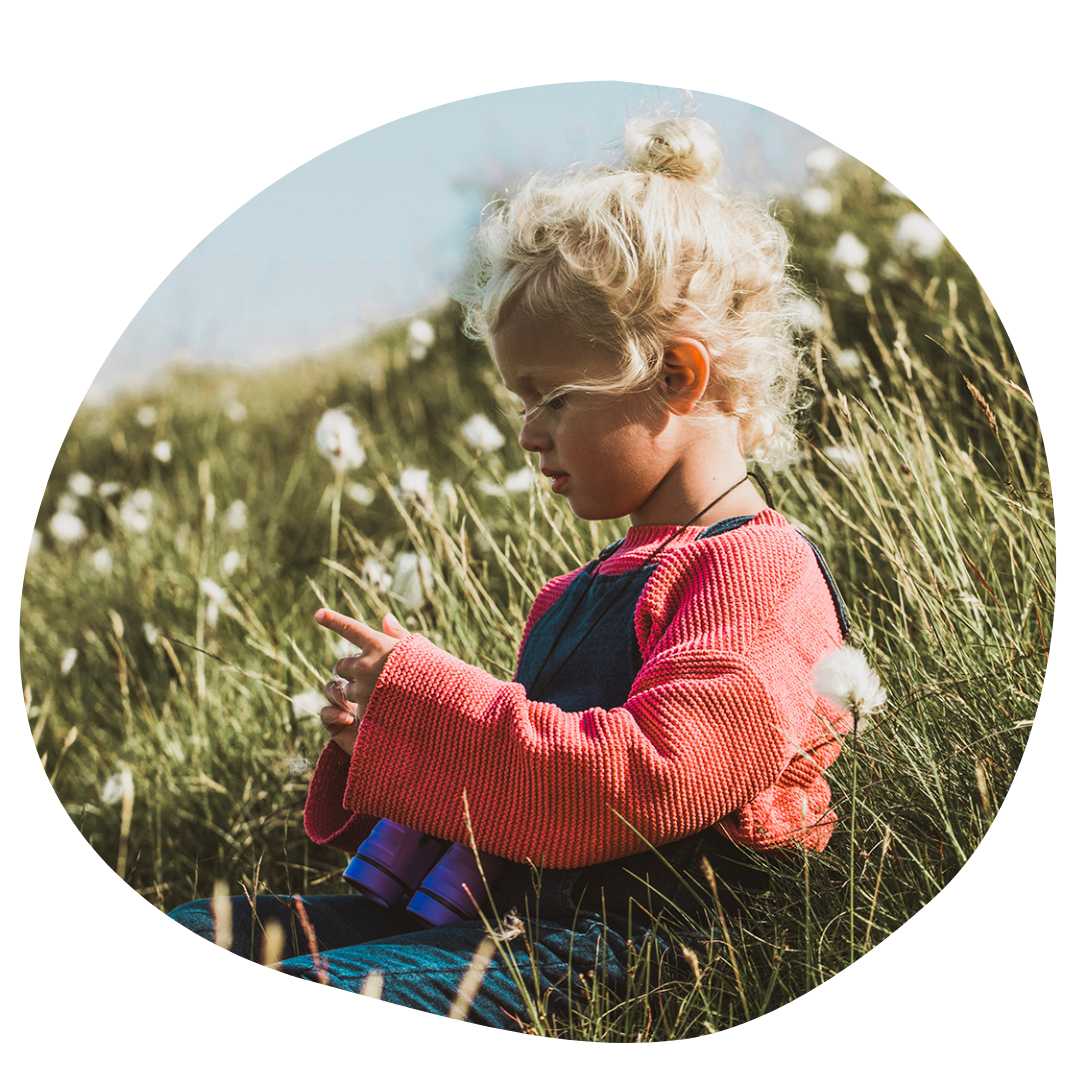 Photo: Hailey & Bradley Devine/visitfaroeislands.com

Activities for children ages 0-5
Tiring our babies and toddlers whilst they absorb all that is around them.
The National Art Gallery – Experience the Faroese nature landscapes translated into pictures at the Faroe Islands Museum. There is also a café there.
The Aquarium – Discover the underwater biodiversity of the The Faroe Islands Aquarium. Kids will surely enjoy the open aquariums, where they can touch the water and the fish.
Run around in nature
Swimming at the indoor swimming pools – The Svimjihøllin swimming pool in the capital, Tórshavn, is great for the whole family. There are four pools there – one is for newborns/toddlers, one for children, one 25-metre for adults and one for diving. There is also a small water slide for children, and a larger waterslide for older kids and adults.This swimming pool also includes a jacuzzi and a sauna.
Enjoy the beach in Leynar or Gøta
Activities for older kids
Keeping the older kids happy, entertained, and reducing the amount of times they ask for a screen or complain about being bored.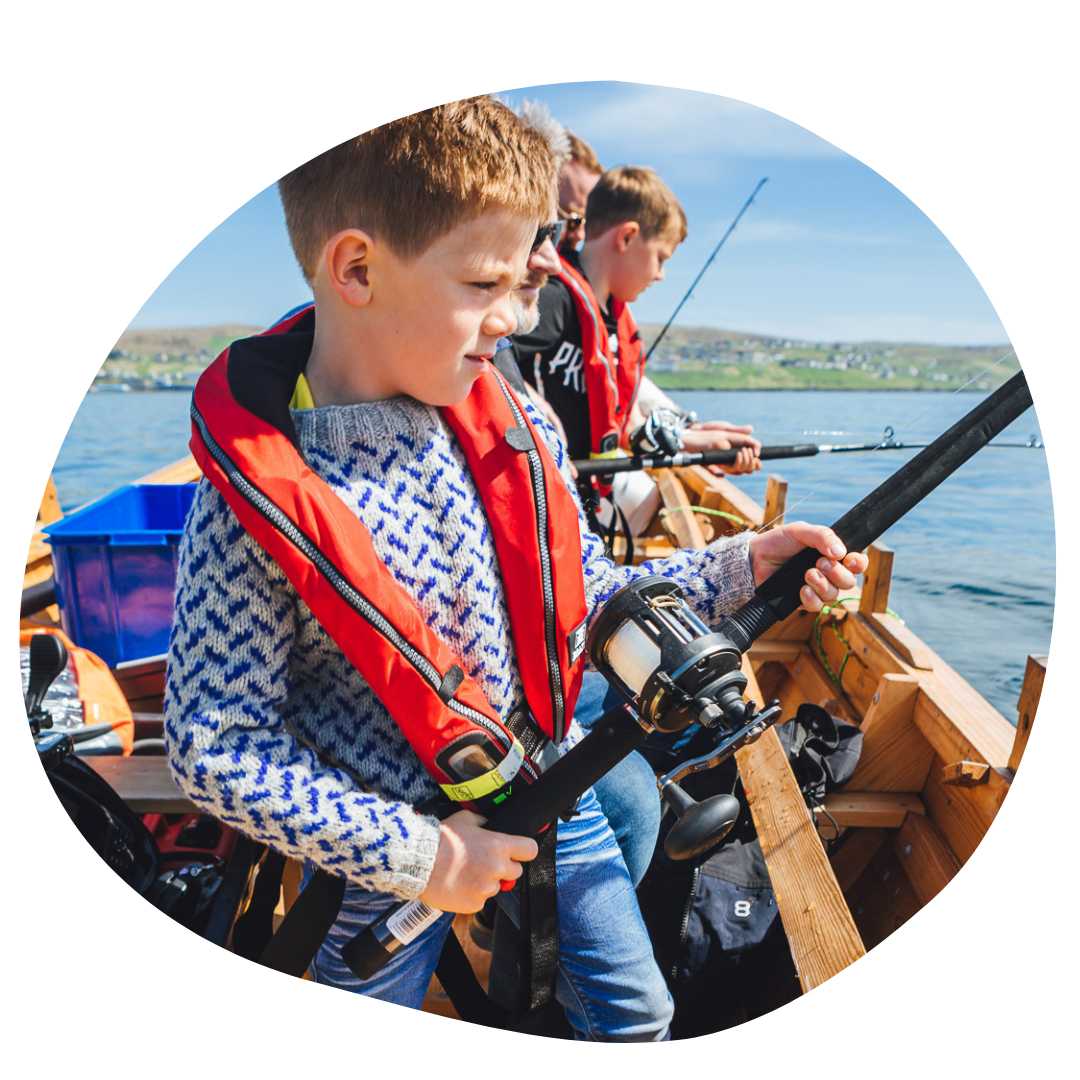 Photo: Ferðist í egnum landi /visitfaroeislands.com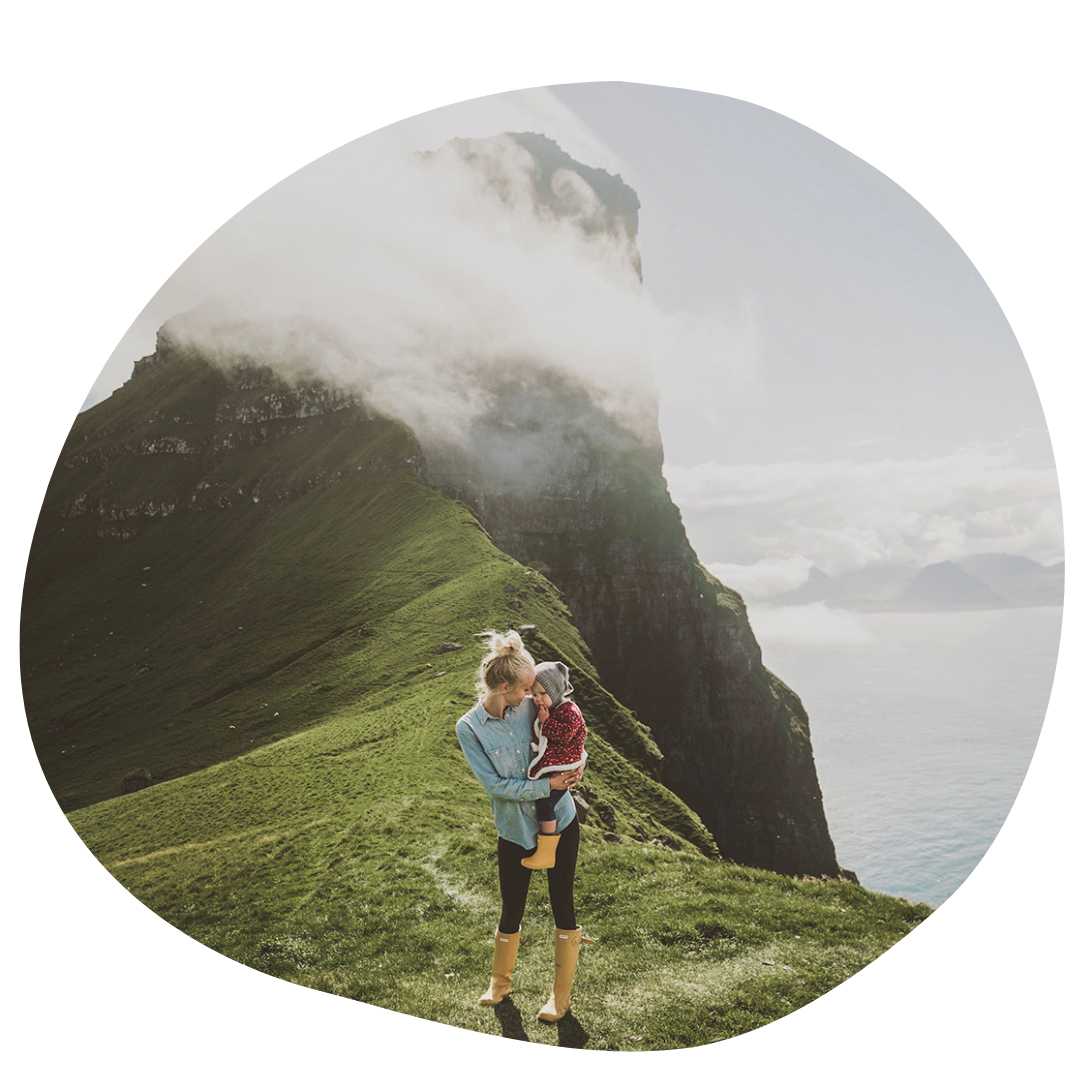 Photo: Hailey & Bradley Devine/visitfaroeislands.com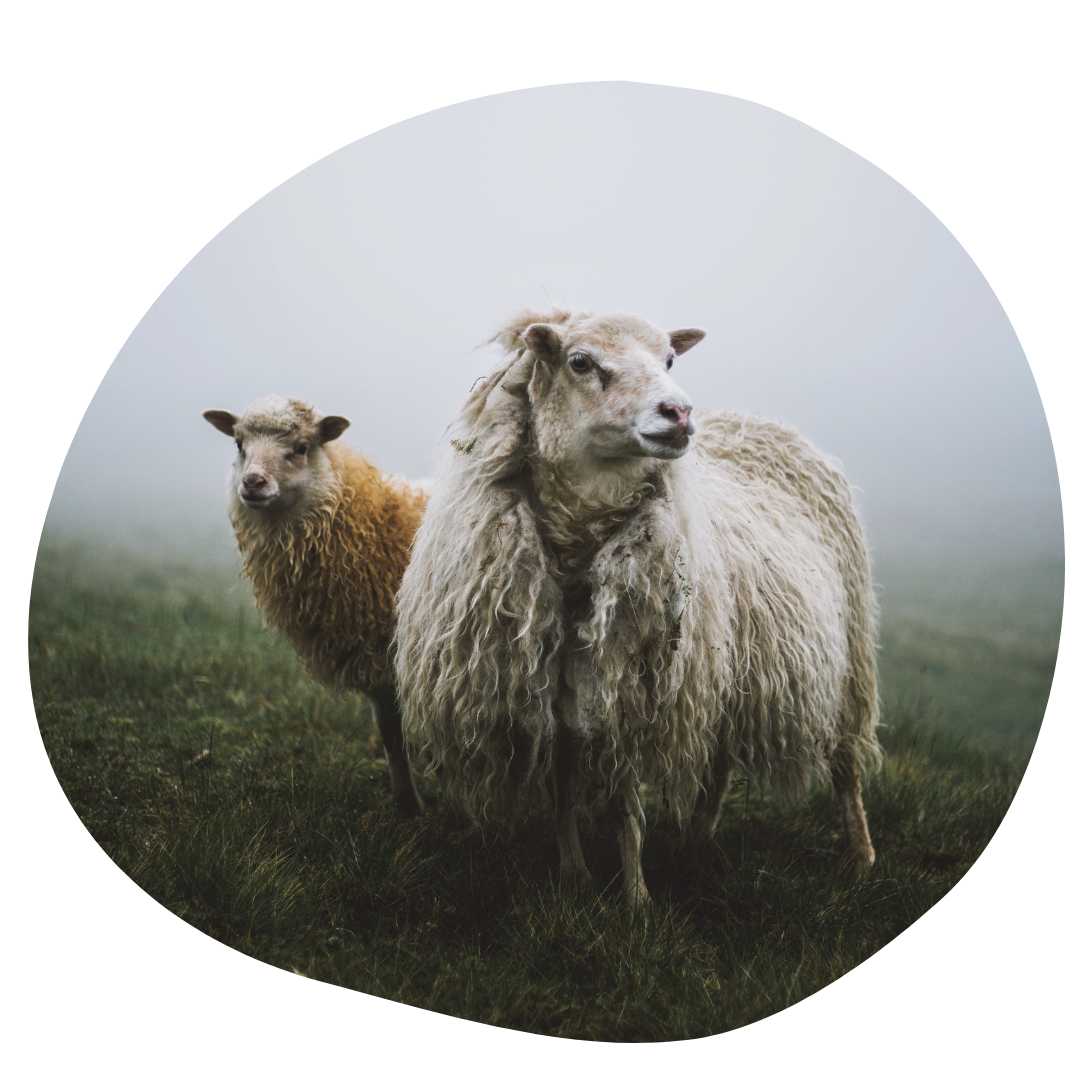 Photo: Ferðist í egnum landi /visitfaroeislands.com
Exploring The Faroe Islands with Kids
Explore the National Art Gallery. They have a children's drawing section and a lovely café with lunch options and a fun art room with only mirrors. You can also enjoy a stroll in the local park and see the cute duckpond there.
Go swimming in Tórshavn. There are two nice children pools, a giant slide and hot tub options. Then you can visit the center playground "Grasagarður" – it's big and a newly created playground for kids of all ages.
Drive to Tjørnuvík up North, and on the way see the lovely waterfall Fossá. Here you can run on the beach, have waffles at the local café and even take surfing lessons. Perhaps this is more for the older kids.
During the summer months, visit Skopun and try pedal boats. You can book the boats for 2 hours by contacting Visit Skopun.
Explore the Faroes on 4 wheels. See the island of Kalsoy where you can see the James Bond burial, the Seal Woman and visit a café at the edge of the world. Drive to Gjógv, where you can go birdwatching, have a small hike and even enjoy homemade pedal boats during summer. Visit the southeast islands by boat. Suðuroy also has a lot to offer from hikes to lighthouses, museums and cosy cafés.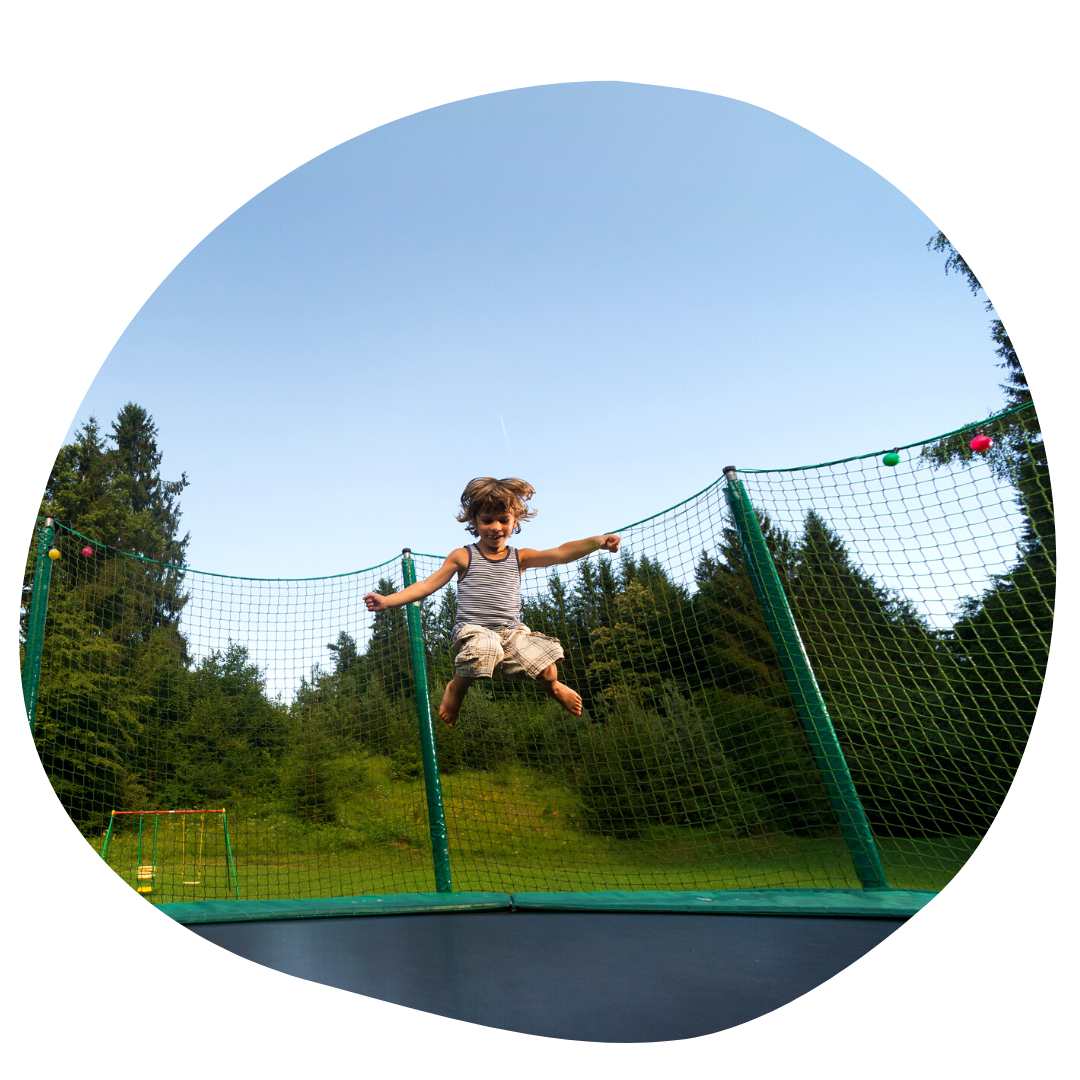 Parks & Playgrounds
Tiring our babies and toddlers whilst they absorb all that is around them.
You can visit several small parks that are scattered across the islands.
"Viðarlundin" is located in Tórshavn and it offers a nice stroll. Further down you will find a newly renovated playground "Grasagarður" with with small trampolines, a climbing wall, a slide and other activities for kids.
Á Frælsinum 20 – It has a basketball court and a skate park.
Hoyvík has playgrounds in the following area:
You can also visit the local aquarium.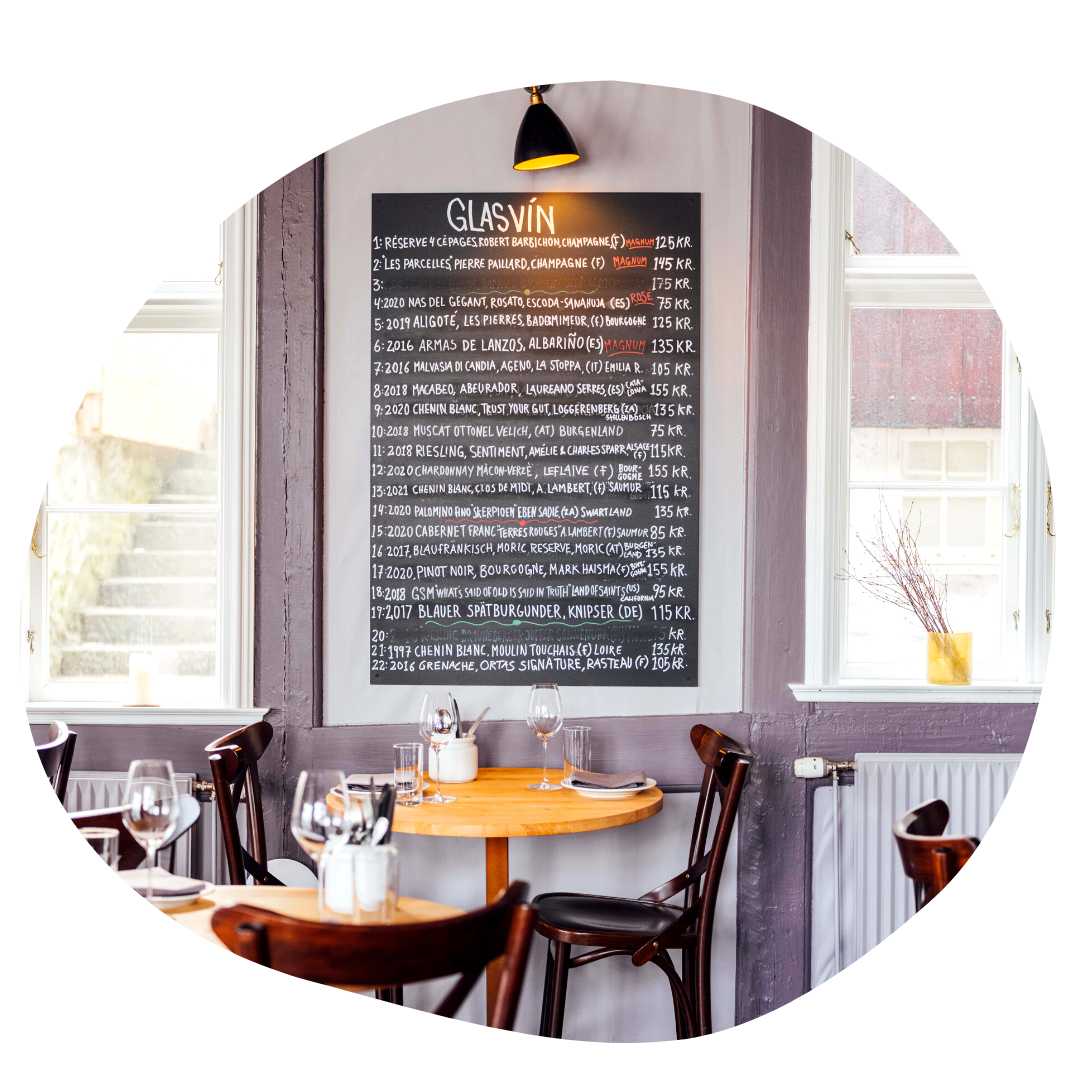 Photo: ROKS Restaurant/ visitfaroeislands.com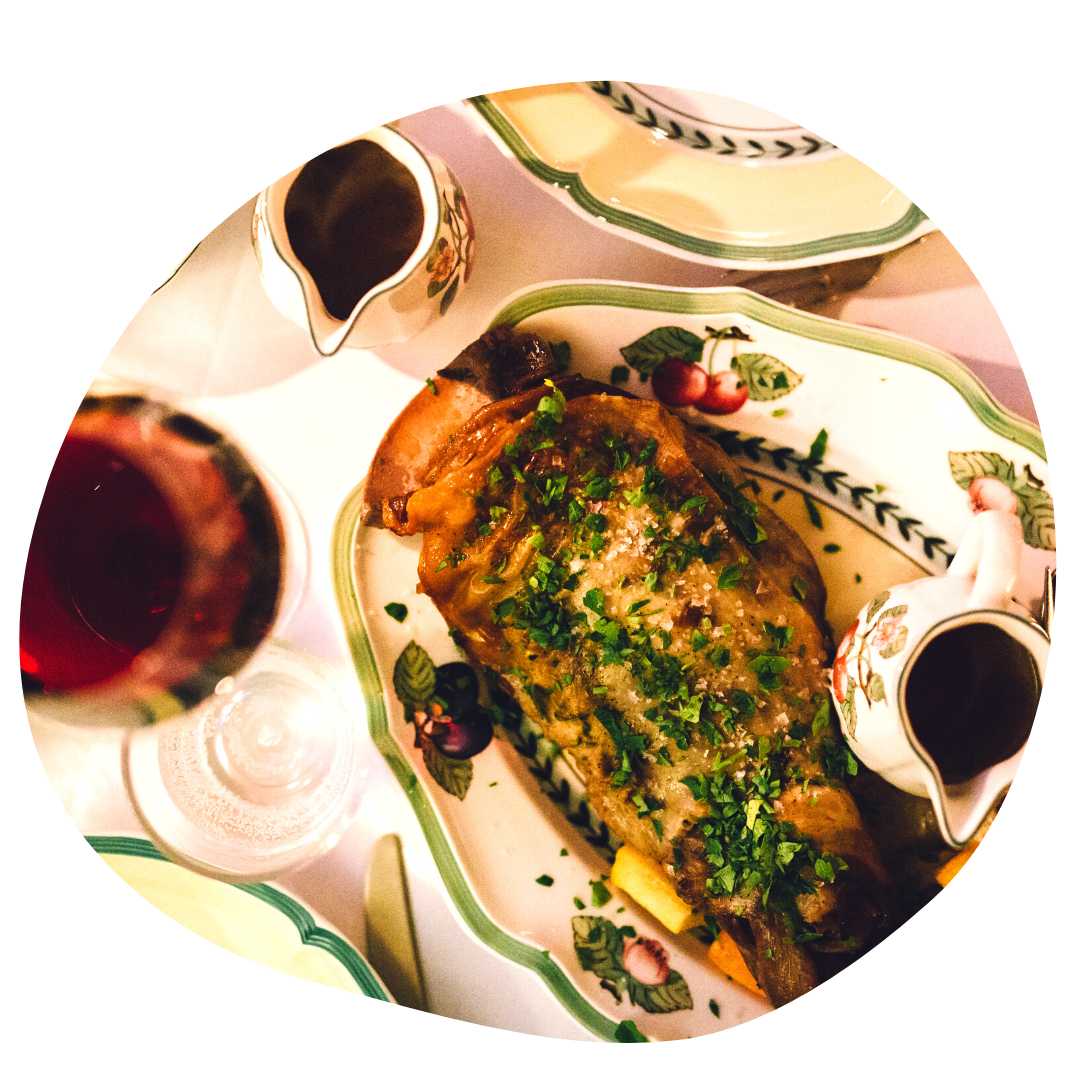 Photo: Ingrid Hofstra/ visitfaroeislands.com
Family-friendly cafés & restaurants in The Faroe Islands
Top family-friendly cafés and restaurants in The Faroe Islands:
If you're looking for places to eat with kids when in The Faroe Islands, then be sure to find plenty to choose from.
HAPS –  A particular modern burger joint. It has a kids playroom with toys, cartoons and even a play station, making it ideal for young children.
Katrina Christiansen – For family dinners in an old 3-story traditional home.
Café Paname – It serves great coffee and lunch with many board games.
Café Kaspar – Serves bagels and has kids games.
Bitin – Serving new Nordic sandwiches and healthy kids menus.
Systrar – A lovely organic lunch place in the majestic Nordic House and great place to explore for the whole family.
There are other places to eat in The Faroe Islands, when visiting with your family.
Traditional Faroese Food
If you're looking at exploring the authentic, traditional Faroese food ( this including fermented lamb and fish, rye bread, blood sausage, and stewed rhubarb), check out the restaurant Ræst (the Faroese word for "fermentation").
How to Get Around in The Faroe Islands
The best way to get around in The Faroe Islands with kids is either by car or by bus. The bus offers a free service within the capital and it is a great way to explore the city. Most islands are connected by an undersea tunnel so you can get almost anywhere within an hour by car. Regional busses, ferry and taxis are also very timely and regular in The Faroe Islands.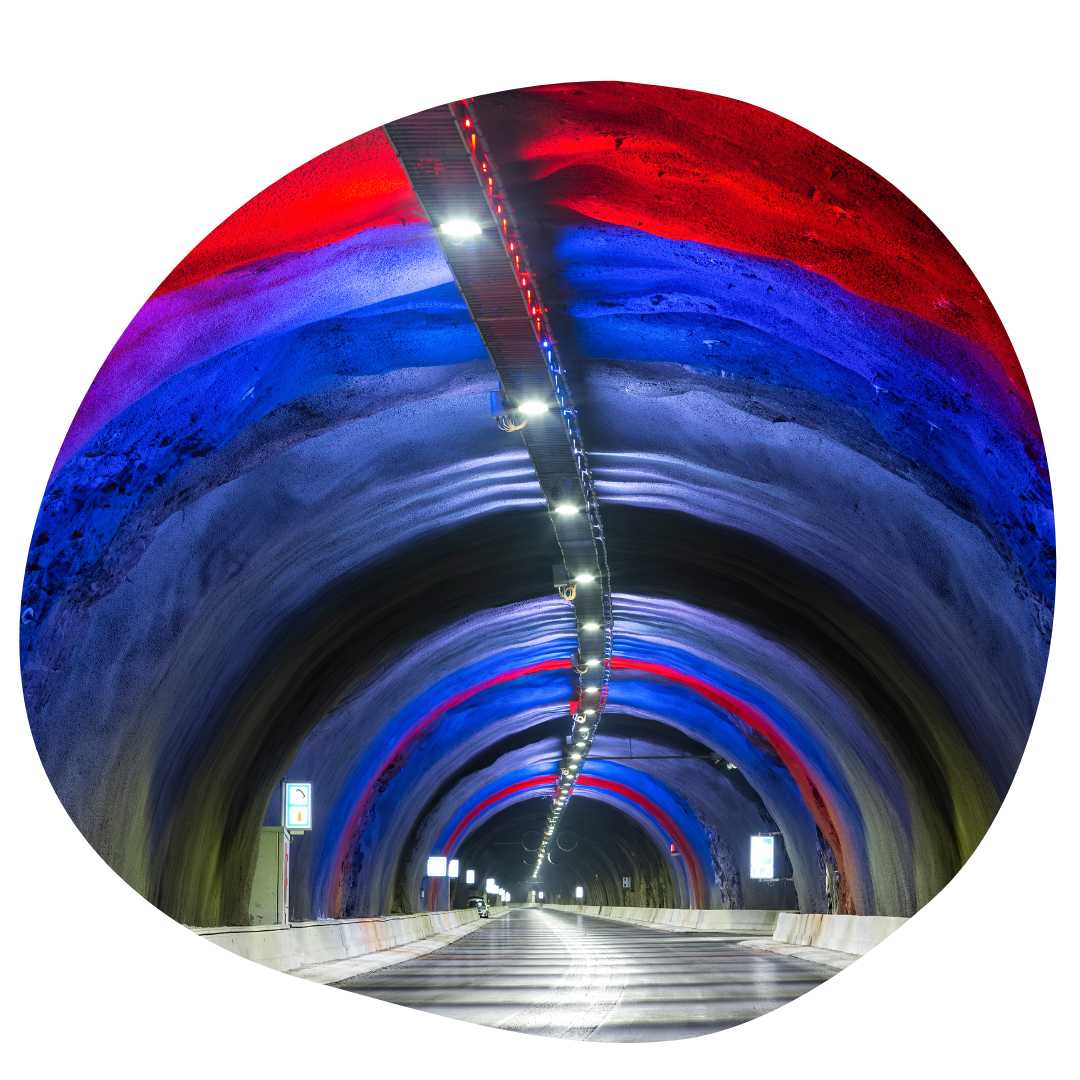 Photo: Ólavur Frederiksen / Faroephoto.com/ visitfaroeislands.com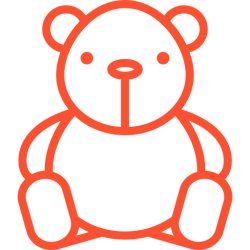 Toy Shops & Kids Stores in The Faroe Islands
Our favourite shops for kids in The Faroe Islands:
H.N. Jacobsen  – The local bookshop in downtown Tórshavn has great unique toys, Faroese artifacts, books and prints.
Guðrun & Guðrun – It has stunning woolen clothes for the little ones.
SMS Shopping Centre – This is the only and largest shopping center. It has several kids-shops.
BR – A kids toy shop which you can find further up the road from SMS.
Just pack the right clothes where you can expect sun, wind and rain in the same day. The temperature is very mild all year round and it's best to include good shoes and outerwear.
Stay longer and enjoy slow-travel.
The islands are packed with many fantastic local activities all year round, so don't hesitate to ask your local guide for relevant events.
TRAVEL TO THE FAROE ISLANDS
Book Now
[discussion_topics][discussion_board_form]