The Isle of Man
The Isle of Man
The Isle of Man
The Isle of Man
The Isle of Man
City Guide
City Guide
City Guide
City Guide
City Guide
The Isle of Man
The Isle of Man
The Isle of Man
The Isle of Man
The Isle of Man
City Guide
City Guide
City Guide
City Guide
City Guide
IN A NUTSHELL
Visit The Isle of Man with Kids
Hop on a flight or sail to The Isle of Man, located in the heart of the Irish Sea. Apart from being home to the world known motorcycle TT races, The Isle of Man has an extraordinary story that is waiting for you to discover.
Children can get in touch with nature and explore the outdoor activities, and sandy beaches here. Manx people are very friendly and happy to welcome you to The Isle of Man. Find all the details about this beautiful island at Visit Isle of Man.
Book your trip now. 
Travelling to The Isle of Man with Kids
By air
A 30 minute – 1hour journey.
You can fly from:
Edinburgh, Manchester, Liverpool, Birmingham, London City, London Gatwick, London Heathrow, Bristol, Belfast City.
By Ferry (Via The Isle of Man Steam Packet)
A 2 hour and 20 minute journey.
The ferry service operates from the Northwest of England all season, and the East Coast of Ireland in the summer months.
The Best Time to Visit the Isle of Man
Spring is a nice season, where the island turns purple with its Bluebell flowers.
May-July are great months to visit the Isle of Man, with a chance of better climate conditions.
Autumn is a beautiful season too. If you're looking for those wonderful orange autumnal palette colours, than this is the season for you!
Make sure to pack waterproof shoes and jacket and wear layers. Since the island is surrounded by sea, it can get very windy, and it's raining on most days.
Hotels in The Isle of Man
Our top recommended hotels when visiting The Isle of Man with kids:
Family-friendly hotels in The Isle of Man City Centre
Family Friendly Accommodation Outside the city centre
Accommodation for the adventurous ones: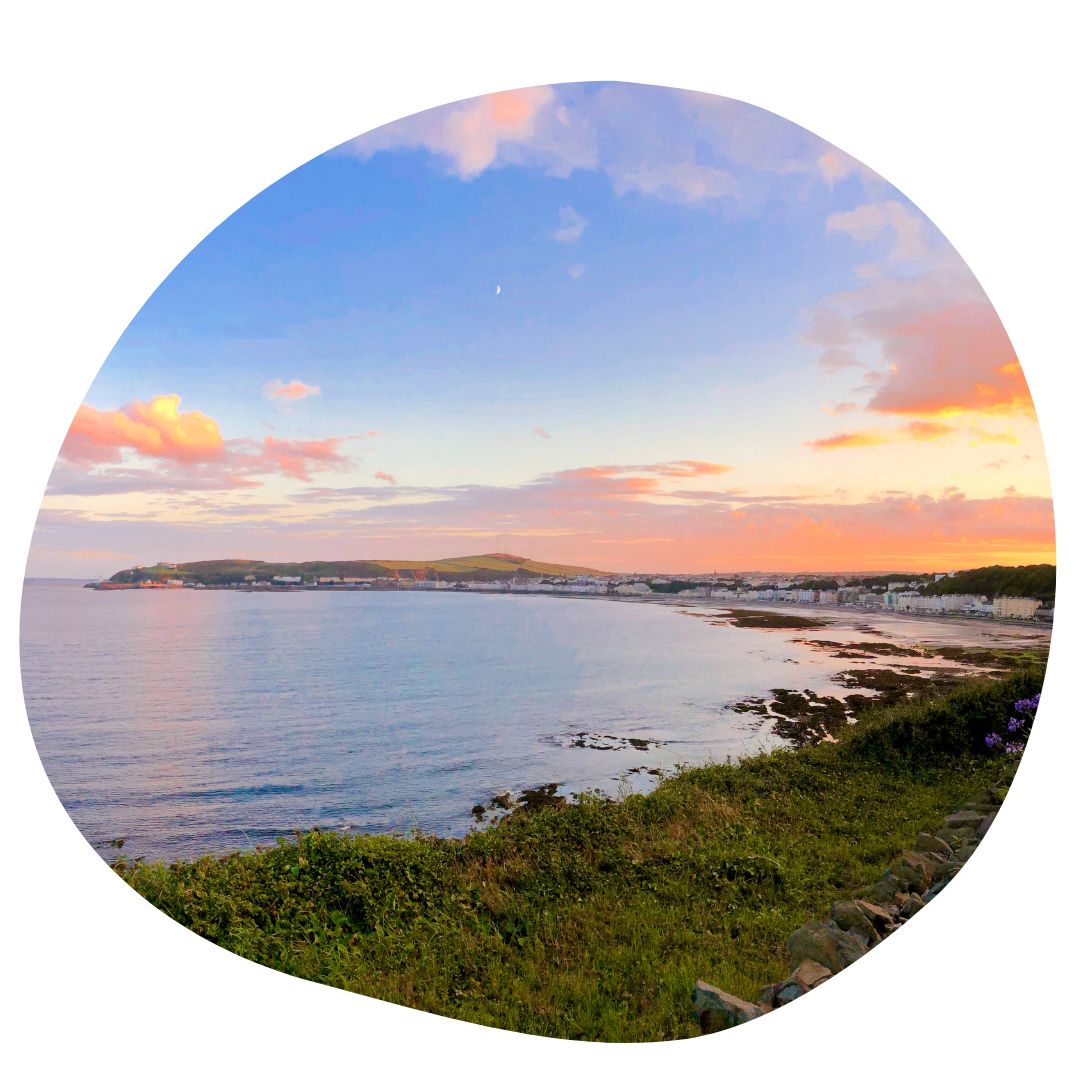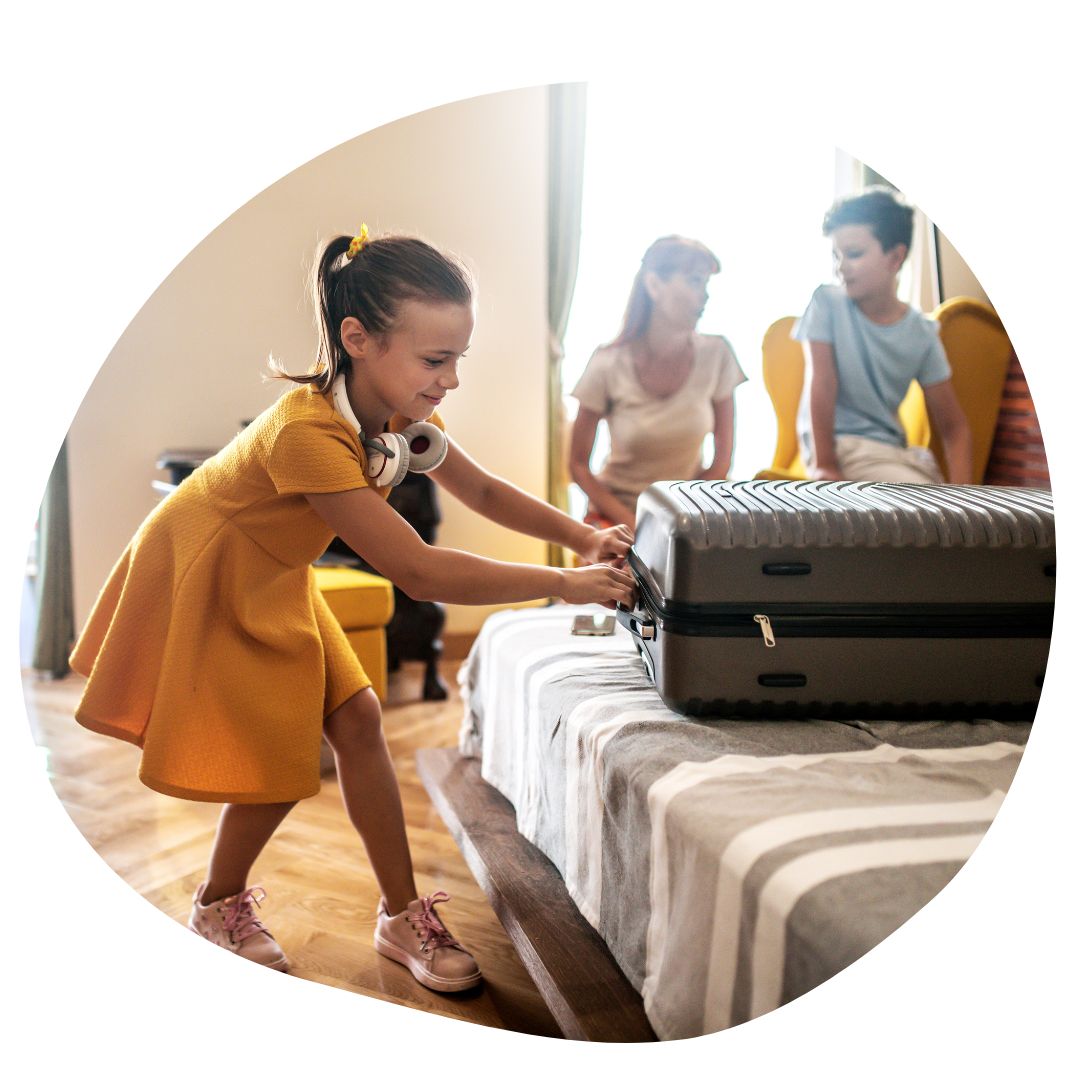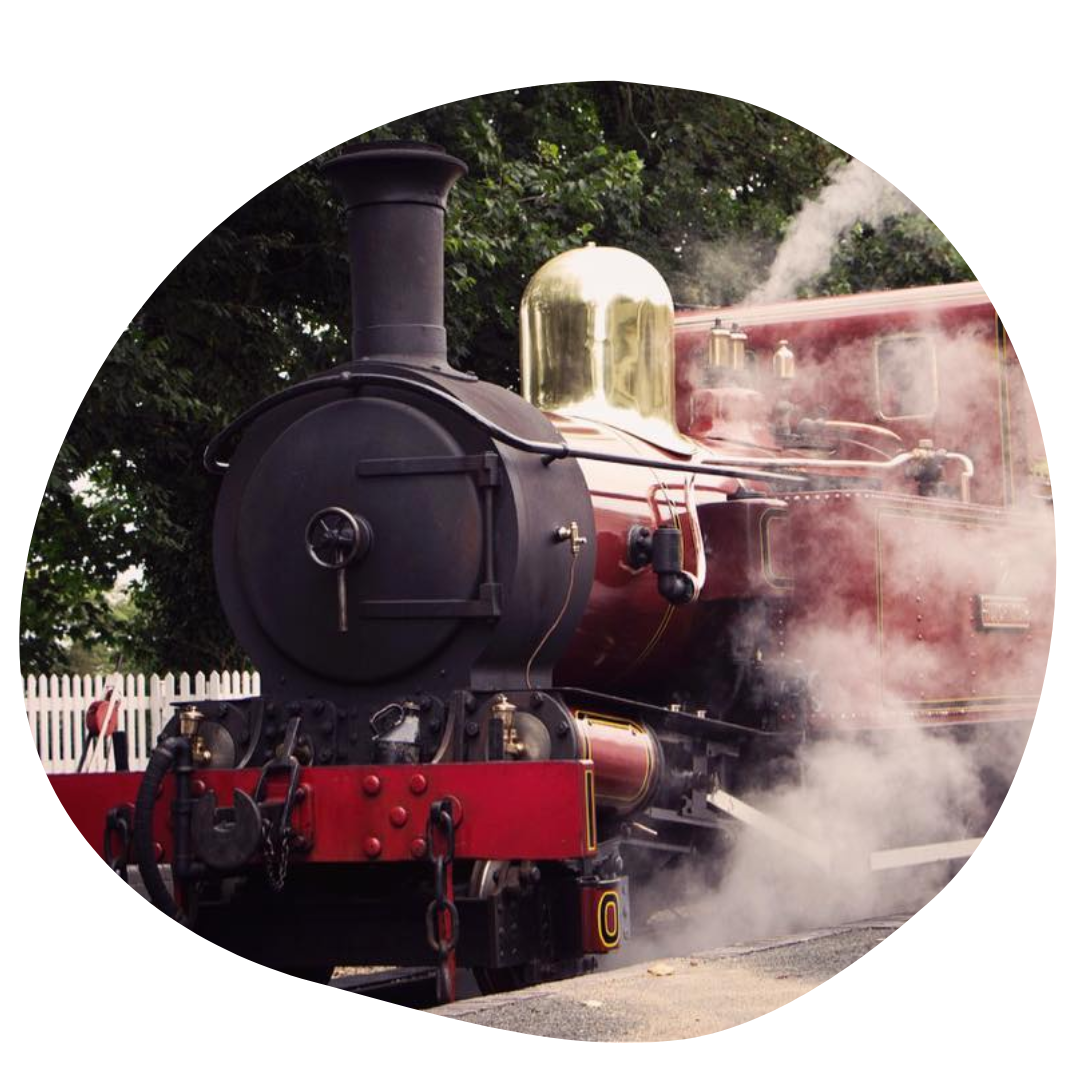 Activities for children ages 0-5
Tiring our babies and toddlers whilst they absorb all that is around them.
Ride on the steam train to visit the south of the island.
Curraghs wildlife park – From red pandas, wet lands, butterfly trails, wallabies, penguins and many more! Join along the sessions taking place in this wildlife park such as watching the wildlife park members feed the penguins. There is also a toy shop with many stuffed animals to bring with you home!
Walk along the Douglas Promenade or ride the horse tram and enjoy the view along the promenade.
Collect rocks and pebbles across the beaches. Some beaches which are worth a visit are Ramsey, Jurby, Dhoon, Port Erin and Port St. Mary.
Mooragh Park – A children's playground.
Feed the ducks – A pond found near the Douglas playground, on Governor's hill. These ducks love to be fed by locals and tourists with some delicious white bread.
Manx Fun Farm – Located in Onchan. There is a baby area for young babies and tots to play in.
The Sound – Walk around The Sound for some great views. Stop by the Sound Café for some lunch or a quick bite.
Activities for older kids
Keeping the older kids happy, entertained, and reducing the amount of times they ask for a screen or complain about being bored.
There are many activities for older kids on The Isle of Man.
Bowling and Leisure Centre – Located in Ramsey (North of the island).
Manx Fun Farm – Located in Onchan. Featuring laser blast, roller skating and bowling.
Curraghs wildlife park – Always worth a visit. Kids love to see all the animals  here which are all very well taken care of!
Peel Castle – Explore this castle where Christian missionaries and Viking warriors left their footsteps.
House of Manannan – Located in Peel. Manannan is the island's mythological sea god that is said to have thrown a cloak of mist to protect the island from vikings and other invadors. Explore the island's celtic, viking and maritime past here.
The Manx Museum – Located in Douglas. Explore artefacts and treasures that are unique to the Isle of Man.
Castle Rushen – Located in Castletown. Kids will love exploring the castle and finding out how the Kings and Lords of Mann lived.
The Great Laxey Wheel – Found in Laxey. This is the largest working water wheel in the world.
Point of Ayre – The northernmost point of the Isle of Man, you can also check out the lighthouse here.
Snaefell Mountain – The highest mountain on the Isle of Man. On a clear day six kingdoms can be seen from the top of Snaefell: Isle of Man, England, Ireland, Scotland, Wales and Heaven. Enjoy the tram ride here from Laxey and stop at the Snaefell summit café for a hot drink to warm up.
Niarbyl Bay – A great area to explore with hills and cottages. From here, one can spot sea birds, seals, and sometimes even basking sharks! There is also the Niarbyl Café close by.
Visit the Calf of Man – You can spot seals here. The Calf of Man Island is accessed by a small boat that operators from Port St Mary and Port Erin. This service is active depending on the island's weather conditions.
For the adventurous family:
Adventurous Experiences – Sea kayaking, coasteering, gorge scrambling, team building and family friendly adventures.
The Venture Centre – Offering kayaking, sea kayaking, canoeing, sailing, abseiling, gorge walking, coasteering, archery, and target shooting.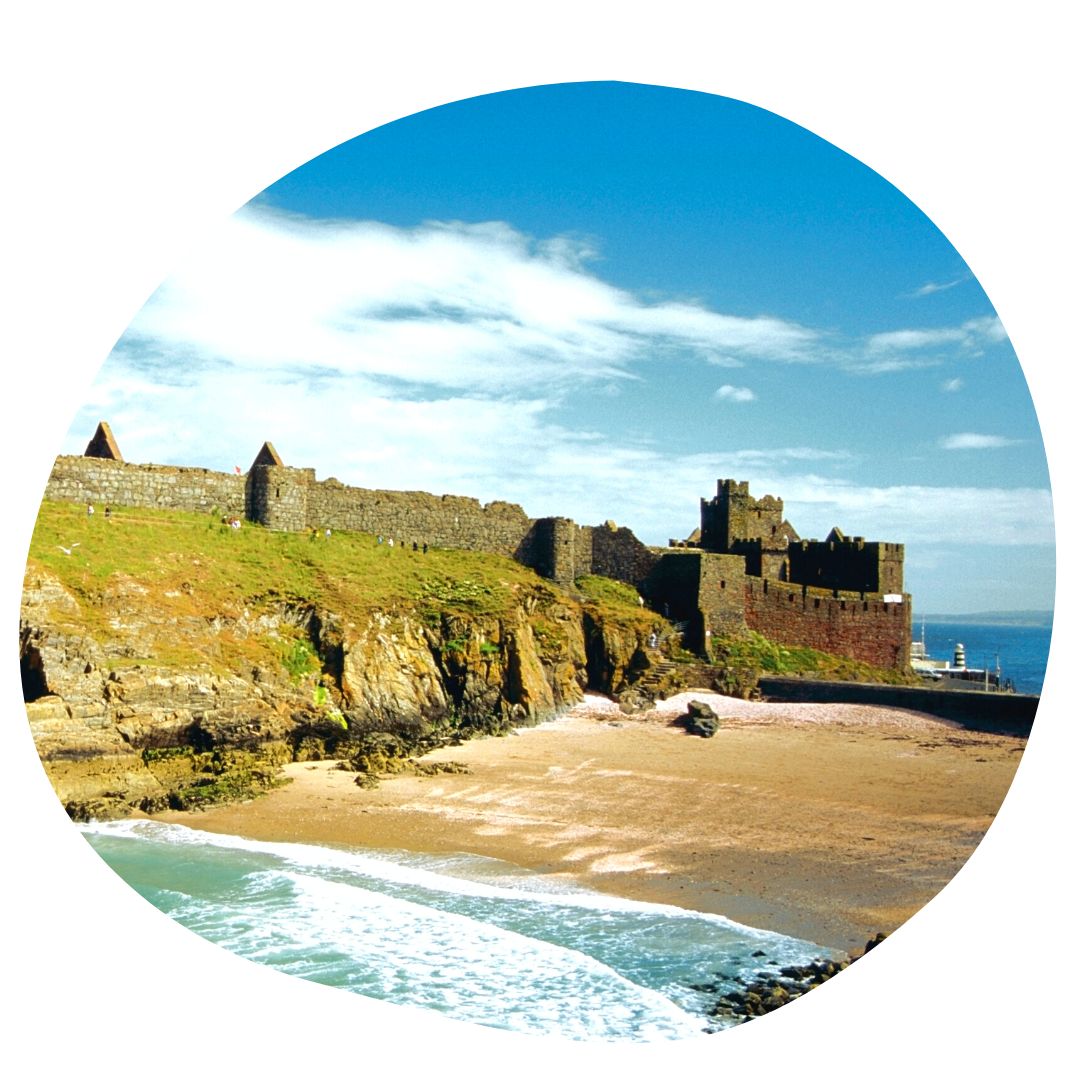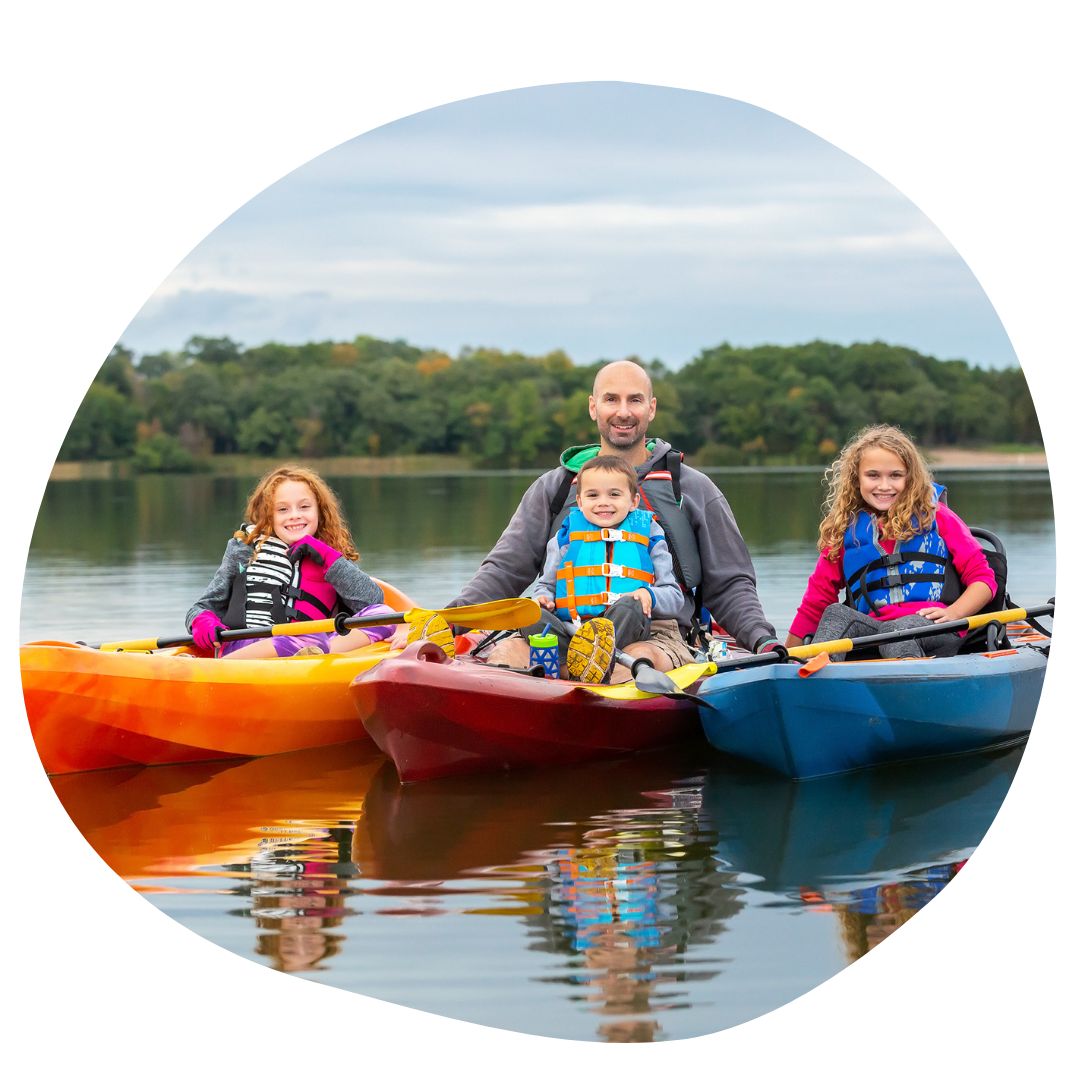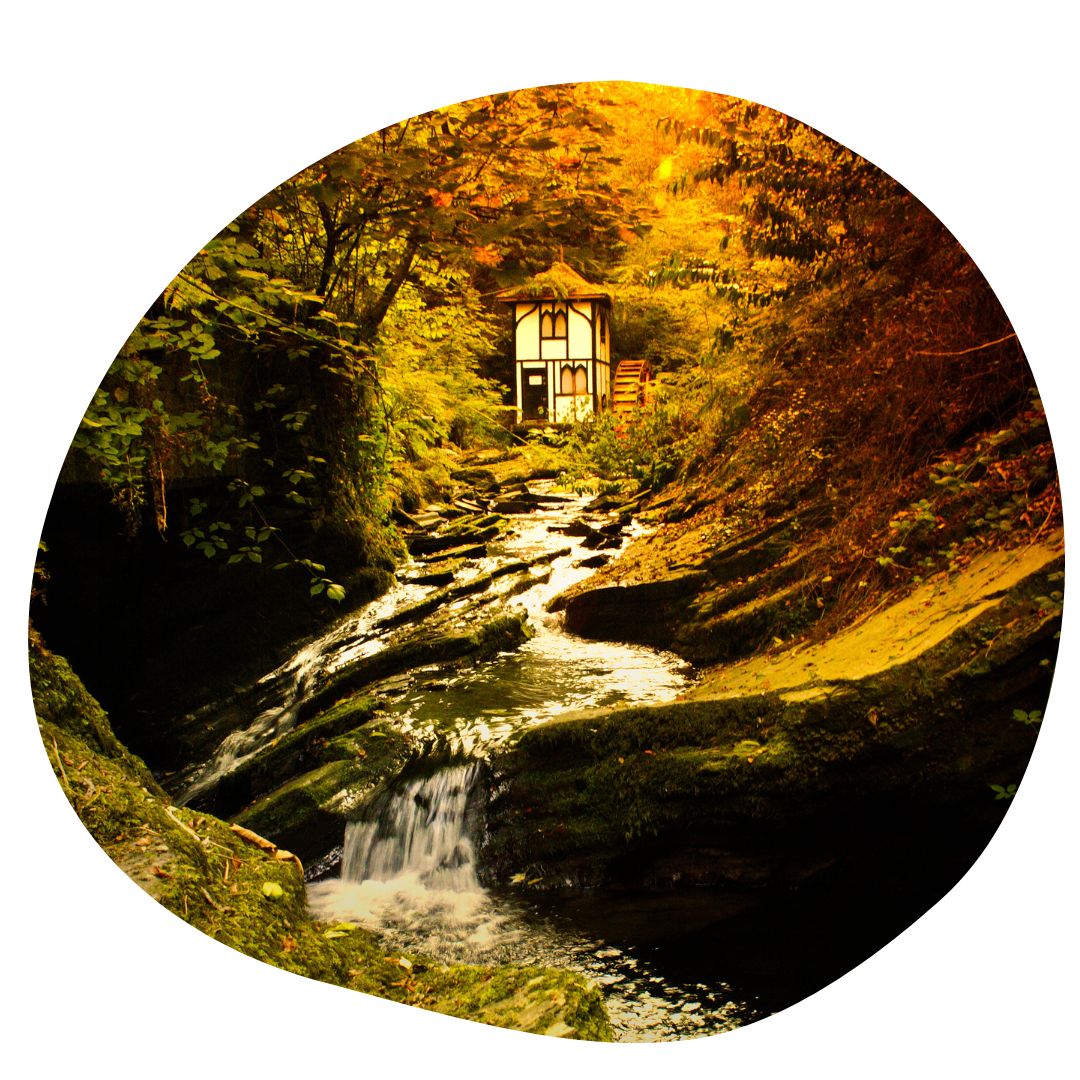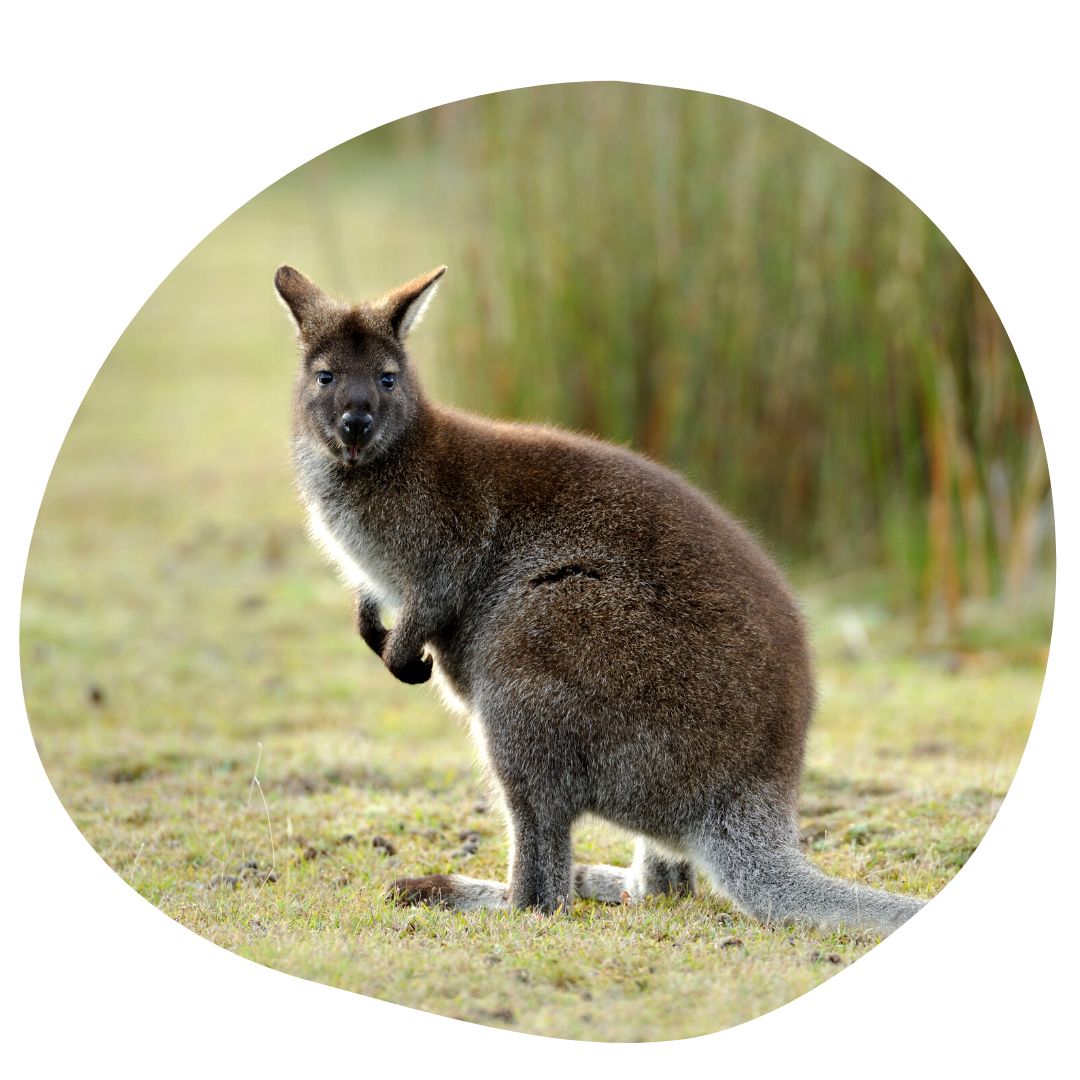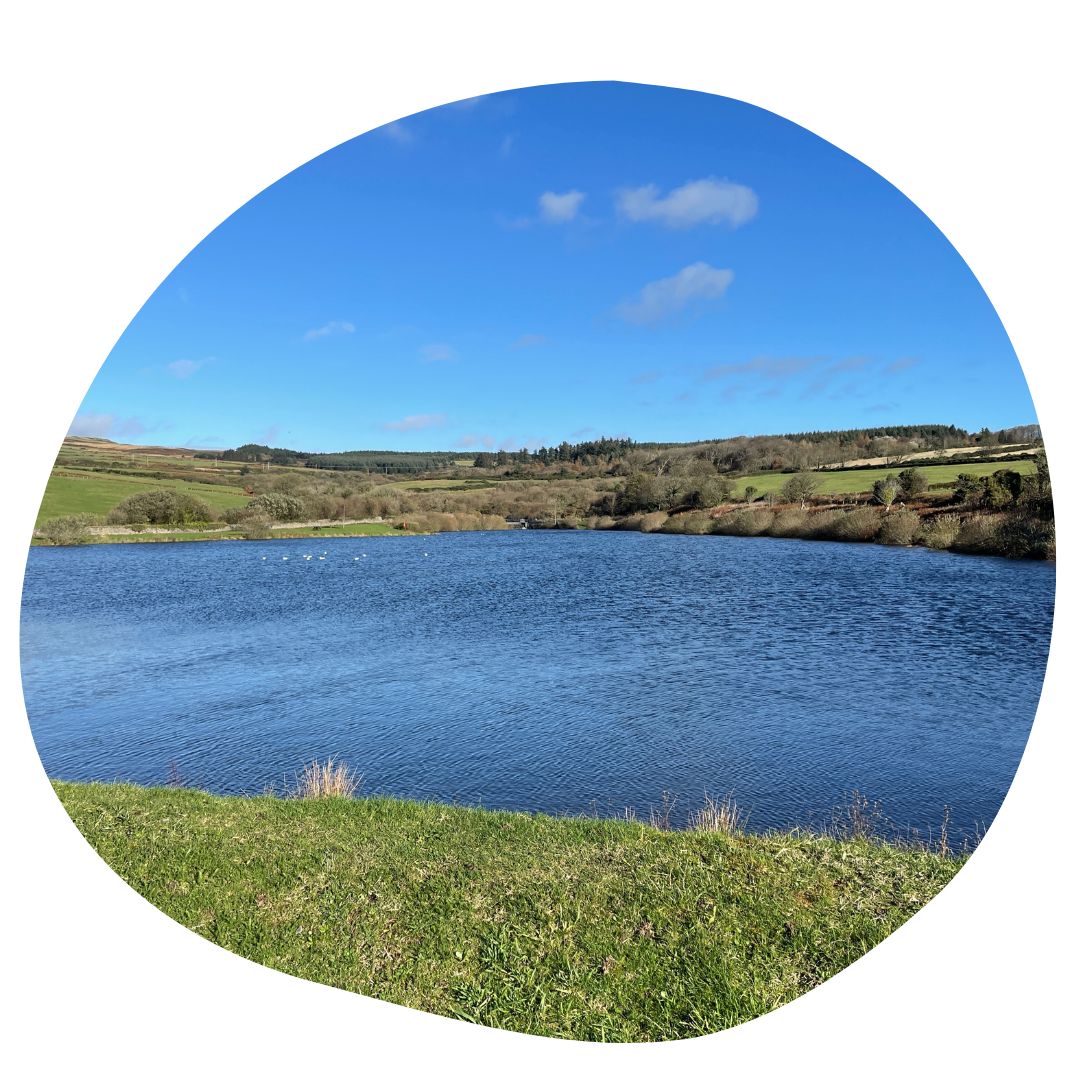 Glens, Plantations, Forests & Reservoirs
There are 18 mountain and coastal National Glens. These can be easily accessed by car with several being situated near the Manx Electric Railway, Steam Railway stations and on bus routes. Visiting these glens, forests and reservoirs, you will surely meet people walking their dogs too and quickly get to making some new Manx friends.
Glens:
Summerhill Glen – Located in Douglas, with beautiful trees and personalised fairy houses attached to tree trunks, fairy lights, and water streams.
Glen Helen – Located near St.Johns – With gardens, bridges and waterfalls.
Silverdale Glen – Located in Ballasalla. This also includes a children's playground.
Colby Glen – Located in Colby, this glen has beautiful waterfalls.
Elfin Glen and Claghbane Woods – Located in Ramsey. This is a great walking spot.
Bishopscourt Glen – Located in Ballaugh. This glen is full of history.
Dhoon Glen – Located close by to Ramsey. It has the highest waterfall on the island. You could also make your way down to Dhoon beach.
Ballaglass Glen – One of the most beautiful glens you'll get to see on the island.
Groudle Glen – Located in Groudle. Spot the water wheel there and the wooden engraved wizard.
Tholt y Will – Located along the mountain stream.
Laxey Glen – Located in Laxey, featuring a mini Laxey wheel.
Bradda Glen and Milner's Tower – Located in Port Erin.
Glen Mooar and Spooyt Vane Waterfall – Located in Kirk Michael.
Plantations & Forests:
Conrhenny Community Woodland – Enjoy a walk in this plantation. Spot the sheep in the nearby fields.
Archallagan Forest in Foxdale – Popular amongst mountain bikers, horse riders and walkers.
Axnfell Forest in Laxey – Offering some great views.
South Barrule Forest in Foxdale – One of the most popular forests on the island.
If you're visiting the Ballaugh wildlife, you may also be able to spot some wildlife wallabies there!
Reservoirs:
Ideal for walking, fishing and other recreational activities.
Sulby Reservoir
Ballure Reservoir
Kerrowdhoo Reservoir
Clypse Reservoir
Cringle Reservoir
Baldwin Reservoir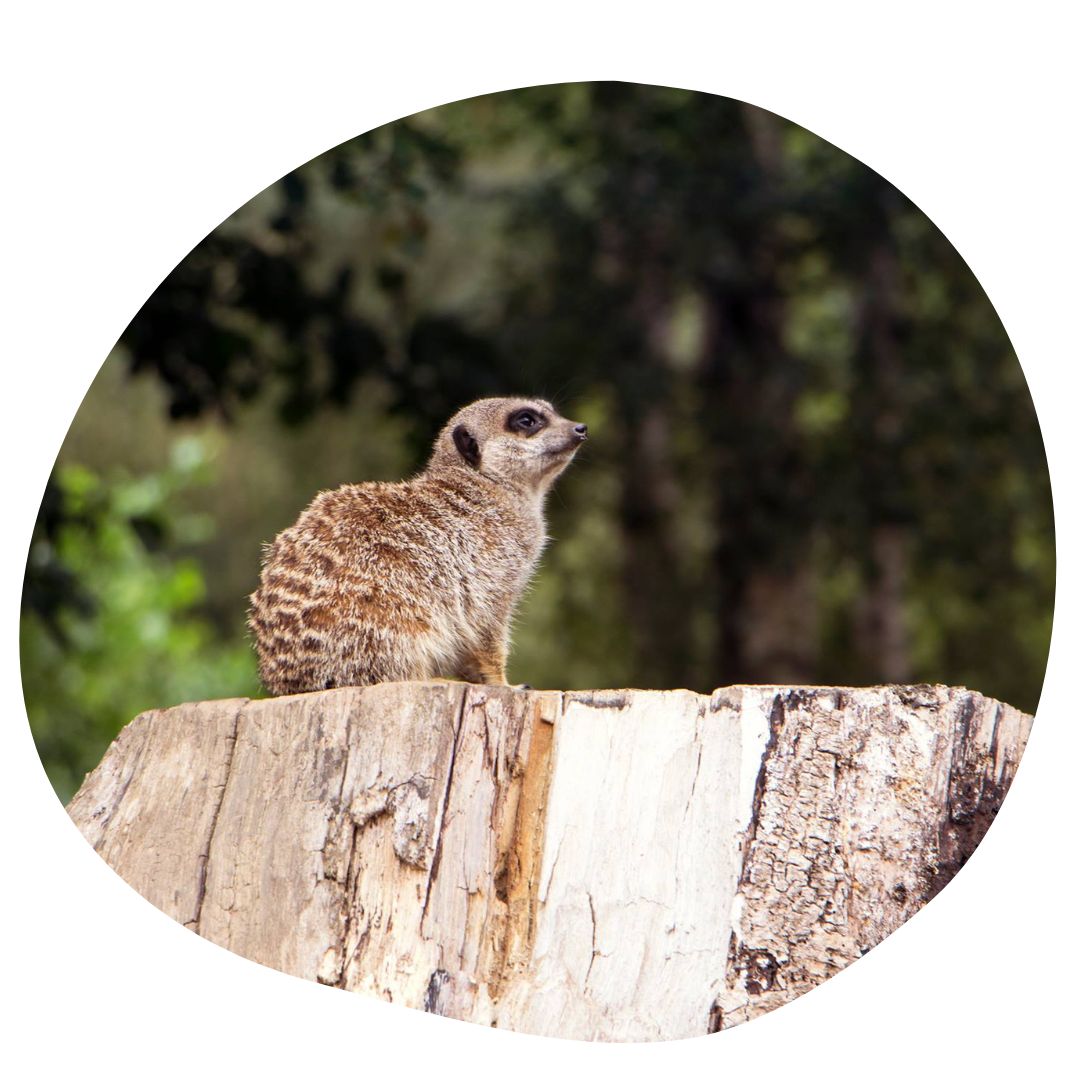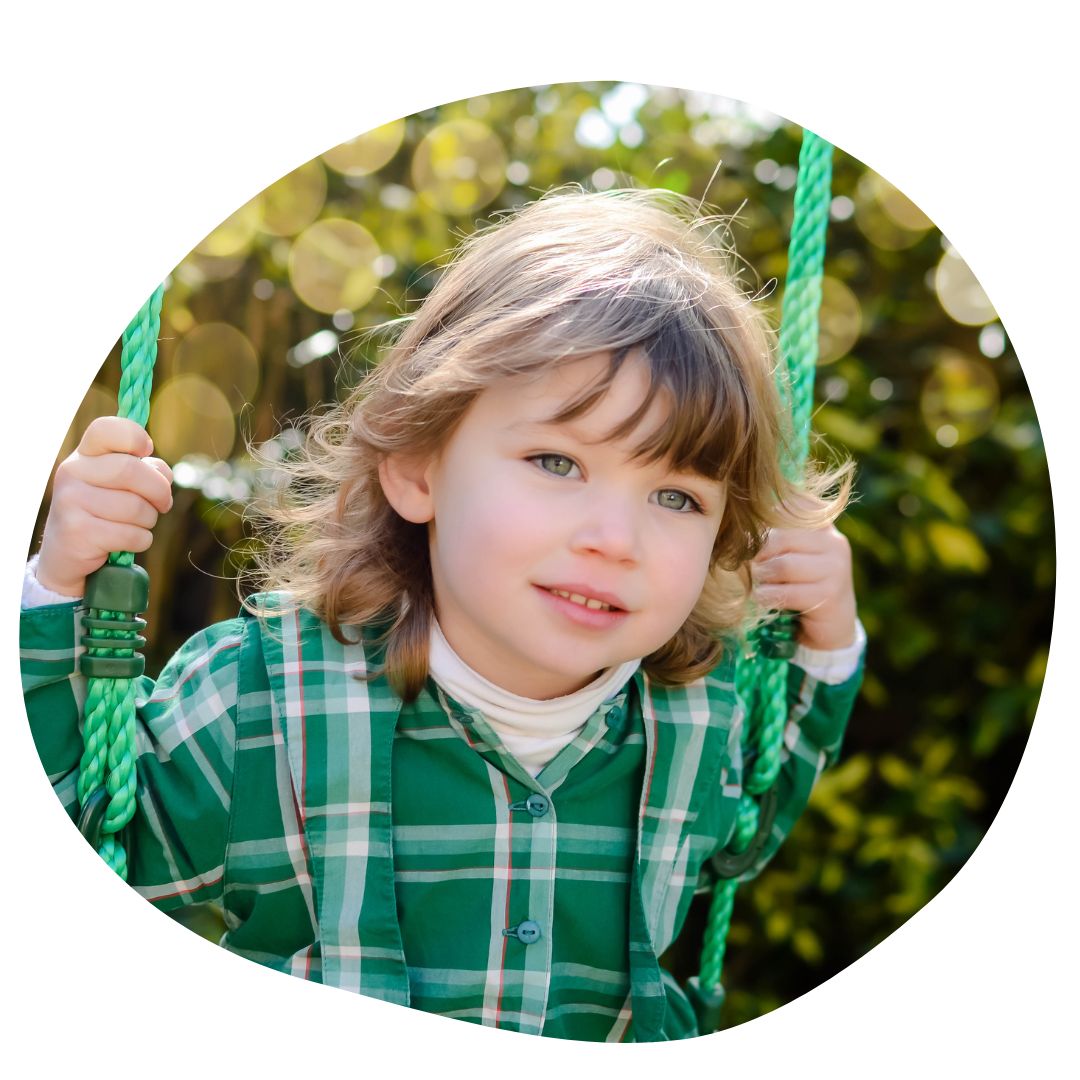 Parks & Playgrounds
Tiring our babies and toddlers whilst they absorb all that is around them.
Mooragh Park in Ramsey – A lake, golf course, and a children's playground.
Douglas Playground – Located on Governor's Hill. There is a pond with ducks just by the playground.
Castletown Playground – Located just outside the steam train stop.
Onchan Pleasure Park – With a large children's playground and go karting. The Dance Factory and Jump Zone are also areas in this park.
Silverdale Glen – Located in Ballasalla, with a children's playground, café and boat lake.
Dragon's Castle – An indoor play, located in Douglas for the little explorers to jump, climb, slide and swing.
Curraghs wildlife park – Wetland wildlife, butterfly trails, lynx, red pandas, penguins. There is also the Curraghs wildlife park café.
Silly Moos Campsite – Located near Ramsey. It's the ideal place to go for a walk, hike or trail. If you're visiting in Summer, there are many events going on here to keep the kids entertained: from the play area, to riding on tractors, giant lego, badminton and football.
Home of Rest for Old Horses – Find out what happens to the tram horses after they retire. This sanctuary offers the horses a happy place for the rest of their years.
Kiddin' Chaos – If you're visiting at spring, go check out the several goats on this farm. The little ones can help out to collect the hens' eggs.
St Marks Country Park – Spend a fun day here for all the family. See many different animals from Shetland ponies, donkeys, goats, and wallabies.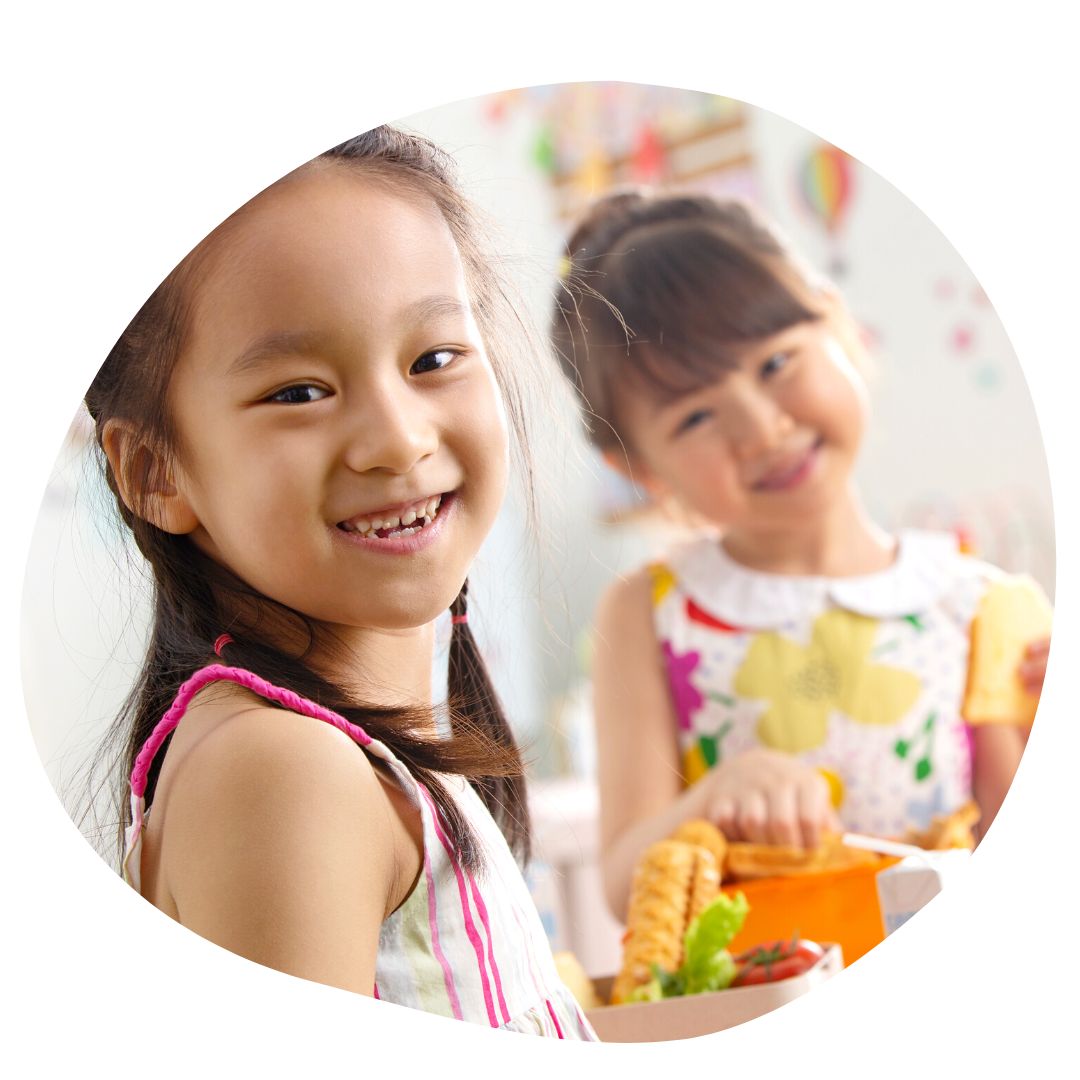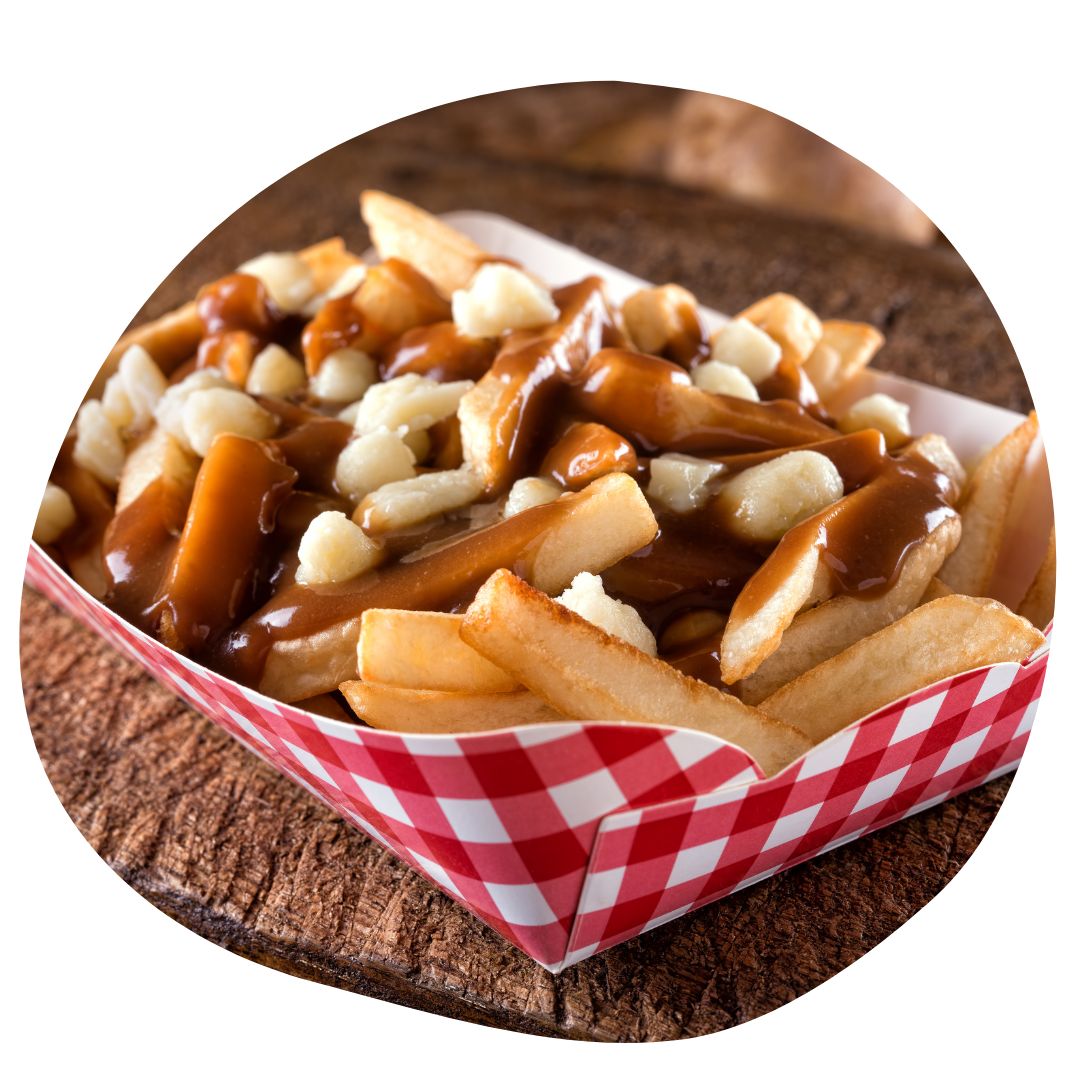 Family-friendly cafés & restaurants in The Isle of Man
Top family-friendly cafés and restaurants:
The Sound Café – Stunning views, offering both indoor and outdoor seating – whilst there, get a treat of Davidson's Manx ice cream – the best ice-cream on the island.
The Summit Café – If you're heading to Snaefell mountain, then this is a must.
The Victory Café – Casual dining, you can also have lunch on a sofa. This is also a dog friendly café .  You can also visit the shop, museum and small theatre once here. Kids may find it cool to leave their name written on the restaurant's entrance wall too!
The Ticket Hall – Stop for breakfast here before taking the steam train or visit on a Sunday lunch. What is cool about this café, is that breakfast can be served on a shovel. Kids may find this cool.
Creg-Ny-Baa – A great viewing spot of the TT course. It's also a family-friendly pub that caters for everyone with menus for children, seniors, and gluten free.
The Creek Inn –  A family-friendly harbour side pub in Peel, with live music. Perhaps it wouldn't be the best option for babies (if you're looking for a more tranquil place).
The Cupcakery Bakery and Tea Shop – Sit in or take out. Kids simply love it here. This shop also offers cupcake decorating classes.
Just Pizza and Pasta – A wonderful casual Italian restaurant on the Douglas promenade.
Good Stuff – Located in Ramsey. It also has some good stuff on the children's menu.
The Cat with No Tail – Located in Douglas. It has an outdoor playing area too. If you feel like having a quick drink before going to the restaurant, you can stop by the bar, which is just one door away from the restaurant.
The Dining Car Pullman style fine dining can be experienced on the Isle of Man Steam Railway's restored Dining Car. When visiting, check out which events are happening on the dining car to book your spot!
And for everyone who loves fish and chips, sausages, baps, then you'll surely must visit a chippy on the island such as Port Jack's Chippy, and Peel Fisheries Chip Shop. A quirky dish at the chippy would definitely be the chips, cheese and gravy. If you're having this, do get ready for a messy but delicious meal!
How to Get Around in The Isle of Man
Transportation on The Isle of Man is very family-friendly. Bus drivers and conductors are always ready to help you out with a smile.
If you plan to move around in all the means of transport that the island provides, then you should look at purchasing the Go Explore Card from the Sea Terminal in Douglas.
The Isle of Man offers several different transportation services from Electric Trams (that take you to the North of the Island), The Steam Train (that allows you to discover the South of the island), the Horse Tram (to cross the promenade in Douglas), busses and taxis.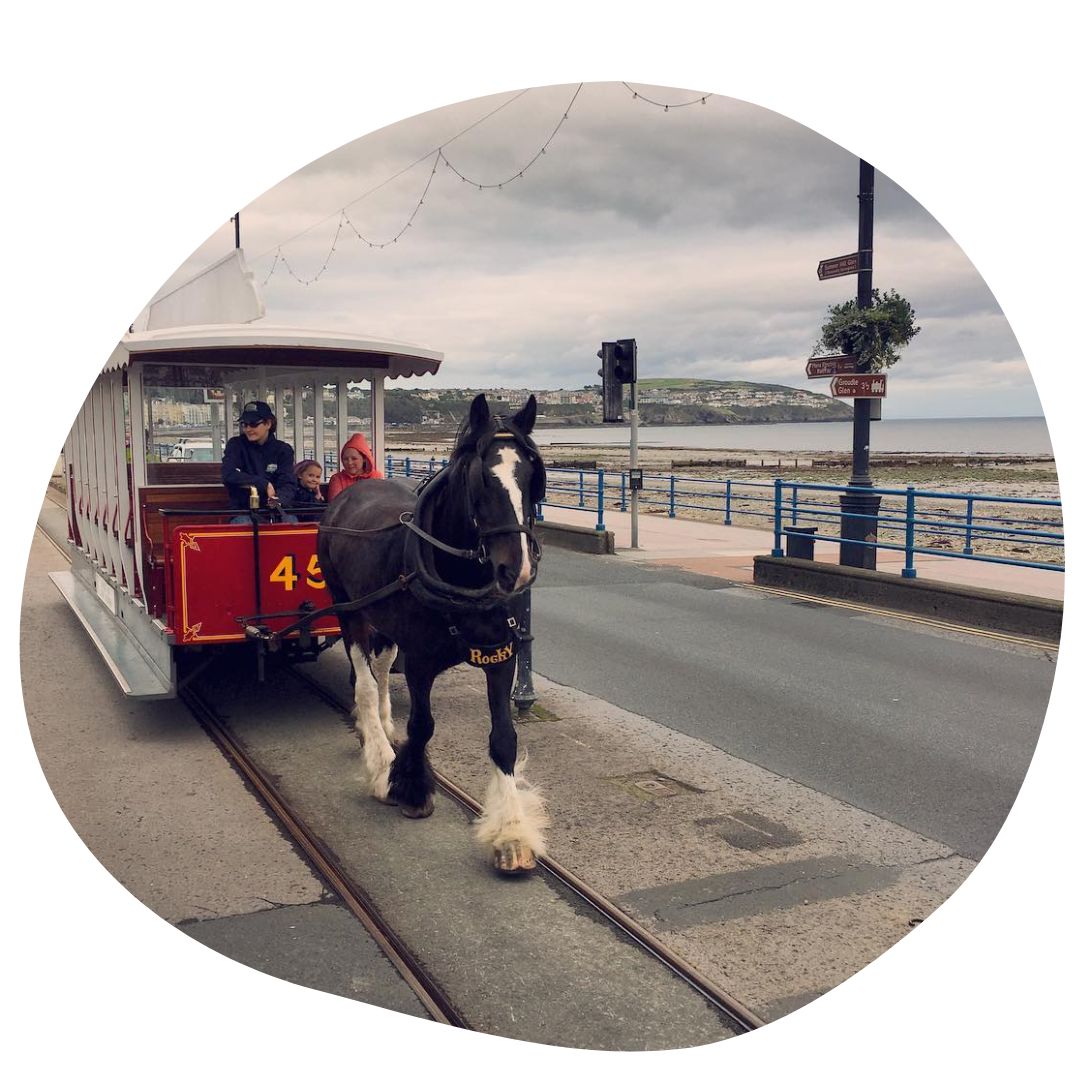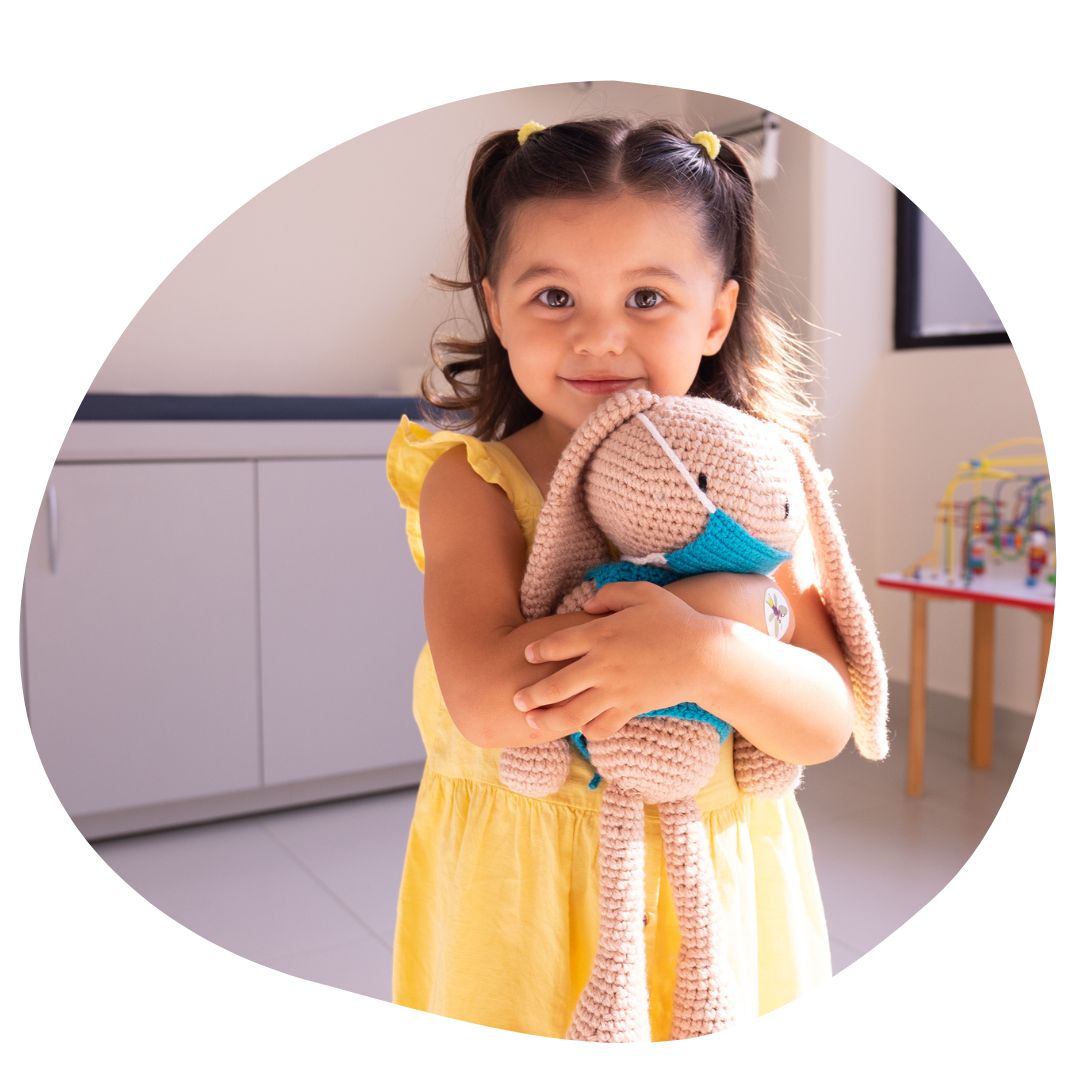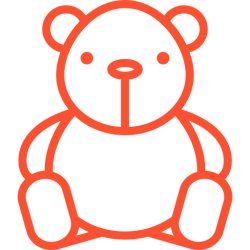 Toy Shops in The Isle of Man
In Douglas, there is a whole street (Strand Street) dedicated to shops, amongst which you will spot some toy shops.
Our favourite children's toy shops are:
Find out more about various shops in The Isle of Man at Visit Isle of Man Shopping.
Carry with you a waterproof jacket and wear waterproof shoes. It can get muddy in some glens and forests, if you plan on visiting those on rainy days.
If you're lucky once on the island you may even get to spot a wild wallaby or a Manx cat. The Manx cat is particular because it has no tail.
TRAVEL TO THE ISLE OF MAN
Book Now