Stockholm is a child-friendly city, offering many attractions and activities for kids. Distances in Stockholm are quite short and transport is efficient. We've compiled a list of the best things to do with kids in Stockholm. Check it out here below!
Best things to do with kids in Stockholm
Activities for young kids ages 0-5 years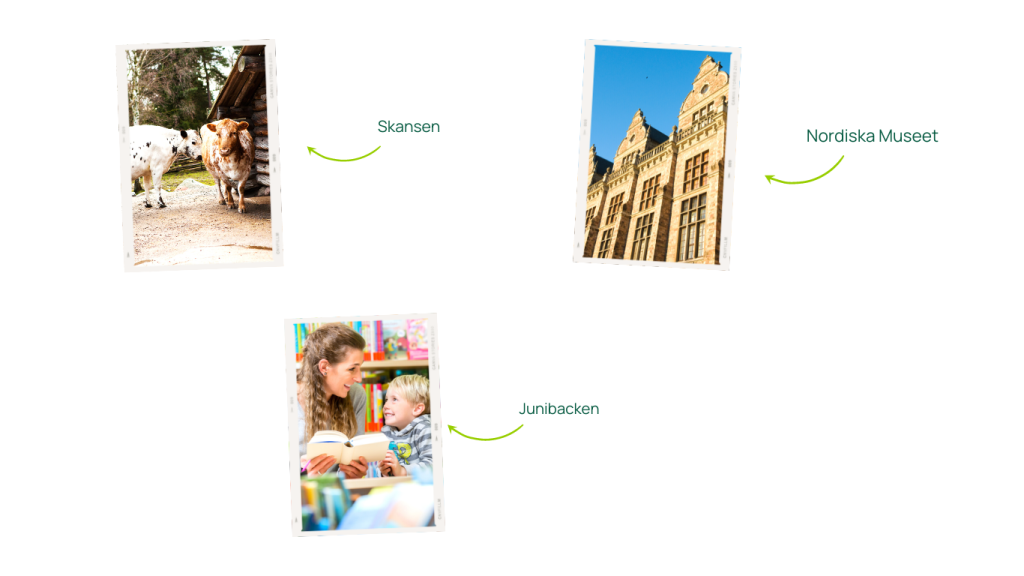 Activities for older kids
Keeping the older kids happy, entertained, and reducing the amount of times they ask for a screen or complain about being bored.
Parks & Playgrounds in Stockholm
Top parent recommended parks:
Humlegården and Nytorgsparken – These are both nice parks which you will find in the centre.
During summer Hagaparken is nice too. Bring along a blanket and enjoy the surroundings.
If you want to know more about where to eat, where to stay, and how to get around in Stockholm with kids, get the full family-friendly Stockholm travel guide.
For a tantrum free holiday, head to our booking with kids for more tips, support and family friendly travel guides. Check out our most loved travel gear from brands we trust.