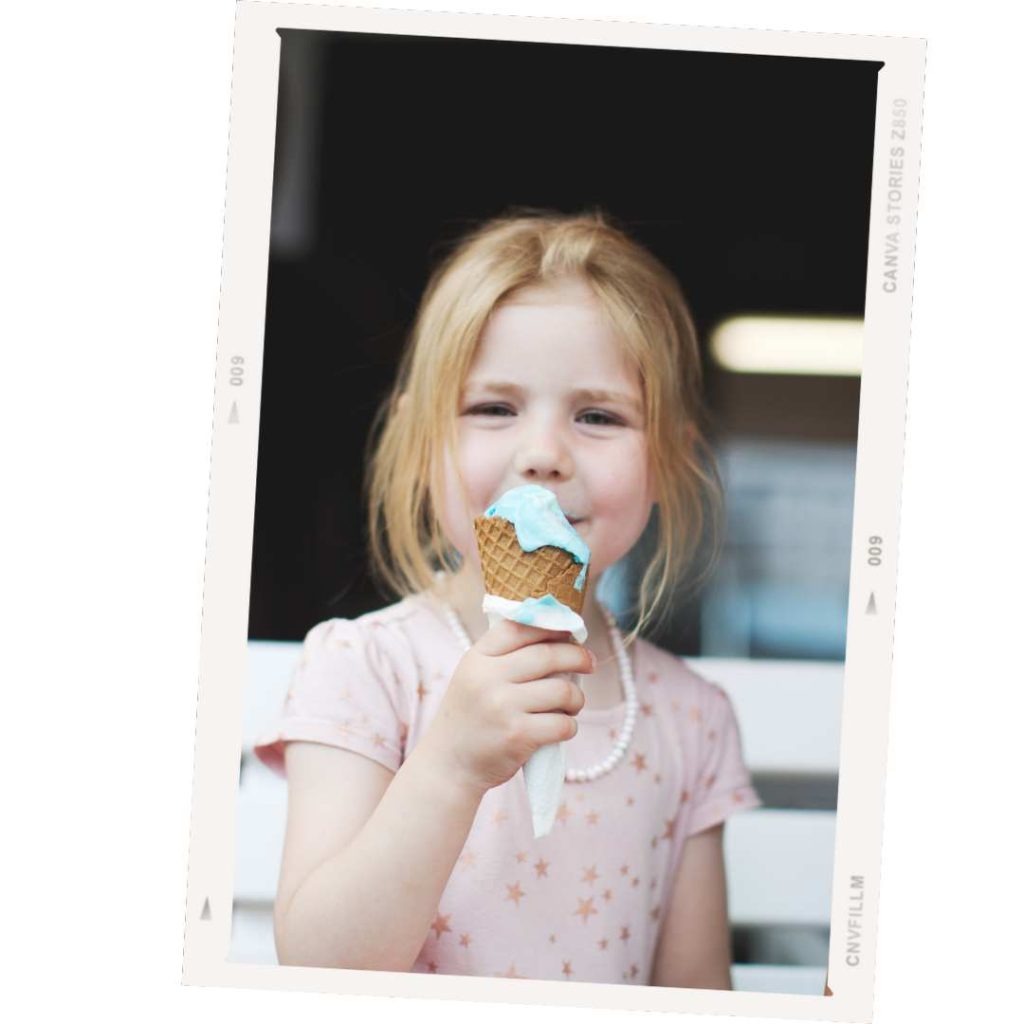 There's nothing quite like indulging in a sweet and creamy treat like ice-cream. There are plenty of places to grab delicious ice-cream with your children in Wellington. In this article, we'll explore the best places to enjoy ice-cream in Wellington, where you and your little ones can cool off and satisfy your sweet cravings.
Chocolate. Vanilla. Yuzu olive oil. Deer milk cardamom. Curry, coriander, and confit mushrooms. All the classic gelato flavours, right? Gelissimo has become famous for its indulgent frozen treats made with the best local ingredients and organic Zany Zeus milk. The classics like chocolate and strawberry sell in spades from their two waterfront locations, but it's the Yum Yum – made with Fix & Fogg peanut butter, salted caramel and dark chocolate – that's been the biggest seller, and deinitley a must try.
Zelati made their bespoke flavours for top restaurants across Wellington for many years before opening a dessert café on Left Bank. Using only real, premium ingredients including fresh milk and cream and fresh fruit, Zelati pasteurise, age, infuse and churn each delightful batch of their gelato from scratch. The seasonal gelato menu includes favourites like rhubarb cinnamon gelato (it tastes just like rhubarb crumble), saffron rose, malted milk plus vegan flavours like pineapple plum sorbet, Fix & Fogg peanut butter, and coconut and purple kumara – a Kiwi twist based on the Philippine 'Ube' or purple yam.
With locations on Courtenay Place, Cuba Street, and the waterfront (by TSB Arena), you're never far from a scoop of Kaffee Eis gelato in the capital. Since first opening a small ice-cream shop on Oriental Parade in 2004, Kaffee Eis has built a reputation for high-quality gelato. In a city that loves ice-cream, Kaffee Eis has become a favourite for their modern fusion of New Zealand and European gelato flavours and their excellent Mojo espresso coffee (affogato, anyone?). Locally owned and operated, Kaffee Eis (pronounced "café ice"), which means coffee and ice-cream in German, reflects the Austrian roots of the founder, Karl Tiefenbacher.
Ice-cream is taken to another level at small-batch, big flavour ice-cream parlour Duck Island on Cuba Street. Step into a pastel pink dream where the ice-cream tastes as good as it looks. Duck Island has over 50 flavours on rotation, from creative favourites like peanut butter cookie dough, lolly cake and fairy bread, to more seasonal and experimental options like raspberry coconut and coriander or smoked almond with toasted marshmallow. If you've got special dietary requirements, Duck Island has you covered. Many of their flavours are dairy free and vegan, and they've got loads of gluten free and allergy considerate options.
Wellington eatery Field & Green make over 12 different ice-creams and sorbets at their Wakefield Street restaurant. Made with egg yolks and cream, chef and co-owner Laura Field prefers her ice-cream to be not too sweet and have bold, brassy flavours that don't hold back. Try spicy stem ginger, tangy marmalade (made with their own house-made Seville marmalade), or fragrant saffron and cardamom. A perfect little something at the end of your delicious Field & Green meal, or pop in for an ice-cream to take out.
Head down to the seaside for a classic ice-cream (with real fruit during warmer months), or a crazy crocshake. Crocshakes are like no milkshake you've ever experienced before. They are not bound by the top of their cup – they expand upwards and outwards, defying gravity with sculptural sweet treats and delectable delights stacked high. A word from the wise: don't wear your best white t-shirt when you're planning to take on a Crocshake.
Wellington is home to some of the best ice-cream spots in New Zealand, with plenty of family-friendly options to choose from. From classic flavours to exotic creations. Whether you're strolling through the city or exploring the coastline, make sure to stop by one of these top ice-cream shops for a refreshing treat.
Find out more about visiting Wellington with children in our free guide.
Head to Booking with Kids for more tips, support and family friendly travel guides. Check out our most loved travel gear from brands we trust.