Are you planning a family trip to the beautiful town of Taormina in Sicily? Well, you're in for a treat! Taormina is not only a stunning destination but also offers a plethora of exciting activities for kids. From ancient ruins to scenic beaches, this charming town has something for everyone. Let's dive right into the top 10 things to do in Taormina Sicily with children!
1 | Visit the Greek Theatre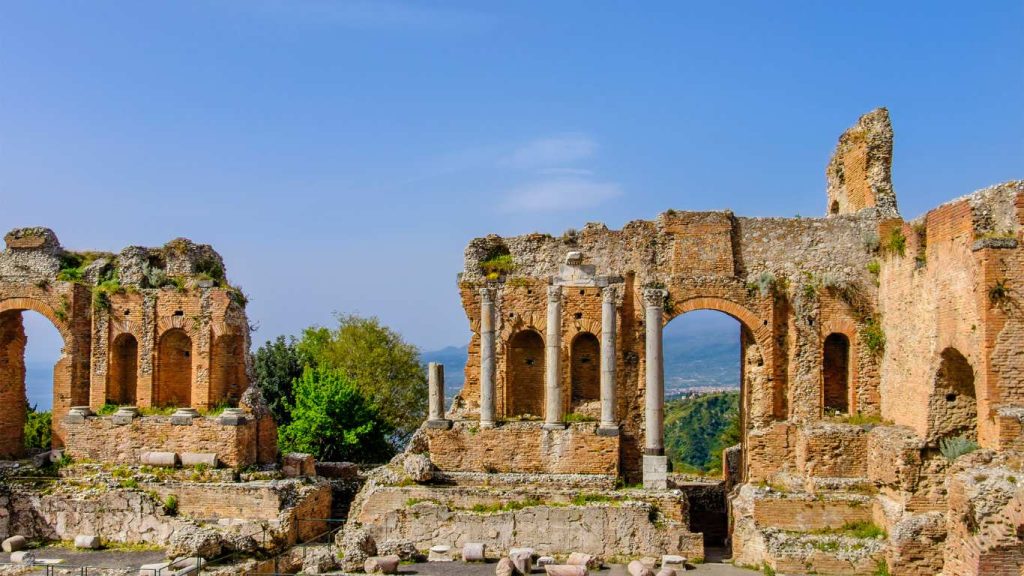 Step back in time and explore the ancient Greek Theatre in Taormina. Your little adventurers will be amazed by the magnificent architecture and stunning views of Mount Etna. Who knows, they might even feel like they're in an episode of their favorite historical drama! You can visit on your own, with a tour guide, or attend an event like a concert too.
2 | Take the Cable Car to the Beach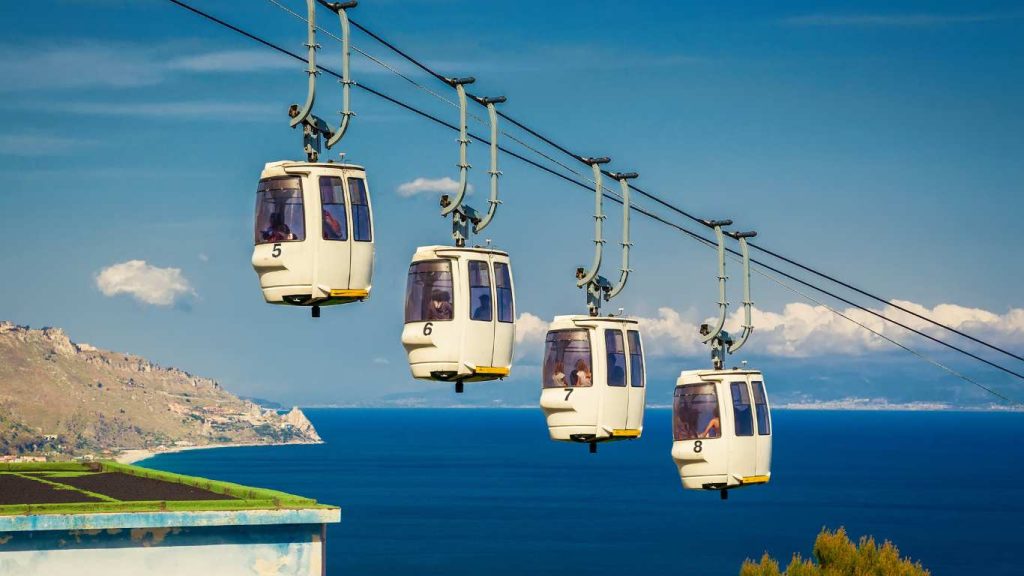 Get ready for some fun in the sun! Hop on the cable car and descend to the beach below. The Taormina cable car runs between Taormina (via Luigi Pirandello) and Mazzarò. The panoramic ride will thrill both kids and adults alike, offering breathtaking views of the coastline.
3 | Explore Isola Bella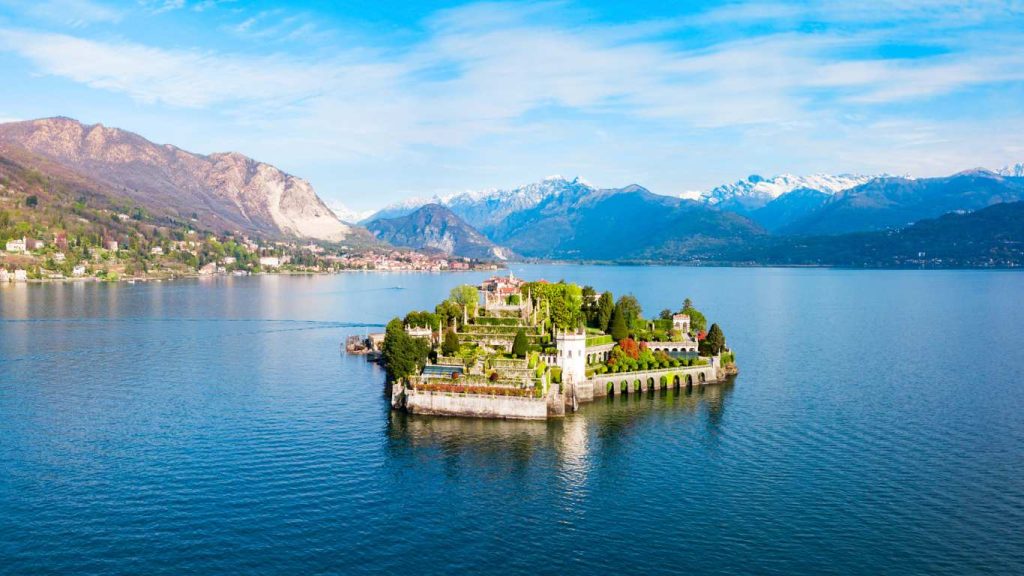 Isola Bella, a small island near Taormina, is a true gem. Take a leisurely stroll along the pebbly beach, admire the crystal-clear waters, and discover the island's unique flora and fauna. Kids will love hunting for seashells and splashing in the shallow waters.
4 | Take a Boat Trip along the Coast from Mazzarò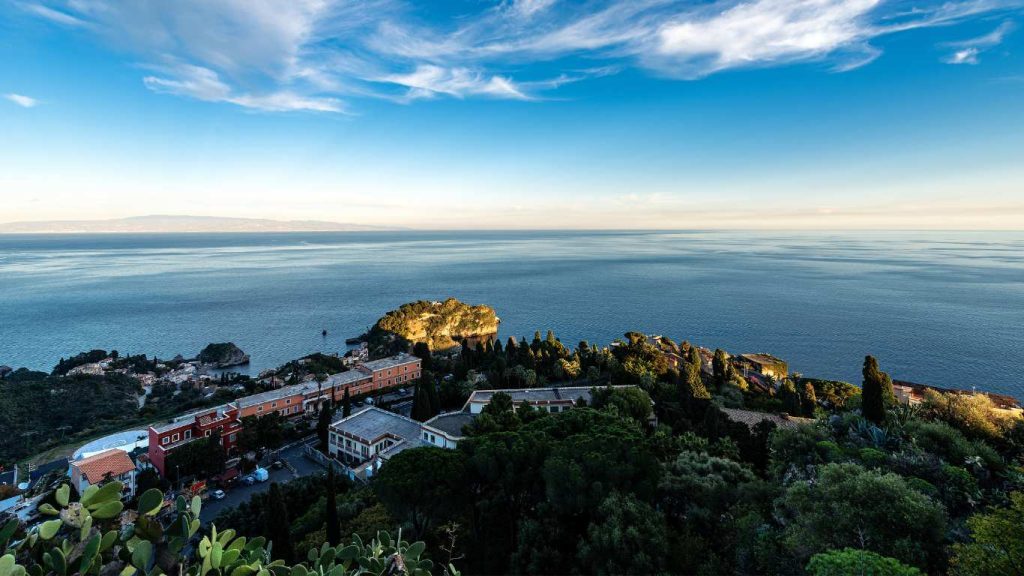 Take a boat trip along the picturesque coast from Mazzarò. Marvel at the stunning cliffs, hidden coves, and azure waters. Some tours even offer snorkeling opportunities, allowing your little ones to explore the vibrant underwater world.
5 | Walk to the Giardini della Villa Comunale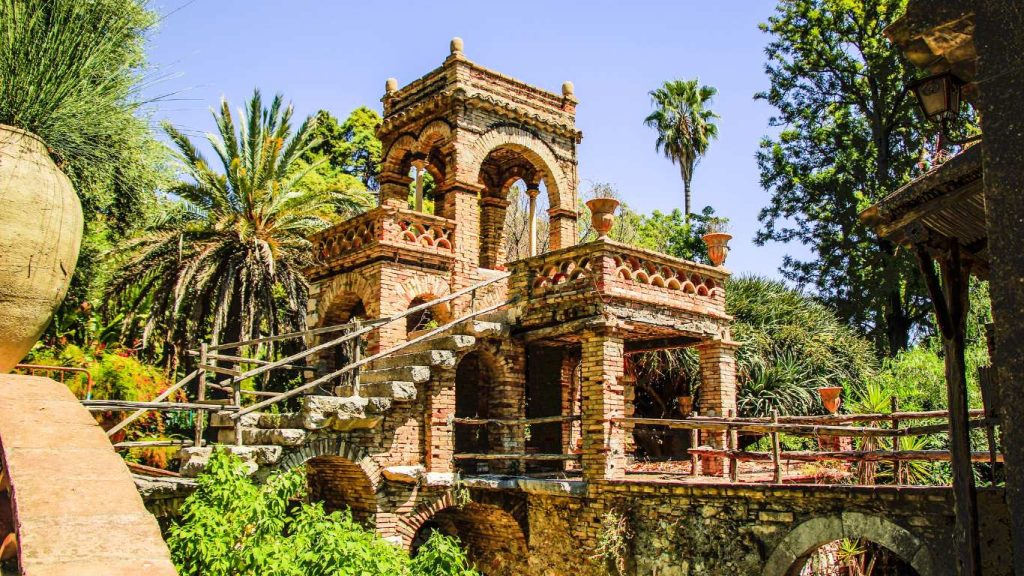 Need a break from the bustling town center? Head to the Giardini della Villa Comunale, a charming public garden filled with lush greenery and vibrant flowers. Let the kids run wild, have a picnic, or simply relax while soaking up the tranquility of this oasis. You will also find beautiful views at the edge of the gardens.
6 | Check out the view from Piazza IX Aprile
Once you reach Piazza IX Aprile, make sure to gaze upon the breathtaking view it offers. With sweeping vistas of the sea and the towering Mount Etna in the background, it's a sight that will leave your family in awe. Don't forget to snap some memorable photos!
7 | Stroll Corso Umberto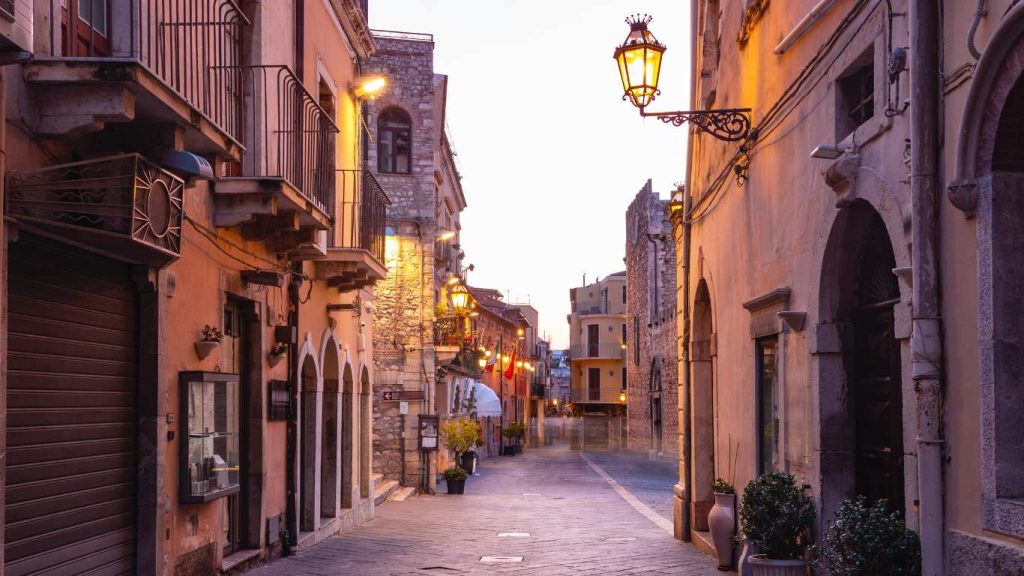 Taormina's main pedestrian street, Corso Umberto, is a haven for shoppers and culture enthusiasts. Take a leisurely stroll along this charming avenue, lined with boutiques, artisanal shops, and cafes. It's a great opportunity to pick up souvenirs or enjoy some retail therapy.
8 | Stop at the Piazza del Duomo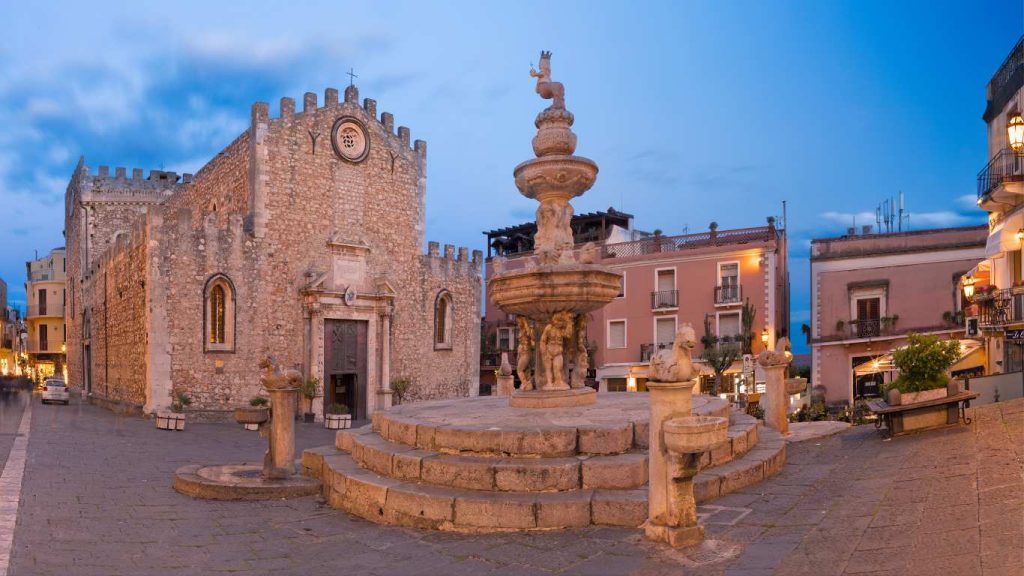 Make a stop at the Piazza del Duomo, Taormina's central square. Admire the magnificent Duomo di Taormina and soak up the vibrant ambiance of this historic area. The fountain in Piazza del Duomo steals the show. And once there, grab a gelato, sit on a bench, and watch the world go by. Bliss!
9 | Stop for a Granita and a Brioche at Bam Bar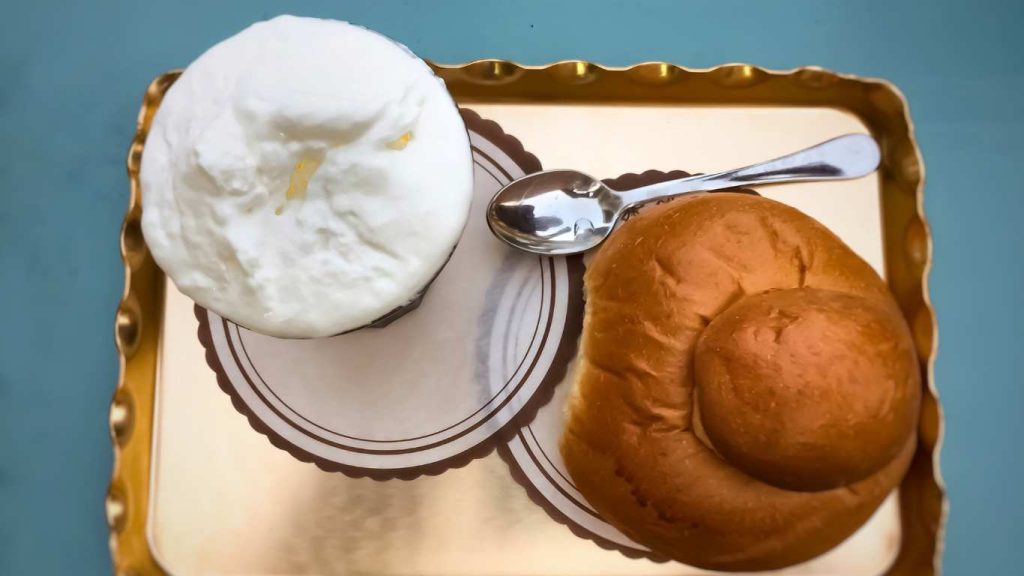 Time for a tasty treat! Treat the whole family to a refreshing granita and brioche at Bam Bar. This local place serves up a delicious array of flavours, from traditional lemon to exotic tropical delights. It's the perfect way to cool down on a sunny day!
10 | Eat Cannoli at Fanaberia Cafe Gelateria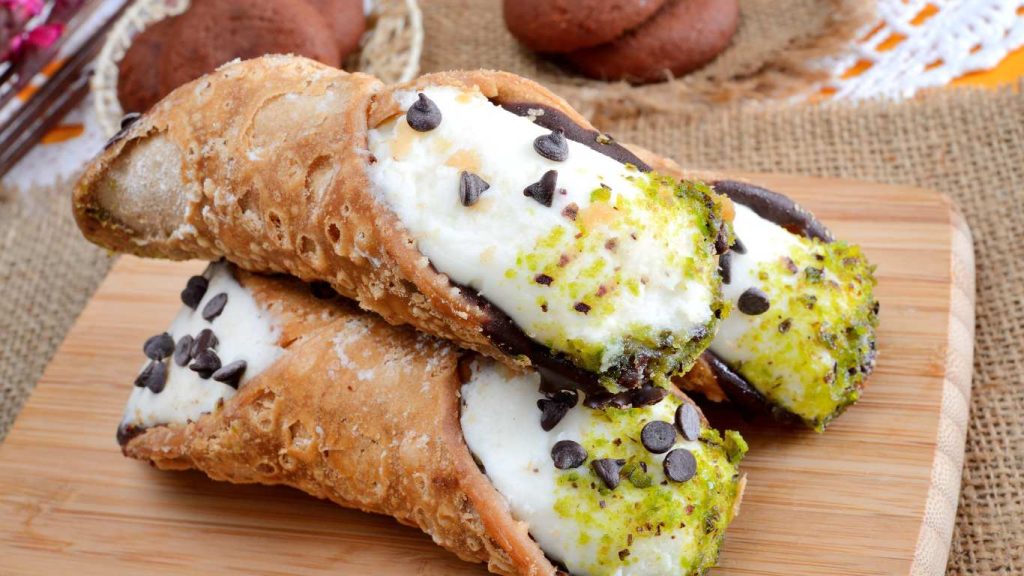 Taormina is renowned for its mouthwatering pastries, and cannoli is a must-try delicacy. Head to Fanaberia Cafe Gelateria and indulge in these sweet delights. The kids will love the creamy filling and crispy shell, making this a treat they won't soon forget.
Taormina, Sicily, truly is a playground for children and adults alike. From exploring ancient ruins to indulging in mouthwatering treats, this charming town offers an unforgettable experience for the whole family. So get ready for an incredible journey through Taormina's wonders. The kids will thank you for it! How many of these top things to do in Taormina Sicily with children will you tick off?
Head to Booking with Kids for more tips, support and family friendly travel guides.
Check out our most loved travel gear from brands we trust.