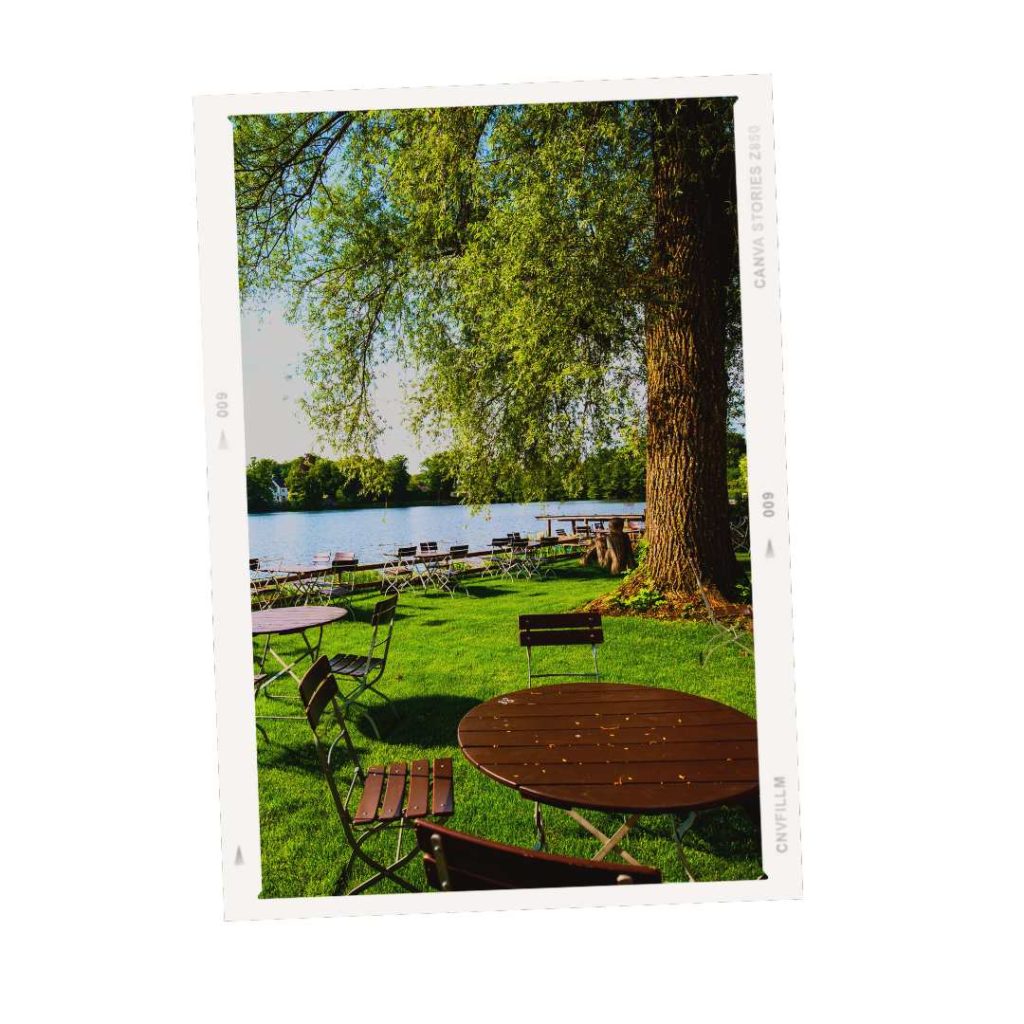 Picture this: the sun gently caresses your skin as you bask in the crisp, fresh air. You wander through Munich's picturesque streets with your kids. But wait! Hunger strikes, and the desire for a refreshing beverage and scrumptious food takes over. Fret not, for we have just the solution for you and your family. We're listing some of the best family-friendly beer gardens with playgrounds in Munich! These hidden gems not only tantalize your taste buds with mouthwatering Bavarian cuisine but also provide an oasis of fun for the little ones. Yes, you read that right! Keep reading on to discover Munich's best beer gardens with playgrounds.
Located in Haidhausen – Nestled on the picturesque banks of the Isar river.
When the sun shines and the air warms, the beer garden at Hofbräukeller truly comes to life. Nestled among the ancient chestnut trees, it transforms into a verdant oasis amidst the bustling square of Wiener Platz. As is customary in Munich's beer gardens, you can savour hearty Bavarian fare from the self-service counters. Alternatively, you have the option to bring your own Brotzeit—a delightful assortment of meats, bread, and cheese—to enjoy alongside your refreshing brew.
The playground at Hofbräukeller Beer Garden is a delightful haven for children, ensuring they have a memorable and enjoyable time while their parents relax and indulge in the Bavarian ambiance. Located within the beer garden, the playground offers a range of exciting activities and play facilities that cater to various age groups.
Located at Hackerbrücke – near the city's Hauptbahnhof (main train station).
Nestled among a majestic cluster of approximately 100 chestnut trees, Augustiner-Keller stands tall as one of the esteemed pioneers of Munich's iconic beer garden culture. Conveniently located near the city's Hauptbahnhof (main train station), this hidden gem invites you to indulge in an authentic Bavarian experience. With over 5,000 seats, Augustiner-Keller welcomes guests with open arms, offering a tantalizing array of traditional Bavarian delicacies alongside international delights.
Beyond its rich heritage and culinary prowess, Augustiner-Keller also holds a special charm for families seeking a relaxing retreat. While parents savour their Brotzeit, children are free to explore and delight in the dedicated playground. With a sandpit for imaginative creations, a climbing frame for thrilling adventures, and a slide for moments of pure joy, the playground caters to the youthful spirits, ensuring endless amusement.
Tucked away in the heart of the enchanting Englischer Garten.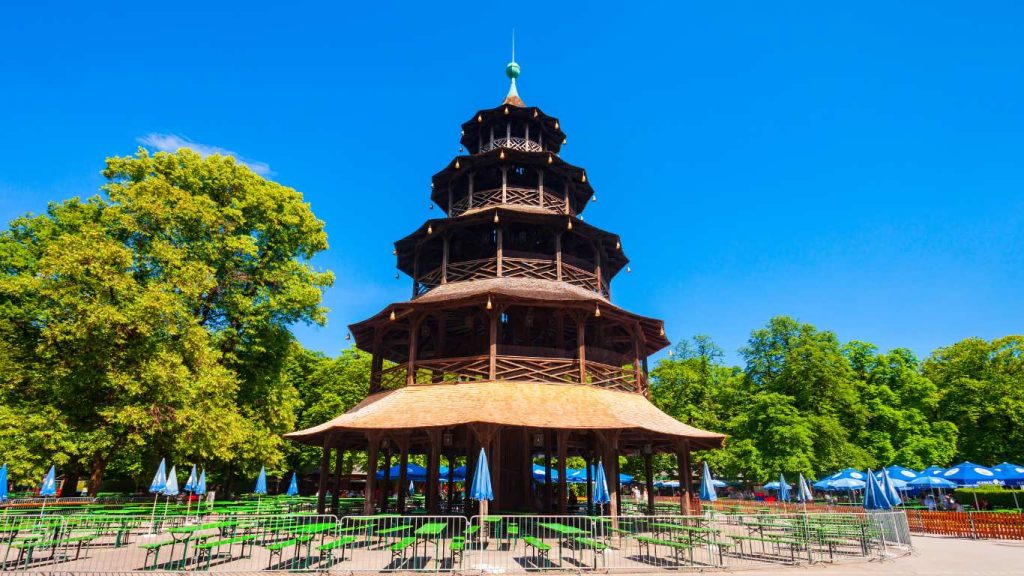 This hidden gem isn't just cherished by locals, but it also captivates the hearts of tourists from around the globe. This beer garden is seamlessly connected to a restaurant of the same name, ensuring a delightful fusion of delectable cuisine and traditional Bavarian hospitality.
Here, children can revel in the company of fellow adventurers and engage in playful escapades within the dedicated playground. With a wealth of exciting activities, from climbing frames to slides, the playground offers an abundance of fun-filled moments that will leave your little ones.
A magnificent park located in the western side of Munich.
This is the city's largest beer garden. Providing a perfect blend of nature and leisure for visitors of all ages. Right next to the beer garden lies a charming wildlife park. This is a true delight for children eager to encounter furry friends up close.
Playgrounds dot the landscape, offering endless amusement for children, while lush meadows beckon for picnics and leisurely strolls. The park even boasts BBQ areas, perfect for a delightful outdoor feast on a sunny day. And when winter blankets the grounds with a layer of snow, small hills reveal themselves as ideal spots for sledding adventures, eliciting laughter and joy from the whole family.
So, whether you're a seasoned beer connoisseur or a family looking for a memorable outing, these are Munich's best beer gardens with playgrounds which you should definitely check out! From traditional delicacies to modern twists, there's something to satisfy every palate. It's time to make the most of Munich's vibrant beer garden culture, all while ensuring your little ones are happily occupied. So now that you're all ready and set, let the fun begin! Make sure to get the full family-friendly travel guide to Munich.
Head to Booking with Kids for more tips, support and family friendly travel guides.
Check out our most loved travel gear from brands we trust.