Visiting Poland with Children
Poland, a captivating country nestled in the heart of Europe, beckons families with its rich history, stunning landscapes, and warm hospitality. From medieval castles to picturesque countryside, Poland offers a tapestry of experiences that will ignite your children's curiosity and create cherished memories for years to come. At Booking with Kids, we are thrilled to introduce you to the wonders of Poland, a truly family-friendly destination.
Travelling to Poland with your children is a breeze thanks to its excellent transportation infrastructure. With numerous airports across the country, you can easily find convenient flights from various locations around the world. Once you arrive, you'll find an extensive network of trains connecting major cities and charming towns, making it effortless to explore different regions with your family. Poland's accessibility ensures that you can focus on making the most of your time and enjoying every moment of your adventure.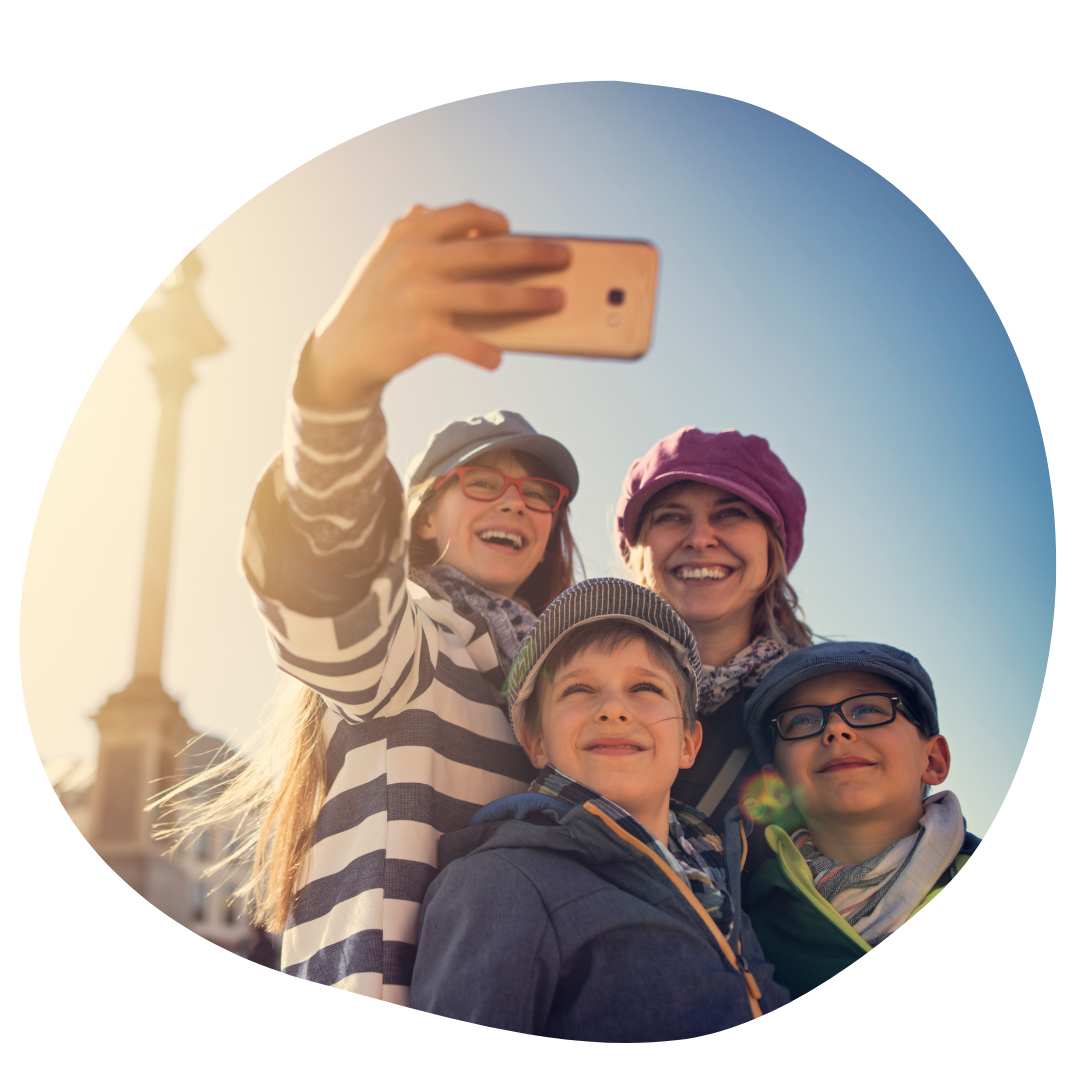 Our Top Destinations in Poland to Visit With Children
Here's what you will find step-by-step info on:
These sections will take you to other articles on this site so, if you're interested to know more, we have got you covered so you can plan your perfect family vacation with ease.
If you're in the stage of packing and ready to go to Poland, check out our Travel Gear page where you can easily find all the essentials that you need to take on your holiday!
When to go to Poland with Children
The best time to visit Poland with children largely depends on the type of experiences you and your family seek, as well as your preferred weather conditions. Poland offers distinct seasons, each with its own unique charm and opportunities for family adventures. Here's a guide to help you choose the best time for your family's visit to this beautiful country.
Summer (June to August): Summer is a popular time to visit Poland with children, thanks to the warm and pleasant weather. During this season, you can explore Poland's vibrant cities, enjoy outdoor activities, and make the most of the country's picturesque countryside. Take your little ones on a tour of Warsaw's historical landmarks, venture into the lush greenery of the Bialowieza Forest, or bask in the sunshine on the sandy beaches of the Baltic Sea. The summer months also bring a plethora of festivals, events, and outdoor concerts, offering endless entertainment options for the whole family.
Spring (April to May) and Autumn (September to October): Spring and autumn in Poland are characterized by milder temperatures and fewer crowds, making them ideal for families seeking a more relaxed and authentic experience. During spring, you can witness the country's breathtaking blossoms and participate in Easter traditions, while autumn offers vibrant foliage and harvest festivals. These seasons are perfect for exploring Poland's natural wonders, such as the Tatra Mountains or the Mazurian Lake District, where you can indulge in hiking, biking, and boating amidst stunning landscapes.
Winter (December to February): If your family loves winter activities, Poland has a lot to offer during this season. From December to February, you can embrace the magical atmosphere of Polish Christmas markets, go ice skating in city squares, or embark on thrilling winter sports adventures in the mountain resorts. The snowy landscapes of Zakopane and the Sudetes Mountains provide the perfect backdrop for skiing, snowboarding, and sledding, ensuring that your family enjoys an exciting winter wonderland experience.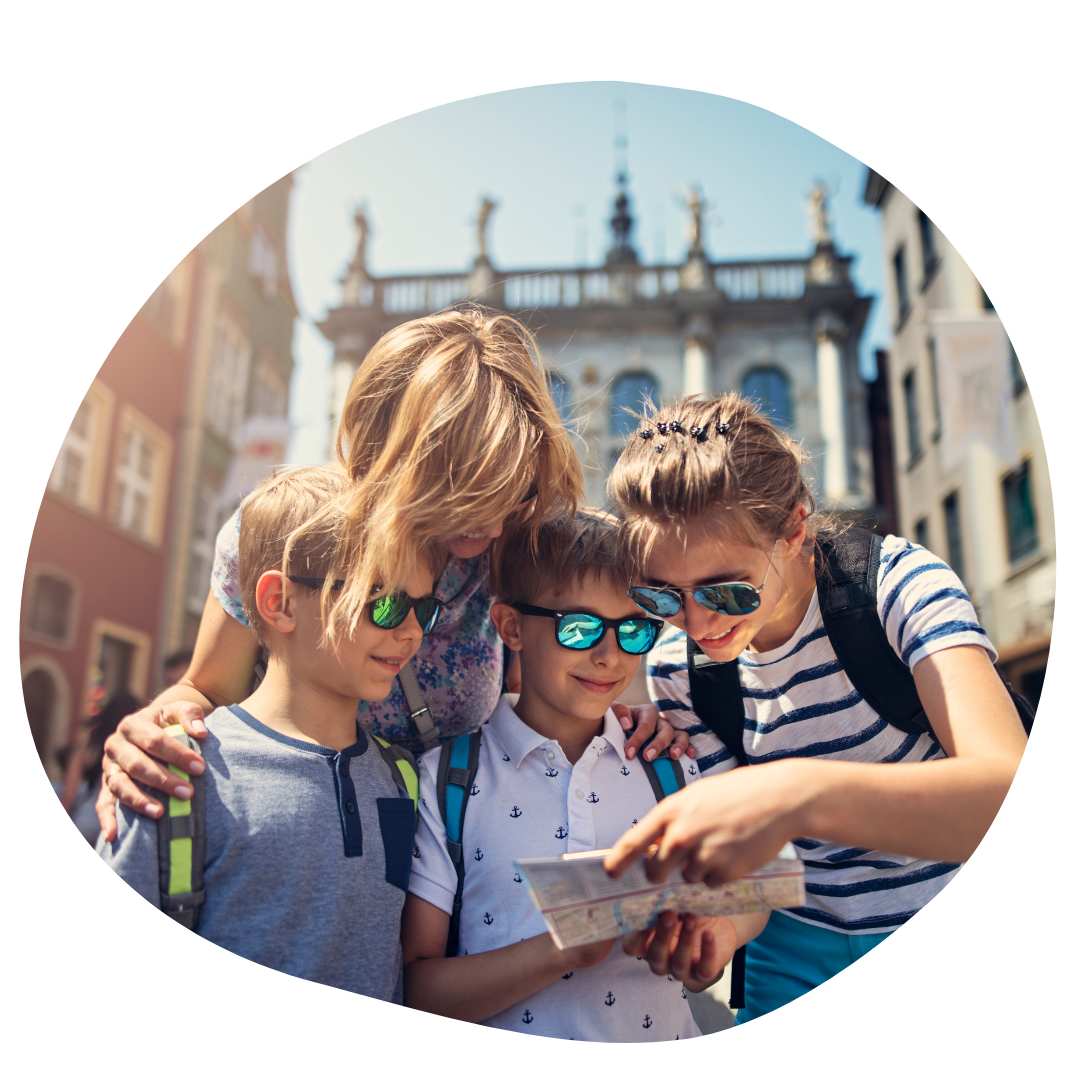 Destinations for Families in Poland
At Booking with Kids, we have prepared guides specifically designed to make your stay in Poland as enjoyable as possible. Our guides provide valuable insights, insider tips, and recommendations for family-friendly destinations across the country. Explore our guides to discover the best attractions, accommodations, and activities that will keep your children entertained and engaged throughout your stay. Start planning your unforgettable family adventure in Poland today!
Here are some of our top destinations for family-friendly holidays in Poland:
Exploring Cities in Poland with Children
Exploring cities in Poland with children is an enriching and captivating experience that offers a perfect blend of history, art, and family-friendly attractions. Whether you have budding historians, art enthusiasts, or simply curious little explorers, Poland's cities provide an abundance of opportunities for immersive learning and exciting adventures.
Poland's cities are steeped in history, with each cobblestone street and majestic building telling stories of the past. Warsaw, the capital city, is a vibrant metropolis that seamlessly combines modernity with its rich heritage. Families can visit the Warsaw Uprising Museum to learn about the city's resilience during World War II or explore the enchanting Wilanów Palace, surrounded by stunning gardens perfect for picnics and leisurely strolls. The historic Old Town, a UNESCO World Heritage site, is a treasure trove of ancient architecture, charming cafes, and bustling markets that will transport you back in time.
For parents who love history and art, Kraków is a must-visit destination. Its beautifully preserved Old Town showcases impressive architectural wonders like the Wawel Castle and St. Mary's Basilica. Explore the fascinating underground chambers of the Rynek Underground Museum or take a family-friendly tour of the medieval Wieliczka Salt Mine, where you can marvel at stunning salt sculptures and underground lakes.
From Lublin to Warsaw, there is a plethora of destinations to explore and endless activities to engage your children's curiosity.
Other cities worth visiting include Wrocław, known for its charming Market Square and delightful gnomes scattered throughout the city, and Poznań, with its iconic Old Market Square and the fascinating interactive exhibitions at the Poznań Croissant Museum.
Poland's cities cater to families with a wide range of child-friendly attractions, including interactive museums, zoos, and parks. Your children can immerse themselves in hands-on learning experiences at the Copernicus Science Centre in Warsaw or have a wild adventure at the Wrocław Zoo, home to numerous animal species.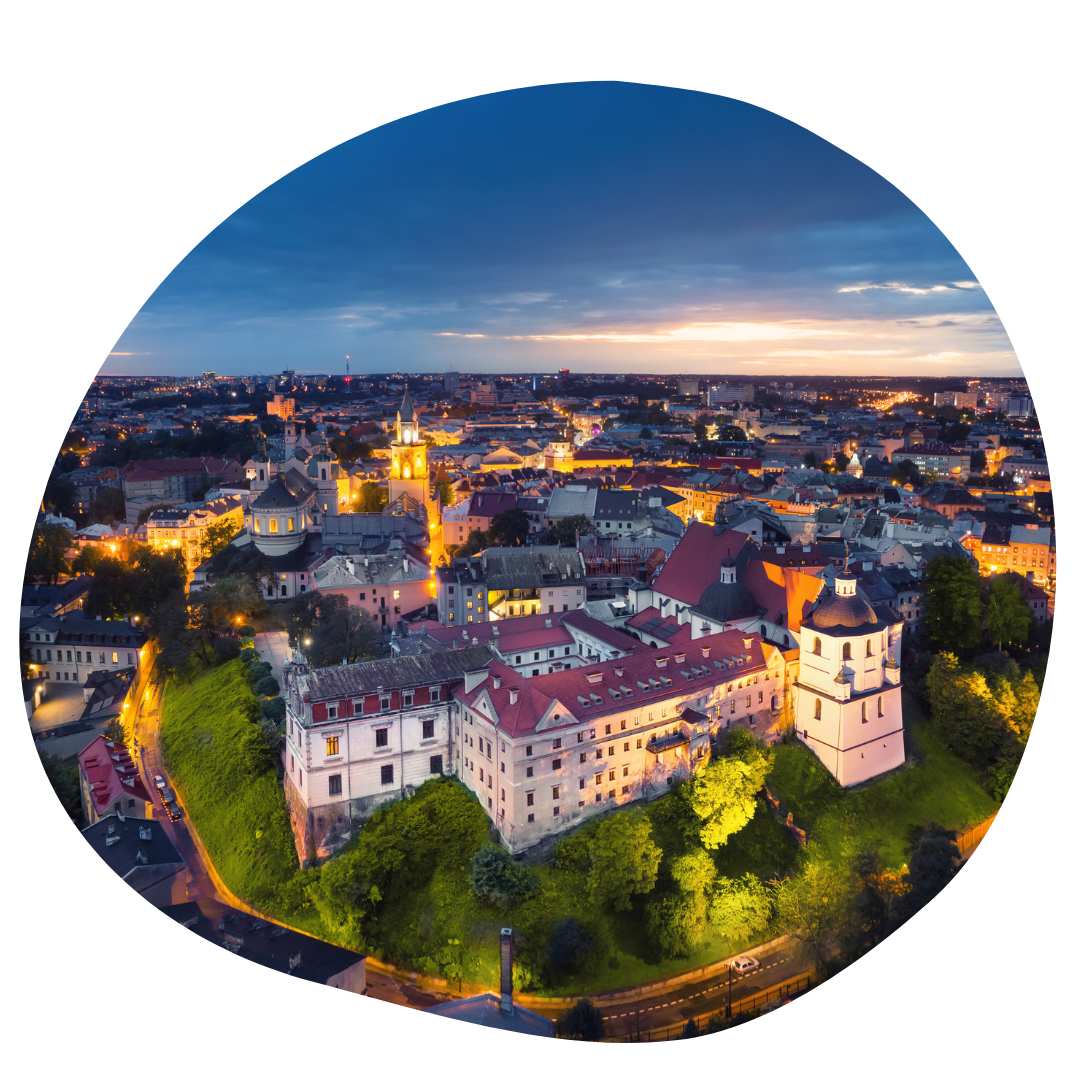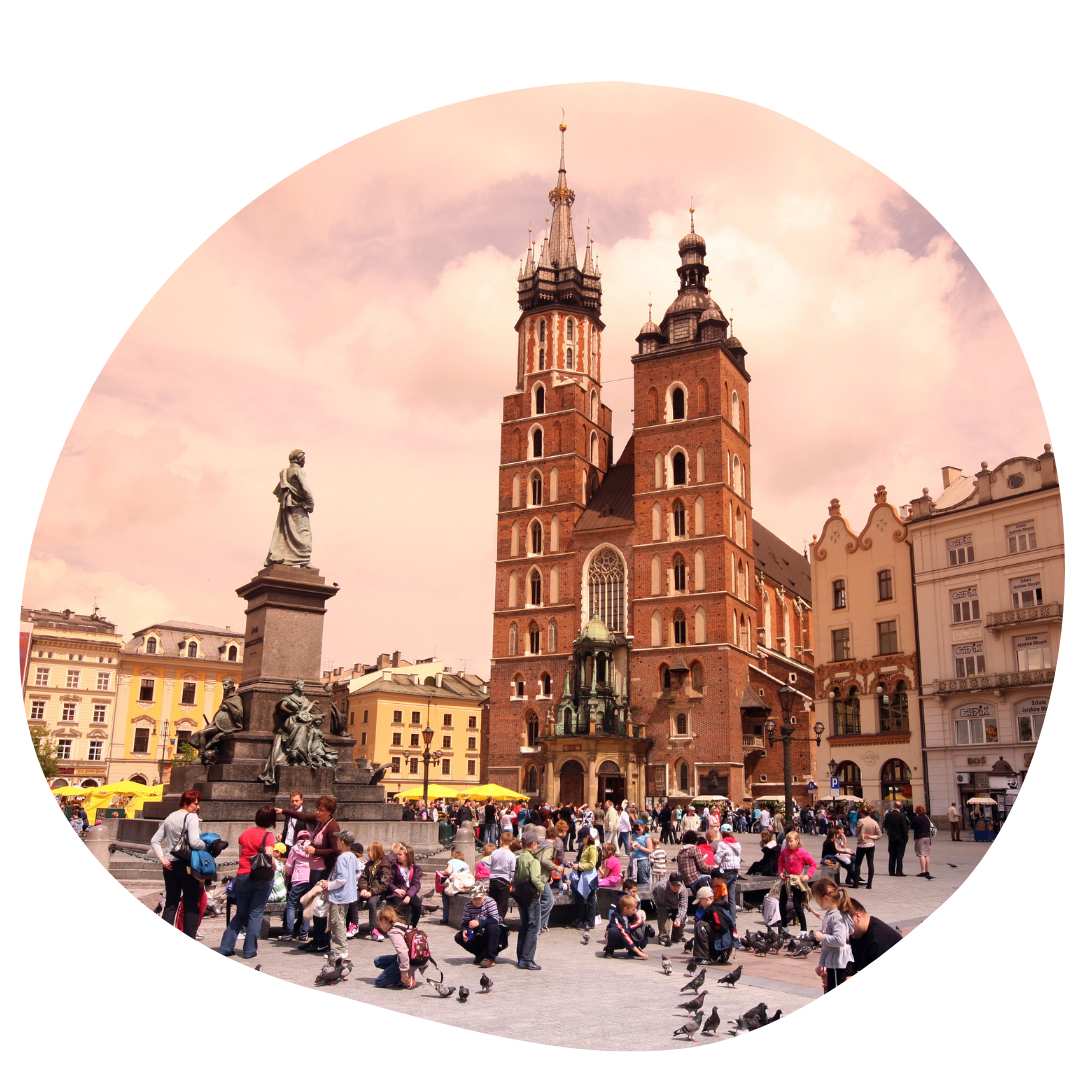 Mountain Holidays with Children
Mountain holidays with children in Poland provide a perfect opportunity for families to embrace the beauty of nature, engage in outdoor activities, and create lasting memories together. Poland boasts stunning mountain ranges, such as the Tatra Mountains in the south, which offer a plethora of adventures for all ages.
The Tatra Mountains, with their majestic peaks and picturesque landscapes, are a paradise for outdoor enthusiasts. Families can embark on hiking expeditions suitable for children, exploring trails that lead to breathtaking viewpoints and crystal-clear mountain lakes. The trails are well-marked and cater to different difficulty levels, ensuring that even the youngest hikers can enjoy the wonders of the mountains.
During the winter season, the Tatra Mountains transform into a snowy wonderland, providing ample opportunities for skiing, snowboarding, and sledding. Zakopane, known as the winter capital of Poland, is a popular destination for families seeking snowy adventures. The town offers ski slopes tailored to different skill levels, ski schools for children, and charming winter activities such as horse-drawn sleigh rides through snow-covered landscapes.
Aside from skiing, the Tatra Mountains offer a variety of winter activities for families. Try out snowshoeing, where you can explore the pristine winter trails, or have a thrilling experience with ice climbing. Families can also enjoy a cozy evening in a mountain chalet, savouring traditional Polish cuisine and warming up by the fireplace.
Accommodation options in the Tatra Mountains cater to families, with family-friendly hotels, guesthouses, and mountain chalets available. Many establishments offer amenities such as playrooms, outdoor playgrounds, and family-oriented activities to ensure a comfortable and enjoyable stay for children.
Booking with Kids is here to make your holiday planning easier, with guides for different destinations and travel gear recommendations. Book your next family holiday with us and enjoy a tantrum-free holiday experience.