Visiting Portugal with Kids
Looking for a family-friendly destination that ticks all the boxes? Look no further than Portugal! This beautiful country is one of the most family-friendly destinations in Europe, with something for everyone to enjoy. From stunning beaches to vibrant cities, Portugal has it all. From historic cities to beautiful beaches, there is something for everyone to enjoy. Booking with Kids has selected some of the best family-friendly destinations in Portugal to make your trip planning easier.
Booking With Kids offers information for your family holidays. Our destinations in Portugal cater to the diverse needs of families, providing comprehensive guides to ensure everyone enjoys their stay.
Easy to reach by plane and with a well-connected train network, Portugal is an accessible country to explore. With a range of options to choose from, families can enjoy the bustling city of Lisbon, the charming town of Porto, the scenic Algarve region, or the island of Madeira.
To help you plan your holiday, we have created guides to make your stay in Portugal easier. These guides include information on transportation, accommodation, and activities to do with your kids. We also offer a travel gear page where you can find all the essential items for your trip.
When planning your trip to Portugal with kids, it is important to consider the weather. The average temperature varies greatly depending on the destination, with the north being cooler than the south. It is important to check the average temperature before booking to ensure you pack appropriately and plan activities that suit the weather.
Portugal has a lot to offer for families. From its beautiful beaches to its historic monuments, there is something for everyone. Easter is a particularly special time to visit Portugal, with traditional celebrations taking place across the country. Families can also enjoy the delicious food and drink, including fresh seafood and the famous Pastel de Nata.
Overall, Portugal is a fantastic destination for families looking for a fun and diverse holiday. With Booking with Kids, you can make sure your trip is well-planned and stress-free, so you can enjoy all that this wonderful country has to offer.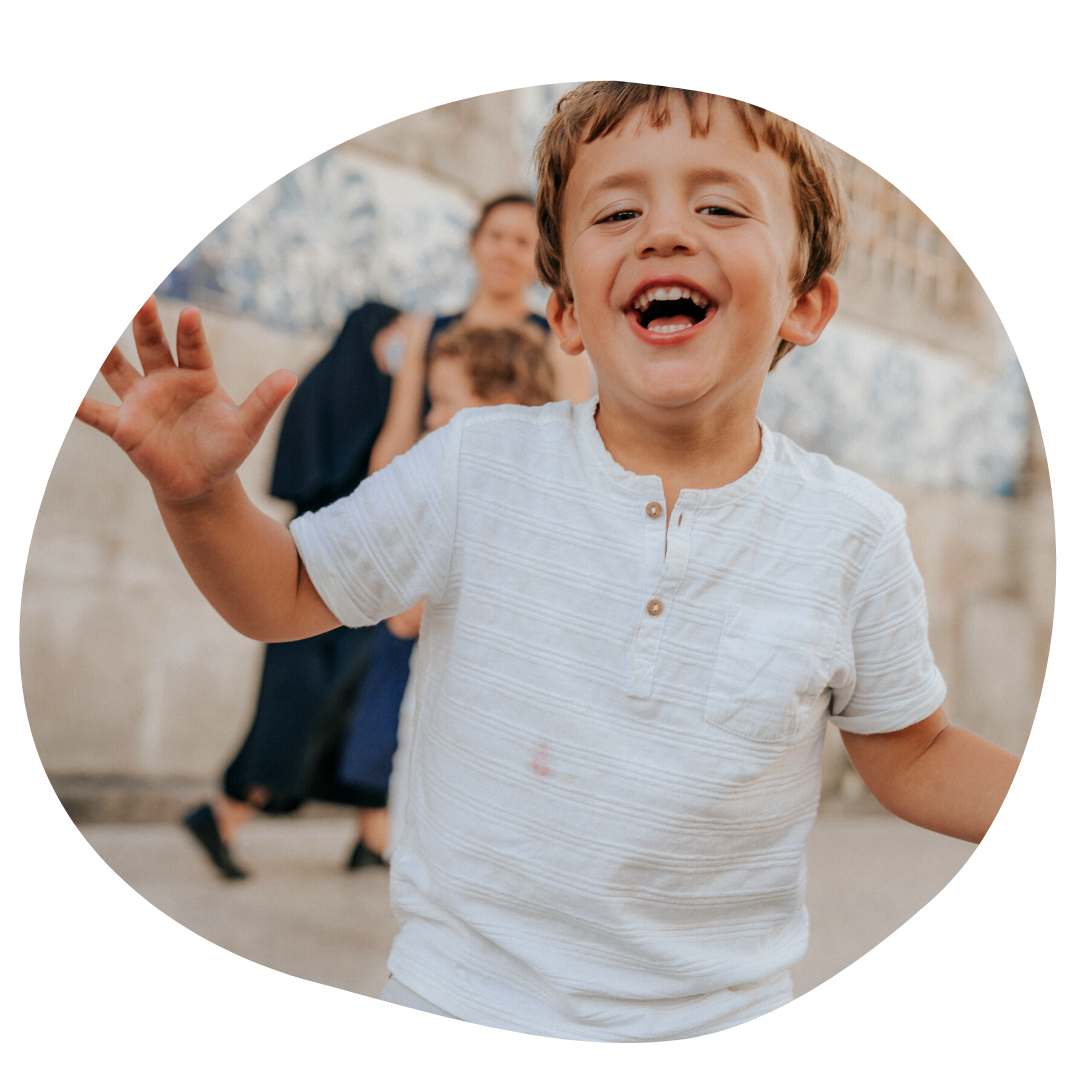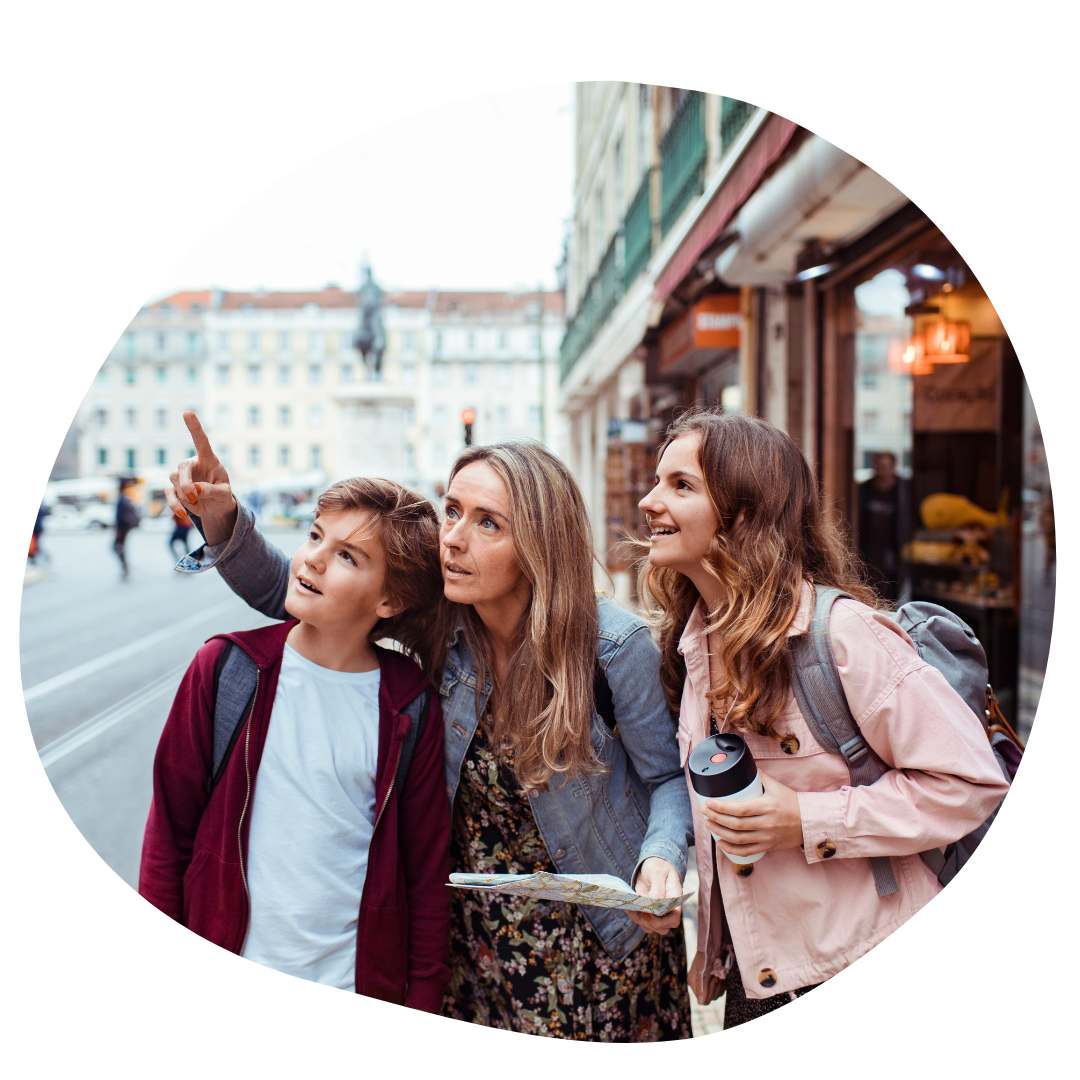 Our Top Portugal Destinations to Visit With Kids
Our goal with this guide is to provide you with a comprehensive resource for planning your family trip to Portugal. We understand that when travelling with kids, it can be overwhelming to decide where to start and what to do. That's why we have created a well-organized guide that you can easily refer to and rely on during your trip. It's highly recommended to keep this guide easily accessible on your phone so that you can access it anytime and anywhere, even after you've arrived at your destination.
Here's what you will find step-by-step info on:
These sections will take you to other articles on this site so, if you're interested to know more, we have got you covered so you can plan your perfect family vacation with ease.
If you're in the stage of packing and ready to go to Portugal, check out our Travel Gear page where you can easily find all the essentials that you need to take on your holiday!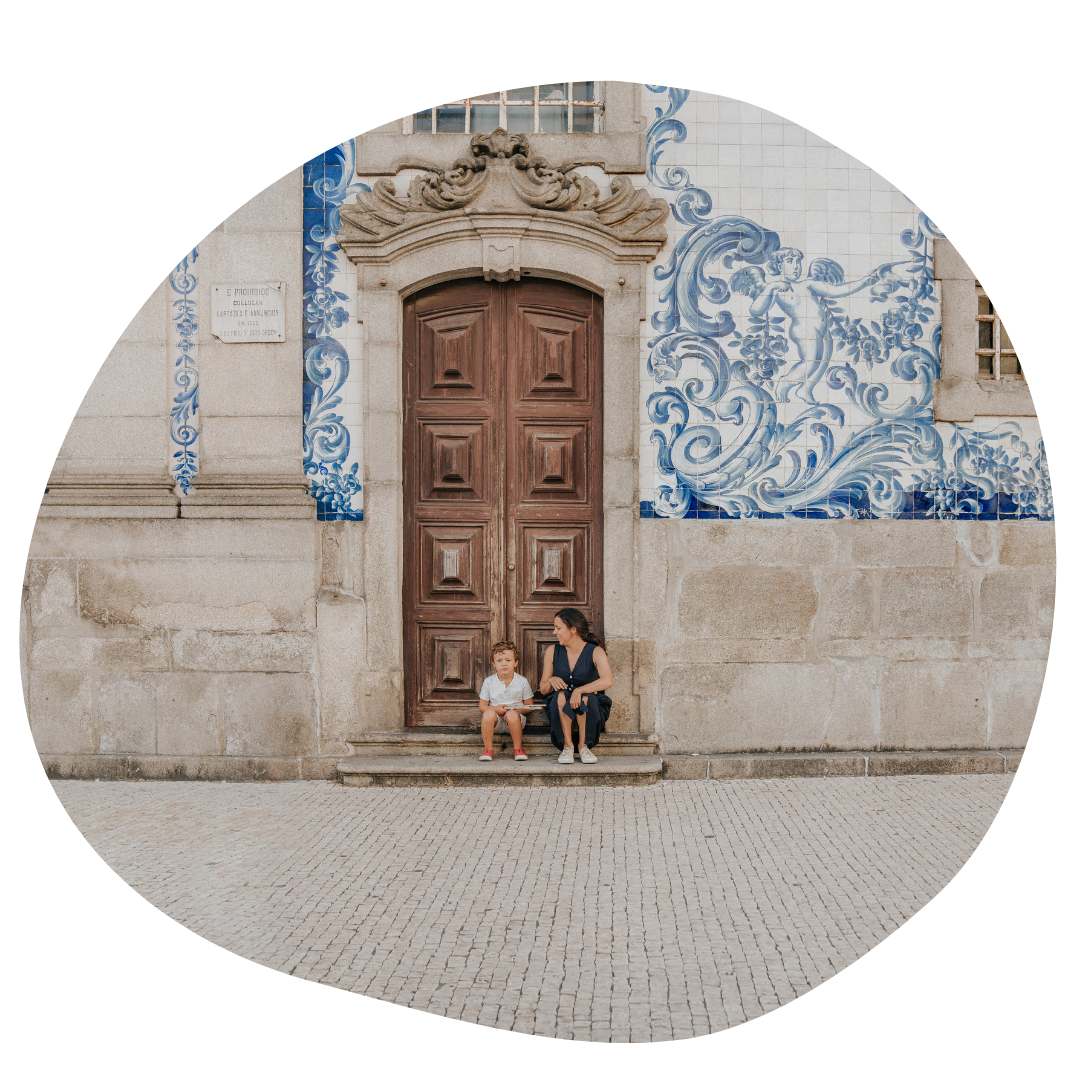 When to go to Portugal with Kids
Portugal is an all year-round destination with a mild Mediterranean climate, but the weather can vary significantly depending on the region you plan to visit. The summer months, from June to August, are the peak tourist season and the warmest time to visit. This is a great time to enjoy the beaches, water sports, and outdoor activities. However, it can also be very crowded and expensive.
If you're looking for milder temperatures, the best time to visit Portugal is during spring and fall months, from March to May and September to November. During this time, the weather is still warm and pleasant, and you can enjoy the country's many attractions without the crowds.
Winter in Portugal is also an option, especially in the southern region of the Algarve, which has mild temperatures and sunny days. The northern region, on the other hand, can be rainy and cold during the winter months.
It's important to check the average temperature and weather conditions of your specific destination before booking your trip, as the weather can vary significantly depending on the region. Regardless of when you choose to visit, Portugal offers a wide variety of activities and experiences for families with kids, from exploring historic cities to hiking in the countryside to enjoying the beaches and water parks.
Portugal Destinations for Families
Our guides make it easy to find the perfect destination for your family, with options all across the country. Whether you're looking for beach side relaxation or cultural exploration, Portugal has it all.
Here are some of our top Portugal destinations for family-friendly holidays:
The currency in Portugal is the Euro (EUR). You can easily exchange your currency at any bank or currency exchange office, or withdraw money from ATMs using your debit or credit card.
The official language of Portugal is Portuguese. While English is widely spoken in major tourist areas, it's always a good idea to learn a few basic phrases in Portuguese before your trip to help you better navigate the country.
Porto is a foodie paradise, with an abundance of fresh seafood, traditional Portuguese dishes, and of course, port wine. Don't miss out on trying the famous francesinha, a sandwich stuffed with meats and smothered in a rich tomato sauce.
Lisbon is a melting pot of cultures, reflected in its diverse culinary scene. From classic Portuguese dishes like bacalhau (salt cod) to international cuisine, there's something for everyone. Don't miss the opportunity to try pastel de nata, a delicious egg custard tart that's a staple of Portuguese cuisine.
At Booking With Kids, we're here to help make your family vacation to Portugal as easy and enjoyable as possible. Check out our guides and tips to help plan your trip and make the most of your time in this beautiful country.
Visiting Cities in Portugal with Kids
Exploring cities in Portugal with kids is a great opportunity to discover the country's culture, history and traditions. Portugal is a small but diverse country that has a lot to offer to families traveling with children. Algarve, Lisbon and Porto are amongst the top cities to visit with kids in Portugal.
Flying to Lisbon with kids is a convenient option as the city is well-served by a number of airlines, including budget carriers. Lisbon's airport is located just a few kilometers from the city center and is easily accessible by taxi, bus, or metro.Once you arrive in Lisbon, you'll find a range of transportation options available, including taxis, buses, trams, and the metro. Most of these options are stroller-friendly, but it's always a good idea to check in advance if you have any specific needs or requirements.
Getting to Porto is easy and convenient, with a variety of transportation options available. You can reach Porto by plane, landing at Porto's Francisco Sá Carneiro Airport is located just 11 km from the city center and is served by a variety of airlines. Porto is well-connected by train to other cities in Portugal and Europe.
Portugal has many other destinations that are perfect for families, such as the historic city of Évora, the university town of Coimbra, and the picturesque village of Óbidos. With so many options to choose from, exploring cities in Portugal with kids is sure to be a memorable and enriching experience for the whole family.
Lisbon is a historic city that offers a wealth of fun things to do for families. From riding the famous Tram 28 to exploring the castle of São Jorge, there's something for everyone in this vibrant city. When in Lisbon with kids, make sure to visit the Oceanario de Lisboa which isone of the largest aquariums in Europe, explore the Belem Tower, which is a UNESCO World Heritage site,and visit the LX Factory with it's variety of shops, restaurants, and galleries that will keep both kids and adults  entertained. Lisbon is also a small city, making it ideal for a weekend break with the family. And don't forget to try the famous Pastel de Nata in Belem, just a short trip away from Lisbon!
With its beautiful architecture, friendly locals, and delicious food, Lisbon is a fantastic destination for a family vacation that will create unforgettable memories. At Booking with Kids, we've created a guide to Lisbon with kids, so you can make the most of your family vacation.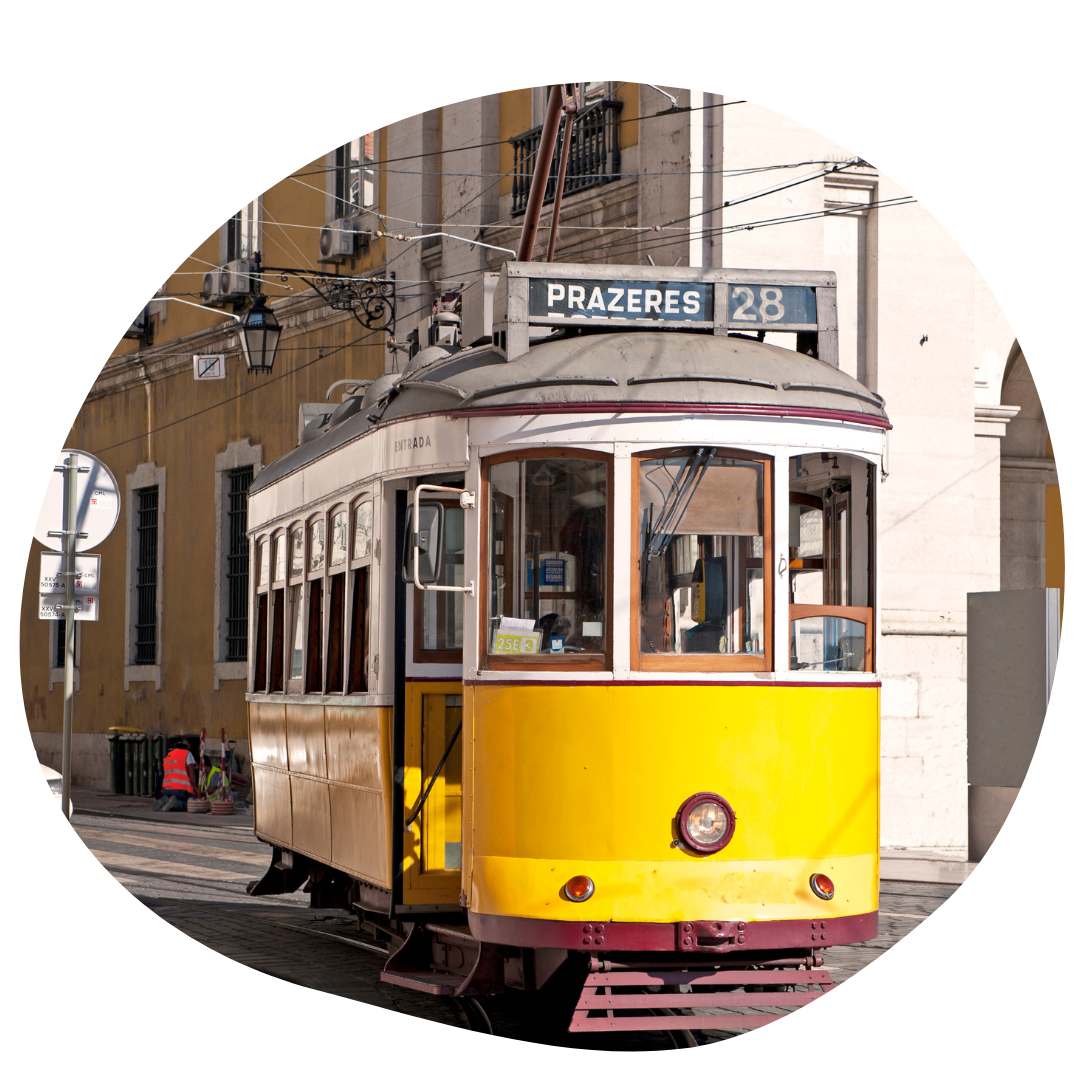 Porto is another great city to visit with kids. Located in the north of Portugal, it's well-served by transport options, including a nearby airport. Porto is a smaller city than Lisbon, making it perfect for a weekend getaway with the family. There's plenty to do and see in Porto, from exploring the historic Ribeira district to taking a stroll along the Douro river. And with the ocean nearby, it's easy to combine city and beach activities. For daily trips, don't miss the opportunity to visit the picturesque Douro Valley.
At Booking with Kids, we've created a guide to Porto with kids, so you can plan the perfect family vacation.
There are plenty of things to do in Sintra with kids, starting with a visit to the breathtaking Pena Palace, which towers over the surrounding countryside. Kids will love exploring the Castle de Mouros, with its medieval walls and stunning views. And for a unique and bumpy experience, hop on the Sintra tram or a tuktuk for a ride through the historic town.
If you're looking for more inspiration, check out Sintra family-friendly travel guide. From exploring the lush gardens of the Quinta da Regaleira to tasting local delicacies in the town center, there's something for everyone in Sintra.
Sintra is truly a magical destination that will capture the hearts and imaginations of both kids and adults. Don't miss the chance to explore this enchanting land on your next family vacation to Portugal.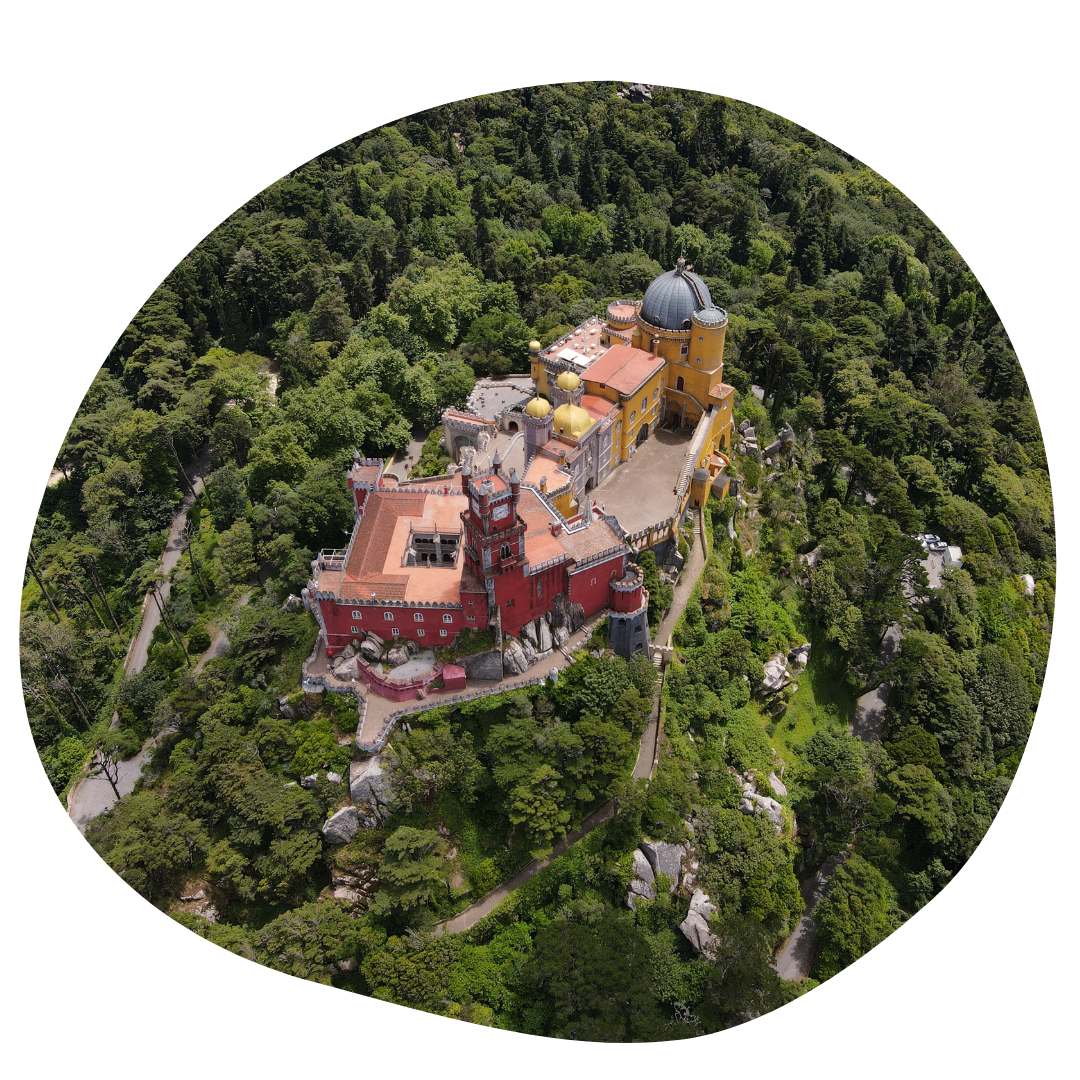 Algarve is a popular tourist destination in the south of Portugal, known for its stunning beaches, warm weather, and family-friendly resorts. The region offers a variety of activities for kids, such as water parks, boat tours, and dolphin watching. Families can also visit the Zoomarine theme park, which features a dolphin show, an aquarium, and a water park.
Family Beach Holidays in Portugal
Portugal is a great destination for families looking for a beach holiday. With its long coastline and varied beaches, you're sure to find the perfect spot for your family to relax and enjoy the sun and sea. Here are some of the top destinations for a family beach holiday in Portugal:
Algarve: The Algarve region is known for its stunning beaches, clear waters, and sandy coves. The beaches here range from the more secluded and peaceful to the lively and bustling, so you're sure to find one that suits your family's needs. Some popular family-friendly beaches include Praia da Rocha, Praia do Vau, and Praia do Anção.
Lisbon: Although it's not traditionally known as a beach destination, Lisbon has some great beaches nearby that are perfect for a day trip. Some popular beaches include Cascais, Estoril, and Costa da Caparica. These beaches offer a mix of sand and surf, with plenty of water sports and other activities to keep the whole family entertained.
Porto: Porto may be best known for its port wine and historic buildings, but it also has some great beaches nearby. Praia do Matosinhos is a popular spot for families, with its long sandy beach, calm waters, and plenty of beachside cafes and restaurants.
Madeira: The island of Madeira is a great destination for families looking for a more relaxed and laid-back beach holiday. The beaches here are surrounded by lush vegetation and volcanic cliffs, with crystal clear waters perfect for swimming and snorkeling. Some popular family-friendly beaches include Praia Formosa and Calheta Beach.
No matter which destination you choose, Portugal is sure to offer a memorable and enjoyable family beach holiday.
Ready to book your next family vacation? Visit Booking with Kids and start planning your tantrum-free holiday today!