Visiting Spain with Kids: Tantrum-Free Family Holidays
Spain is a popular destination for families, and for good reason. With its sunny beaches, vibrant cities, and rich cultural heritage, there's something for everyone to enjoy. With so many attractions to choose from, there is always something for kids to enjoy. Families can visit iconic landmarks like the Sagrada Familia in Barcelona or the Alhambra in Granada, take a stroll in the parks, or enjoy the vibrant street performances.
Getting to Spain is easy as it is well-connected to major cities worldwide, with direct flights available from many countries. Additionally, Spain has an excellent transportation system, including trains, buses, and metros, making it easy to move around the country. With its family-friendly atmosphere, Spain is the perfect destination for families seeking adventure and cultural experiences.
At Booking with Kids, we've handpicked the best family-friendly destinations in Spain and created guides to help you plan your trip with ease.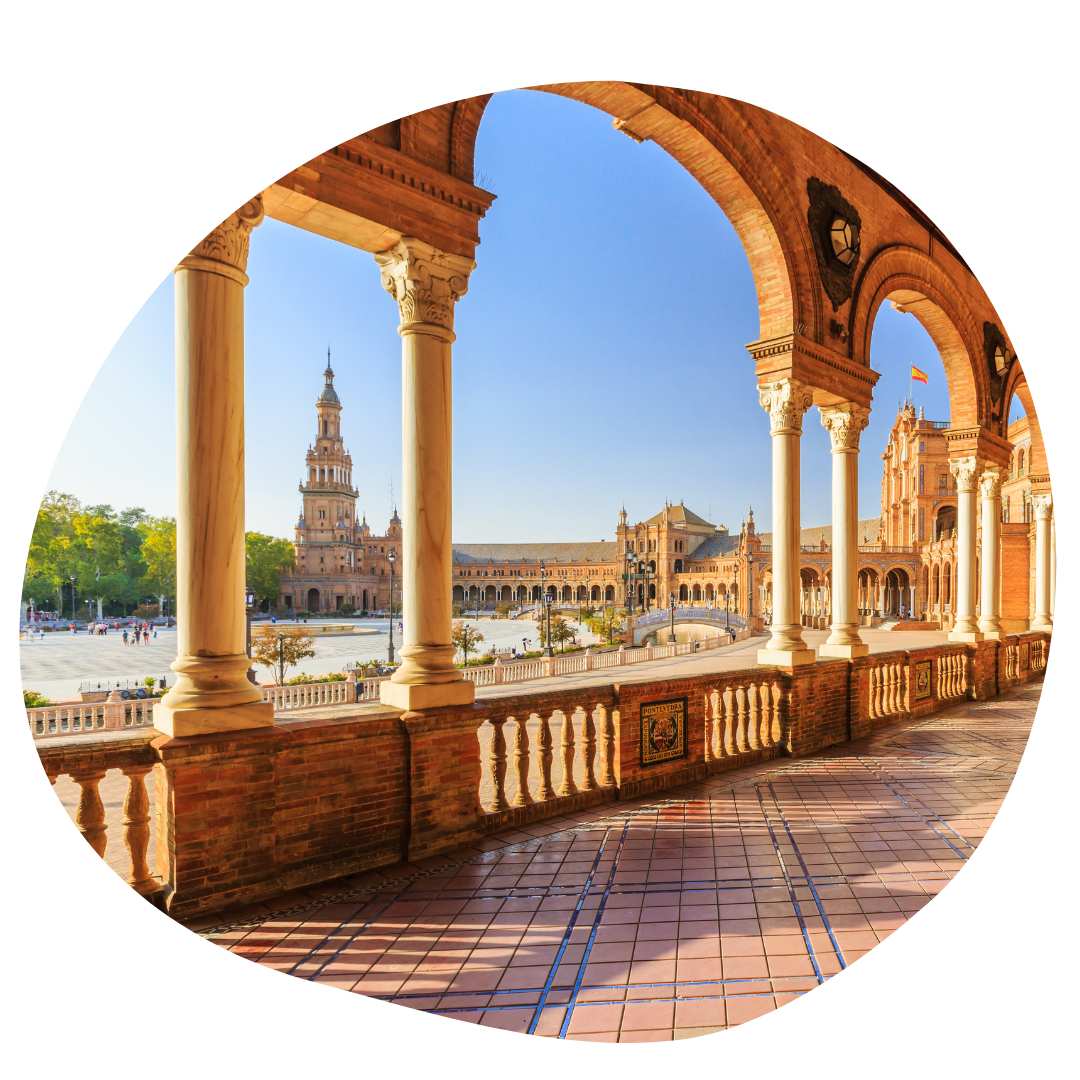 Our Top Destinations in Spain to Visit With Kids
This guide is all about travelling to Spain with kids because we understand that planning a family trip to Spain requires a starting point and a well-structured guide to refer to when needed. Make sure to keep this guide on your mobile phone so you can refer to it throughout your trip.
Here's what you will find step-by-step info on:
These sections will take you to other articles on this site so, if you're interested to know more, we have got you covered so you can plan your perfect family vacation with ease.
If you're in the stage of packing and ready to go to Spain, check out our Travel Gear page where you can easily find all the essentials that you need to take on your holiday!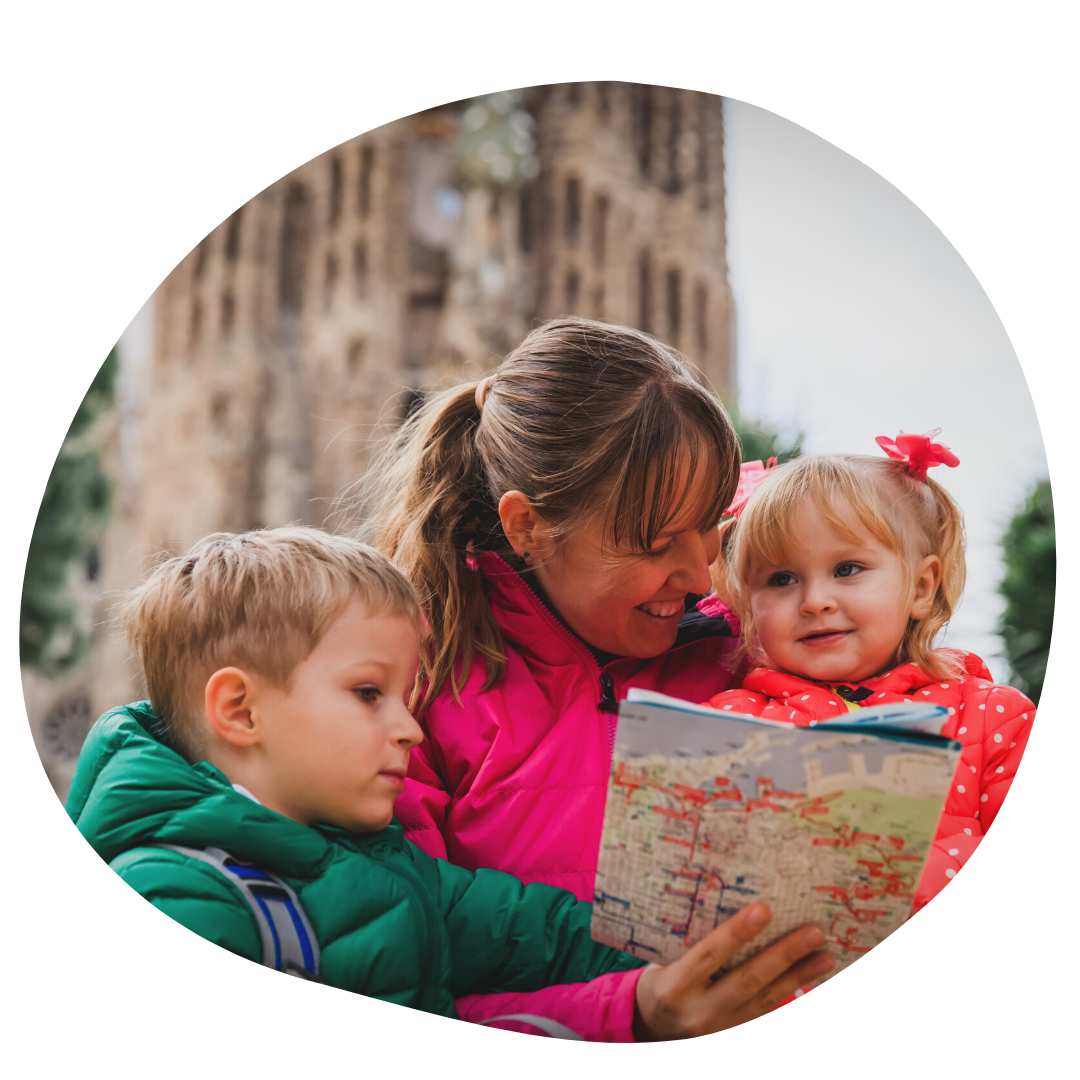 When to go to Spain with Kids
Spain is a beautiful country that offers a variety of experiences for families travelling with kids. With its warm climate, rich culture, and many attractions, Spain is a great destination for families to explore. However, choosing the best time to visit can make a big difference in the quality of your trip.
Summer is the most popular time to visit Spain, and it's when the country is at its busiest. The summer months from June to August offer long days of sunshine and warm temperatures, making it perfect for beach holidays. Families can take advantage of the beautiful beaches in Spain, with destinations like Costa del Sol, Costa Brava, and the Balearic Islands being popular among families. The downside to travelling during this period is that it's peak season, so prices for accommodation, flights, and attractions are often higher. Additionally, popular tourist attractions will be more crowded during the summer months, which can make visiting them with kids a bit more challenging.
If you're looking for a less crowded time to visit Spain, consider travelling during the shoulder seasons. The shoulder seasons are the periods just before and after peak season, typically from March to May and September to November. The weather during these times is usually mild and pleasant, and the crowds are smaller. Travelling during the shoulder seasons means that you'll have more time to enjoy the attractions without being rushed, and it will be easier to navigate the cities with kids. However, keep in mind that the sea water temperature may still be a bit chilly for swimming during the early months of the shoulder seasons.
For families who are looking to ski, the best time to visit Spain is during the winter months from December to February. Spain is home to several ski resorts, and skiing with kids can be a fun and exciting experience. The Pyrenees mountain range, Sierra Nevada, and the Cantabrian Mountains are popular destinations for skiing. The ski resorts in Spain have excellent facilities and services for families, including ski schools, childcare, and equipment rentals. Keep in mind that if you're planning to travel during this period, you should pack warm clothing and make sure that the ski resort you choose is family-friendly.
The best time to visit Spain with kids depends on the preferences and interests of your family. If you're looking for a beach holiday, the summer months are the perfect time to visit. However, if you're looking for a more relaxed and less crowded experience, the shoulder seasons are a better choice. If skiing is your family's idea of a perfect vacation, then winter is the best time to visit Spain. Whatever time you choose to travel, make sure to plan your trip in advance and consider the interests of your family members to ensure a fun and memorable experience for everyone.
Family-Friendly Destinations in Spain
Our guides make it easy to find the perfect destination for your family, with options all across the country.Whether your kids love castles, pools or a building sand castles on the beach, Spain has various destinations that will keep everyone happy.
From the beautiful beaches of the Costa del Sol to the cultural attractions of Madrid and Barcelona, there is something to suit all tastes and budgets. Madrid and Barcelona are two of the most vibrant cities in Europe, offering plenty of activities and attractions for families.
The Canary Islands are a popular choice for families, with a range of activities and attractions to keep everyone entertained. The islands offer a great climate, white sandy beaches and crystal–clear waters. Families can enjoy a variety of water sports, including diving and sailing, or take part in a range of family–friendly activities such as camel rides, jeep safaris and boat trips.
The Balearic Islands offer another great option for families. The islands boast stunning scenery, a relaxed atmosphere and plenty of activities and attractions. Families can explore the islands' varied landscapes, take part in water sports, or simply relax and enjoy the Mediterranean climate.
Here are some of our top Spanish destinations for family-friendly holidays:
Exploring Cities in Spain with Kids
Spain is home to several family-friendly cities that offer a range of activities for kids and adults alike. Two of the most popular cities are Barcelona and Madrid.
Barcelona is a vibrant city with a rich cultural heritage and offers several family-friendly activities. Families can take a stroll through the iconic Park Güell, explore the Gothic Quarter, or visit the Magic Fountain, which puts on a spectacular light and water show at night. Additionally, the city boasts several child-friendly museums, including the CosmoCaixa Science Museum and the Barcelona Zoo.
Madrid, the capital city of Spain, is another excellent destination for families. The city offers a range of attractions, including the world-renowned Prado Museum, the Retiro Park, and the Santiago Bernabéu Stadium, home of Real Madrid FC. The city is also home to several family-friendly amusement parks, including Parque Warner Madrid and the Madrid Zoo.
Both cities offer a range of cultural experiences, outdoor activities, and attractions that make them excellent destinations for families in Spain.
Mountain Holidays in Spain with Kids
Spain offers a wide range of mountain destinations for families looking to escape the city and enjoy some time in nature. Whether you prefer winter skiing or summer hiking, there is something for everyone in the Spanish mountains.
For families with younger children, summer holidays might be a better option. Spain has several mountain destinations that offer a variety of outdoor activities for families, such as hiking, mountain biking, horseback riding, and more. Top mountain destinations in Spain for families include Sierra Nevada, Picos de Europa, Pyrenees, Montserrat, and Teide National Park.
For winter sports enthusiasts, the Pyrenees are a popular destination, with a variety of ski resorts offering different levels of difficulty for skiers and snowboarders of all ages. The ski season usually runs from December to April, and there are many ski schools and rental shops to choose from.
Montserrat is a unique mountain destination known for its stunning views and religious significance. Families can take a cable car to the top of the mountain to visit the famous Montserrat Monastery, which houses a museum and various exhibits. The area also offers several hiking trails and outdoor activities.
Teide National Park is located in the Canary Islands, Teide National Park is a unique mountain destination with stunning volcanic landscapes. Families can take a cable car to the top of Mount Teide, the highest peak in Spain, and enjoy the panoramic views.
Picos de Europa is located in Northern Spain, and offers breathtaking views and an array of outdoor activities. Families can go hiking, caving, rock climbing, and rafting. The area is also home to several quaint villages where visitors can experience local culture and cuisine.
Sierra Nevada is then located in the South of Spain, and it's a popular destination for skiing and snowboarding during the winter months. However, it also offers plenty of family-friendly activities year-round, including hiking, biking, horseback riding, and zip lining. The area is also home to several charming villages with traditional Spanish architecture and cuisine.
One great option for families is to stay in a mountain lodge or cabin. Many lodges offer family-friendly activities such as guided hikes, nature walks, and evening campfires. This is a great way to spend quality time together as a family while enjoying the natural beauty of the mountains.
Another fun activity for families is to explore the many national parks in Spain's mountain regions. The Pyrenees National Park, for example, is home to a variety of wildlife and offers several hiking trails that are suitable for families with children. The Aigüestortes i Estany de Sant Maurici National Park is another popular destination, known for its stunning landscapes and crystal-clear lakes.
For those families looking for a bit more excitement, Spain also offers a variety of adventure sports in its mountain regions, such as zip-lining, rock climbing, and whitewater rafting. These activities can be a great way to bond as a family while enjoying the beautiful scenery of the Spanish mountains.
Overall, Spain's mountain regions offer a variety of options for families looking to enjoy some time in nature. Whether you prefer winter sports or summer activities, there is something for everyone in the Spanish mountains. So pack your bags and get ready for an unforgettable family holiday in the mountains of Spain!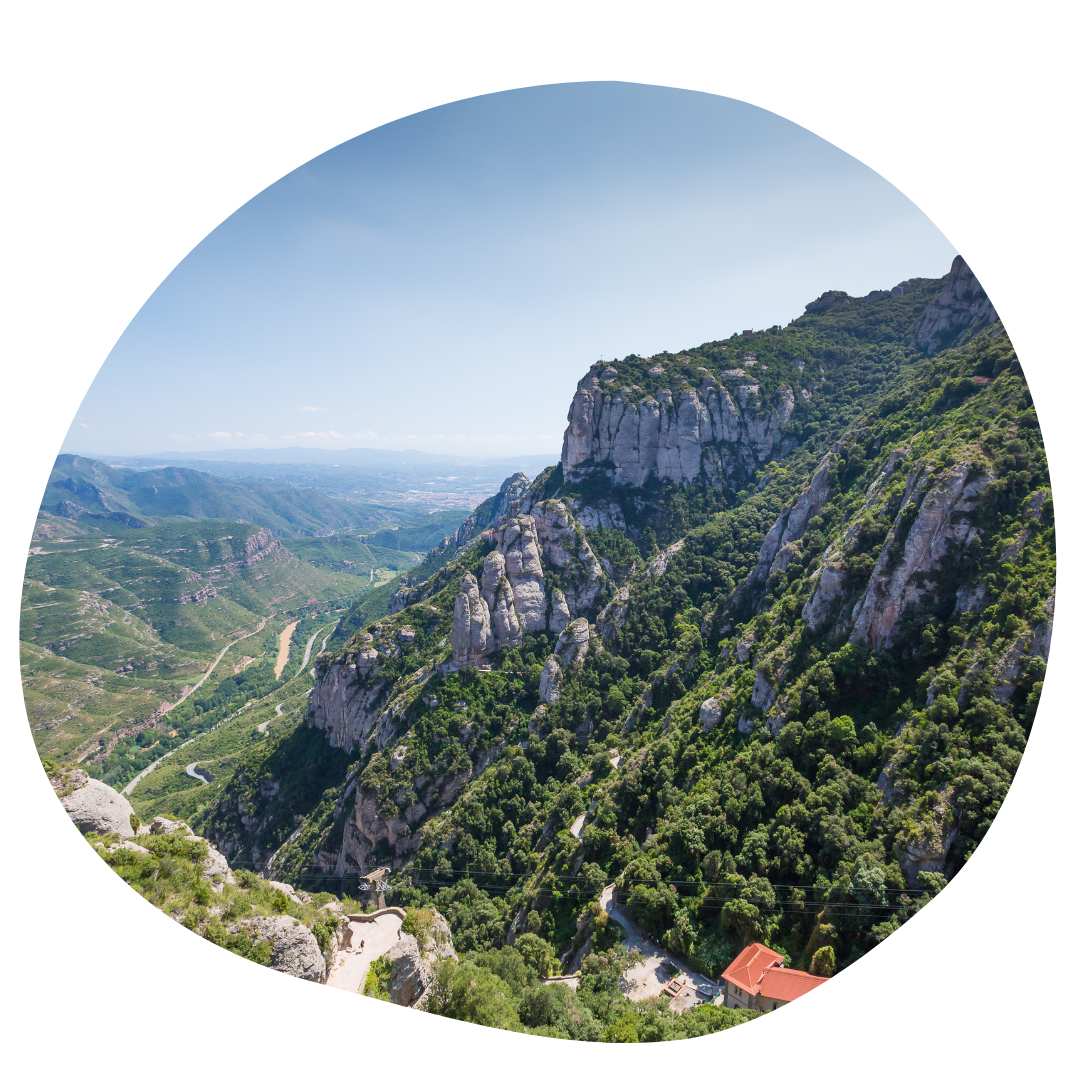 Costa Brava as a Family Holiday
Costa Brava is a beautiful coastline in north-eastern Spain, famous for its rugged cliffs, picturesque coves, and charming fishing villages. The region offers breathtaking beaches, charming coastal towns, and a variety of outdoor activities that families can enjoy. Some of the top attractions for families include the Cap de Creus National Park, which offers hiking trails and stunning views of the Mediterranean Sea, and the Salvador Dali Museum, which showcases the works of the famous surrealist artist. Families can also enjoy the beaches of Costa Brava, which offer a range of water sports and other activities such as paddle boarding and kayaking.
Calella de Palafrugell is a charming coastal town located in the heart of Costa Brava, making it a perfect family destination. The town boasts pristine beaches and clear turquoise waters, making it an excellent spot for swimming, sunbathing, and other water activities such as snorkeling and kayaking. Families can also take a stroll along the scenic coastal path known as Camí de Ronda, which offers stunning views of the Mediterranean Sea and the rugged coastline.
The town itself is full of quaint shops, cafes, and restaurants that offer delicious local cuisine. The annual Habaneras festival is also held in Calella de Palafrugell, where visitors can enjoy live music and performances. The town's friendly atmosphere, stunning natural scenery, and family-friendly activities make it a must-visit destination in Costa Brava for families.
Overall, Costa Brava is an excellent destination for families looking for a mix of adventure and relaxation in Spain.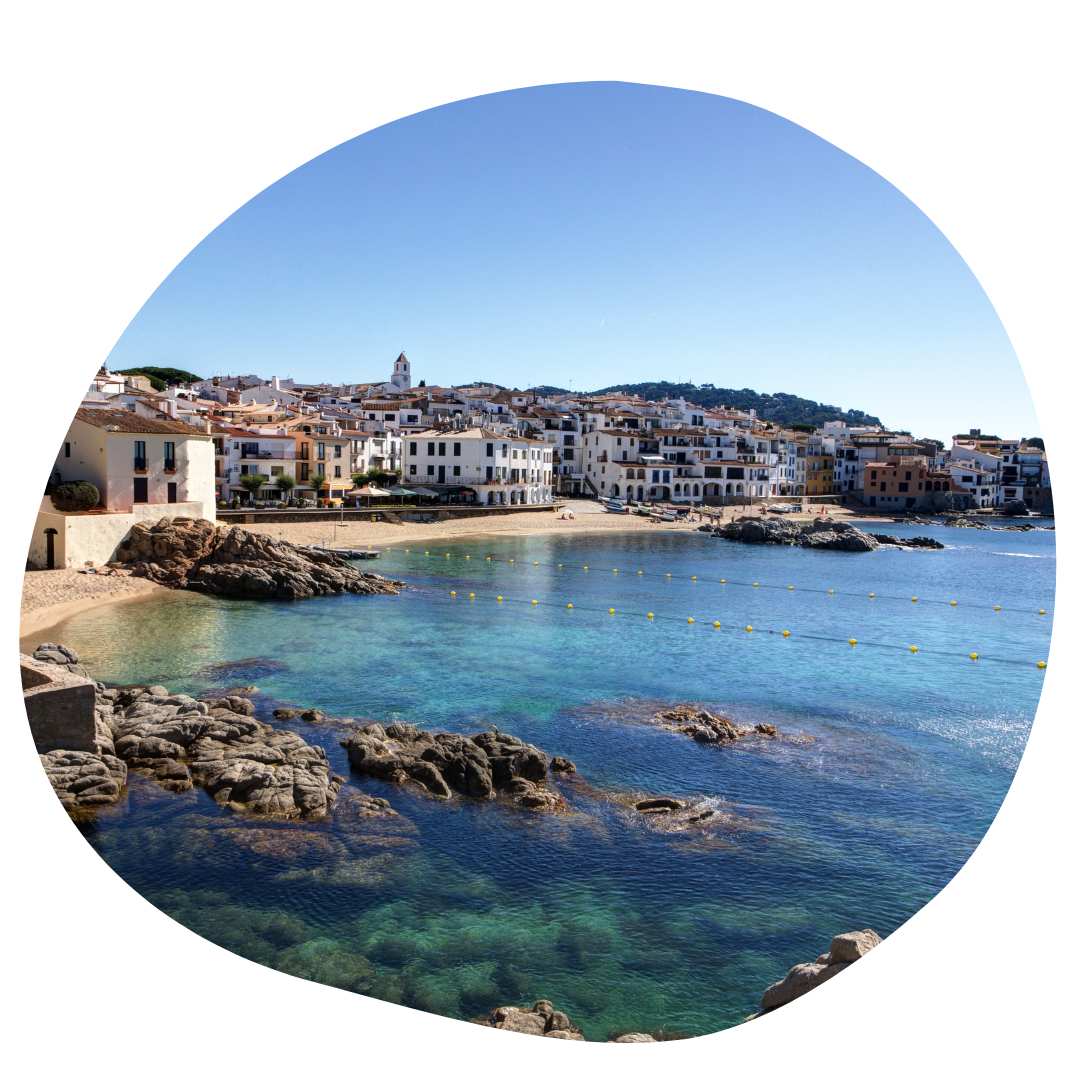 Costa del Sol as a Family Holiday
Costa del Sol is an excellent family destination located in the Southern region of Spain. The area offers a pleasant climate, pristine beaches, and numerous family-friendly activities, making it an ideal destination for families seeking relaxation and fun in the sun. Families can enjoy the numerous beaches of Costa del Sol, which offer a range of water sports and activities such as jet skiing, parasailing, and paddleboarding. Additionally, the area is home to several water parks and theme parks, including Aqualand Torremolinos and Selwo Aventura, which provide hours of fun for kids and adults alike
Malaga, the largest city in the region, is a particular favorite among families. Malaga boasts numerous attractions that cater to families, including the Alcazaba, a stunning Moorish castle, and the Picasso Museum, which features an extensive collection of works by the famed artist. Families can also enjoy the beaches of Malaga, which offer a range of water sports and other activities.
With its perfect blend of sun, sea, and family-friendly activities, Costa del Sol is a must-visit destination for families in Spain.
At Booking with Kids, we make family travel easy and stress-free. We provide guides to help you plan your trip, recommend family-friendly destinations, and offer essential travel gear to make your holiday as smooth as possible. Book your trip to Spain with us and enjoy a tantrum-free family holiday!