Visiting Sweden with Kids
Visiting Sweden with kids is an excellent idea. This Scandinavian country is full of beautiful landscapes, culture, and history, making it an ideal family destination. The country is particularly well–suited for kids, offering plenty of activities and attractions to keep them occupied. Booking with Kids has chosen Sweden as a top family–friendly destination for its wealth of attractions and activities for all ages.
Getting to and around Sweden is easy and convenient, with several options for transportation. If you're travelling from within Europe, you can fly directly to Sweden's major airports or take a train or bus from neighbouring countries. If you're travelling from farther away, you may need to take a connecting flight to one of Sweden's major cities, such as Stockholm or Gothenburg. Once you're in Sweden, you can explore the country using the extensive public transportation system, which includes buses, trains, and ferries.
The currency in Sweden is the Swedish Krona (SEK). It's important to note that Sweden is a cashless nation, so credit and debit cards are the best way to pay for goods and services.
Sweden offers a huge range of different options for family holidays. Whether you're looking for a city break, a nature holiday, or something in between, there's something to suit everyone.
So, if you're looking for a family-friendly destination that offers something for everyone, Sweden is the perfect choice. With its wealth of attractions, activities, and natural beauty, Sweden is sure to provide your family with an unforgettable holiday experience.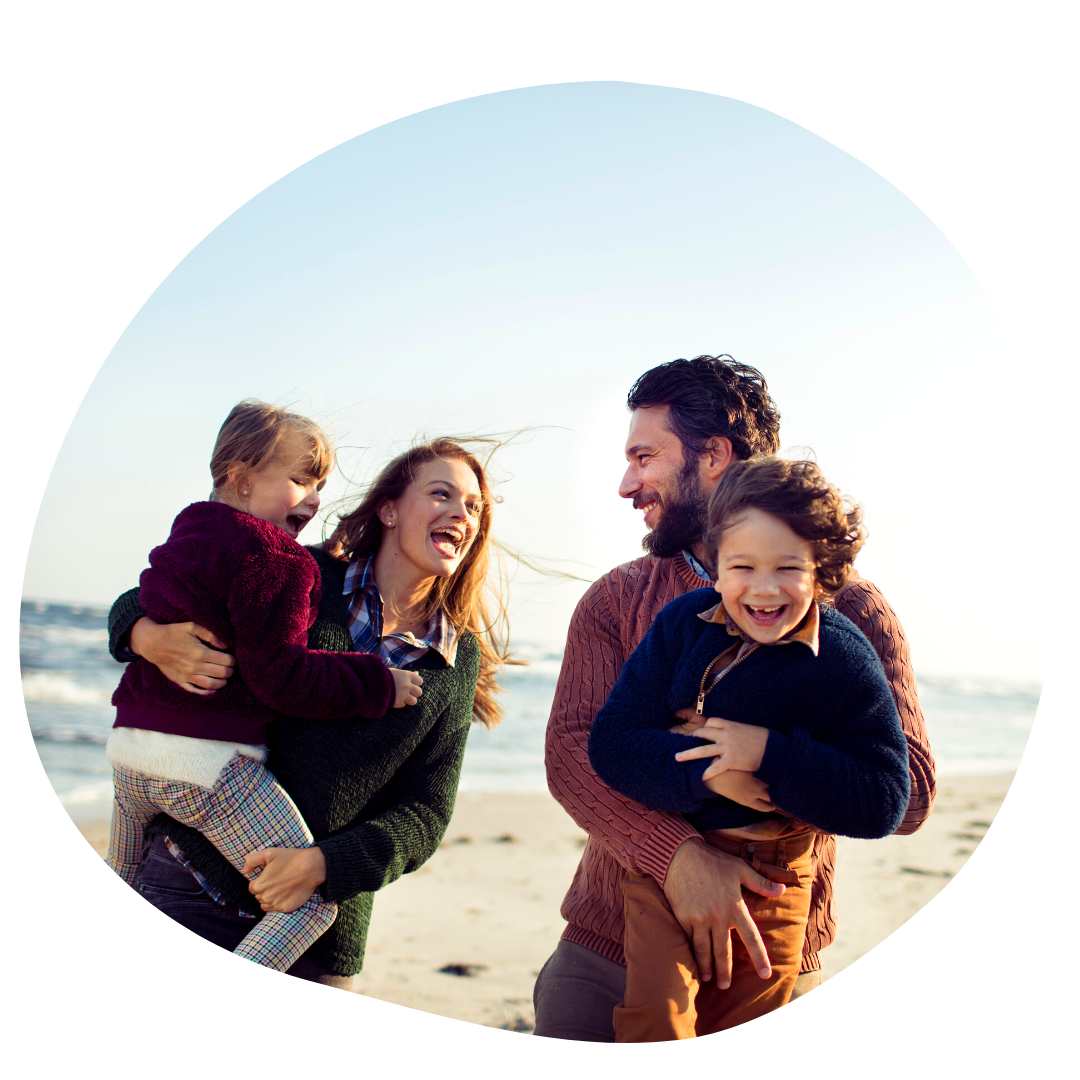 Our Top Destinations in Sweden to Visit With Kids
This guide is all about travelling to Sweden with kids because we believe that when you are planning a family trip to Sweden you will need a place to start and a well-laid-out guide that you can use to refer to and consult when needed. In fact, make sure that you keep this guide handy on your phone so that you can come back to it, even when you get to your destination!
Here's what you will find step-by-step info on:
These sections will take you to other articles on this site so, if you're interested to know more, we have got you covered so you can plan your perfect family vacation with ease.
If you're in the stage of packing and ready to go to Sweden, check out our Travel Gear page where you can easily find all the essentials that you need to take on your holiday!
When to go to Sweden with Kids
When it comes to visiting Sweden with kids, there's no bad time to visit. However, the best time to visit is usually during the summer months. This gives you the opportunity to take advantage of the long days and warmer temperatures, as well as all the outdoor activities available in Sweden's many national parks and nature reserves. From May to mid–August, the days are long and the nights are short. The sun is out for most of the day, allowing you to explore the country's beautiful landscapes and take part in outdoor activities such as hiking, biking, swimming, and camping. During this time, many of the tourist attractions are open and you'll find a variety of fun activities for your kids to enjoy. The summer months also offer a great opportunity to explore Sweden's lively cities.
The capital, Stockholm, is especially vibrant, with plenty of family–friendly activities and attractions, as well as an abundance of cafes, restaurants, and museums. The smaller cities also offer plenty of attractions, such as amusement parks, historic castles, and art galleries. During the summer months, there's also the chance to take a boat trip around the archipelago. This is a great way to see the country's stunning coastline and wildlife, and you'll get to experience the unique atmosphere of the islands. During the summer period, there are also many cultural festivals and events taking place. These can be a great way for your family to experience the country's traditional activities, music, and food. Overall, the summer months are the best time to visit Sweden with kids.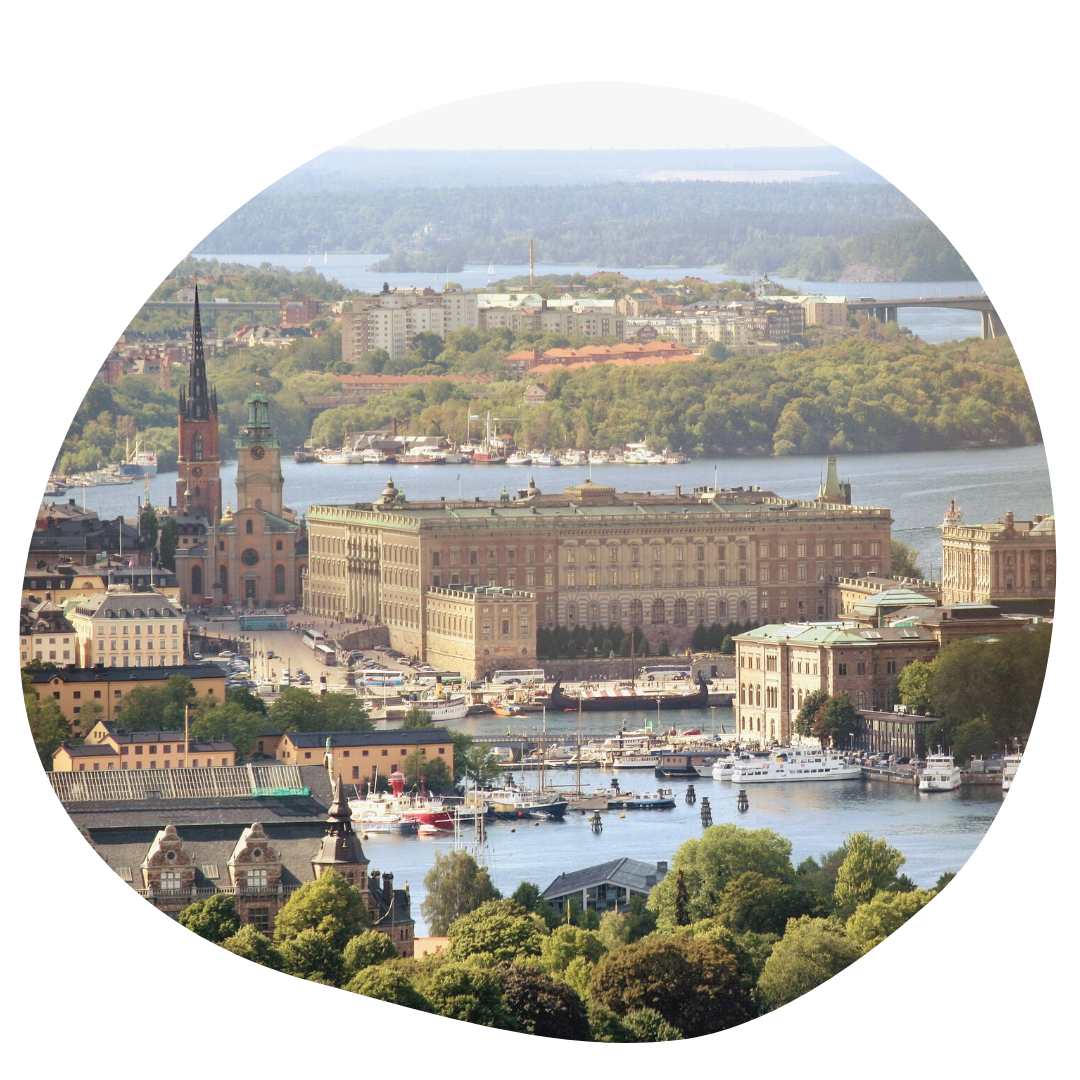 Destinations in Sweden for Families
Booking with Kids has created a range of guides to make planning your holiday easier. For example, if you're planning a city break, you can check out our guides to Gothenburg and Stockholm, which include recommendations for top attractions, restaurants, and hotels. Check out the travel gear page where you can find all the essential items you'll need for your holiday, from strollers and car seats to toys and games. You will also find a range of helpful tips and advice for travelling with kids in Sweden, including information about child safety, health and safety, and family–friendly attractions.
Exploring Cities in Sweden with Kids
Sweden is a beautiful country to explore with kids, offering a variety of activities and attractions for the whole family. From the lively capital of Stockholm to the coastal cities of Gothenburg and Malmö, there's plenty to keep everyone entertained.
Gothenburg is a great family destination, with plenty of activities for both young and old. Start your day at the Liseberg amusement park, where you can take a ride on the iconic wooden roller coaster or explore the park's gardens. There are also many great museums, such as the Universeum, a science and technology centre, and the Natural History Museum, perfect for curious little minds.
Stockholm is a great choice for an exciting city break. Here you can explore the Vasa Museum, dedicated to the infamous warship Vasa, or get up close and personal with wildlife at the Skansen Open Air Museum. Kids will love the ABBA museum, where they can learn about the history of the famous Swedish band and even dress up as their favourite members.
Fora more relaxed family holiday, Malmö is a great choice. Visit the iconic Turning Torso building for some stunning views or take a boat trip to one of the many nearby islands, such as Öland. Here, you can explore the castle ruins and take a stroll along the beach.
Nomatter where you choose to go in Sweden, you can be sure that there will be plenty of family-friendly activities to keep everyone entertained. From thrilling amusement parks to historic sites and beautiful nature, Sweden has it all.
Mountain Holidays with Kids
With some of Europe's best family–friendly ski resorts, you can be sure to find the perfect winter skiing holiday for you and your family in Sweden. Offering, a wide range of slopes and trails, as well as a variety of activities and facilities to ensure a fun and enjoyable experience for the whole family. Most ski resorts offer a range of ski lesson packages, so whether you're a complete beginner or advanced skier, you can get the tuition you need to make the most of your ski holiday. The ski resorts in Sweden offer a wide range of accommodation options, from luxury ski chalets to budget–friendly apartments, making them a great choice for families.
The summer months are also a great time to visit Sweden's ski resorts. With its mild temperatures, long days, and beautiful landscapes, the mountains of Sweden offer a great setting for a summer mountain holiday. There are plenty of activities to enjoy, from hiking and biking to swimming and fishing. You can also take part in guided tours or explore the area on your own.
At Booking with Kids,we understand that family holidays can be a stressful experience, but with our help, you can be sure to have a tantrum–free holiday.