Visiting Switzerland with Kids
Welcome to Switzerland, a family-friendly destination handpicked by Booking with Kids. Switzerland is a beautiful country in Central Europe known for its breathtaking mountains, crystal-clear lakes, and picturesque cities. It is a perfect destination for families as it offers a wide range of activities that cater to all ages. Switzerland is easy to reach by airplane, with many airports to choose from. Once you arrive, destinations are easily connected by train, making it an easy country to travel around. Thus, visiting Switzerland with kids will be easy and fun!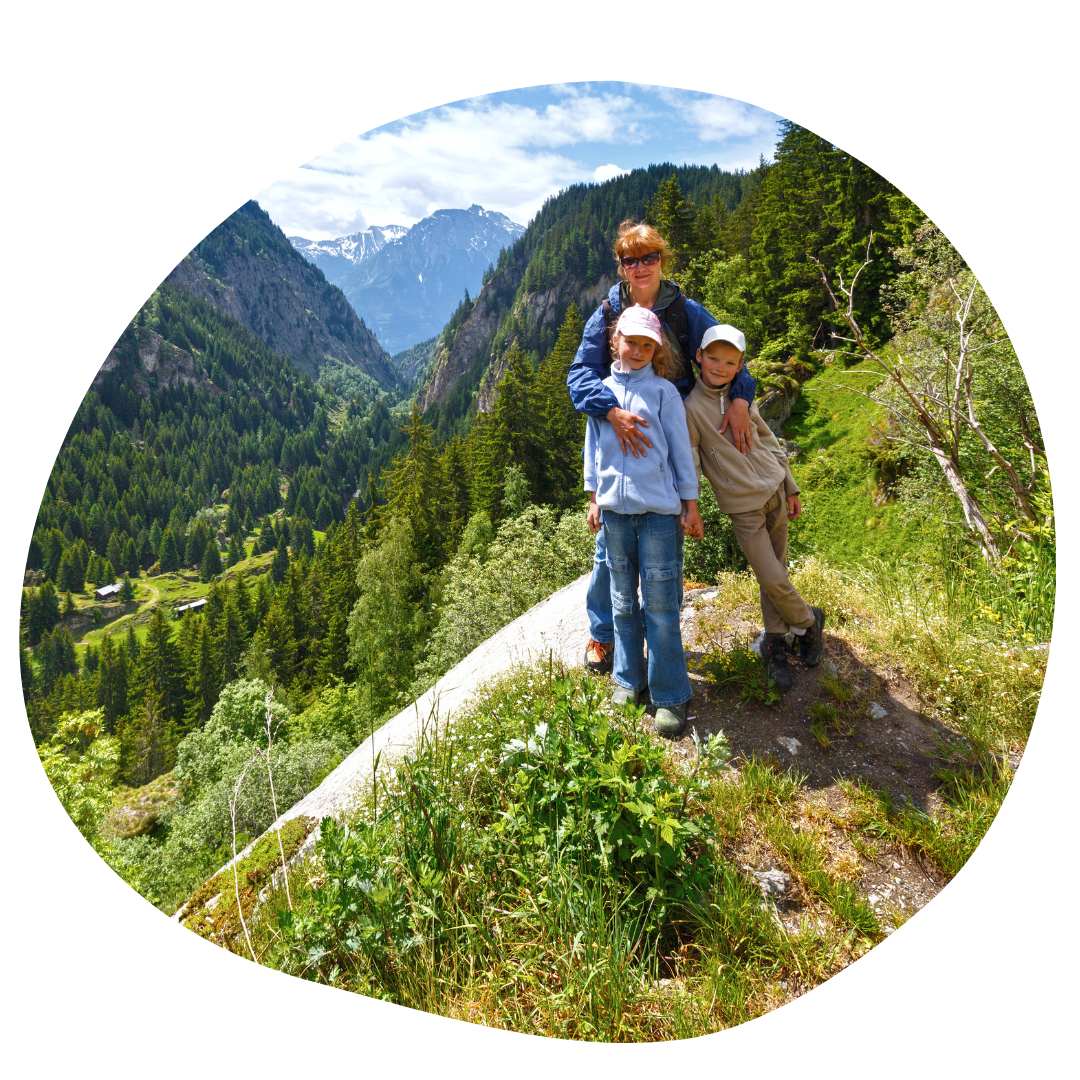 Our Top Switzerland Destinations to Visit With Kids
This guide is all about travelling to Switzerland with kids because we believe that when you are planning a family trip to Switzerland you will need a place to start and a well-laid-out guide that you can use to refer to and consult when needed. In fact, make sure that you keep this guide handy on your phone so that you can come back to it, even when you get to your destination!
Here's what you will find step-by-step info on:
These sections will take you to other articles on this site so, if you're interested to know more, we have got you covered so you can plan your perfect family vacation with ease.
If you're in the stage of packing and ready to go to Switzerland, check out our Travel Gear page where you can easily find all the essentials that you need to take on your holiday!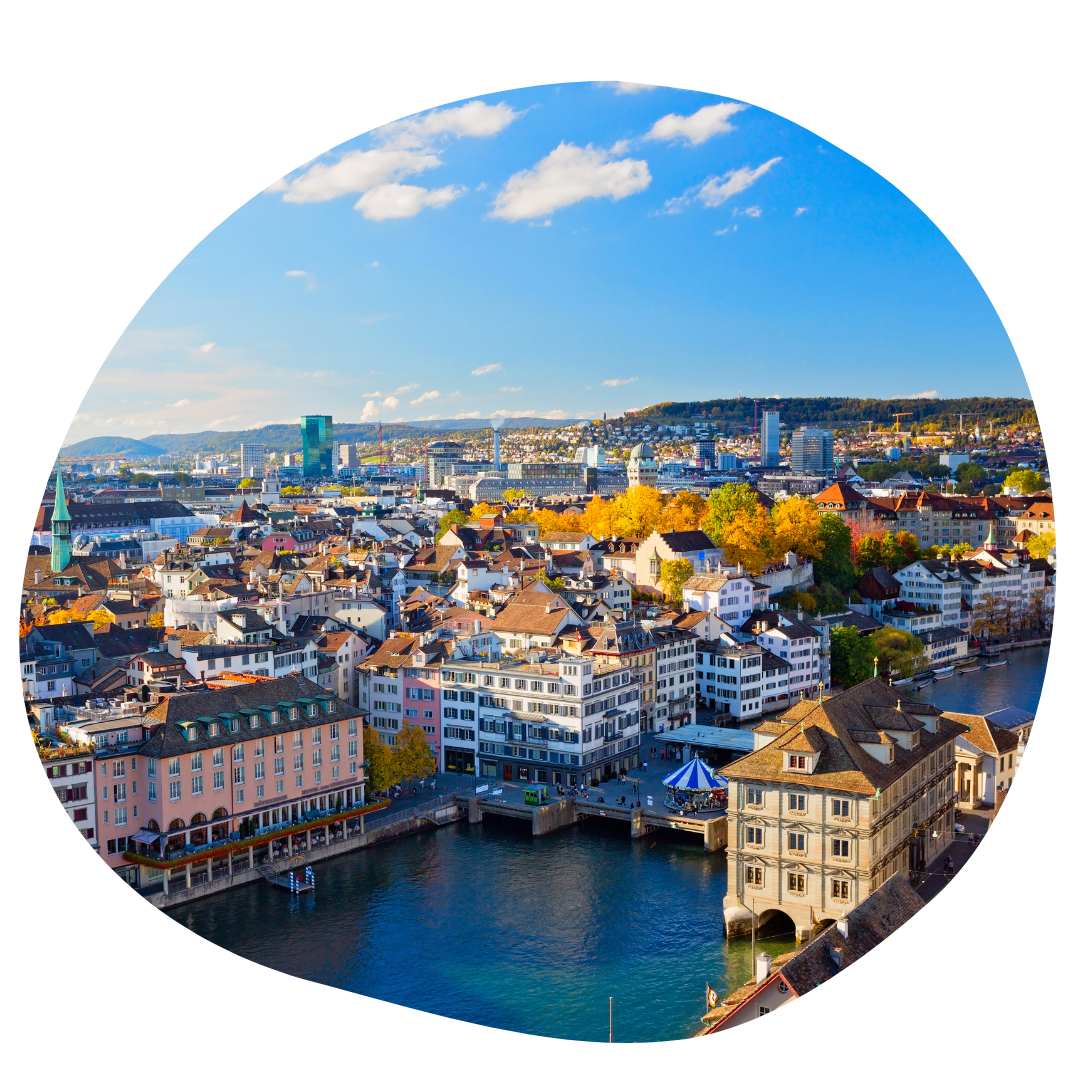 When to go to Switzerland with Kids
The best time to visit Switzerland with kids depends on what activities you are planning to do and what destinations you want to visit. The weather in Switzerland varies a lot from North to South and from the mountain regions to the cities. It is important to check the average temperature before booking to ensure that you choose the best time to visit. April to October are great months to visit Switzerland with kids but for those who love the winter sports and the snow, they might prefer heading there from December to March.  We're laying out the top activities to do along with the best time to visit Switzerland.
Best Time to Visit Switzerland for Sightseeing: The best time for sightseeing in Switzerland is when the weather is pleasantly warm, generally around mid-April through mid-October, when the weather is pleasant and generally warm. If you want to avoid the crows, then plan to go at the end of mid-April through May or from mid-September through mid-October.
Best Time to Visit to Visit Switzerland for Good Weather: Plan to visit Switzerland in July or September, if you're looking for a warmer temperature and the least chance of rain.
Best Time to Visit Switzerland for Snow Sports: January and February would be the most ideal months to visit Switzerland for some winter sports. However, the first high-elevation slopes typically open in November and close in March.
Best Time to Visit Switzerland for Hiking: Switzerland becomes a prime location for hiking, after all the snow has melted. By June, some of the highest trails might still have snow, but will be open, and the cable cars will be operating again. Hiking is done best through early October and sometimes longer.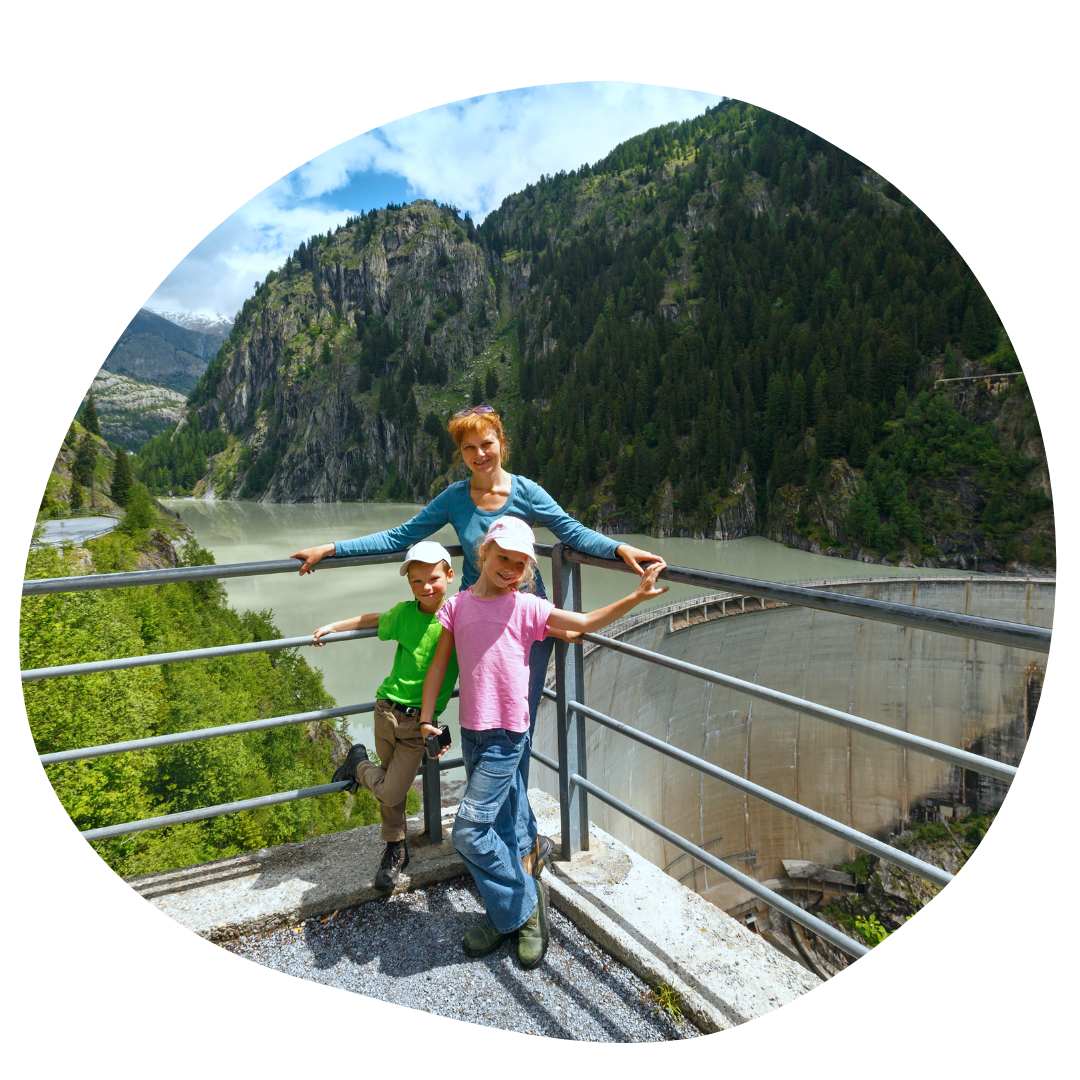 Swiss Destinations for Families
Switzerland offers a wide range of destinations for families. From cities like Geneva, Bern, and Zurich to natural landscapes like the Swiss Alps and the picturesque towns of Lake Geneva, there is something for everyone in Switzerland.
Currency in Switzerland is the Swiss franc (CHF). We have created this page with some of the most popular destinations in Switzerland to make your planning easier. Check out our family-friendly travel guides for each destination.
Here are some of our top Swiss destinations for family-friendly holidays: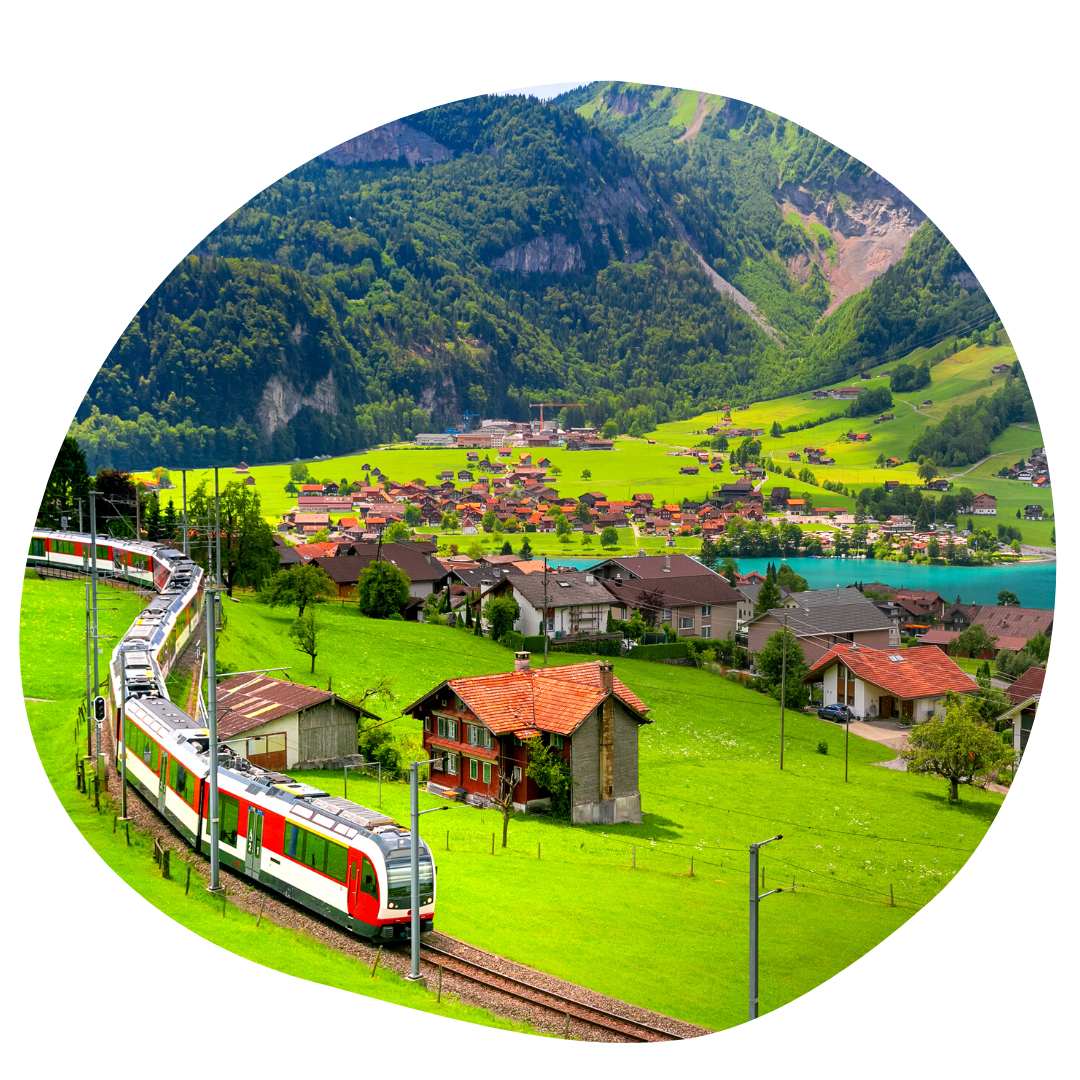 Exploring Cities in Switzerland with Kids
Switzerland is home to many beautiful cities with rich history and culture. Exploring the cities with your kids is a fun way to learn about the country's heritage. Zurich, the largest city in Switzerland, has many museums, galleries, and parks to explore. It is also home to the Zurich Zoo, which houses over 360 different animal species.
Lausanne is a smaller city but has a lot to offer for families. It is home to the Olympic Museum, where you can learn about the history of the Olympic Games, and the Lausanne Cathedral, one of the most beautiful Gothic-style cathedrals in Switzerland. The city is also located on the shores of Lake Geneva, offering stunning views of the lake and surrounding mountains.
Mountain Holidays with Kids
Switzerland is famous for its mountains, and it is a perfect destination for nature lovers. The Swiss Alps offer a great range of activities for families, from hiking in the summer to skiing in winter. Saas-Fee and Saastal are two popular destinations in the Swiss Alps that offer a wide range of activities for families. Both destinations offer skiing, and other winter sports in winter and hiking, exploring trails and other activities like feeding the marmots in summer. This makes them perfect for year-round family holidays.
Switzerland is a perfect destination for families, offering a wide range of activities and destinations to choose from.
Booking with Kids is here to make your holiday planning easier, with guides for different destinations and travel gear recommendations. Book your next family holiday with us and enjoy a tantrum-free holiday experience.