Things to do in Bath with kids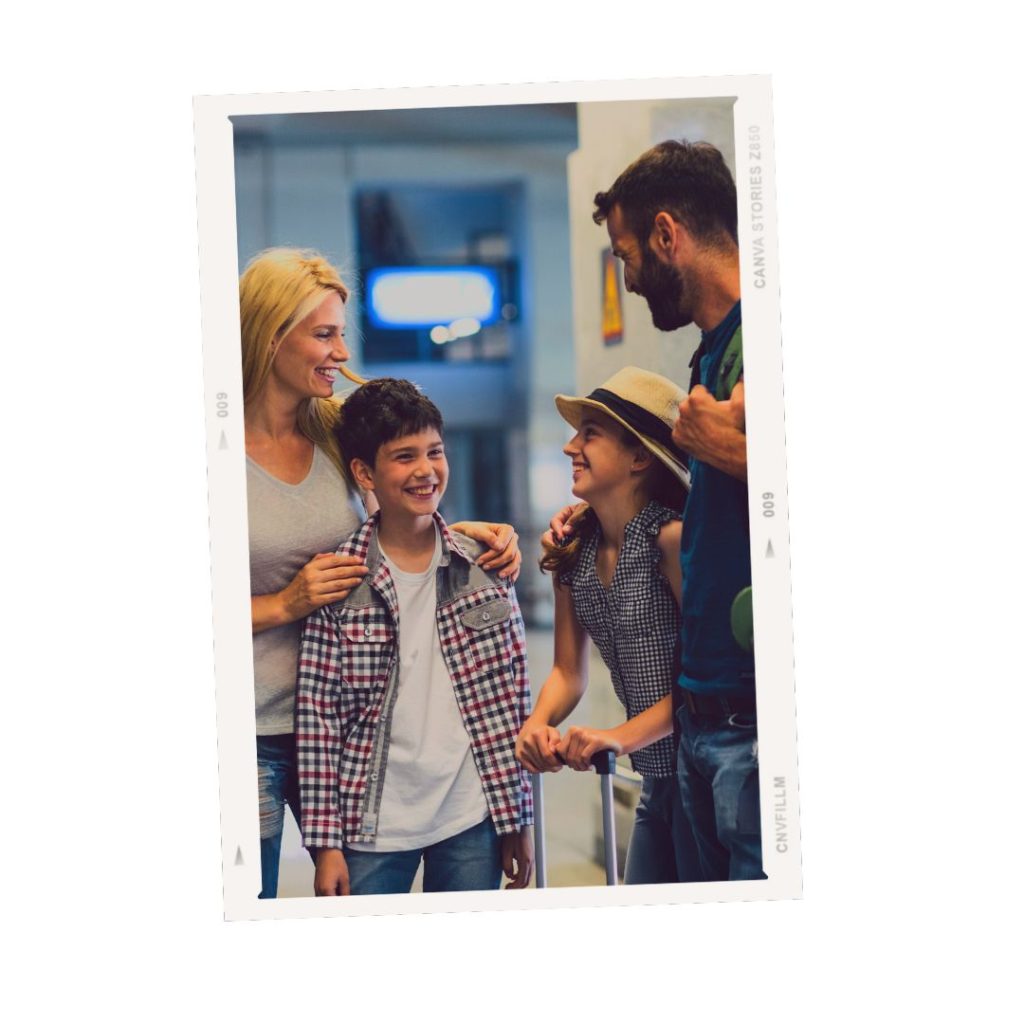 Bath, located in the southwest of England, is a charming city that is rich in history and culture. It is famous for its stunning Georgian architecture, natural hot springs, and Roman baths. It's a great destination for a family holiday, with plenty of activities to keep kids entertained. The average weather in Bath is pleasant year-round, with the best months for a family holiday being from mid-June to mid-September. During this time, the weather is warm and sunny, making it perfect for exploring the city and its surroundings.In this article, you will find out more about Bath and all about the best things to do in Bath with kids.
Booking with kids has selected some of the best things to do in Bath with kids. First on the list is a visit to the Roman Baths, which is one of the city's main attractions. Kids can explore the ancient ruins, learn about the history of the baths, and even taste the natural hot spring water.
Next on the list is a visit to the Jane Austen Centre, which is dedicated to the famous author who lived in Bath. Kids can learn about her life and works, dress up in period clothing, and participate in fun activities.
Another must-visit attraction is the Bath Abbey, which is a stunning medieval church with beautiful stained-glass windows and intricate stonework. Kids can take a tower tour to see the city from above or participate in a family-friendly guided tour.
For a fun and educational experience, families can visit the Victoria Art Gallery, which features a collection of paintings, sculptures, and decorative arts from the 15th century to the present day. Kids can participate in art workshops and activities or take part in the gallery's family trails.
Finally, a visit to Bath would not be complete without taking a stroll through the city's charming streets and taking in the beautiful Georgian architecture. Families can enjoy a picnic in one of the city's many parks, visit local markets and shops, and indulge in some delicious food and drink.
Explore Bath on a canal boat
Exploring Bath on a canal boat with kids is a fantastic way to see the city from a unique perspective. There are plenty of different tours to choose from, ranging from short trips to longer journeys that take you out into the countryside. The Bath Narrowboats are usually a great family-friendly option. It's a good way to discover the city with the little ones, as they will love watching the world go by from the comfort of the boat. With different durations available, you can easily find the canal boat trip that suits you best. Whether you're looking for a relaxing afternoon on the water or a more adventurous trip, a canal boat tour in Bath is a great activity for families.
Visit the Roman Baths
Visiting the Roman Baths in Bath with kids is a must-do activity when in the city. The Roman Baths are a well-preserved thermae temple, constructed on the site between 60-70AD in the first few decades of Roman Britain. It's an amazing experience to see the ancient baths up close and learn about their history. Kids will love exploring the various rooms and exhibits, including the Great Bath and the museum. They can also dress up in Roman costumes and try out interactive exhibits. Overall, a trip to the Roman Baths in Bath is a great educational and fun experience for the whole family.
Go for a walk in the Bath Skyline
Going for a walk in the Bath Skyline with kids is a wonderful way to experience the natural beauty of the area. The 6-mile circular walk is located on high ground to the east of Bath city centre and is owned by the National Trust. It offers a unique view of the city surrounded by nature, making it a great way to escape the hustle and bustle of the city for a few hours.
The Bath Skyline walk is family-friendly, with part of the trail adapted and easy to navigate with a stroller. Along the way, kids will love exploring the woods and fields, and spotting the wildlife that call the area home. There is even a children's play area set in the woods at Claverton Down, perfect for letting the little ones burn off some energy.
For families with younger children or those who are short on time, there are shorter versions of the walk available. Buses are also available to get you to different points of the park, making it easy to customize your route.
Visit Prior Park Landscape Garden
Prior Park Landscape Garden in Bath, UK is a must-visit for families who love to explore nature. The garden is located just outside the city centre and is owned by the National Trust. It features a beautiful Georgian landscape garden with stunning views of the surrounding countryside, a Palladian bridge, and a lake. Families can enjoy a leisurely walk around the garden while taking in the breathtaking scenery. There are also plenty of spots for a picnic, and the garden is a popular destination for families during the summer months. The garden is open year-round, and there are often events and activities for families, including wildlife trails, guided tours, and seasonal events.
Spend time at Royal Victoria Park
The Royal Victoria Park is a picturesque park located in Bath, UK. It is a popular destination for families, thanks to its many amenities and beautiful surroundings. The park is located near the Bath Skyline walk, making it an ideal place to start or finish your hike. The park boasts several attractions, including the famous Palladian bridges that cross the lake, creating a stunning view for visitors.
There are plenty of activities for children to enjoy in the park, including a play area, crazy golf, and a mini train ride. Families can also take a picnic and enjoy the scenic views and fresh air. The park is also home to the Botanical Gardens, which offer visitors a chance to explore different plants and flowers.
The park has a rich history, having been opened in 1830 by Princess Victoria, who was just 11 years old at the time. Today, the park is a popular spot for locals and tourists alike, and it is well-maintained throughout the year.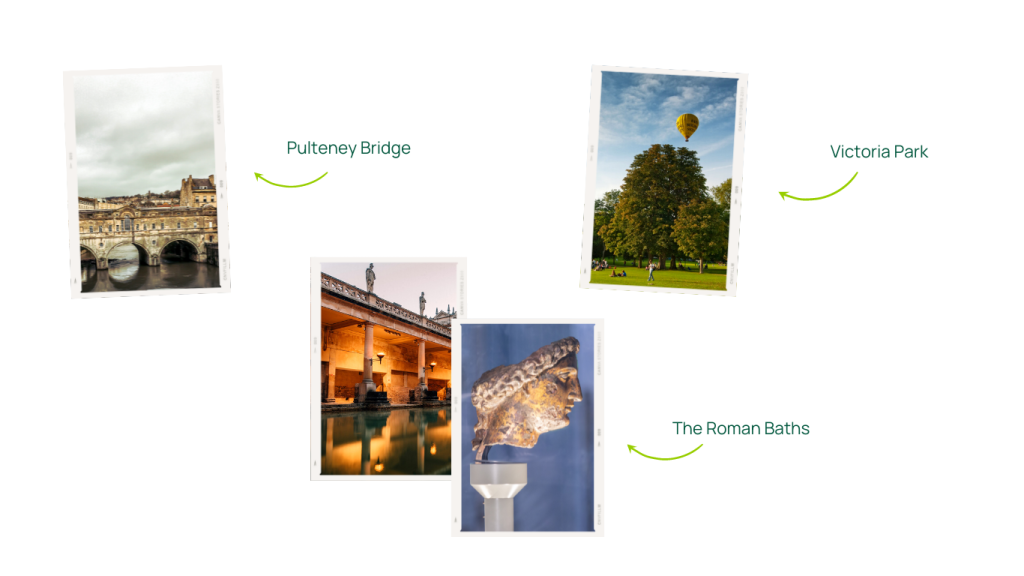 Visit Bath City Farm
Bath City Farm is a wonderful place to visit with kids, providing a fun and educational experience. Situated on the outskirts of Bath, it is home to a variety of animals, including cows, pigs, sheep, and chickens. Kids love to interact with the animals and learn about their daily care routines. In addition, the farm has a vegetable garden, allowing kids to learn about where their food comes from. Bath City Farm also offers various activities, such as pony rides, nature trails, and craft workshops, making it a perfect destination for a family day out. The farm is free to enter, although donations are welcome to help with the care of the animals.
Beazer Garden Maze
Beazer Garden Maze is a unique attraction located near Pultney Bridge in Bath. The maze is located in a flat garden and offers a fun and engaging experience for visitors of all ages. While the maze may not be large enough to get lost in, it is still a beautiful and enjoyable attraction to explore with kids. It is made up of neatly trimmed hedges, creating a stunning visual effect from above. Whether you're visiting Bath for the first time or are a local looking for a new activity to do with your children, Beazer Garden Maze is definitely worth a visit.
Visit Alice Park
Alice Park is a peaceful green oasis situated in the eastern part of Bath, UK. This tranquil park is the perfect place to unwind and relax with your family on a sunny day. It has a charming children's playground, equipped with swings and slides that kids will love. Additionally, the park features a popular café where visitors can enjoy a cup of tea or coffee while taking in the serene surroundings. The park is known for its wide open spaces, and it's a great place to have a picnic, play a game of frisbee, or simply take a leisurely stroll.
Conclusion
In summary, Bath is a wonderful family-friendly destination with plenty of activities to do with kids. From exploring the Roman Baths to taking a walk in the Bath Skyline, visiting Prior Park Landscape Garden or spending time at the Royal Victoria Park or Alice Park. There is also a Beazer Garden Maze and Bath City Farm that are great attractions to check out. Bath is best visited during the summer months from mid-June to mid-September when the weather is mild and perfect for outdoor activities. Here at Booking with kids we have a free family-friendly travel guide to Bath, which can help make your trip easier and more enjoyable for the whole family. With helpful tips and recommendations, we're here to make sure you have a stress-free and fun-filled vacation with your kids.