Things to do in Kakadu National Park with kids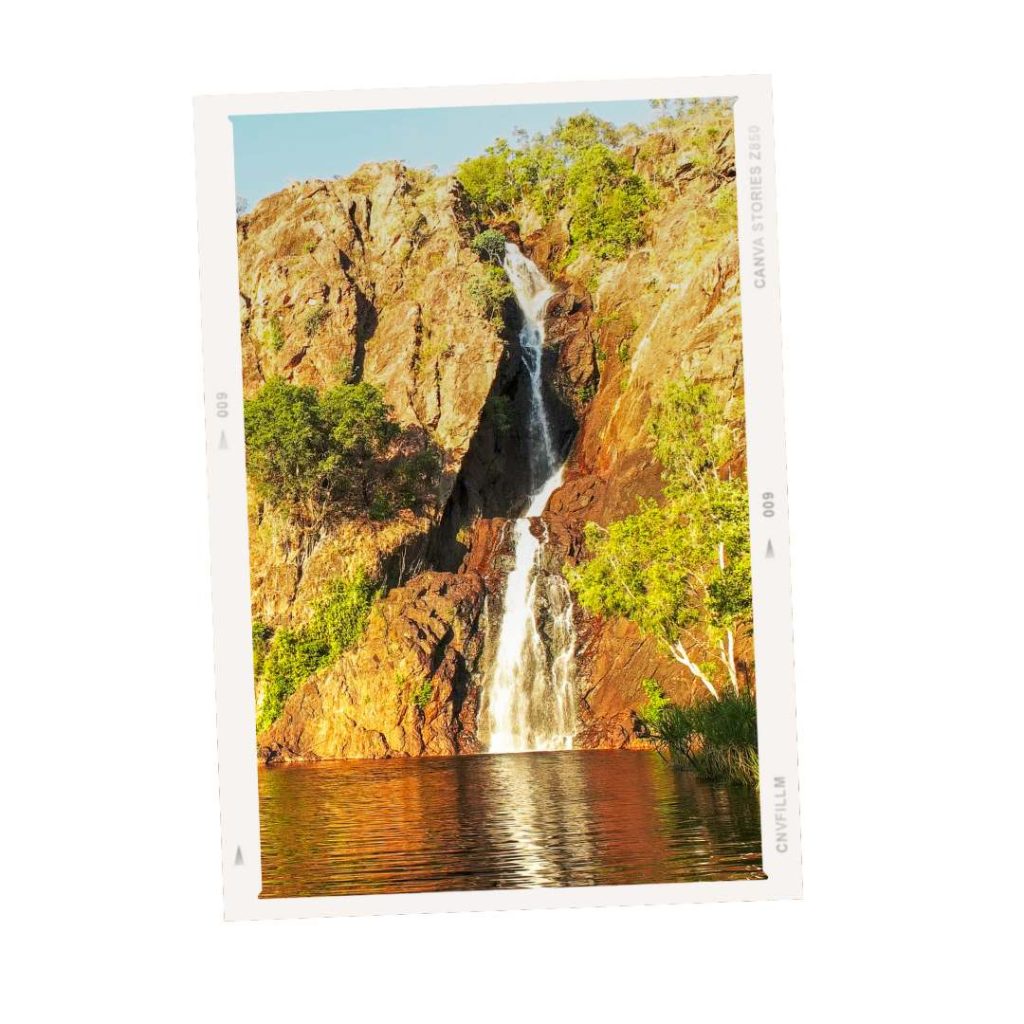 Kakadu National Park, situated in Northern Australia, is a must-visit location for families travelling to the area. With a size of 200km x 100km, it is the second-largest national park in the world, and it is located 171km from Darwin. The park features a range of different landforms. These include rivers, wetlands, and rugged stone country, as well as a unique collection of plants and animals, including some rare and endangered species. Here at Booking with Kids, we're breaking down a full list of things to do in Kakadu National Park with kids.
One of the highlights of a visit to Kakadu National Park is the ancient Aboriginal rock art sites. Some of these date back thousands of years. These sites are considered to be among the most significant in the world, and visitors can learn about the stories and traditions that are captured in the paintings and carvings.
As a UNESCO World Heritage Site, Kakadu National Park offers a range of activities for families with young children. Toddlers will enjoy the chance to explore the park's natural beauty, while older kids can take part in hikes, bushwalks, and even cruises on the local rivers. The park also offers a range of educational programs, including guided walks and talks, as well as opportunities to learn about the area's unique ecology and cultural history.
If you're planning a trip to Kakadu National Park with your family, be sure to check out our family-friendly guide to Kakadu, which provides a range of information about the park, its attractions, family-friendly accommodation and much more. With so much to see and do in this stunning part of Australia, a visit to Kakadu National Park is sure to be an unforgettable experience for the whole family.
What to in Kakadu with kids
Exploring Kakadu National Park with kids is a great way to experience the natural beauty of Australia. With many family-friendly activities available, such as visiting waterfalls, spotting wildlife, and learning about the indigenous culture, the park is easy accessible for families. There is something for everyone in Kakadu National Park. Kakadu is a must-visit destination for families travelling to the Northern Territory.
Visit Gunlom plunge pool
Visiting Gunlom plunge pool with kids is a must-do activity when in Kakadu National Park. This sandy beach-like pool with its picturesque waterfall is a perfect spot to spend a day with your family. The best time to visit is from May to June. During this dry season, the water levels are lower, making it easier to access. The pool can be reached by car, and there is a parking area close by. With its crystal-clear water and scenic views, Gunlom plunge pool is a fantastic destination for a family day out. Don't forget to bring your swimsuits and sunscreen!
Visit Maguk pool
Maguk pool, also known as Barramundi Gorge, is a stunning natural swimming pool located in Kakadu National Park. It is a 2km walk to reach the turquoise pool and its waterfall, making it a great adventure for families with older children. However, it is important to check if it is open for swimming, as it closes seasonally for crocodile management. Visitors are advised to take necessary precautions to avoid any potential danger. Nevertheless, Maguk pool is a unique experience that provides an opportunity to swim in a beautiful natural environment. You will be surrounded by the sights and sounds of the Australian bush.
Go on Yellow Water Cruise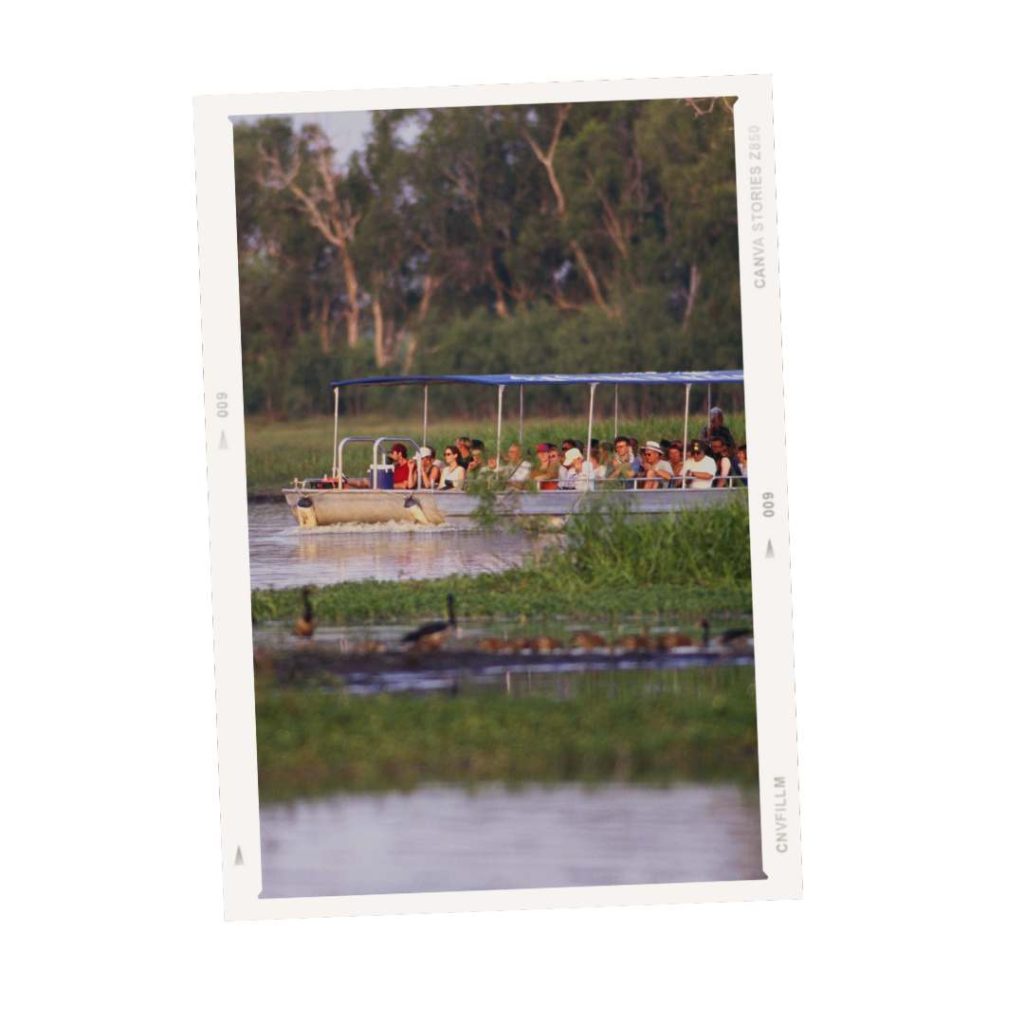 If you are looking for an exciting activity to do with your kids in Kakadu National Park, the Yellow Water Cruise is a must-do experience. The cruise takes you along the Ngurrungurrudjba (Yellow Water) Billabong all year round. The cruise offers a unique opportunity to see a variety of wildlife species in their natural habitat. From saltwater crocodiles to buffalos and birds, there is plenty to see along the way.
The cruise is suitable for all ages and has a range of options available, including sunrise, sunset and day cruises. The knowledgeable guides on board provide insightful commentary on the surrounding flora and fauna. This makes it a great educational experience for kids. The boats are comfortable and equipped with amenities such as toilets, allowing for a comfortable journey.
Booking in advance is recommended, particularly during peak season, to ensure availability. The Yellow Water Cruise is an unforgettable experience. It allows you and your family to connect with nature and create lasting memories.
Join a guided tour to Aboriginal Rock art sites
Joining a guided tour to Aboriginal Rock art sites with kids in Kakadu is a fascinating and educational experience. The tour offers a unique opportunity to discover the ancient paint and rich aboriginal history of the region. Kids can learn about the different painting techniques used by the Indigenous people and the stories they tell through their art. The knowledgeable guides provide valuable insights into the cultural significance of the sites. They also explain the spiritual beliefs of the Aboriginal people. Exploring these remarkable sites as a family can create unforgettable memories. They can deepen children's understanding and appreciation of Australia's Indigenous culture.
Guluyambi Cultural Cruise on the East Alligator River
The Guluyambi Cultural Cruise on the East Alligator River in Kakadu is an exciting and educational experience for families with kids. The unique boat tour takes you through the stunning scenery of the East Alligator River. On the boat rider, experienced Aboriginal cultural guides provide insight into the rich cultural traditions of the Indigenous people of the region. With small group sizes and 100% Aboriginal ownership and, the tour offers an authentic and respectful approach to Indigenous tourism. Kids can learn a lot. They can learn about: the traditional practices of hunting and gathering, storytelling, and the spiritual significance of the land and waterways. The cruise is an excellent way to deepen children's understanding of Australia's Indigenous culture and create unforgettable family memories.
Conclusion
Kakadu National Park offers a wealth of experiences for families to enjoy together. From discovering ancient rock art to exploring the stunning landscapes and wildlife of the region, there is no shortage of things to do. The Guluyambi Cultural Cruise on the East Alligator River offers an immersive experience. Exploring the many walking trails throughout the park allows families to witness the unique flora and fauna of the area, including crocodiles, wallabies, and bird life. With a range of accommodation options, families can spend several days exploring the park's many attractions. Some of these attractions include: swimming in natural waterholes, learning about traditional bush tucker, and marvelling at the stunning waterfalls. A family trip to Kakadu National Park is an unforgettable and educational experience.