Wellington, the vibrant capital city of New Zealand, is a fantastic place for families to explore. With its stunning natural scenery, exciting activities and attractions, and plenty of green spaces to run around and play in, it's the perfect destination for children of all ages. If you're looking for the best parks and playgrounds to take your little ones to, here are some top recommendations.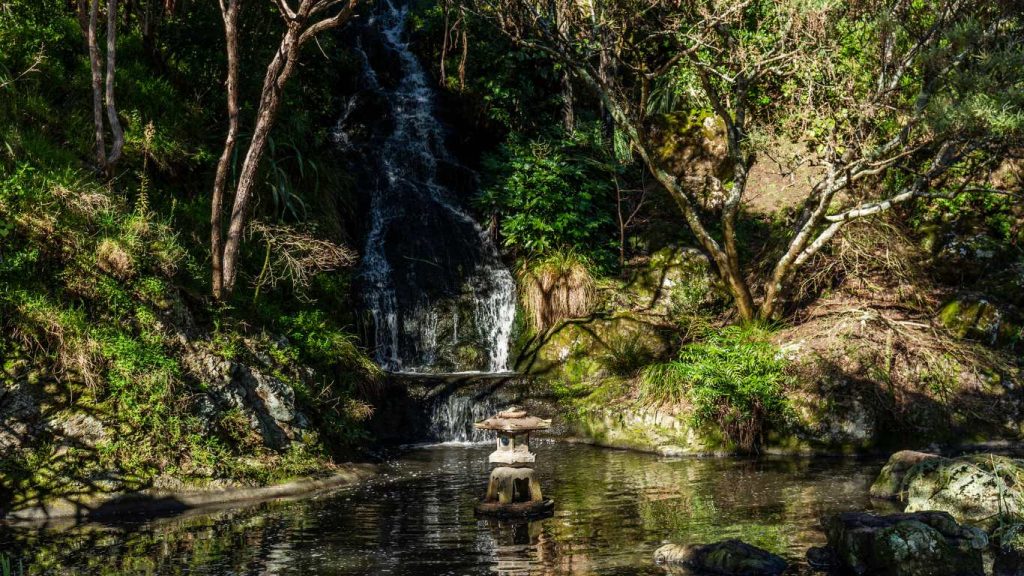 Wellington Botanic Garden ki Paekākā, like the city itself, is a bit wilder, a bit more unpredictable, able to surprise and enchant you whether it's your first visit or your hundredth. The central-city garden – all 25 hectares of it – is a wonderland of winding paths and breathtaking views, thrumming with bird and insect life. Around every corner, you'll find something to make you gasp: a tumbling waterfall, an exquisite orchid, a spiky succulent straight out of Dr. Seuss.
The entrance to the uppermost section of the garden is on Upland Road, a short stroll from Kelburn Village. The best way to get there from downtown is via the iconic Wellington Cable Car, departing from Lambton Quay. Hop off and you're immediately hit with an unbeatable view of the city and harbour, and an easy downhill stroll into the gardens. From there, you'll find the hillside playground that has delighted generations of Wellingtonians and visitors. Venture a bit deeper to the Discovery Garden, where children can wander among the plants and learn about the natural world.
Nestled in the Hutt Valley's beautiful Akatarawa Valley is a place where nature takes centre stage. Children will love getting up close and personal with the wildlife at Staglands in a safe and fun environment. Hand feeding, bush walks, eel spotting and native bird encounters are all on offer in a rural paradise, far from the hustle of the city and too-busy life. With so much to see and do, it can be tricky to fit everything into one day, but taking a guided tour, such as the daily lunchtime feeding tour, or weekend and school holiday off-road tractor and trailer tour, is a great way to get the most out of your time. Both of these are free to join.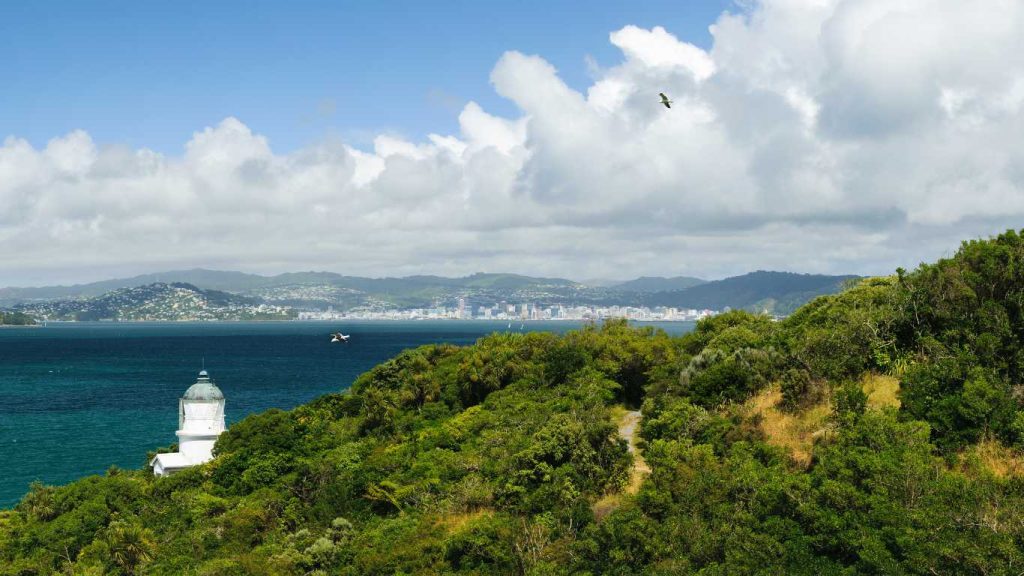 In the middle of Wellington's stunning harbour, Matiu/Somes Island is a tranquil retreat for both wildlife and visitors. This predator-free scientific and historic reserve is owned by local iwi (Taranaki Whānui) and managed by the Department of Conservation. Hop on the East by West ferry that runs daily and wander among native plant and bird life, taking in the stunning views around the harbour.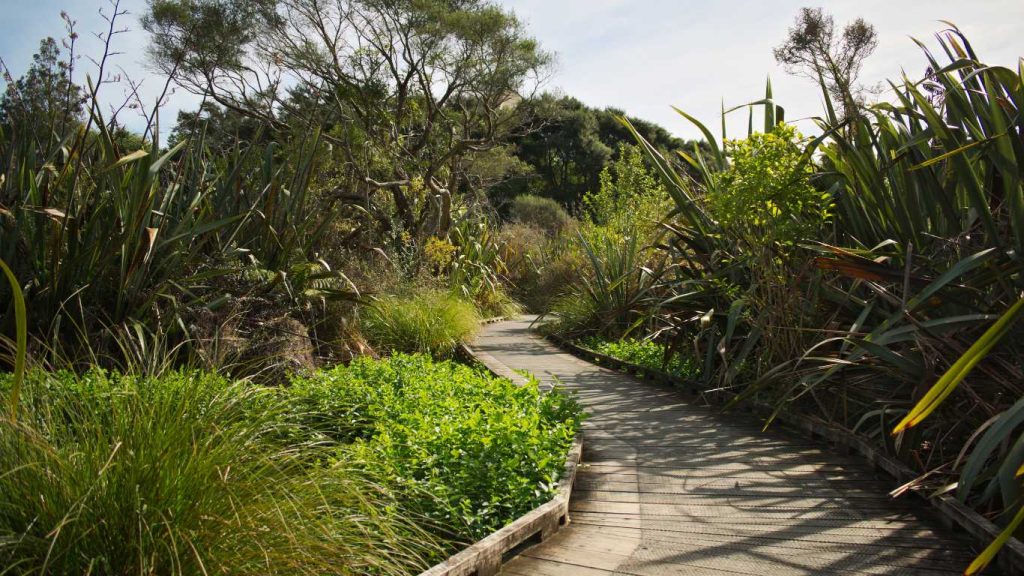 The secret's out – with rare forests, picnic spots and native wildlife, this nature reserve is a top spot to go for a day out. Visit Ngā Manu, Kāpiti's tranquil and special nature reserve. Offering the coast a pocket of peace and a place to learn more about the area's native wildlife and fauna, Ngā Manu welcomes visitors every day of the week. When it comes to the curious creatures, the reserve works with DOC and others in breed-for-release programmes designed to boost populations of at-risk species. This includes kiwi, whio, pateke, kāka, parakeet, tuatara and Whitaker's skinks, all of which can be seen on the grounds in walk-in aviaries and in various enclosures.
Named by Time magazine as one of the 100 greatest places in the world, the Zealandia urban eco-sanctuary is a must-visit. The world's first fully-fenced eco-sanctuary, Zealandia Te Māra a Tāne is an incredible slice of wilderness. It's not what you'd expect to find a few minutes drive from the central city, but Wellington is all about the unexpected. The best way to explore Zealandia is with a guide – they really know their stuff. You can soak up the scenery while guides track down some of the rarest wildlife. You could spot tuatara (prehistoric reptiles that have a real 'third eye'), giant wētā that look like armoured grasshoppers, or kererū (a chunky native pigeon whose flapping wings sound like a helicopter in flight).
A night tour is an undeniably special experience. You'll depart around dusk, explore the sanctuary by torchlight and spot creatures that only come out at night like cave wētā, ruru, and glowworms. If you're lucky, you'll even see a rare little spotted kiwi. If you'd rather explore Zealandia by yourself, general admission is available during the day. Grab a visitor map and then head out to walk the tracks. There are some bridges and a dam to cross, dozens of intersecting tracks to explore, and birds aplenty to spot or listen out for.
Oriental Bay Beach is one of Wellington's most popular beaches, and it's easy to see why. With its soft sand, calm waters, and beautiful views of the harbour, it's the perfect place for families to spend a sunny afternoon. There's a playground nearby for the kids to enjoy, as well as plenty of cafes and restaurants for a bite to eat.
The first carboNZero certified zoo in the world, Wellington Zoo puts conservation at the centre of everything they do. From solving a tiger's itchy ears to keeping native penguins well-fed, their team know how to keep animals happy and put their welfare first. Walking around Wellington Zoo, set in the suburb of Newtown a short trip from central Wellington, you'll see a bunch of extremely well looked after creatures in comfy habitats. But getting to know the animals isn't just reserved for staff. Visitors can get up close and personal with Wellington Zoo's unique and memorable experiences. Pat a lemur or feed a meerkat on a Close Encounter, or go all out and become a Zoo Keeper for a Day, their behind-the-scenes experience with either herbivores, birds and primates, or carnivores and minibeasts.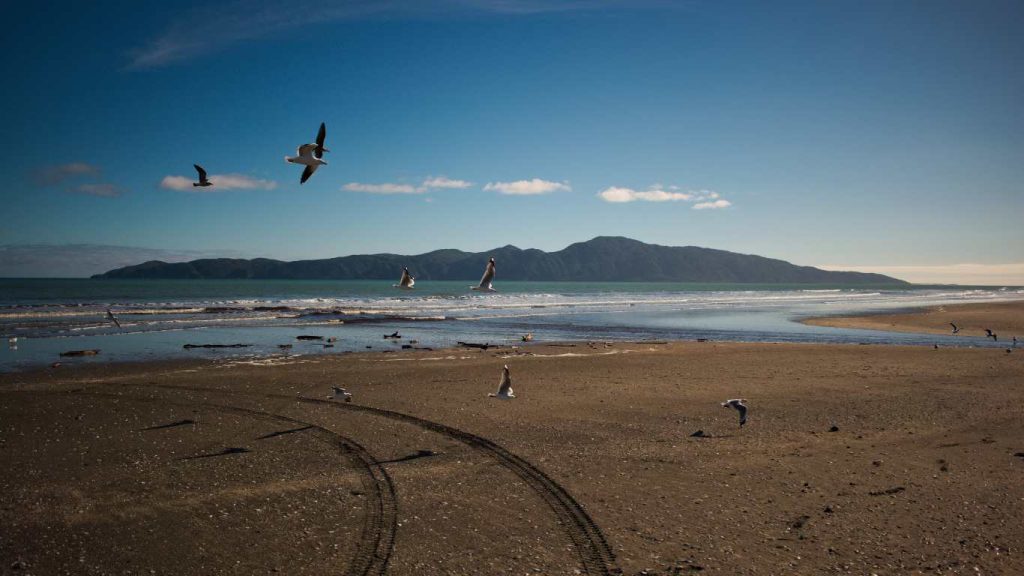 Experience Māori history, culture and hospitality on Kapiti Island. Perched just off the coastline, Kapiti Island is more than a nature sanctuary, with history, culture and surprises waiting to be discovered. Kapiti Island is one of New Zealand's oldest and most important nature reserves, and a place rich in Māori history. Kapiti Island is reached by a 20-minute boat ride from Paraparaumu Beach. Visitors can spend a day exploring the island or opt to stay overnight – there's the option to go glamping or stay in a cabin for an authentic Kiwi lodge experience. A night tour is included with a night stay, where you might get to spot one of 1,400 little spotted kiwi who call Kapiti Island home.
Wellington has a lot to offer families looking for a fun day out. From the stunning Zealandia Te Māra a Tāne to the beautiful Oriental Bay Beach, there are plenty of parks and playgrounds to explore. So pack a picnic, grab the sunscreen, and get ready for a day of adventure in New Zealand's capital city.
Find out more about visiting Wellington with children in our free guide.
Head to Booking with Kids for more tips, support and family friendly travel guides. Check out our most loved travel gear from brands we trust.