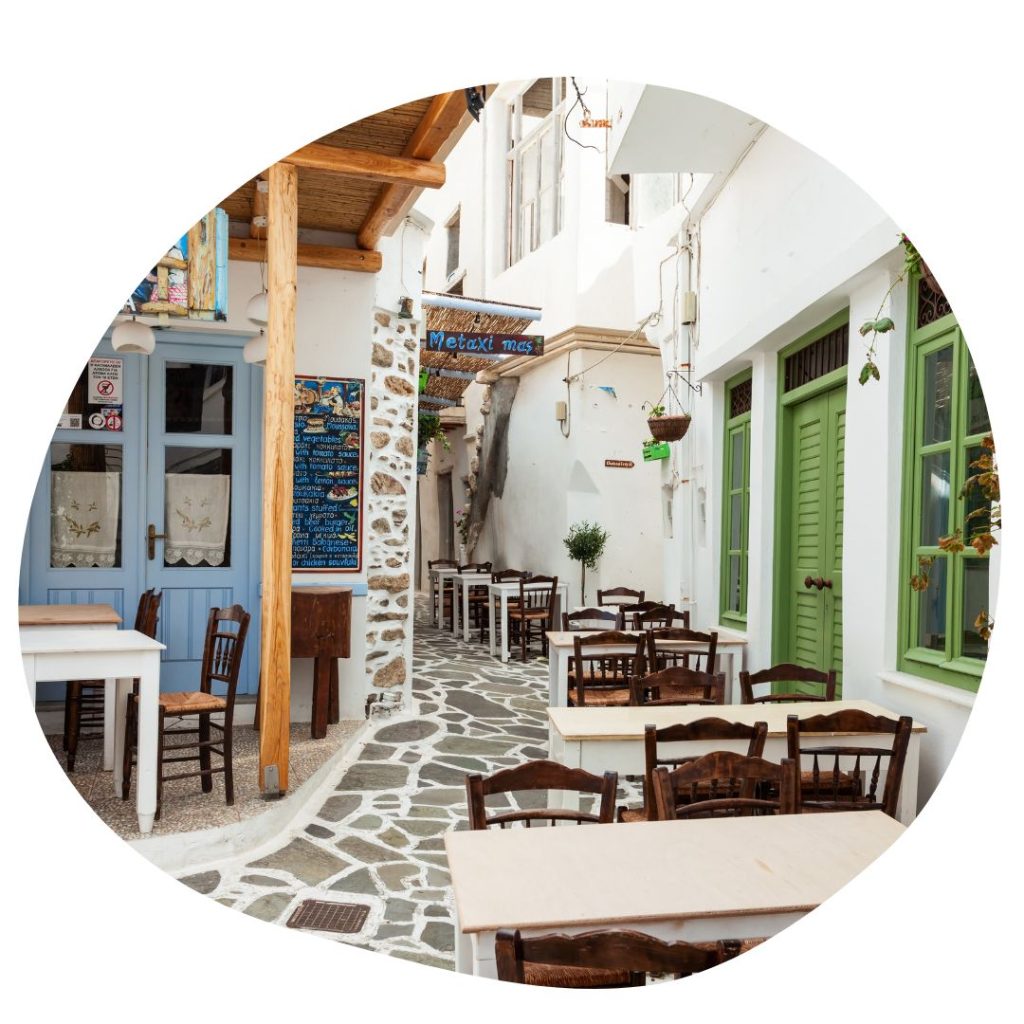 Thessaloniki, the second largest city in Greece, is a culinary mecca with a rich history and cultural significance. If you're visiting the city with your family, it's only natural that you'll want to indulge in some of the local cuisine, and there's no shortage of options available. From street food to gourmet restaurants, Thessaloniki has something for everyone. Keep reading to find out which are the best places to eat in Thessaloniki with children.
Our Top Family-Friendly Places to Eat in Thessaloniki with Children
One of the top family-friendly places to eat in Thessaloniki is Ktima Likno. This sprawling estate is spread across 70 acres and offers a wide range of activities for both young and old guests. There is both a restaurant and a café at the estate. Whether you want to swim in the pool, play basketball or soccer, try archery or shooting, or go for a hike or horse riding, Ktima Likno has many things to explore. There's even a natural dirt track for mountain biking, as well as a treasure hunt and orienteering game. And, of course, you can top off your day with a barbecue in nature.
Another great option is Anfan Gate. This restaurant, located at the Telloglio Arts Foundation, offers modern Greek cuisine in a setting that perfectly complements the contemporary art on display. The menu is designed to appeal to both adults and kids, and there's plenty of space for children to explore and play.
For a truly relaxing experience, head to Platanakia Natura. This restaurant is situated in a natural oasis of coolness, just outside of the city. You can enjoy a coffee or a meal while your children play in the outdoor playground or the indoor play area, which is fully renovated. The natural surroundings provide a perfect escape from the hustle and bustle of the city.
If you're looking for a family-friendly dining experience in the heart of Thessaloniki, look no further than Mediterranean Cosmos. This shopping mall has a specially designed play area for children aged 3 to 10, with interactive games and crafts designed to help develop their communication and socialization skills. The play area is safe and brightly coloured, with plenty of positive energy to keep your little ones engaged.
Finally, if you're looking for a unique culinary experience, check out Ergon Agora East. This 'grocerant' is a hybrid food hall that combines a grocery store with a restaurant. You can browse through the fresh and packaging-free products on offer before settling down for a meal in the fire-powered restaurant. There's also an in-store bakery, a private dining area, a seaside bar, an urban farm, and an outdoor event space, making Ergon Agora East a truly immersive experience.
While you're in Thessaloniki, make sure to try some of the traditional dishes that the city is famous for. Some of our favourites include sesame seed bagels, sweet or savoury bougatsa pie, trigona panoramatos, tsoureki, and fresh fish from one of the many tavernas and ouzeri in the city. Thessaloniki truly is a crossroads of flavours, and with so many great family-friendly options available, you're sure to find something to suit everyone's taste.
Find out more about visiting Thessaloniki with children in our free guide.
Head to Booking with Kids for more tips, support and family friendly travel guides. Check out our most loved travel gear from brands we trust.