We have an exciting interview lined up with Patty Monahan, the mastermind behind Our Whole Village, a travel agency that specializes in creating meaningful family holidays. Whether you're a family seeking unforgettable adventures or just love to explore the world consciously, Patty and her team have got you covered. They've crafted unique itineraries that cater to families with kids of all ages. So, let's jump right in and learn how Our Whole Village is making a difference in the world of family holidays. Shall we?
Tell us a bit about your business and services
At Our Whole Village, we plan unique holidays for families who want to create lifelong memories and show their kids the world more consciously and intentionally. Our team comes from incredible and diverse backgrounds. But we all share one thing in common: our passion for designing meaningful family holidays.
Our mission is to help families travel the world more consciously so they can connect with the world, its people, and cultures while creating enduring memories. We believe in better trips, better families, and a better world. We work hard to achieve this through every trip we plan.
We're a member of the Family Travel Association, and an independent affiliate of Gifted Travel Network. The latter is a member of Virtuoso and endorsed by Forbes Travel Guide.
Are your trips suitable for families with children of different age groups?
We curate trip itineraries that appeal to families with children of different age groups, from babies to teens. And we've personally travelled with kids of all ages, so we know the ropes, too.
We go the extra mile to ensure your family gets matched with the best accommodations, activities, and destinations. These are all based on your unique interests and ages.
If you'd like to learn more about our approach to travel for different ages, sign up now to get our guide, "The Best Family Vacations by Age," delivered to your inbox.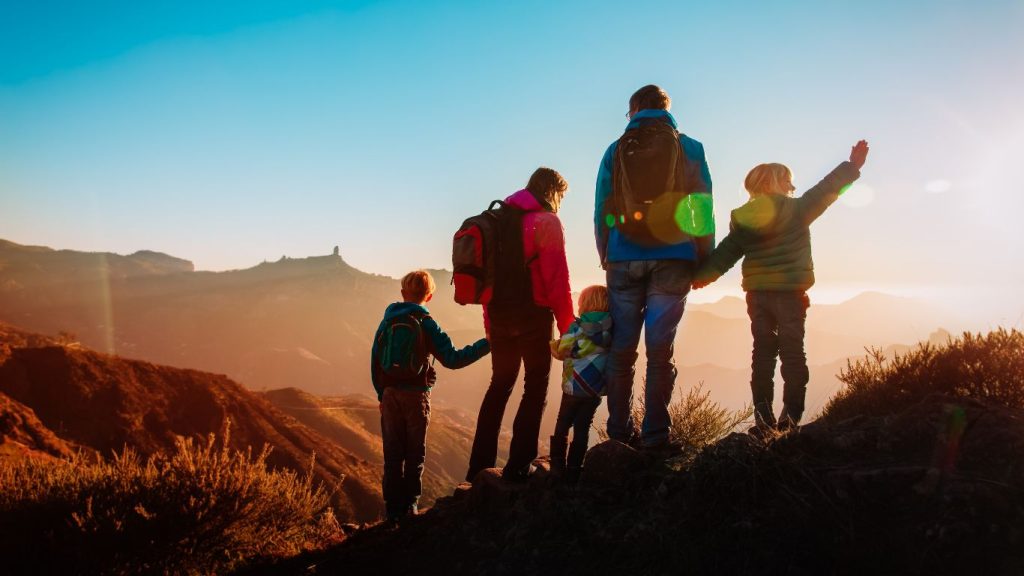 How do you cater to different age ranges?
Wherever possible, we engage parents and kids in age-appropriate activities. These activities support local companies and organizations that foster education and conservation worldwide. We carefully curate the activities in our itineraries to ensure families stay entertained and engaged, no matter their ages and interests. We also recognize that travel is a two-way street. So, the unforgettable adventures we craft showcase local connections, allowing your family to give back to the communities you visit through your travel dollars.
What types of activities and experiences do you offer specifically for children during the trips?
Activities vary by destination but always focus on adventure, education, and building meaningful connections. On our Amazon River Cruise, fish for piranhas, go on a nighttime caiman safari, and swim with river dolphins. Paddle board the calm waters of the Rio Negro, and explore the waterfalls of Jau National Park on a fantastic trip, sure to keep kids of all ages engaged.
Float along the Sarapiqui River on a Safari Rafting Tour in Costa Rica, and explore the towering Arenal Volcano. Cool off in the renowned La Fortuna Falls, and scope out the rainforest canopy while ziplining. You'll also enjoy chances to experience life in a local community during a homestay that includes a cooking class.
Or head to Thailand and Cambodia for a family adventure to bike the spice route trails. Savour a longtail boat cruise through a maze of canals giving you a unique perspective on local plantations and villages. Children particularly enjoy caring for elephant mothers and their babies at an elephant sanctuary, and biking or hiking to a hill tribe village to explore life as a local. And those are just a few examples of the breathtaking adventures awaiting you and your kids when you travel with Our Whole Village!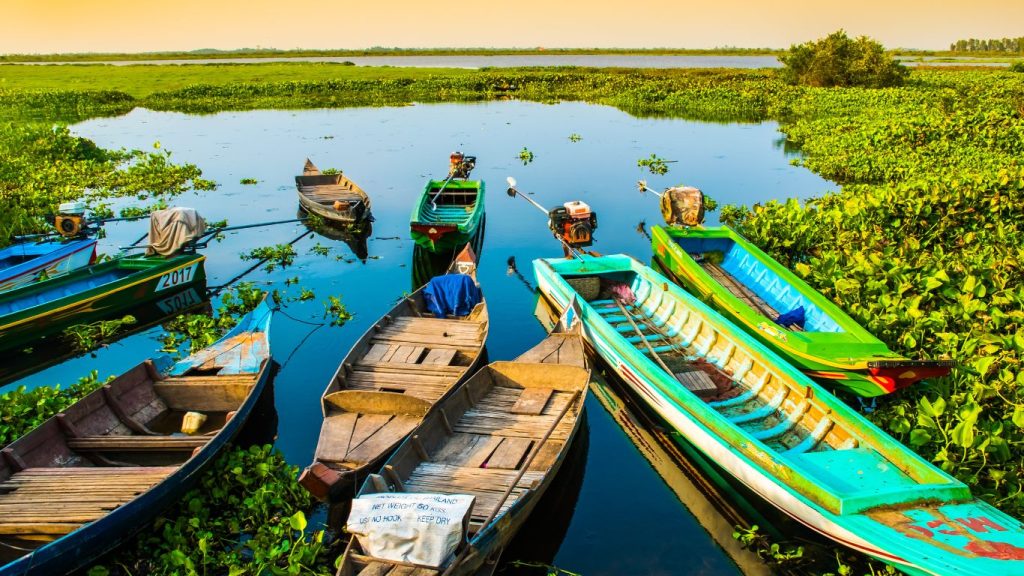 How do you ensure the safety and security of families during the travel experience?
We take care of the details, so all you need to do is show up and make the most of your vacation days.This includes everything from hotel accommodations to tour company communications and ensuring your family is safe and secure while on holiday. We help with pre-trip planning, like making all of the reservations necessary and passing along crucial on-the-ground information about the destinations your family will visit.
If an emergency comes up, we can expedite getting your family home. And we keep copies of your overseas travelers' documentation on record. We go the extra mile to make sure vital information gets clearly communicated. That way, you stay informed and know how to respond in any given situation. We also make alternative arrangements on the fly. If something unforeseen happens, like an illness, injury, natural disaster, or change to travel laws and regulations. And we can suggest the best travel insurance for your family to make sure everything goes smoothly.
What does this mean for those who travel with us? Peace of mind. That way, you can focus on enjoying alongside your kids. You can watch them grow, as they discover the world through their eyes, and savour those amazing travel moments.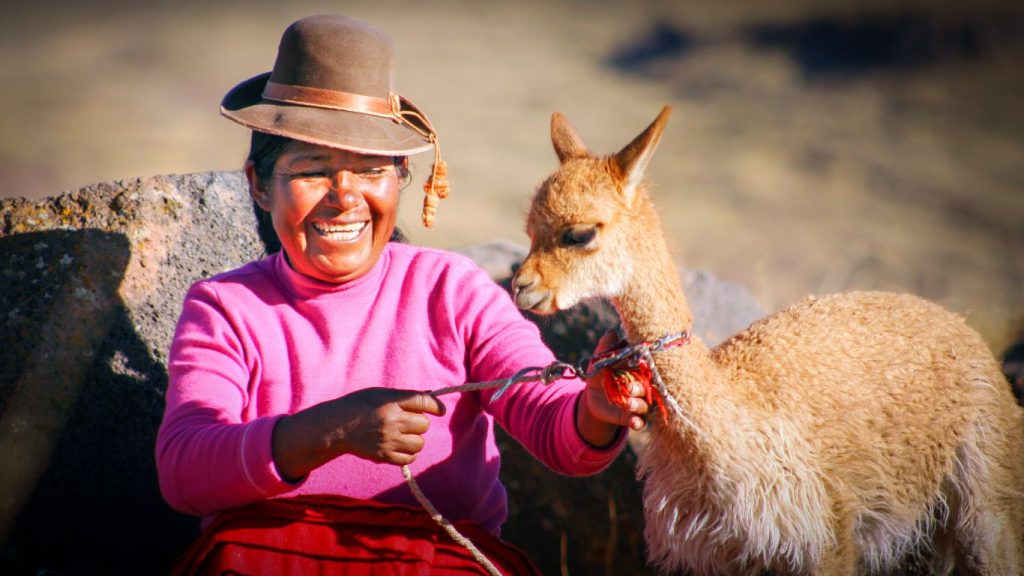 Do you provide any educational components or cultural immersion opportunities for children during the trips?
Our local connections mean the best culturally rich and authentic experiences for you and your kids. This includes unique cultural immersion experiences like homestays and camps in Costa Rica and Peru and giving back to local communities in the Amazon.
We craft itineraries rich in educational activities so that your kids come away with a greater appreciation of different cultures, local ecological issues, and the art of travelling. These include experiences like: truffle hunting in Italy, a day immersed in the Andean culture in Peru's Misminay, oceanic adventures in Baja California, Mexico, and much more!

Our trips help create confident parents, build stronger families, and raise good global citizens.
Can you tell me about the accommodations you offer for families? Are they family-friendly and comfortable?
We know which accommodations and tours provide the most value and are best for families. These include having access to unique perks and amenities that aren't available to the public.
And as parents who travel with our own children, we practice what we preach. So, the accommodations we include in our itineraries are kid-tested and parent-approved!
Is the itinerary you create unique to that specific family, or do you have a generic one?
No matter the destination, we will co-create a one-of-a-kind itinerary that will deepen your family bonds, promote fun, exploration and relaxation, and create cherished memories.
We are parents who travel with our kids. So, you'll benefit from our insider knowledge and hands-on experience. We listen and will recommend destinations and experiences, crafting the perfect itinerary for your family's needs, interests, and personalities.
Why should a family book a trip with you?
We're committed to nurturing compassion, respect, curiosity, integrity, and a sense of community despite the high-tech, frantic pace of the 21st century.

When you travel with Our Whole Village, you'll feel relaxed, empowered, and proud knowing you're raising mindful and globally aware kids. Happier children with greater self-awareness and a strong sense of purpose — kids who will someday do beautiful things in this world.
We are passionate about discovering the best experiences for our families but are equally committed to improving the world and the places we visit. By booking with us, you support local companies and organizations that foster education and conservation worldwide. Every provider we work with, big or small, shares our passion for family travel and our commitment to positively contribute to the conservation of natural and cultural heritages. We make it easy for you to support companies doing meaningful work, bettering local communities, and giving back to the environment.
What an amazing conversation we've had with Patty from Our Whole Village! Her dedication to crafting meaningful family vacations is truly inspiring. I mean, who wouldn't want to create lasting memories while connecting with the world consciously?
Final Thoughts
We love how the team at Our Whole Village put so much thought into their itineraries. From little ones to teenagers, they've got you covered! And the best part is, they focus on age-appropriate activities, so everyone stays engaged and entertained.
But that's not all! Our Whole Village goes the extra mile by offering educational components and cultural immersion opportunities. It's not just about having fun; they want to broaden our kids' perspectives and turn them into confident global citizens. Plus, by supporting local companies and organizations, they're making a positive impact on the communities they visit. How cool is that?
So, if you're looking for a family holiday that's not just fun but also meaningful for your family, Our Whole Village is the way to go. They'll tailor a one-of-a-kind itinerary just for you, taking into account your interests and personalities. Happy travels, everyone!
---
About Our Whole Village
Patty Monahan is the mum, traveller, and adventurer behind Our Whole Village. She was born and raised in Sao Paulo, Brazil. Patty lived in Hamburg, Bologna, Washington D.C., and Madrid before moving to the Detroit area, where she lives with her three children.

Her travel entrepreneur journey started when she held her oldest daughter for the first time. That experience inspired her to leave a legal career behind and create a life with more purpose. Patty founded Our Whole Village to help families travel better, raise good global citizens, and promote family travel as a force for good.

When planning travel for her clients, Patty enjoys getting to know the whole family and everyone's particular interests. That way, she can add unique tours and activities to make each holiday memorable and meaningful. Her favourite destinations include the Amazon for off-the-beaten-path adventure, Patagonia for spectacular hiking, and Spain and Italy for family-friendly holidays filled with foodie experiences galore.