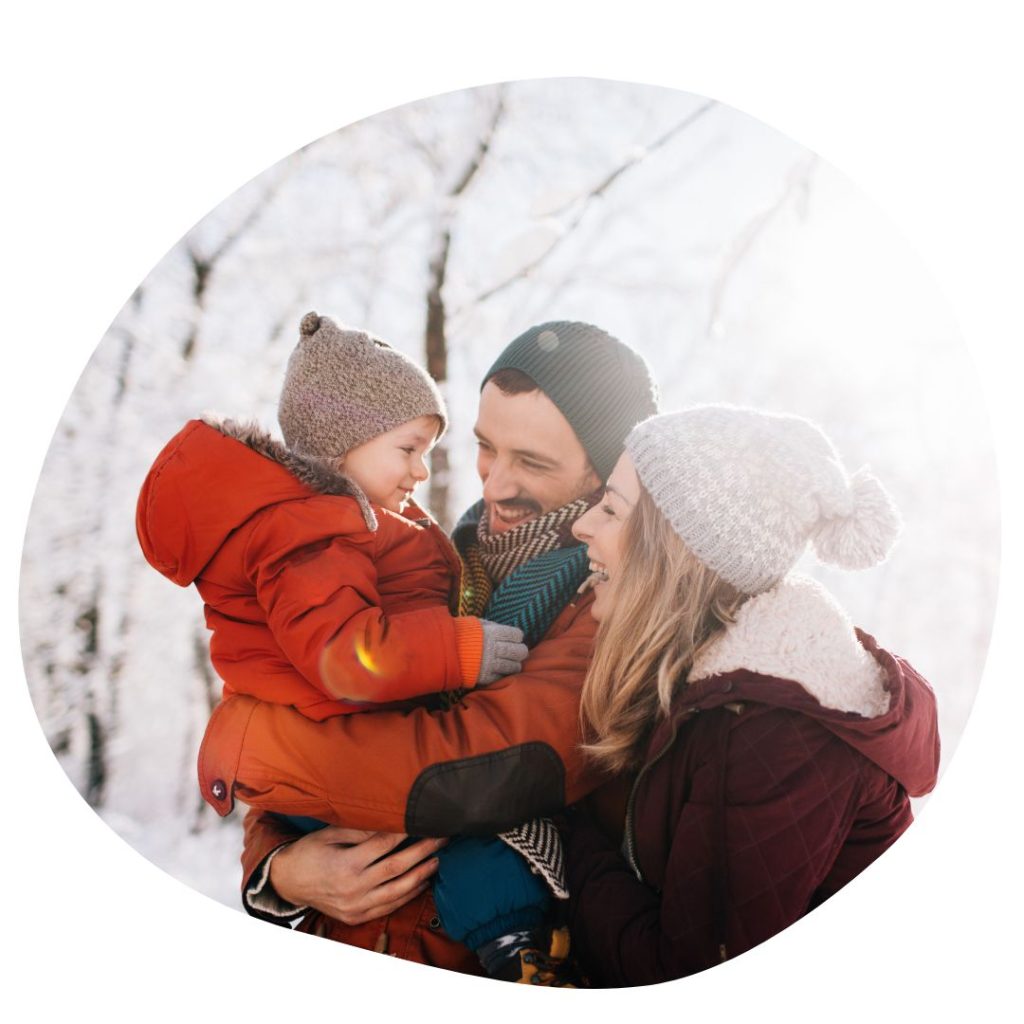 Hop on a plane and travel to your favourite winter destination – here are our favourite snow white destination to travel to with your kids.
If you're thinking that travelling with kids is easier said than done…don't worry, we've got you! You can embrace the winter season and connect with your family by travelling to these top 3 family-friendly winter destinations.
Winter parks, skiing, snowboarding, building snowmen, drinking hot chocolate with marshmallows on top, Christmas markets! If these sound like a dream, we've got more in store for you!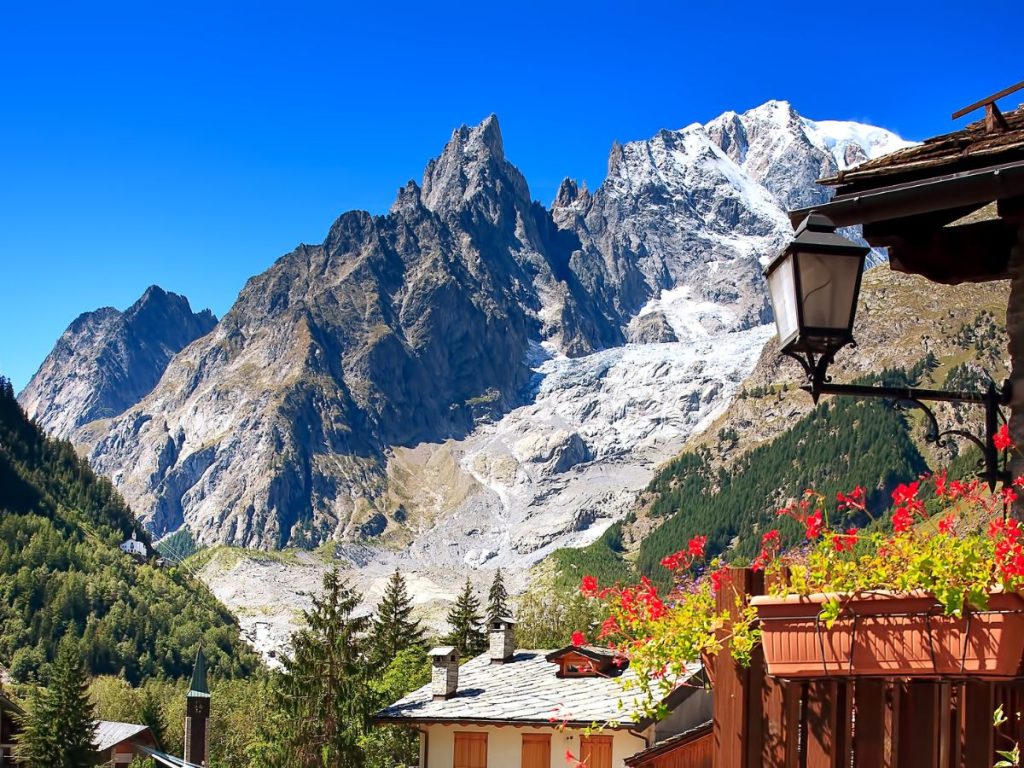 A place where your imagination is transformed into reality. Where leisure and pleasure come in all shapes and forms. A spot where the flavours and views of nature can astound. We're talking about Courmayeur Mont Blanc, a gem protected by Mont Blanc, the tallest mountain in the Alps.
Travelling to Courmayeur with kids is very accessible. The closest airport is in Geneva (CH) / Torino (ITA) together with the closest train station located at Geneva (CH) / Bellegarde (FRA) / Torino (ITA). There are multiple family-friendly accommodation spots at Courmayeur for all budgets. These start from 3-star to 5-star hotels. There are also family-friendly cafes and restaurants.
Moving on to entertainment, whether you have young toddlers or older kids, there's something for everyone! Tiring your babies and toddlers is totally possible with activities such as the winter fun park and the book park found 3km away from Courmayeur. The skyway cable car is also fully accessible with a pushchair too which means that you can enjoy the scenery while trying to put your little one to sleep.
Older kids can enjoy the outdoor kids' playroom and the ice rink and sports centre which is fully equipped with qualified instructors. Here, they can make new friends while also learning a new sport/activity! There are also a variety of easy walks that you can take with the whole family to enjoy the great outdoors and take in all the beautiful scenery around you.
For more information, visit our full Courmayeur family travel guide.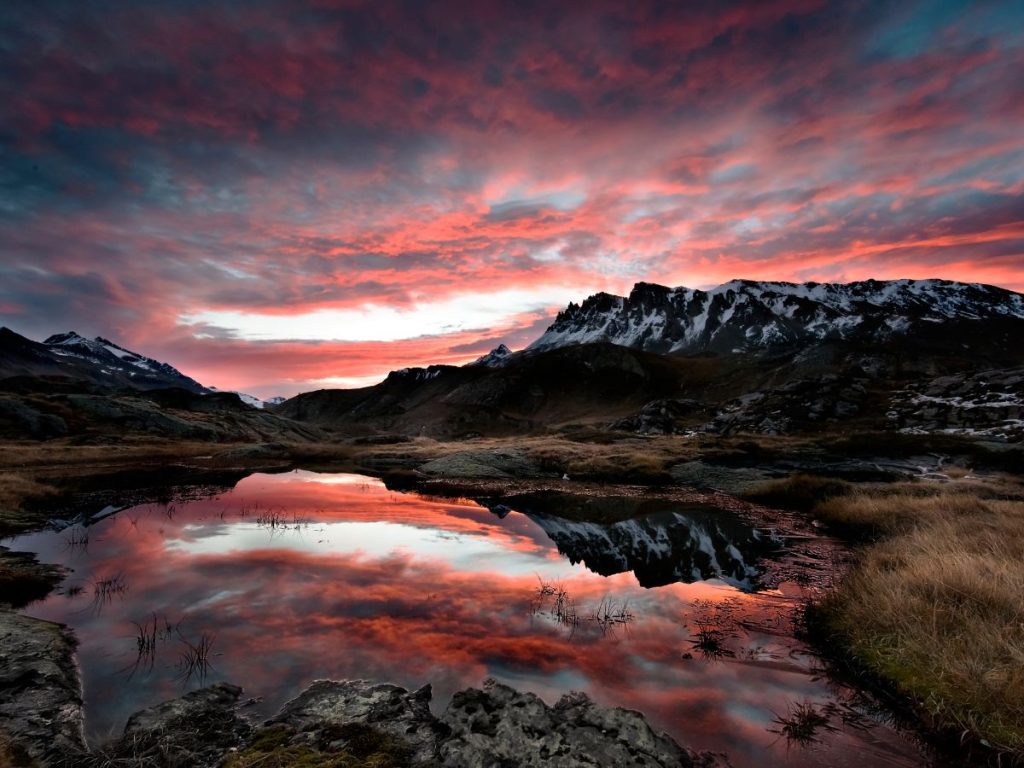 The finest approach for parents and kids to share incredible experiences is on family vacations. A chance to spend time together, partake in exciting new experiences, and make lifelong memories. Because of this, Courchevel is the perfect location.
Since April 2010, Courchevel has been awarded the Famille Plus label as it is committed to providing a personalised experience for families with kids of all ages. In order to give families a special welcome, accommodation, activity, and catering professionals are dedicated to collaborating with the recognised municipalities.
Getting to Courchevel with kids is only a 2-hour journey from Lyon or Geneva airport. It is 1 hour 30 minutes from Chambery and a 30-minute journey from Moutiers train station. You will be pleased to know that families can stay in any of the villages in Courchevel. Shops, ski rentals, and ski schools are all available in each. There are over 40 family-friendly restaurants in Courchevel. Most of them, provide services and amenities for kids. Such services include children's menus, high chairs, warmers, cots, booster seats, changing tables, and games.
If you're visiting Courchevel during the winter season, you do not want to miss the art exhibition of large monumental sculptures or the ski shows, so we recommended putting these two activities at the top of your list. We can assure you that your toddlers will have the time of their life here with supervised activities such as paragliding, mountain biking, pony excursions, baby skiing, and so much more! Also, it's great to note that, with proof of identity, ski passes are granted for free to kids under 5 years of age during the winter season.
Keeping your older kids happy is a no-brainer here too. Activities range from canyoning, ski lessons, riding on snowmobiles, escape games, ziplining, tubing, and more. There are also a variety of lakes and family parks where you can go on morning/evening walk as a whole family to update each other on the highlights of your day.
For more information, visit our full Courchevel family travel guide.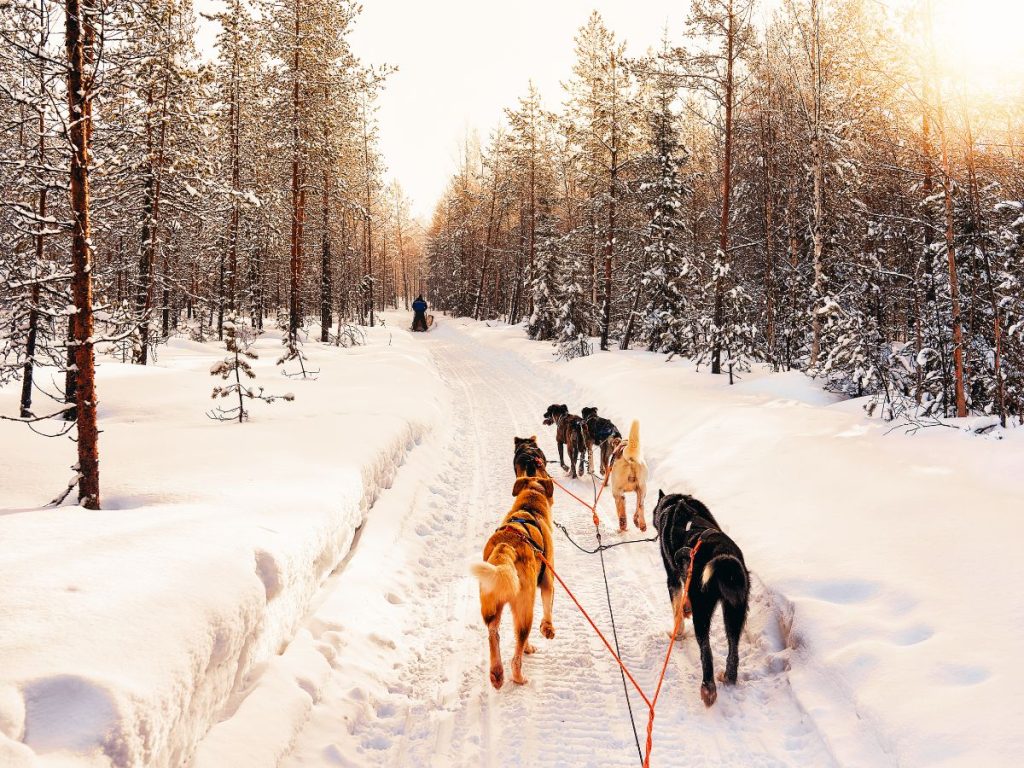 Of course, Lapland had to feature on our list. Rovaniemi is the official hometown of Santa Claus and a dream destination for adults and children alike. Families can engage in a variety of fun activities throughout the city and its surroundings. So, travelling to Lapland with kids is definitely manageable.
The Santa Claus Village, the Museum and Science Center of Arktikum, and other attractions are among the must-see locations and things to do in Lapland. All year long, the Ounasvaara walking track is also accessible. You can pause by the campfire on this walk or visit an observation tower to take in Lapland's scenery.
You can travel to Lapland by train all the way from Helsinki or you can also get a flight to Lapland. It's up to you! If you like short walking distances, there are numerous family-friendly hotels conveniently located in the city centre. A few hotels may be found at Ounasvaara, which is across the river and closer to nature. There are a few different lodging options in the Santa Claus Village. These range from cottages to glass igloos, including Santa-themed houses.
Visiting Santa Claus Village is, of course, one of the top activities for kids of all ages, especially toddlers. Santapark, open during the Christmas season, is also a must-visit as it is Santa's home cavern. Older kids will also enjoy the ski resort, the science centre, and The SnowMan World. Other seasonal family activities include reindeer sleigh tours, husky sledge rides, ice-fishing, and snowmobiling. There are also several different hiking trails for all the family. The best one being the Arctic Circle Hiking Area which is accessible also with prams. You can bring your own packed lunch to eat during this trail or grill by the campfire sites.
For more information, visit our full Lapland family travel guide.
Happy Winter Travelling!
For a tantrum free holiday, head to our booking with kids for more tips, support and family friendly travel guides. Check out our most loved travel gear from brands we trust.