Visiting The USA with Kids
Welcome to the United States of America, where adventure awaits for both adults and children! With a vast array of landscapes, cities, and cultures, the USA has something to offer for every type of traveller, including families with kids.
When it comes to family-friendly destinations, there are plenty of islands to choose from. One of the top options is Hawaii, a tropical paradise with beaches, volcanoes, and unique experiences like a traditional Hawaiian luau. Another great option is Puerto Rico, a Caribbean island with historic forts, lush rainforests, and beautiful beaches. You can also explore the Florida Keys, a chain of islands connected by a scenic drive with opportunities for snorkelling, kayaking, and fishing. San Diego also makes for a great family-friendly vacations with its beautiful beaches, amazing weather, and family-friendly attractions like the San Diego Zoo, Legoland, and SeaWorld.
Getting to the USA with kids is relatively easy, but it's important to plan ahead to ensure a stress-free trip. Most major airlines offer flights to the USA from major airports around the world, so it's easy to find a flight that fits your schedule and budget. When travelling with kids, it's a good idea to pack snacks, activities, and plenty of entertainment to keep them occupied during the flight.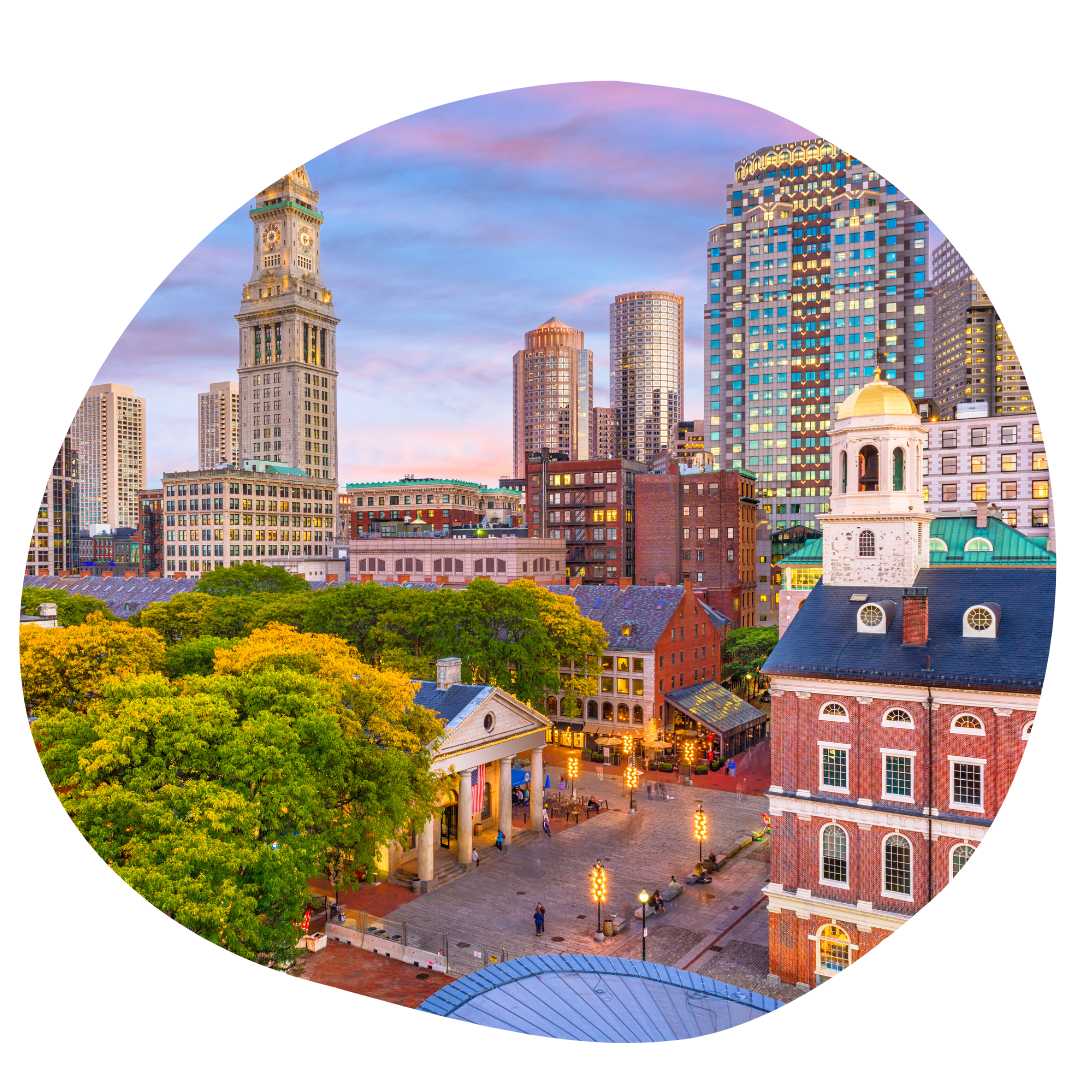 Whether you're looking for a city break, a nature getaway, or a beach vacation, the USA has it all. For city lovers, New York City is a must-visit, with iconic landmarks like the Statue of Liberty, Times Square, and the Empire State Building. If you prefer the great outdoors, national parks like Yellowstone, Yosemite, and the Grand Canyon offer breath taking scenery and opportunities for hiking, camping, and wildlife spotting. For beach lovers destinations like Miami, California, and Hawaii offer plenty of sun, sand, and surf.
At Booking with Kids, we know that planning a family vacation can be overwhelming, so we've made guides to make the planning process easier. Our guides cover everything from choosing the right destination for your family to finding family-friendly accommodation, activities, and restaurants. We've also included tips for travelling with kids. With our guides, you can plan the perfect family vacation without the stress.
Our Top Destinations in The USA to Visit With Kids
To make your trip planning easier, Booking with Kids has created comprehensive guides to some of the best destinations in the USA. These guides include everything from top attractions to kid-friendly activities and accommodation options, making it easy to plan your perfect family holiday. Check out these family-friendly travel guides, full of useful information including travelling to The USA with kids.
This guide is all about travelling to the USA with kids because we believe that when you are planning a family trip to the USA you will need a place to start and a well-laid-out guide that you can use to refer to and consult when needed. In fact, make sure that you keep this guide handy on your phone so that you can come back to it, even when you get to your destination!
Here's what you will find step-by-step info on:
These sections will take you to other articles on this site so, if you're interested to know more, we have got you covered so you can plan your perfect family vacation with ease.
If you're in the stage of packing and ready to go to the USA, check out our Travel Gear page where you can easily find all the essentials that you need to take on your holiday!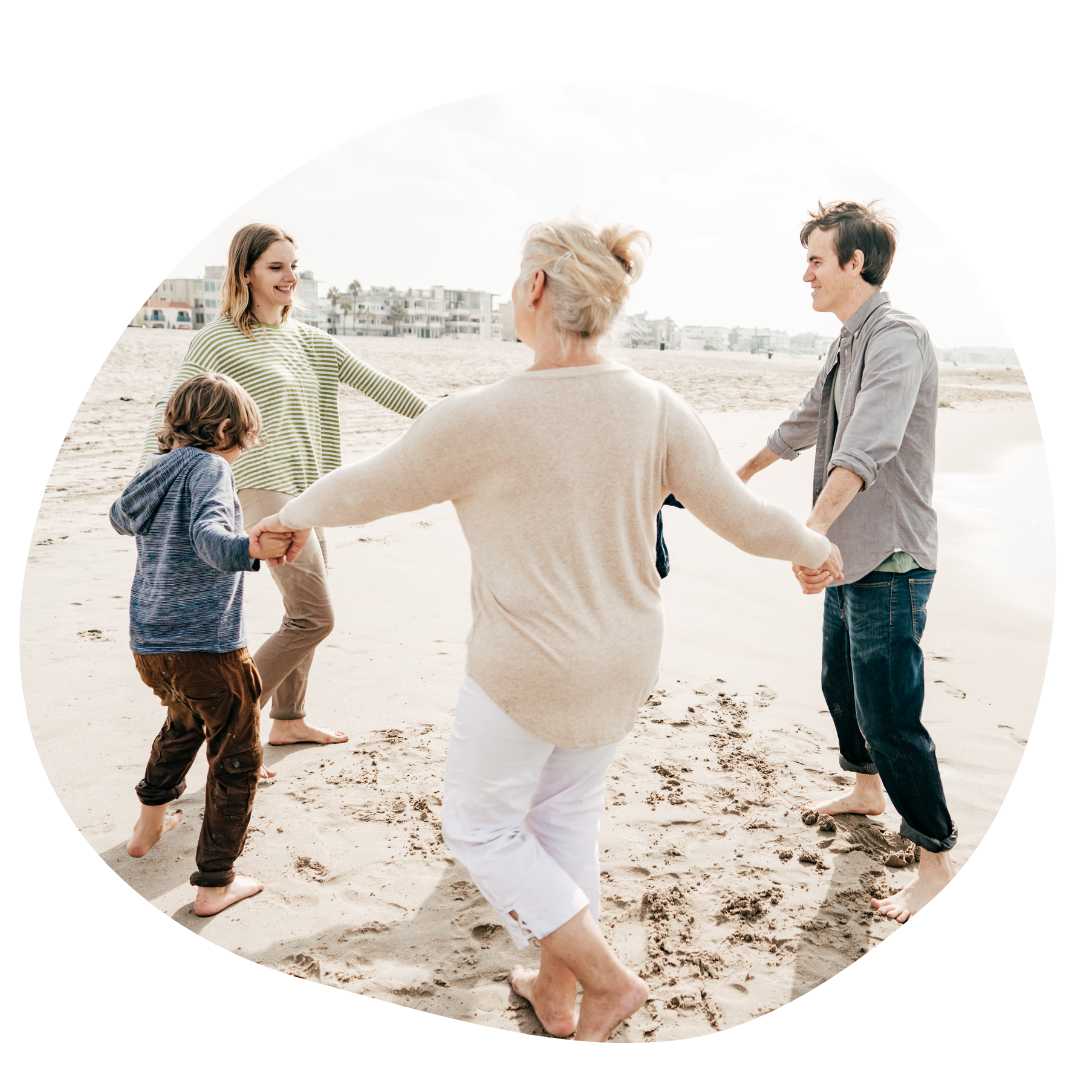 When to go to the USA with Kids
The USA is a vast country, and weather conditions vary greatly from one region to another, and even from one island to another.
In general, the best time to visit the USA with kids depends on the destination you're travelling to. For example, if you're planning to visit Florida or Hawaii, the best time to go is during the winter months (December to March), when temperatures are mild and the weather is sunny. On the other hand, if you're planning to visit New York City or other northern destinations, the best time to go is during the summer months (June to August), when the weather is warm and sunny.
It's important to note that the weather can change drastically from north to south and from island to island, so it's crucial to check the average temperature for the specific destination before booking. For example, San Diego is known for its mild year-round climate, but cities like Las Vegas and Phoenix can be extremely hot in the summer months.
USA Destinations for Families
The USA has many destinations that are perfect for families, from the sunny beaches of Hawaii to the historic city of Pittsburgh. To make your family vacation planning easier, Booking with Kids offers family travel guides for:
These travel guides cover everything from family-friendly activities to the best places to stay and eat.
If you're looking for even more USA destinations for families, Florida, California, New York City, Orlando and San Diego are great too.
Exploring USA Cities with Kids
USA cities are known for their unique personalities, diverse cultures, and endless attractions. From the bustling streets of New York City to the sunny beaches of Los Angeles, each city has its own distinct character and charm. Some of the most famous USA cities include San Francisco, Boston, Chicago, and Miami, each with its own unique history, landmarks, and attractions. From amusement parks to museums, zoos to aquariums, and outdoor adventures to indoor fun, there is something for everyone in these cities. Plus, the cultural experiences and exposure to diversity can be an enriching and educational experience for children.
Pittsburgh is another vibrant city to visit with kids. Located in western Pennsylvania, it is known for its friendly locals, rich history, and family-friendly attractions. The city is home to the Carnegie Science Center, which features interactive exhibits and a planetarium, as well as the Pittsburgh Zoo and Aquarium. Families can also enjoy a ride up the Duquesne Incline for a stunning view of the city or explore the historic Strip District for some delicious food and unique shopping.
San Francisco is a beautiful coastal city in Northern California that is known for its iconic landmarks, scenic views, and cultural diversity. Families can take a ride on the famous cable cars, explore the Golden Gate Park and its museums, or visit the California Academy of Sciences. The city is also home to the iconic Alcatraz Island, which is a must-visit for families with older children.
Los Angeles is a sprawling city in Southern California that is known for its sunny weather, beaches, and famous attractions. Los Angeles with kids is definitely a blast! Families can visit the iconic Hollywood Walk of Fame, explore the Griffith Observatory, or take a tour of the Universal Studios Hollywood. The city is also home to many beautiful beaches, such as Santa Monica and Venice Beach, where families can enjoy the sun, sand, and surf.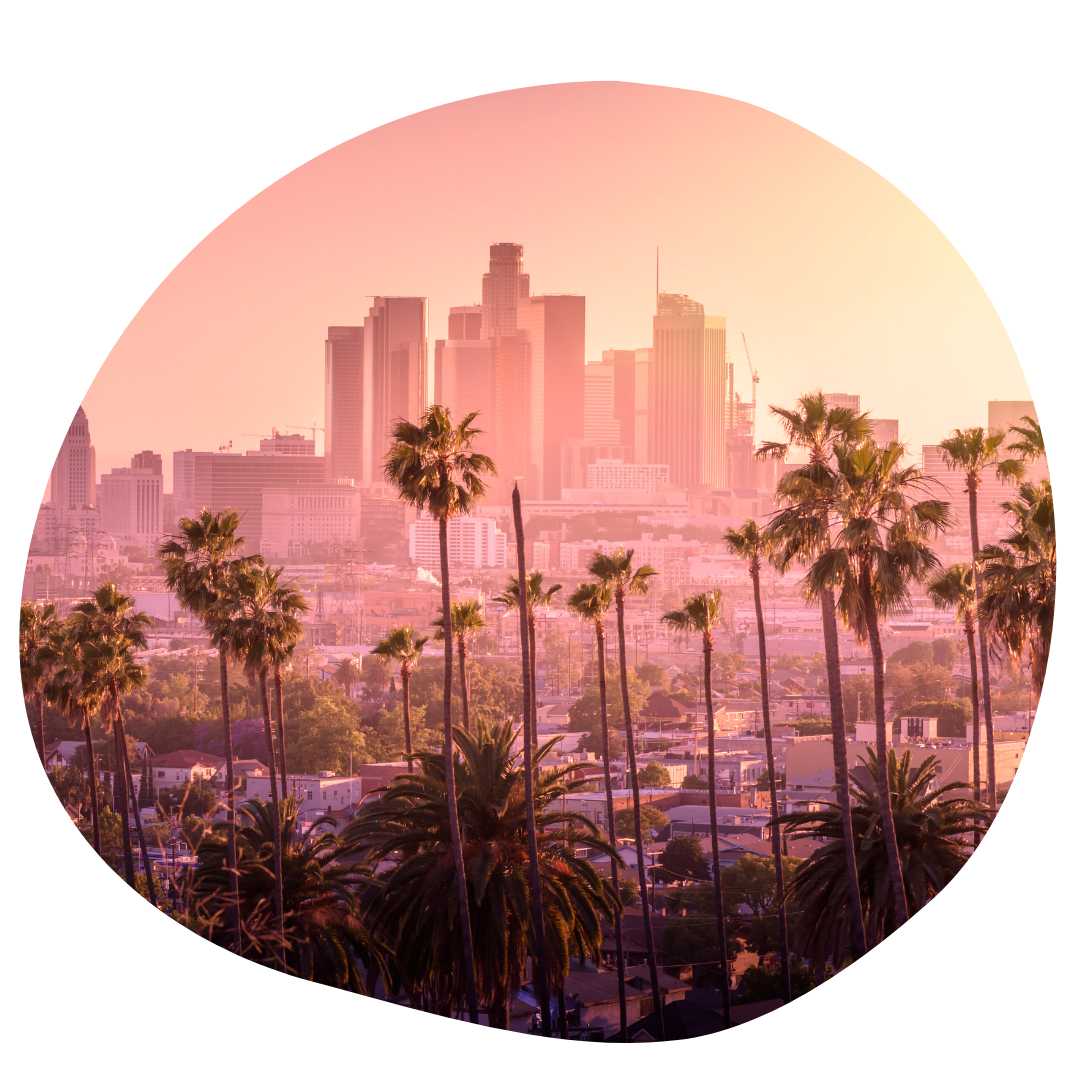 Seaside Holidays with Kids
The USA is home to many beautiful seaside destinations that are perfect for families with kids. From the Outer Banks to Hawaii, there are plenty of options to choose from.
The Outer Banks in North Carolina is a popular destination for families. It's known for its long stretches of sandy beaches, water sports activities, and picturesque lighthouses. You can take the kids to the North Carolina Aquarium or the Wright Brothers National Memorial for a fun and educational experience.
St. Augustine in Florida is another great seaside destination for families. The city has a rich history and offers a range of activities for kids, including visiting the Castillo de San Marcos National Monument and the St. Augustine Pirate and Treasure Museum. The beaches in St. Augustine are also a major attraction, with their white sand and clear blue waters.
Hilton Head in South Carolina is a family-friendly island with a range of activities for kids, including water sports, bike rentals, and horseback riding. The island also has several kid-friendly resorts and vacation rentals.
Hawaii is a dream destination for families, with its stunning beaches and crystal-clear waters. The Big Island, also known as Hawaii Island, is a popular destination for families. You can explore the island's natural beauty by visiting the Hawaii Volcanoes National Park or taking a helicopter tour over the island. The island also has several beaches where you can enjoy swimming, snorkelling, and other water activities. The other islands of Hawaii, including Maui, Oahu, and Kauai, are also great for families. Maui is known for its beautiful beaches and scenic drives, while Oahu offers a range of family-friendly activities, including the Pearl Harbor National Memorial and the Waikiki Aquarium. Kauai is home to stunning natural landscapes, including the Napali Coast and the Waimea Canyon.
The best months to enjoy the beach in the USA are typically from May to September, although this can vary depending on the destination. During these months, the weather is warm, and the water is perfect for swimming and other water activities. So, if you're planning a seaside holiday with your kids, consider visiting one of these beautiful destinations during the ideal months for beach fun.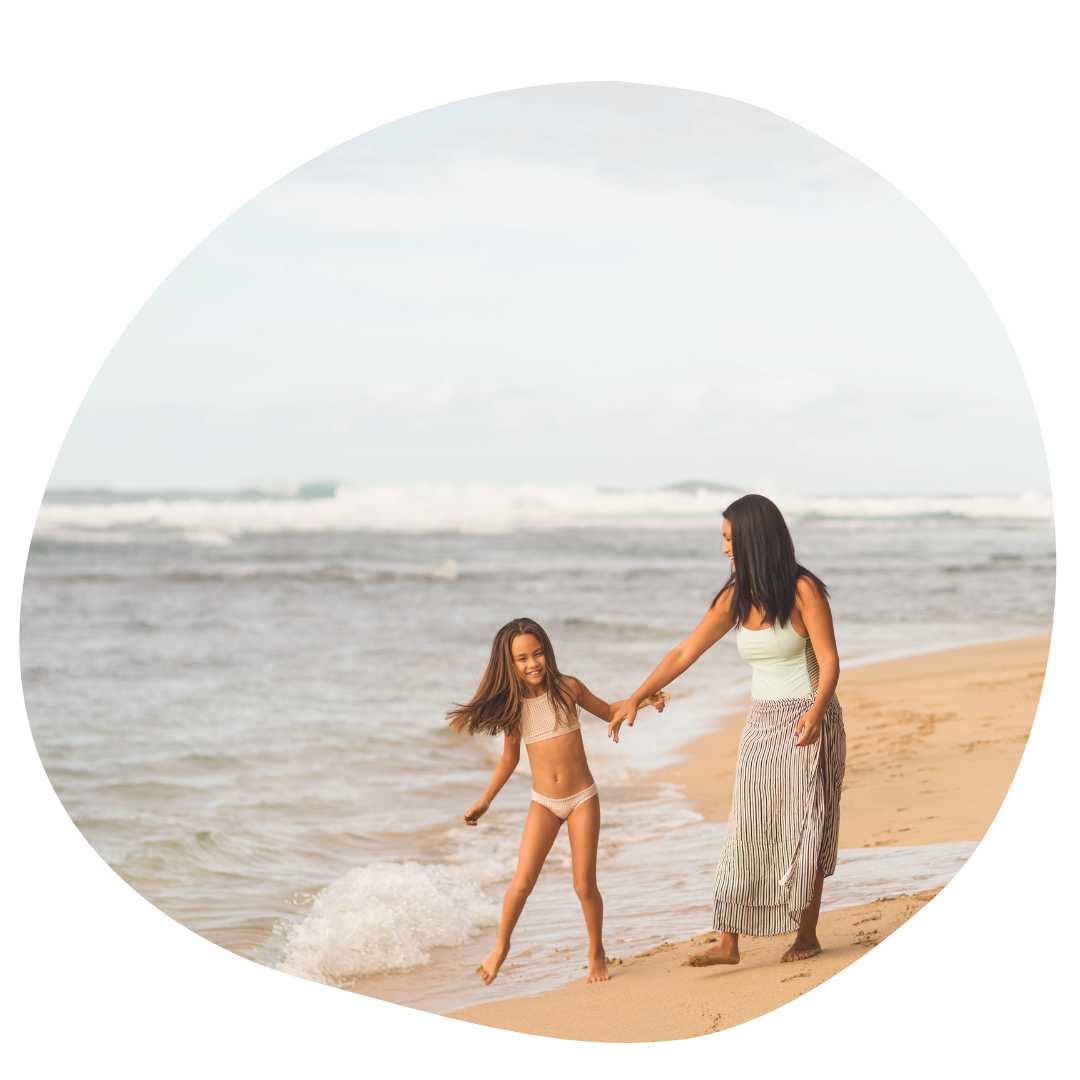 Nature & Mountain Holidays with Kids
With many national parks and beautiful natural landscapes to explore, the USA is an ideal opportunity for a family adventure.
Yellowstone National Park is the first national park in the world and it is home to a range of wildlife such as bears, wolves, and bison. You can take the kids on guided tours of the park to learn about the geothermal features, including hot springs and geysers, and enjoy hiking trails of varying difficulty. The park also has a Junior Ranger program that offers educational activities for children.
The Grand Canyon is another popular destination for families. The sheer size and beauty of the canyon are breathtaking and will leave your kids in awe. You can take guided tours along the South Rim, enjoy the panoramic views, and watch the sunset over the canyon. The park also has a Junior Ranger program for children.
Zion National Park is perfect for families who love hiking. The park has several trails that offer breathtaking views of the red-rock formations and waterfalls. You can also take the kids on a horseback ride or a ranger-led tour. The park has several campgrounds where you can stay with your family and enjoy stargazing at night.
Acadia National Park is a great place to visit for a family mountain vacation. You can explore the park's 120 miles of hiking trails, go camping or stay at a family-friendly resort, and enjoy scenic drives. The park also has several lakes and beaches where you can go kayaking, canoeing, or swimming with the kids.
Aspen in Colorado is a popular ski resort for families. The resort has ski lessons and slopes for all skill levels, making it an ideal place to take your kids skiing or snowboarding. The resort also has several other winter activities, including sleigh rides, snowshoeing, and ice-skating.
Cedar Breaks in Utah is another mountain destination that offers a range of activities for families. The park has several hiking trails, picnic areas, and campgrounds. During the winter, you can enjoy skiing or snowshoeing in the park.
Booking with Kids is here to make your holiday planning easier, with guides for different destinations and travel gear recommendations. Book your next family holiday with us and enjoy a tantrum-free holiday experience.