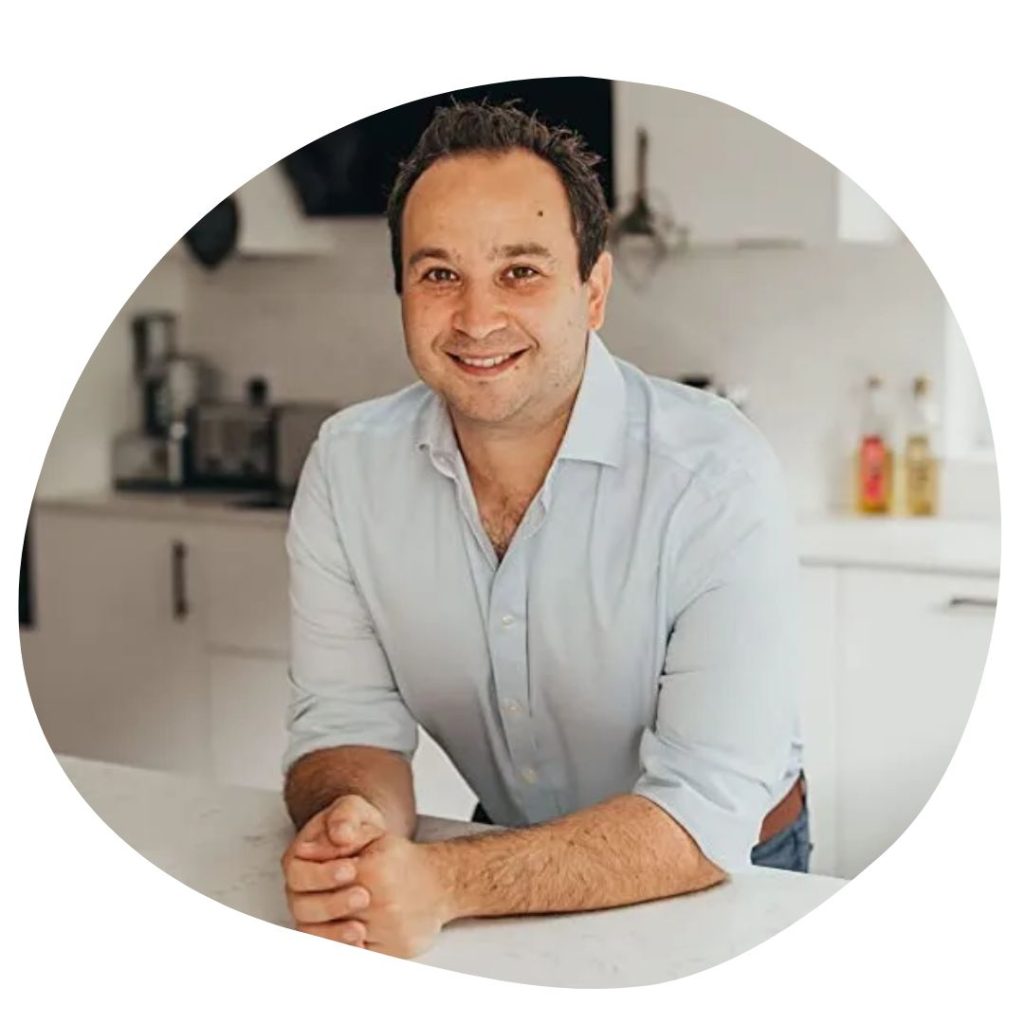 Adam Shaw is a dad of three, Leiths trained chef, founder of @at_dads_table and writer of How to Grow your Family. His Instagram account is full of easy-to-make dishes including toddlers, weaned babies, pregnant couples and everything in between. We loved hearing about Adam's latest travel adventures with his wife and kids.
Today we interview Adam as a father and his experience of travelling with 3 children.
1. How many kids do you have and how old are they?
I have 3 boys – aged 5, 2 and a half and 6 months.
2. When and where was the last time you travelled with them?
We had a great summer. We spent 2 weeks in Cornwall, 1 week with my wife's family in Germany and 1 week in Center Parcs.
3. What was that experience like?
Hectic, fun, magical, wonderful, stressful, exhausting, full of love, tiring and wonderful again. Travelling with kids is so full on but so worth it!
4. Where do you plan to go to next?
This is still to be decided. My eldest is now in school and we are yet to sort out summer 2023. Cornwall was so magical but we were lucky with the weather so I don't want to jinx it! I'd love to go abroad but I'm not sure if a resort or villa would be best for us at this stage of life.
5. Whats it like travelling with kids in general? Have you adapted anything on your trips to suit them?
I find flying with small children the most stressful part of parenting, but more often then not, it goes a lot better than expected! In terms of where to stay we now look for something self catered so my wife and I have a private space after the kids are in bed. When we were brand new parents we didn't realise the importance of this and booked a gorgeous resort but had to sit in the dark, in silence from 7pm each evening as our little one was asleep!
6. What are you kids favourite travelling snacks?
Anything that keeps them quiet. Lots of nuts, raisins, energy bars, bags of dried cereal (great if you're at a resort and hungry before breakfast).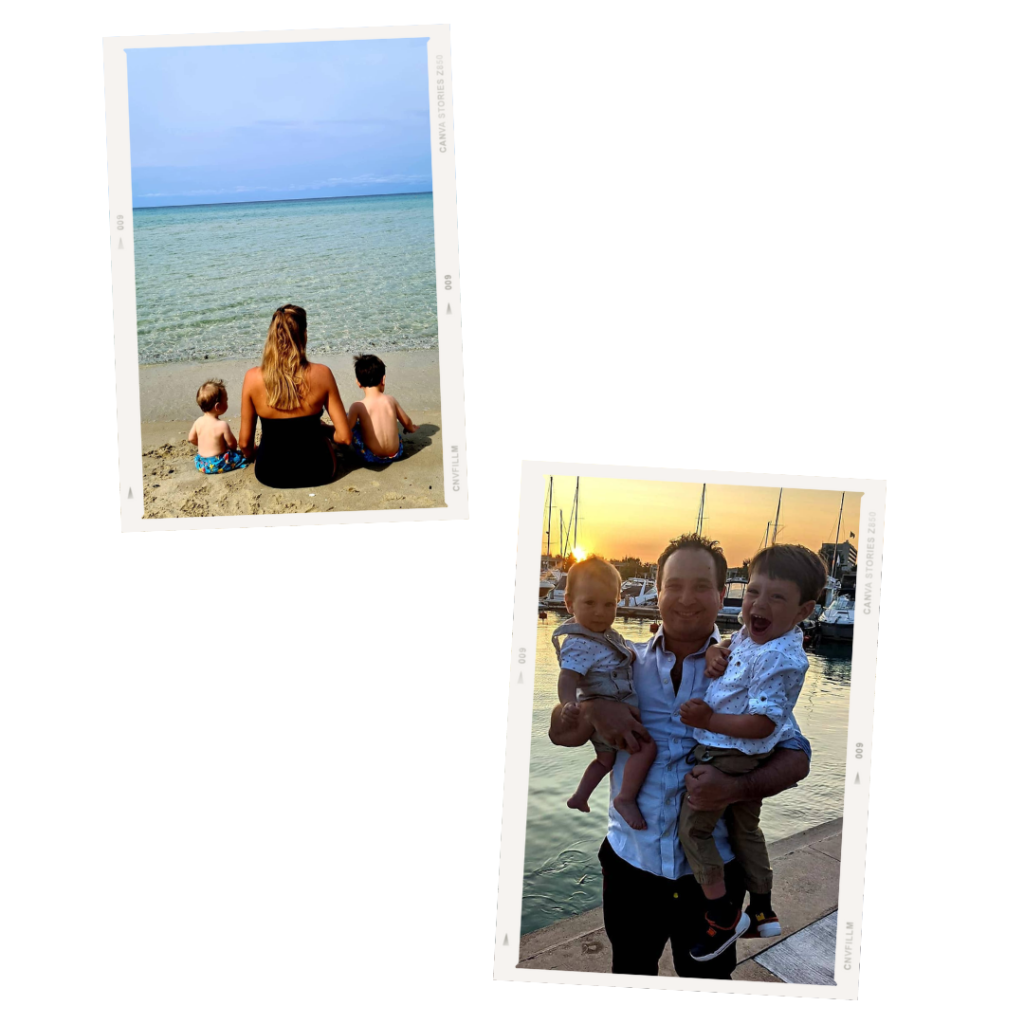 7. Do you have any activity essentials for your toddlers on flights/trip?
We always try to have something new for the plane or car, like a new sticker book, story or colouring book to keep their interest.
8. Do you prefer to travel by train, plane or boat?
All of the above, I love travelling.
9. Whats your ideal family vacation?
You can't beat the freedom of a beach for the kids to run around. A good mixture of beach, kids club for them to play with other kids (and mum and dad to have a break), somewhere to enjoy local food and some sort of evening activity. We've been to Sani twice and it was just perfect for young children.
10. With young kids, do you prefer early morning flight or late night flights?
Late night all the way!
11. Any travel tips you swear by?
Run them ragged in the airport before they board. Then give in to media devices on the plane!
12. Travel gadgets or essential you recommend?
Compact card games or jigsaws, colouring books, etc. There's no specific gadget that I think saves the day!
13. Do you have basics you always put in your medicine kit?
You can never have enough plasters or underestimate how many times your kids will fall over and scrap their knees on holiday.
Thanks for sharing your experience with us, Adam Shaw, and for all the wonderful tips. We can't wait to hear about more of your adventures as a family!
Shop this trip
Destinations:
Cornwall
Centre Parcs
Sani
Germany
Activity essentials: Sticker book, colouring book
Essentials in medicine kit: Plasters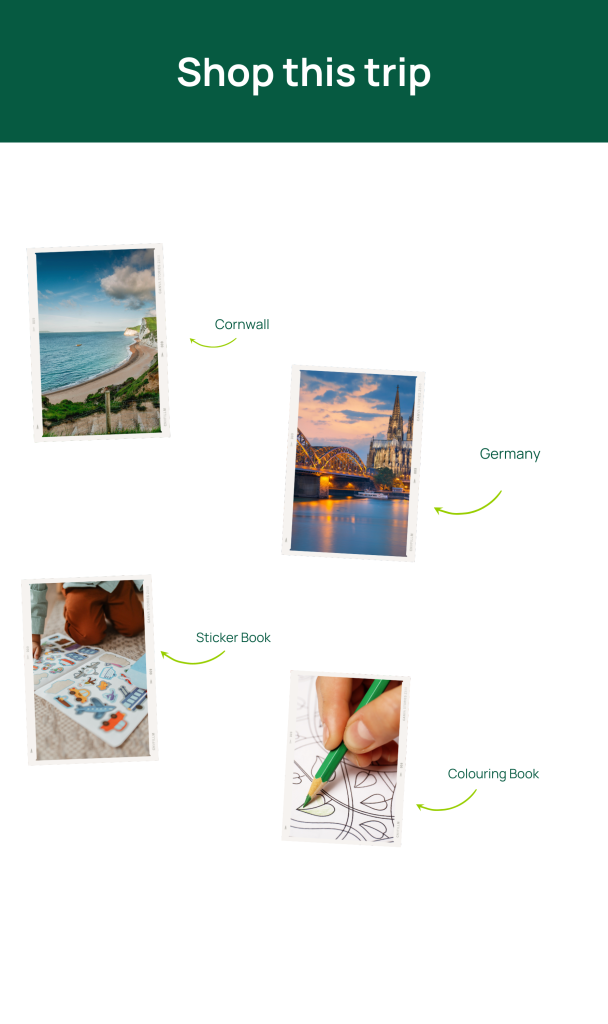 If you want more inspirational places to visit, check out the family friendly travel destinations.
Head to our booking with kids for more tips, support and family friendly travel guides. Check out our most loved travel gear from brands we trust.