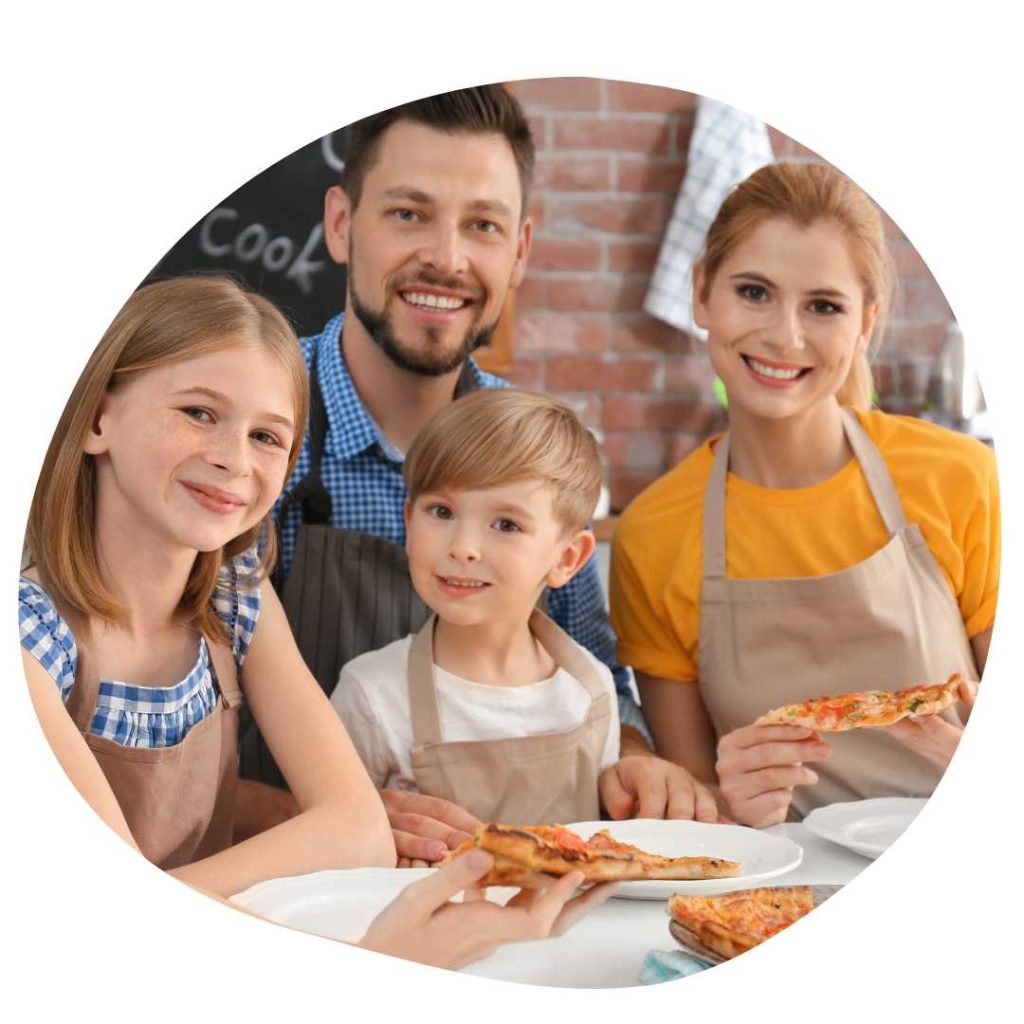 Bristol is a family-friendly city located in the South West of England and is known for its diverse culture, history and food. In Bristol you will find a wide variety of restaurants, serving different cuisines, which can be found in our Bristol Family Travel Guide. We like to make travel smarter, not harder that's why we are your family-friendly travel planning solution for stress-free trips with the little ones. Booking with Kids has picked out some of the best family-friendly restaurants in Bristol for you to enjoy with your kids when there.
St Weburghs City Farm Café
In the heart of Bristol, you will find St Weburghs City Farm Café. This café offers organic and fair trade food. The café provides meat, vegetables and salads for its menu. St Weburghs city farm has a little adventure playground where your kids can play, making it the perfect place to visit with children. The playground has a secret tunnel, climbing frames, cargo netting and a hide out shelter.
Windmill Hill City Farm Café
The City Farm opens daily. The Windmill Hill City Farm Cafe is the heart of the farm and it offers home-cooked meals, with sourced fresh farm products. The menu is always changing depending on the seasonality of the farm produce itself. There is also lots of outdoor, green space with picnic tables, making it a super kid-friendly place.
Bocabar
Bacobar is one of Bristol's most famous restaurants, and it is located in the Paintworks area. It is a spacious restaurants offering children's toys for kids to play with. Bacobar is also famous for its Sunday roast and pizza. Visit Bacobar between Tuesdays and Sundays and you won't be disappointed!
Riverstation
Riverstation is a great restaurant, located on Bristol's harbourside. It is a lovely place to dine at when the weather is nice and sunny and it boasts fantastic views of the river. Riverstation is quite well-known for its brunch. The menu here changes seasonally, with creative and innovative dishes.
Skyboat Café
The Skyboat Café offers healthy and tasty food. It also has a beautiful soft-play area designed for kids to have fun. Play sessions need to be booked separately from their website and a ticket needs to be purchased for anyone entering the play space. This is a great place to enjoy a cup of coffee whilst your kids play.
No 1. Harbourside
This restaurant is perfect to dine at during the summer months and on sunny days. No.1 Harbourside, which is located within Bristol's city centre, has a lot of outdoor space for kids to play. On some days, there is also live music playing at this restaurant.
The Gossip Play Café
Located in Bedminster, the Gossip Play Café is a sweet Montessori-inspired play café. This café serves vegan and vegetarian food. Whilst parents enjoy their meal, kids will have a blast in the play space. The play space was designed for kids aged between 0-4 years.
The Crafty Cow
The Crafty Cow is a city center pub with friendly staff and an indoor play area for kids. This pub also has a kids menu with spaghetti, fish fingers, cheese burger, fried chicken and mac and cheese.
The Eastfield Pub
The Eastfield Pub is a family-friendly pub which also serves a Sunday Roast, has a large soft play area and toys for kids.
Pieminister
The Pieminister is very popular in Bristol as it makes some of the best pies that are truly loved by all families. So, if you're looking for that warm, comforting dish, this is the place to go to.
With all these wonderful family friendly restaurants in Bristol, you are simply spoiled for choice. What we absolutely love about these eateries is that most of them have a kids play area and a kids menu too!
Happy eating and safe travels!