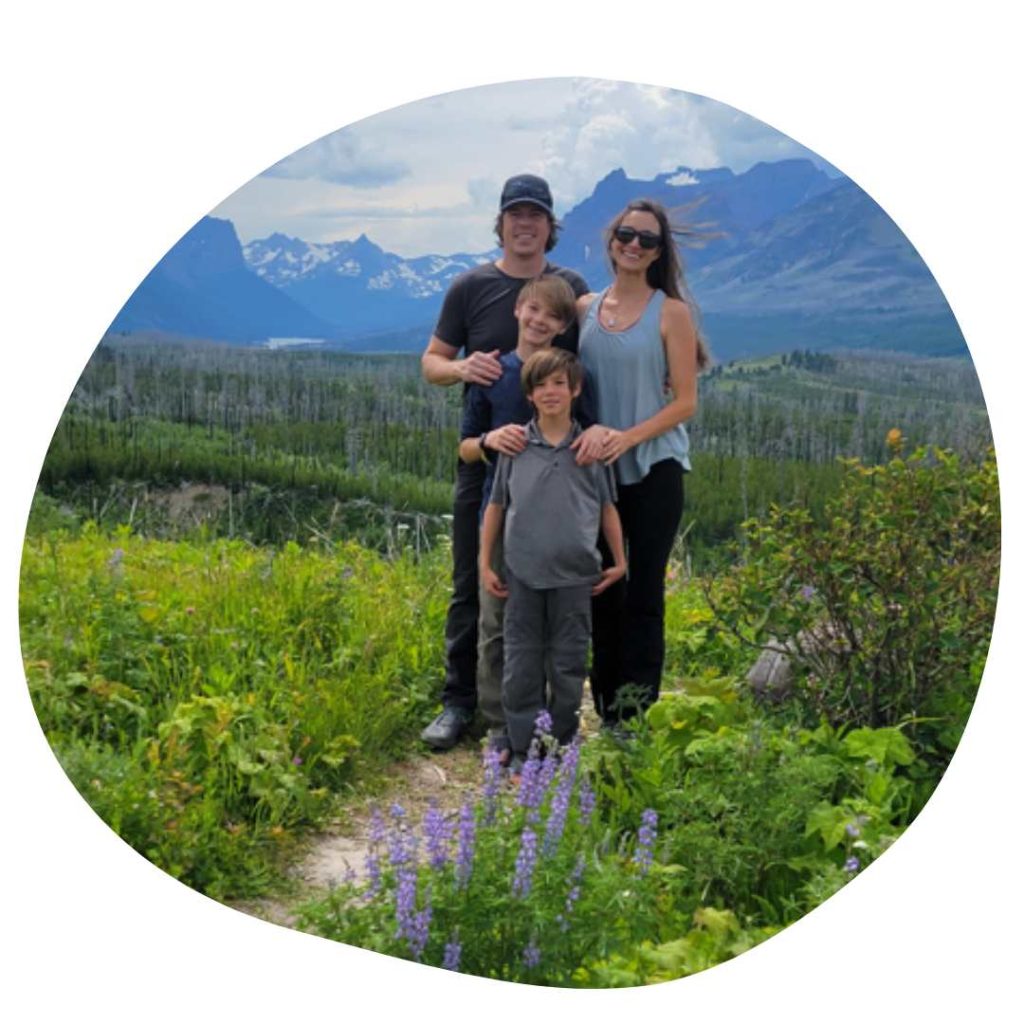 Booking With Kids recently had the opportunity to talk to Jamie from Down to Detour to delve into their remarkable experience of family travels. Down to Detour comprises Jamie and their two incredible boys, aged 12 and 8. Make sure to follow their travel adventures on their Instagram Down to Detour.
Having embarked on a full-time travel journey since November 2019, they have explored various destinations in the United States, ventured to 22 different countries internationally, and are currently back in the US, traversing the scenic landscapes in their trusty RV. In this interview, Jamie from Down to Detour shares valuable insights into the joys of travelling with kids, offering a unique perspective on the benefits of embracing a nomadic lifestyle as a family.
1. How many kids do you have and how old are they?
We have two amazing boys, ages 12 and 8.
2. When and where was the last time you travelled with them?
We have been full-time travelling since November 2nd, 2019. In that time, we travelled around the US for 13 months in our RV, international to 22 different countries in 18 months, and now back in the US in our RV.
3. What was that experience like?
We love travelling with our boys. We have found it is the optimal way to learn, bond, and make memories together. Travelling with our boys has made them very flexible and easy going. It has taught them gratitude in life's little things, and it's kept them from falling into the "things" equating to the happiness trap that the materialistic society of the United States imposes. They've learned lessons of perseverance, remaining humble, and appreciating our fellow man in all of our differences and what we can learn from different cultures and societies.
4. Where do you plan to go to next?
We plan to remain in our RV in the United States exploring the Pacific Northwest until at least March, then we have no plans. We might sell the RV and our vehicles and go international indefinitely, or head east for a while, but the end goal is to travel internationally for a minimum a few more years.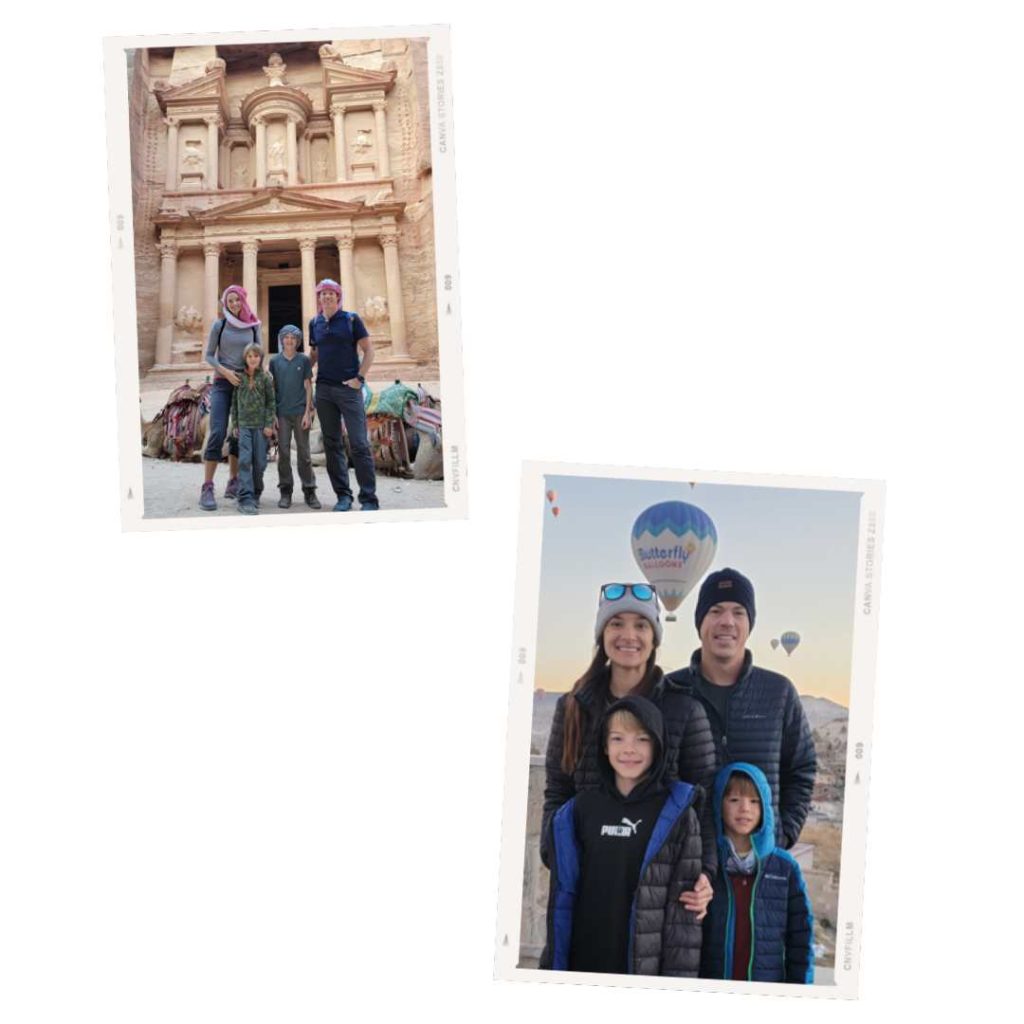 5. What's it like travelling with kids in general? Have you adapted anything on your trips to suit them?
We have had to adapt a lot to ensure our children's education and well-being. Both of our kids don't like feeling really hot, so we try to plan our trips like the bird's, exploring the hot places in the winter months, and the cold places in the summer months so we can enjoy the outdoors as much as possible. We try to gear our travels around the most cultural and educationally enriching experiences possible, visiting places of worship, museums, historical sites, national parks and much alike. Additionally, we always ensure time for academics and some down time from exploring to fill our buckets and rest so no one gets burnt out. We also try to gear our adventures around our kids interests such as rock hounding, space exploration, and being outdoors as much as possible so they remain invested.
6. What are you kids favourite travel snacks?
We always have slices of apple with lemon and cinnamon on hand, sliced bell pepper, sliced cucumbers, bananas, cheese and crackers, granola bars, bags of nuts, and peanut butter and jelly sandwiches. Both of my boys struggle with both having genetically high cholesterol and low body weight, so we are always trying to push healthy calories which has been a hard balance to strike.
7. Do you have any activity essentials for your kids on flights/trip?
Both of my boys love to read, so their Kindle Paperwhite are essential. When they were toddlers we always had activity books, and Legos have always been a must when we travelled. We typically only take a few quart sized bags in their packs, but it provides hours of play and creativity.
8. Do you prefer to travel by train, plane or boat?
It really depends where we are. In the Galápagos Islands, we loved exploring the islands by boat, but with regards to getting to our destinations we often need to rely on a plane. Since we prefer rural locations, we almost always rent a car wherever we land so we can find the hidden gems ourselves and not be stuck only in cities where public transit is available.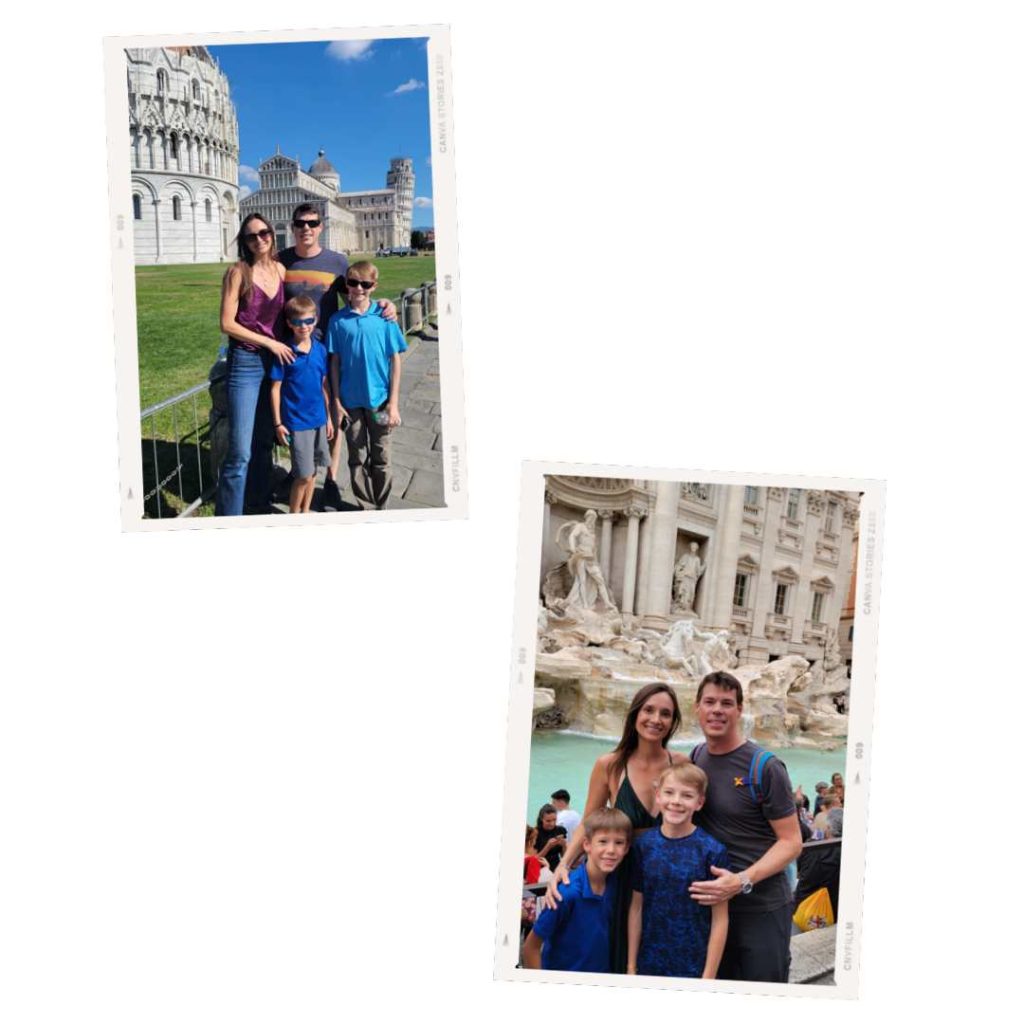 9. What's your ideal family vacation?
As full-time travellers, our lives are our ideal vacation. We enjoy the mountains until we crave change, to which we visit the desert or the ocean. We are constantly changing based on our families desires and needs to always maintain a state of happiness and comfort. Of all of the ways we have travelled though. Our favourite was when we hired a guide to drive us and plan our entire trip through Sri Lanka. It was the most stress free travel we did. Since we had so much decision fatigue by then, not needing to worry about where we were going, where we were going to sleep that night, how we were going to get there, and trusting we were going to see all of the hidden gems was worth its weight in gold.
10. With young kids, do you prefer early morning flight or late night flights? Why?
We have always preferred the red eye flights. We all sleep on it and then can explore when we arrive at our destination.
11. Any travel tips you swear by?
We don't plan! Usually, we book only the flight and the hotel for arrival and then travel by way of local suggestions. We have found so many incredible locations this way and we never feel locked into anything, offering the freedom of change wherever and whenever we see fit. Flexibility is everything for us.
12. Travel gadgets or essential you recommend?
Carbon monoxide detector, gravity water filtration system with bladders to avoid single use plastic, camel pack or water bladder pack similar to carry your water and use as a day pack. Also we get reusable canvas tote bags as we travel. They've become both our souvenirs and are also fantastic for laundry, groceries, a bathroom bag when travelling between Airbnbs and so much more. Lastly we love our xero shoes because they are so light and flexible and pack really easy.
13. Do you have basics you always put in your medicine kit?
We buy medicine as we need it. But, I always have band aids on hand and a standard first aid kit along with a sting/bite kit in case any of us were bit by a venomous snake or scorpion.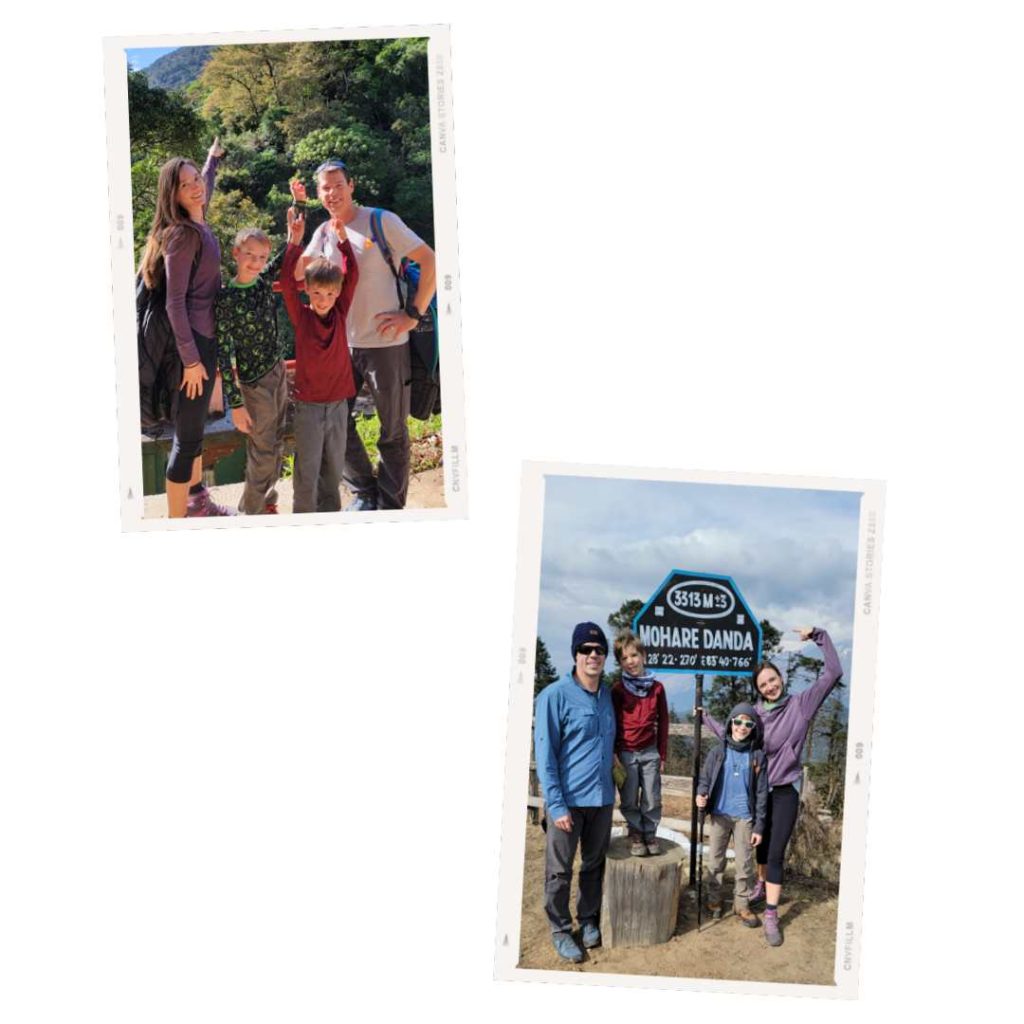 Jamie's account of their Down to Detour family's travel adventures is nothing short of inspiring. Through their extensive journeys across the United States and beyond, they have witnessed their children's growth, flexibility, and appreciation for the diversity of our world. From exploring cultural landmarks and historical sites to indulging in their kids' interests like rock hounding and space exploration, Jamie and their family have tailored their trips to create educational and enriching experiences. With a focus on maintaining a balance between academics, rest, and adventure, the Down to Detour family has found their ideal vacation in the freedom to explore, adapt, and discover new horizons together.
As we conclude this interview, Jamie's valuable travel tips, recommended gadgets, and their emphasis on flexibility serve as a reminder that the beauty of family travel lies in the journey itself—a journey filled with unforgettable memories, personal growth, and a world of endless possibilities. Thank you Jamie, for sharing all about your family travels with us.
About Down to Detour
Down to Detour are a full-time travelling family who proritise life experiences, family, and raising emotionally whole young men with compassion and understanding for all ways of life. They emphasize on the importance and fragility of nature and our individual responsibility to nurture and protect it. Down to Detour seek out experiences that will expand their views of the world and people by learning from others who practice different religions and cultures. More than anything, they understand and appreciate the unique and rare opportunity to be alive in this world and want to make the most of it together as a family while they can. Make sure to give them a follow at Down to Detour Instagram.
If you want more inspirational places to visit, check out the family friendly travel destinations. Head to our booking with kids for more tips, support and family friendly travel guides. Check out our most loved travel gear from brands we trust.